Who doesn't dream of a perfect smile? Bright, white teeth usually come at a cost, but by cutting out the middle-man and delivering straight to your door, Uber Sonic have made the dream an affordable and convenient reality.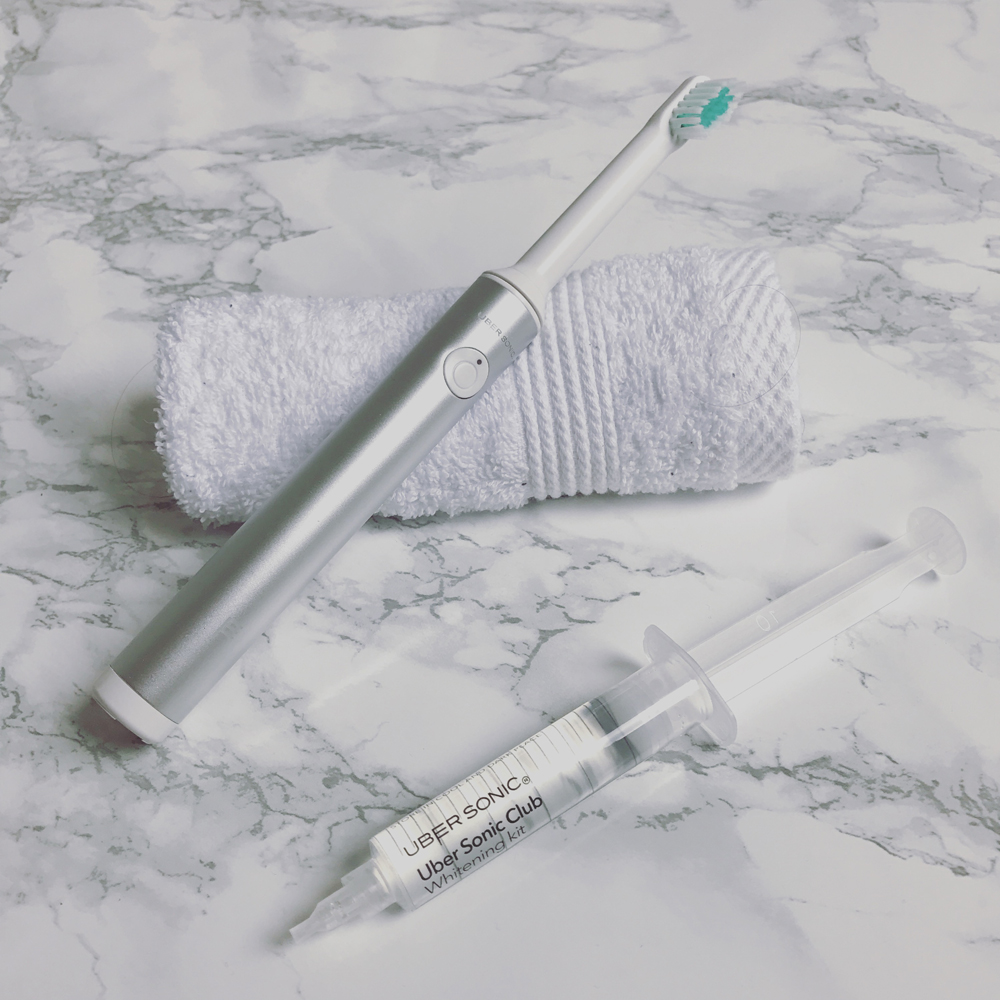 With over 35000 vibrations a second, the Uber Sonic toothbrush cleans 7x more effectively than a standard brush. Crafted from light weight aluminium it's more durable than plastic brushes, and beautifully elegant. A brush of this quality would cost 10x the price on the highstreet! It's been a while since I last used an electric toothbrush, the hassle of finding the correct replacement brush heads resulted in picking up a pack of manual brushes and forgetting all about the expensive electric brush. Thankfully this won't happen with the Uber Sonic as every other month you'll receive fresh brush heads through your letterbox. I'm so pleased to be back with an electric brush as my teeth feel so much cleaner, it's easy to forget just how good an electric brush is! The Uber Sonic brush removes plaque and bacteria without the need for excessive force, instead relying on it's ultra-sonic vibrations to sweep away dirt and stains. Also included is a charging stand – pop the brush into the stand to enable fuss-free charging.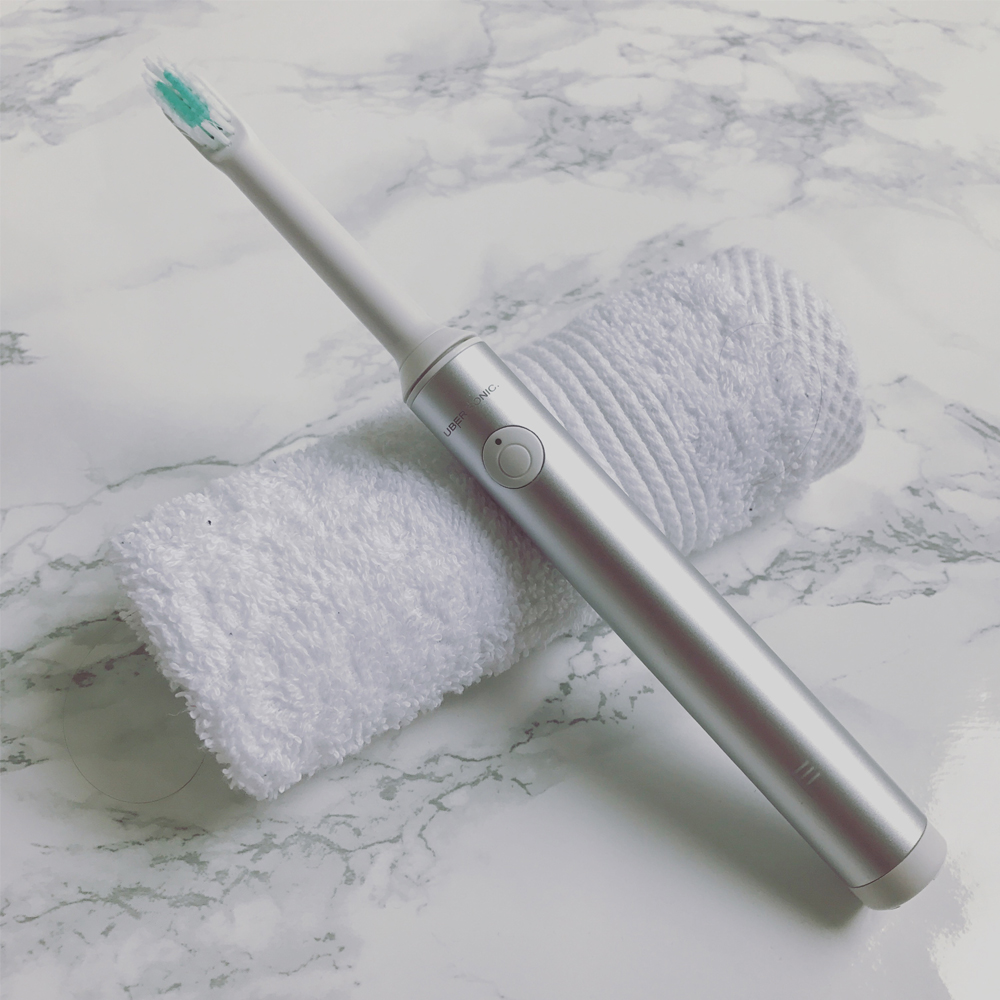 It's not just good oral heath that Uber Sonic delivers. Free with your first delivery (and then again every year to keep your white smile topped up) is a whitening kit. At first glance, it looks complicated, but it's surprisingly easy to make your own custom mouth trays in a matter of minutes, which you may of seen my using on my Instagram story. The gentle whitening gel sits in the custom made trays to help lift stains, revealing brilliant white teeth. Just pop thtrays in your mouth, and let the gel get to work, you can go about your day to day activities as it does. I was concerned that lightening may cause sensitivity, but as it's a gentle and gradual process, it really doesn't. This lightening process can be done weekly to achieve or maintain your desired shade. I'll be sharing my results on Instagram so be sure to follow me.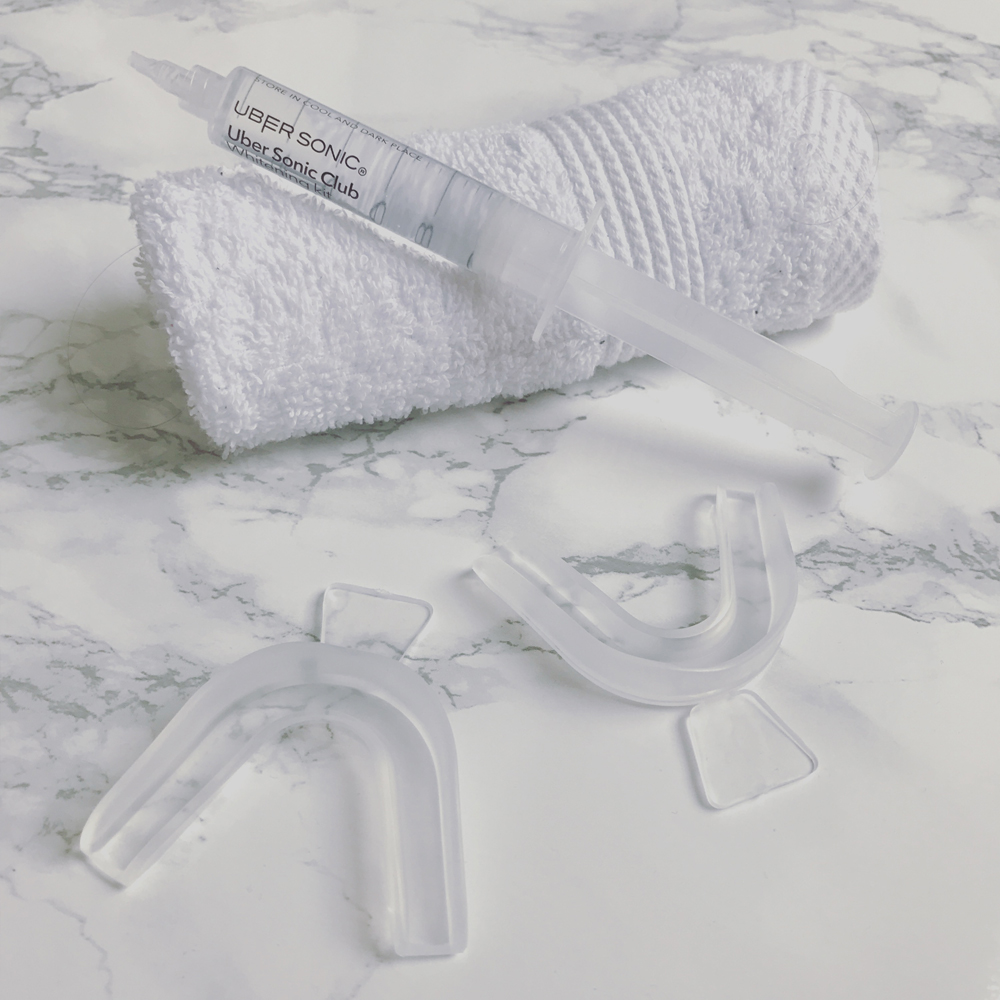 All of this is available for just £19, a huge saving on highstreet brushes and cosmetic teeth whitening treatments.