Having already looked at the benefits of 24K gold beauty products, I've become fascinated by the effects precious metals have on our skin. It's not only gold that works in our favour when it comes to beauty, but also silver. Formulated with Silver Hydrosol, the ARgENTUM range of products powerful anti-inflammatory and antibacterial properties, regulates skin flora, increases the process of tissue regeneration, decreases irritant effects caused by oxidative stress and stimulates skin's own elasticity.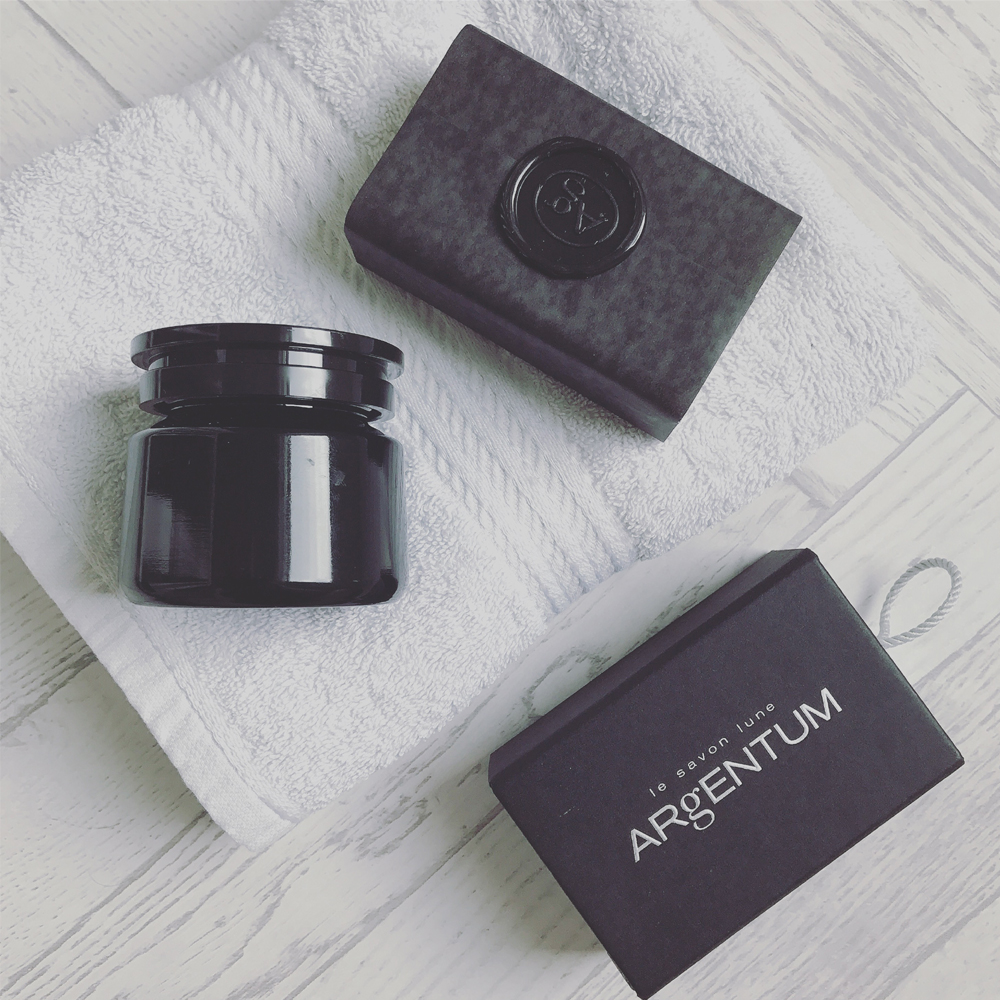 Le Savon Lune
Believing the key to a luminous complexion is hydration, ARgENTUM have infused their le savon lune bar with not only Silver Hydrosol, but also DNA HP. DNA HP promotes cell regeneration, the production of collagen and elastin and reduces lipid peroxidation, while volcanic ash heals, allowing this cleansing bar to target blemishes without dehydrating or irritating the skin. The science behind this product goes far beyond anything I've ever used before, so I'd suggest reading up on exactly what goes into this over on the ARgENTUM site. As for my experiences using this, I've been completely blown away by the instant results! It's used much like any other cleaning, by simply working into a lather with a little water, but unlike any other cleaning bar I've used, the results are instant. As I rinsed away the lightweight foam, my skin felt the cleanest it had ever been – better than any professional facial I've ever had. Usually there would be a compromise between totally clean skin and highly moisturised skin, as products which deliver a deeper clean would tend to remove excess moisture from the skin too. This is not the case with the le savon lune bar – it left my skin so plum and firm, with no dryness, and in just two weeks, beautifully blemish free. With such a little amount of lather going a long way, I'm sure it will last for quite some time.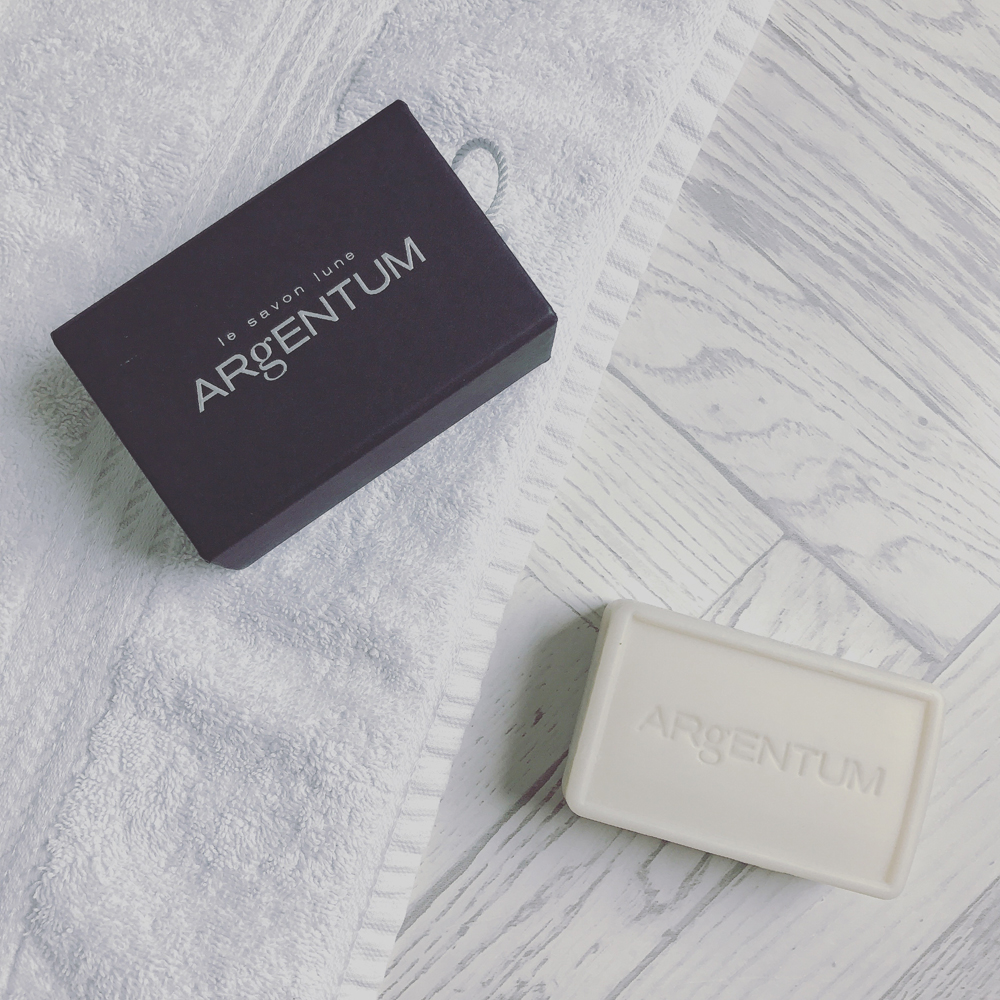 La potion Infinite
Formulated with a patented fusion of the same two vital ingredients, Silver Hydrosol & DNA HP, la potion infinite works to firm, tighten, and contour the face and neck. Suitable for all skin types, this is a true all-encompassing treatment of wrinkles, facial blemishes and oxidative stress. I've used this twice a day for just two weeks, and the results have been incredible – thanks to the high concentration of silver and it's anti-inflammatory properties, there's no redness to my face, and my skin in firmer than ever before. Any excess product left on my fingers has been massaged into my hands, leaving them looking fresher than ever before! I've stopped using a separate eye cream as I think using this with anything else will only water down the results, and still the delicate eye contours are smoother than the results of any eye treatment I've used before. This truly is unlike any other product I've trialled, and something I would wholeheartedly recommend!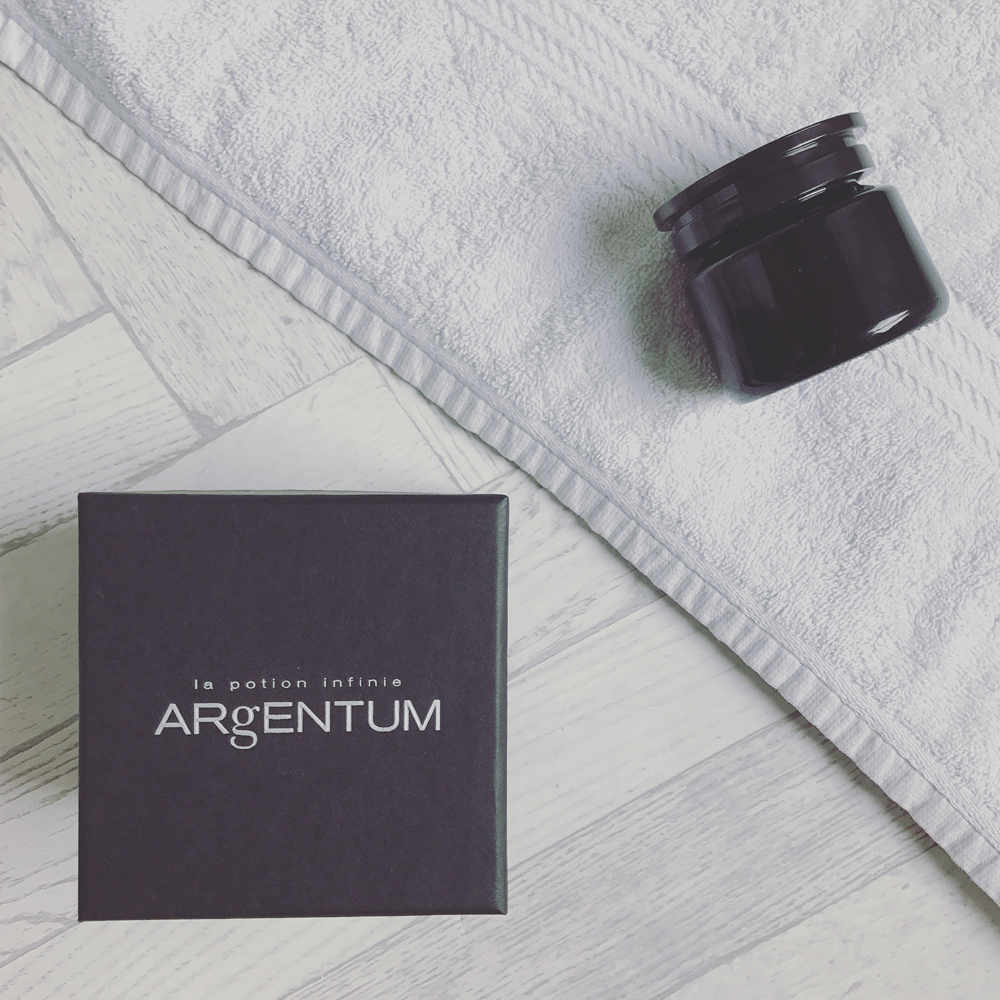 As you already know, I trial so many products, and while I only blog about my favourites, very few of them become part of my daily routine as there's constantly something new to try, however, I've already ordered more of these from ARgENTUM as I don't think anything else is going to compare to the amazing results I've experienced!