Who wouldn't want a brighter complexion and flawless skin? Thanks to Natural Spa Factory's Geisha-inspired Illuminate Collection, anyone can! Powered by rice bran oil, this collection lightens blemishes, even skin–tone and reduces the appearance of age spots without being harsh on skin. I've picked my essentials from the Illuminate range;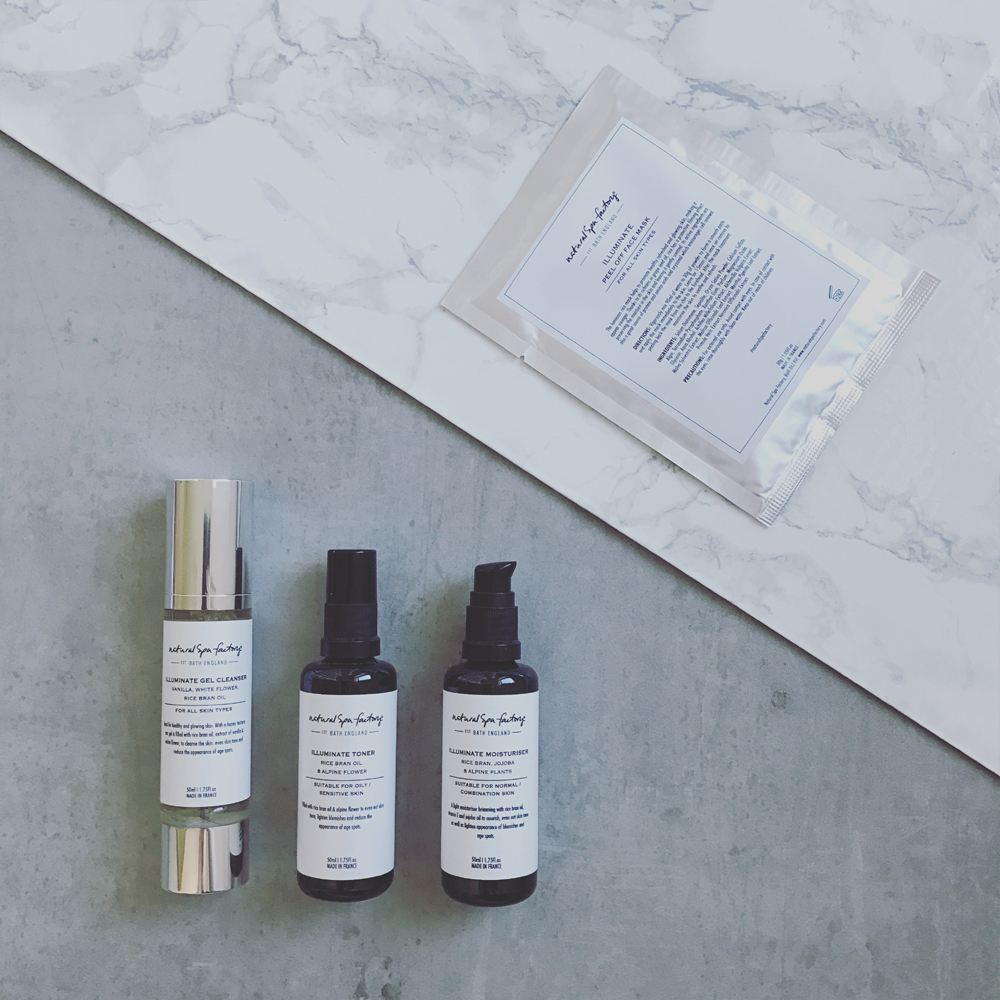 Illuminate Gel Cleanser
A gel-to-milk formula, Natural Spa Factory's Illuminate Cleanser gently lifts excess oils and makeup while helping retain the skins moisture. Fuss free, I like to work this around the face and neck with hands, before splashing with a little water to emulsify the gel. This product finds the perfect balance between a cream and an oil cleanser – it combines the light weight texture of a cream, with the gentle, hydrating properties of an oil. Thanks to extract of vanilla, white flower, and rice bran oil not only does this smell amazing, but it also combats blemishes, age spots, and helps brighten to complexion.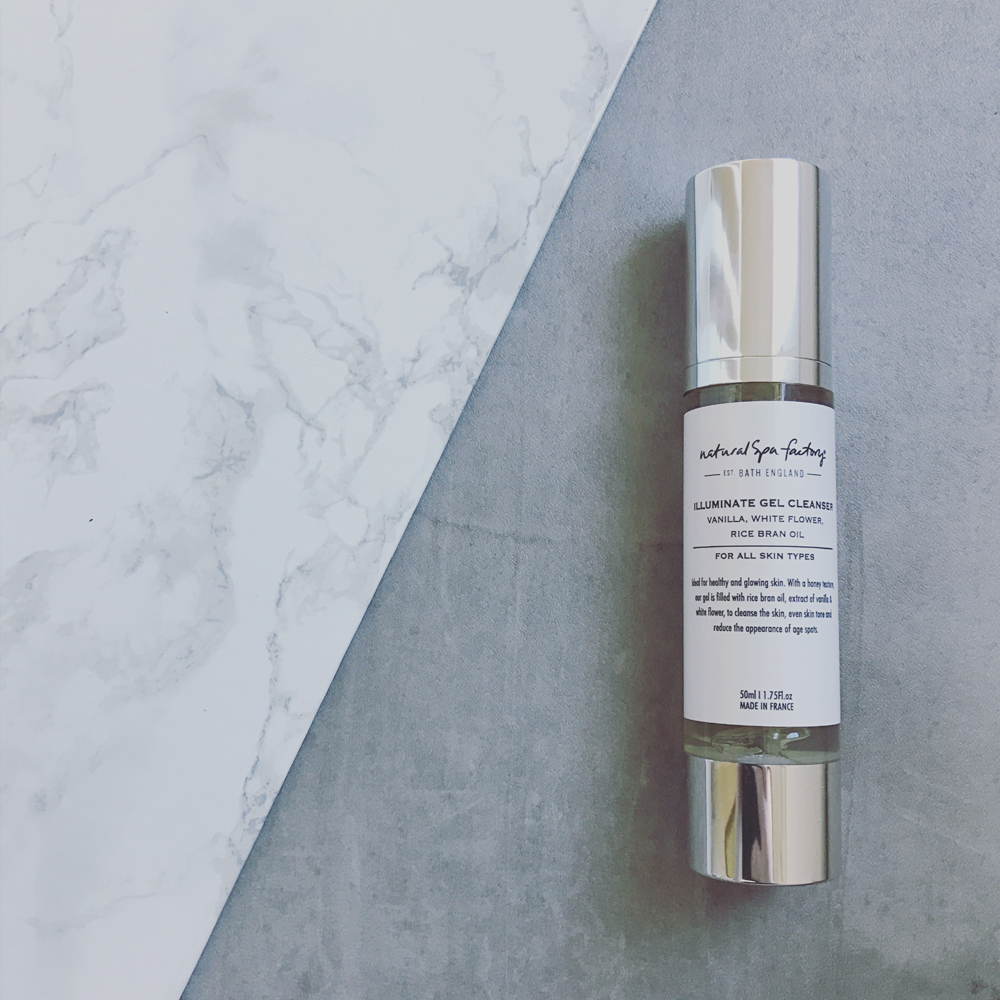 Illuminate Facial Toner
Designed to purify and activate the renewing of skin cells, Natural Spa Factory's Illuminate Facial Toner acts at the core of the cells to regulate pigmentation and even skin tone. Especially good for oily or combination skin, it also helps to reduce excess oil production and mattify. This is another fuss free product that only takes a shake and a spritz to use, and can even be used on the go to help keep skin looking and feeling fresh throughout the day. Just like ever other product in this collection, it smells amazing, and is super gentle on skin – there's no stinging or irritation even when used on irritated skin, or immediately after shaving. Unlike some toners which cause a drying effect, this is more about balancing skin.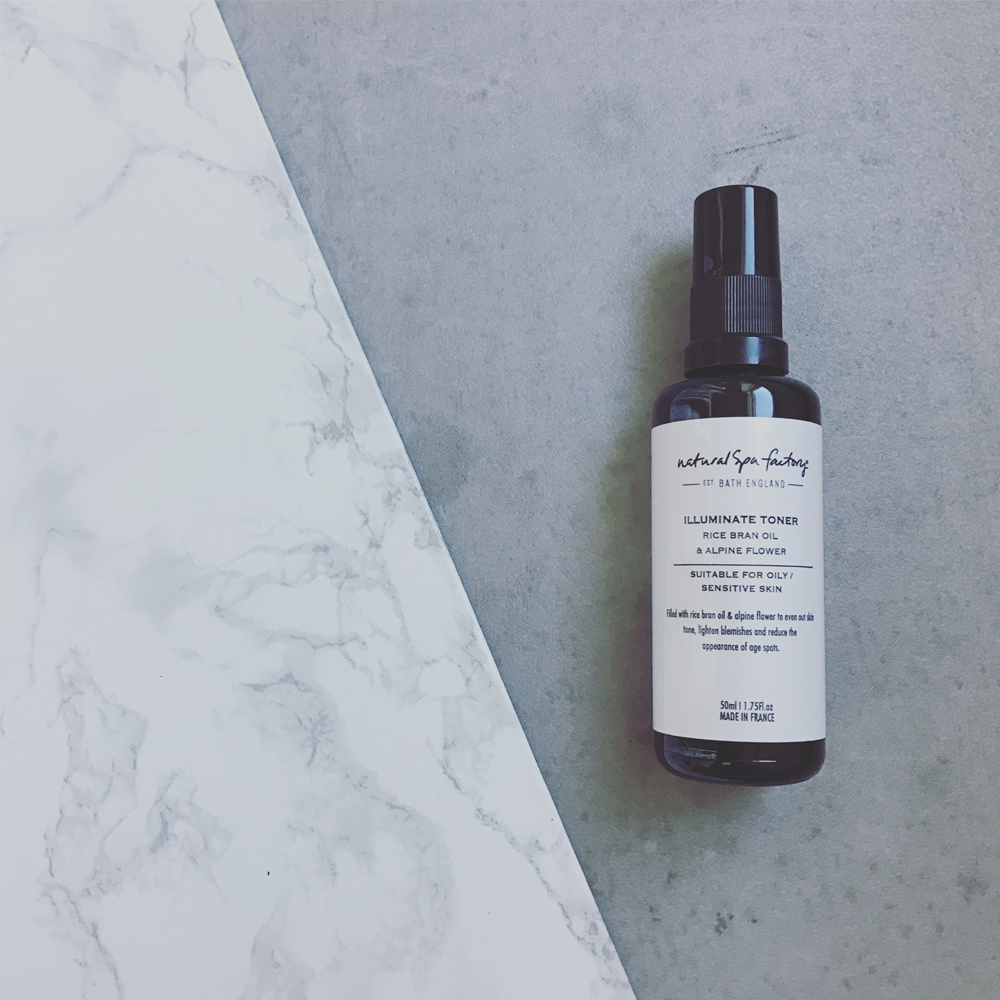 Illuminate Moisturiser
Formulated with rice bran oil, vitamin E and jojoba oil, you'd think Natural Spa Factory's Illuminate Moisturiser may be heavy on the skin, but its really not! It's actually light enough for even oily skin, working to reduce inflammation and improving skin metabolism thanks to it's natural blend of antioxidants, essential fatty acids and sterols. Another product that's ideal for use on sensitive or irritated skin, or as a post shave balm to help sooth and protect.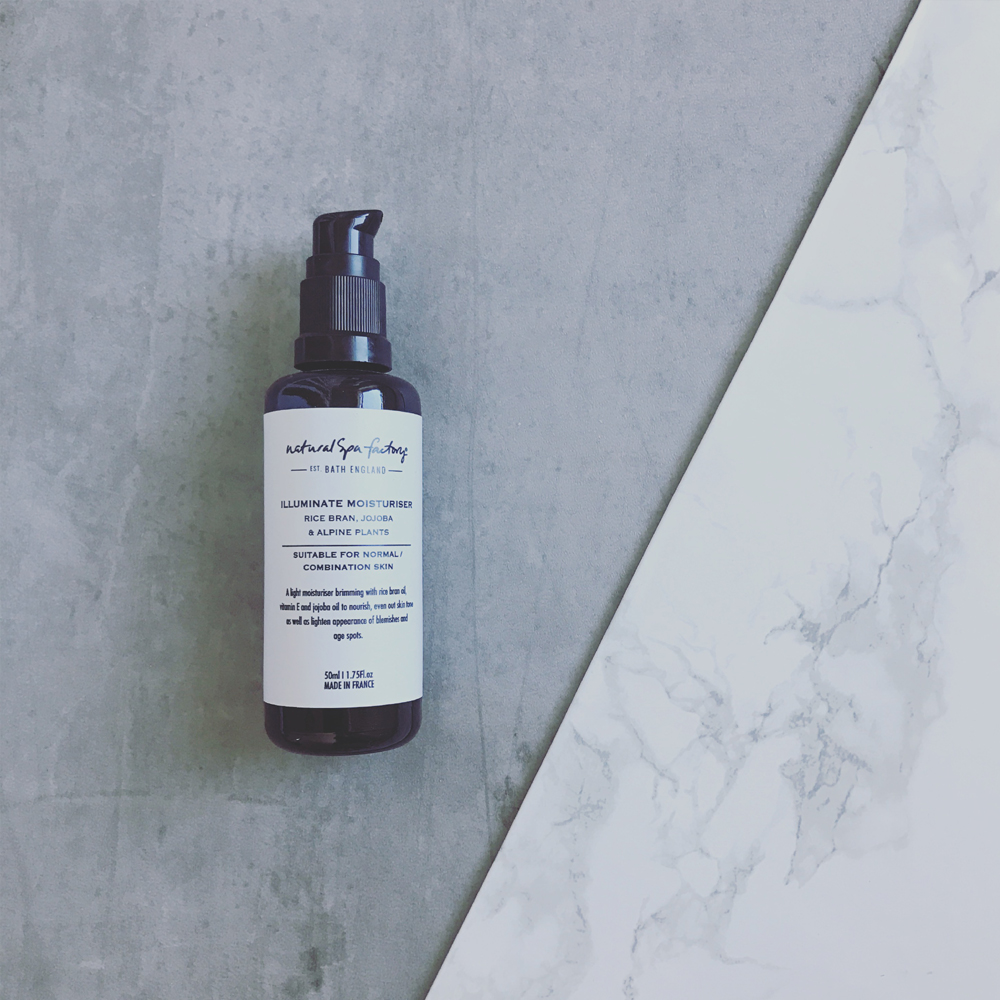 Illuminate & Brightening Peel Off Face Mask
My favourite product from this collection is undoubtedly the Illuminate & Brightening Peel Off Face Mask – you may of already seen this on my Instagram. Enriched with proteins and amino acids, this powder can be easily mixed with water at home to create a smooth paste. Quick acting it firms in around 15 minutes, leaving skin cool, calm, and refreshed while sealing in moisture and instantly brightening the complexion. From the first use my skin was glowing!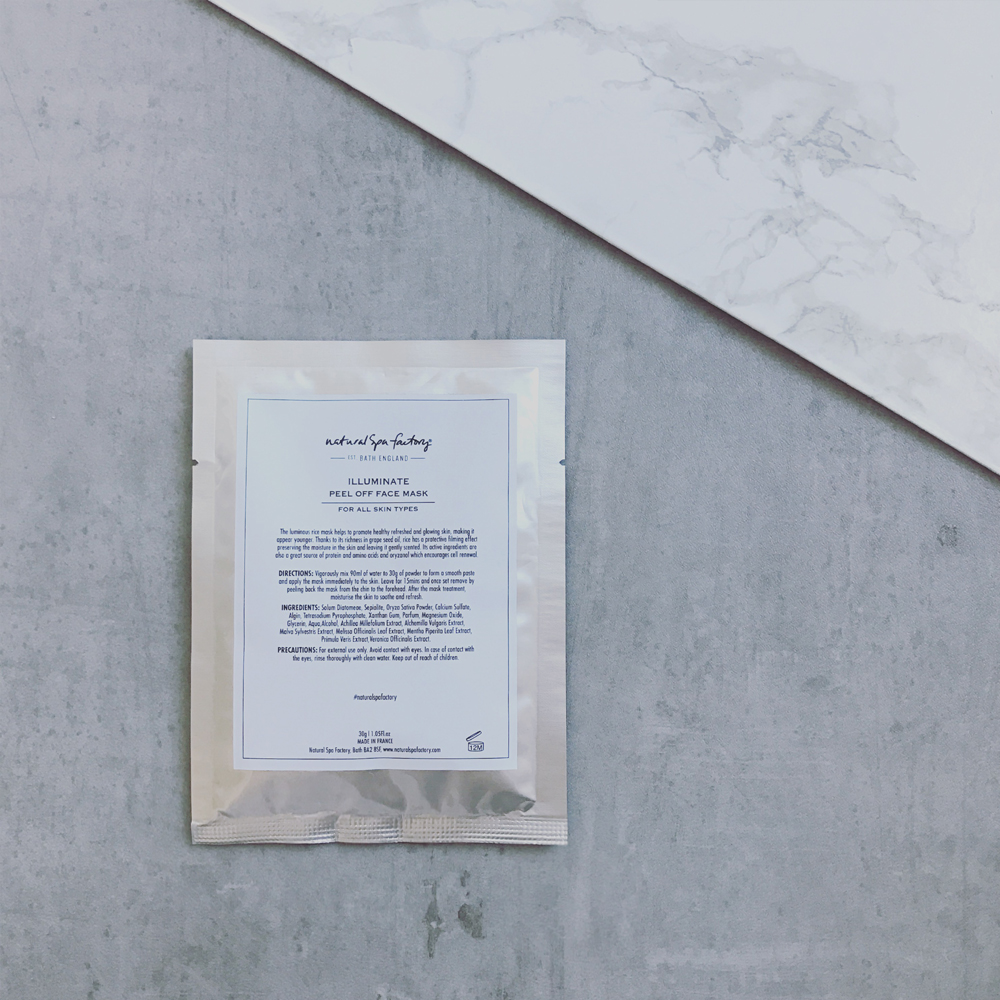 After just a few weeks of using this collection, I can see a huge difference in the texture of my skin – pores have been reduced, and there's more balance in oily areas like the t-zone.
Just like all Natural Spa Factory products, the Illuminate Collection is free from nasty ingredients, and is completely cruelty free.