A few weeks ago, while visiting New York, I treated myself to what could easily be described as one of the most boujee beauty treatments ever – a 24K Gold facial! It pretty much involves a mixture of serums and oils "locked" into the skin with real gold leaf. While I love the results, I was a little unsure of the $300 price tag was really worth it. I mean, if looked and felt great, but I didn't really get anything from it that I couldn't do at home. Usually, when getting a facial, I like to think I'm paying for products that aren't available on the high street, gadgets that you just can't get for home-use, and expertise that I wouldn't have myself, but the cost of this treatment defiantly comes from the idea that gold is expensive. And sure gold is expensive. But when it's applied in such small quantities, it's really not that expensive.
So I set myself a challenge – could I replicate this treatment with the same results for a fraction of the cost? Of course I could!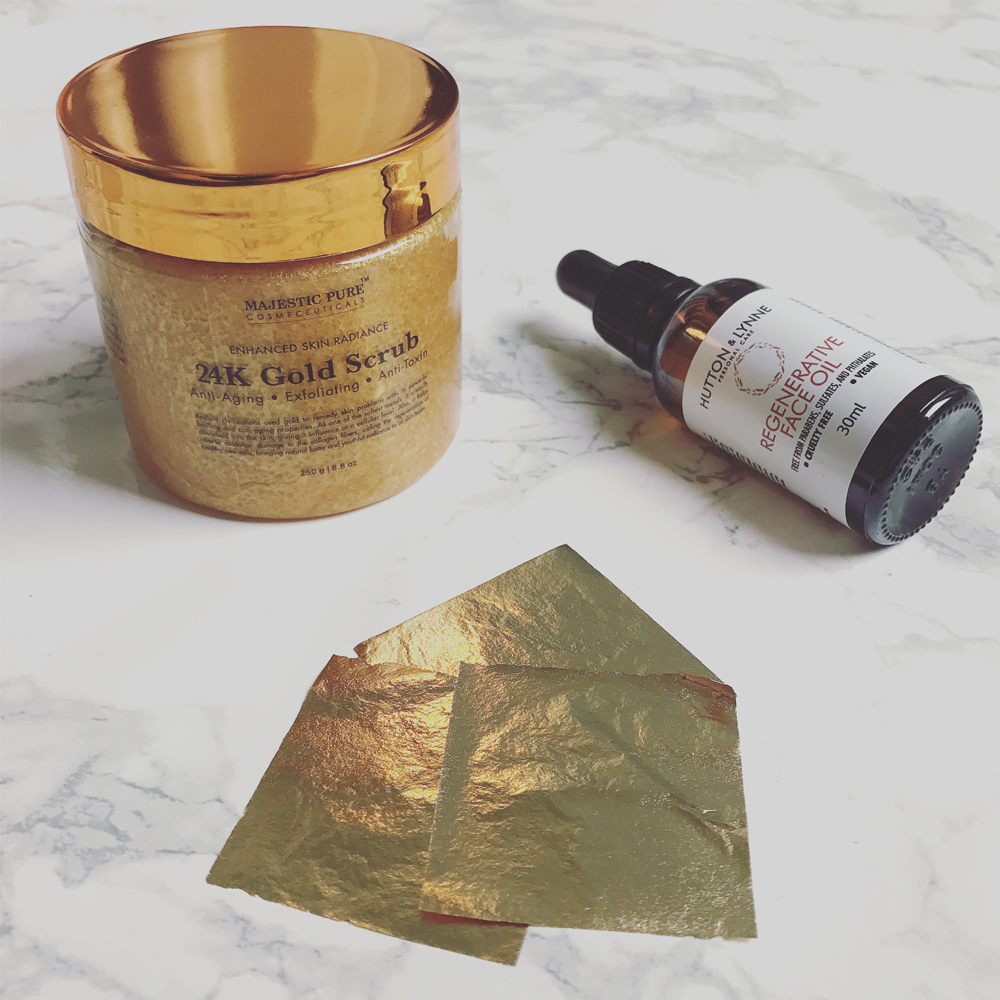 Using Bioderma's Micellar Water, I started by cleansing my skin in the same way I usually do, before gently exfoliating with a 24K Gold Facial Scrub, which I've talked about in my post all about the benefits of gold in skincare. Then I applied a generous amount of an amazing new regenerative facial oil by Hutton & Lynne – packed with nothing but organic, cold pressed, natural oils, it nourishes, hydrates, and helps aid the skin's healing process. Without massaging the oil into the skin, I applied a layer of real 24k gold leaf (it's fine to use scrap sheets- they're less expensive due to a few imperfections, but are ideal for this kind of use) and let it sit on my face for about an hour.
Yes, it makes for a pretty cool Instagram picture, but it also really does work! Gold has been used for thousands of years to help promote healthy skin. It was a favourite in BC Egypt, notably used by Queen Cleopatra, who is said to have used a gold mask every sing day.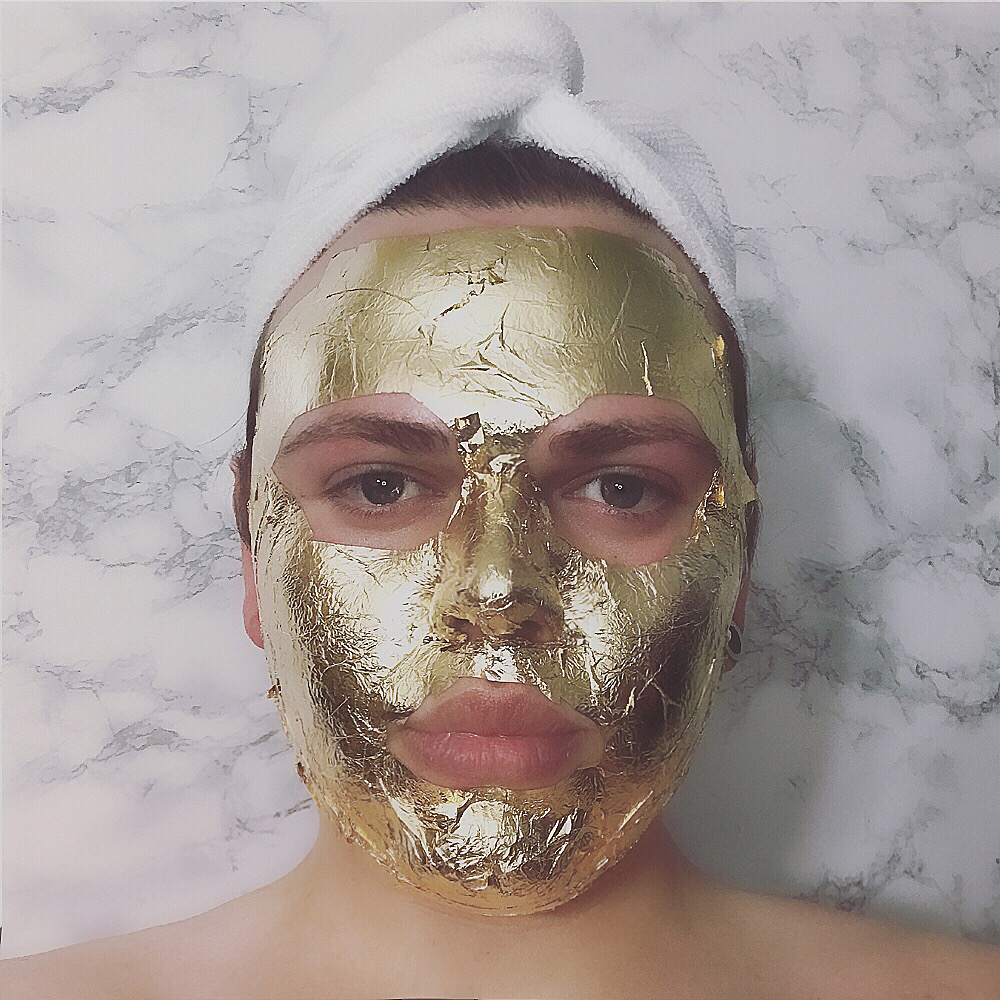 After relaxing with this mask for 60 minutes, I applied a few drops of Hutton & Lynne's Regenerative Oil directly onto the gold leaf, before gently buffing it from my skin using my fingertips. This bit was a little messy! The already delicate gold flakes away very easily, leaving a beautiful luminosity to the complexion. I then left the remaining oils to soak into the skin. The results were pretty much the same as getting this treatment performed at a spa – soft supple skin, with a healthy glow and radiance. It may be a little bit time consuming to do daily, but I'd consider doing this as a weekly treat, or before a big event at which I'd like to look extra radiant.
The cost of all these products is around £70, but I could easily get 3-4 treatments out of my supplies, meaning each facial costs about £23 – a huge saving on the $300 cost at a salon!
Next time I apply this gold mask, I'm going to capture it on my Instagram story, so make sure you follow me @JoshwaStJames to see just how easy it is, and the amazing results!