One of biggest insecurities is fresh breath. Thanks to my love of spicy foods, and coffee, I'm never far away from mints or chewing gums. Unfortunately these types of products don't actually remove the causes of bad breath, but instead just mask them. Thankfully there's UltraDEX, clinically proven to eliminate bad breath compounds for 12 hours, while helping restore the natural whiteness of teeth.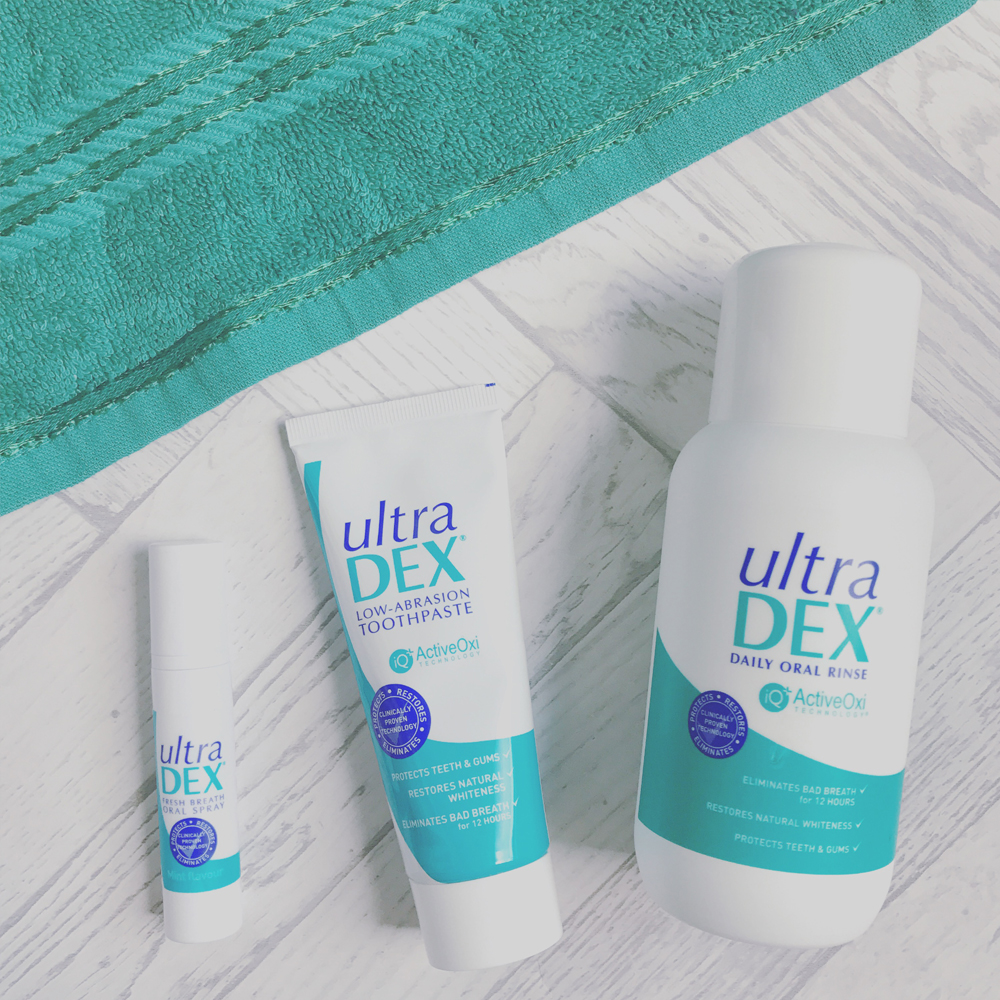 Daily Oral Rinse
Formulated with advanced iQ+ ActiveOxi Technology, UltraDEX Daily Oral Rinse instantly eliminate bad breath compounds for up to 12 hours. It also protects teeth & gums by inhibiting harmful bacteria, while gently lifting stains. I was so surprised by the tastes of this product as there actually is no taste! We're so used to minty mouthwash that this really took my by surprise. Because of the lack of mintiness, it did take me a moment to get used to, and I couldn't quite understand how it works, but it really does! After just one use, my morning coffee breath had been eliminated! If you can't quite get used to the mint-less sensation, you'll be glad to hear that each bottle also comes with a small sachet of mint solution that can be added to suit your own taste. Personally, I quite like the freshness without the added taste. I've also grabbed myself a second bottle to keep at the office, as it's an ideal way to freshen up after my lunch break.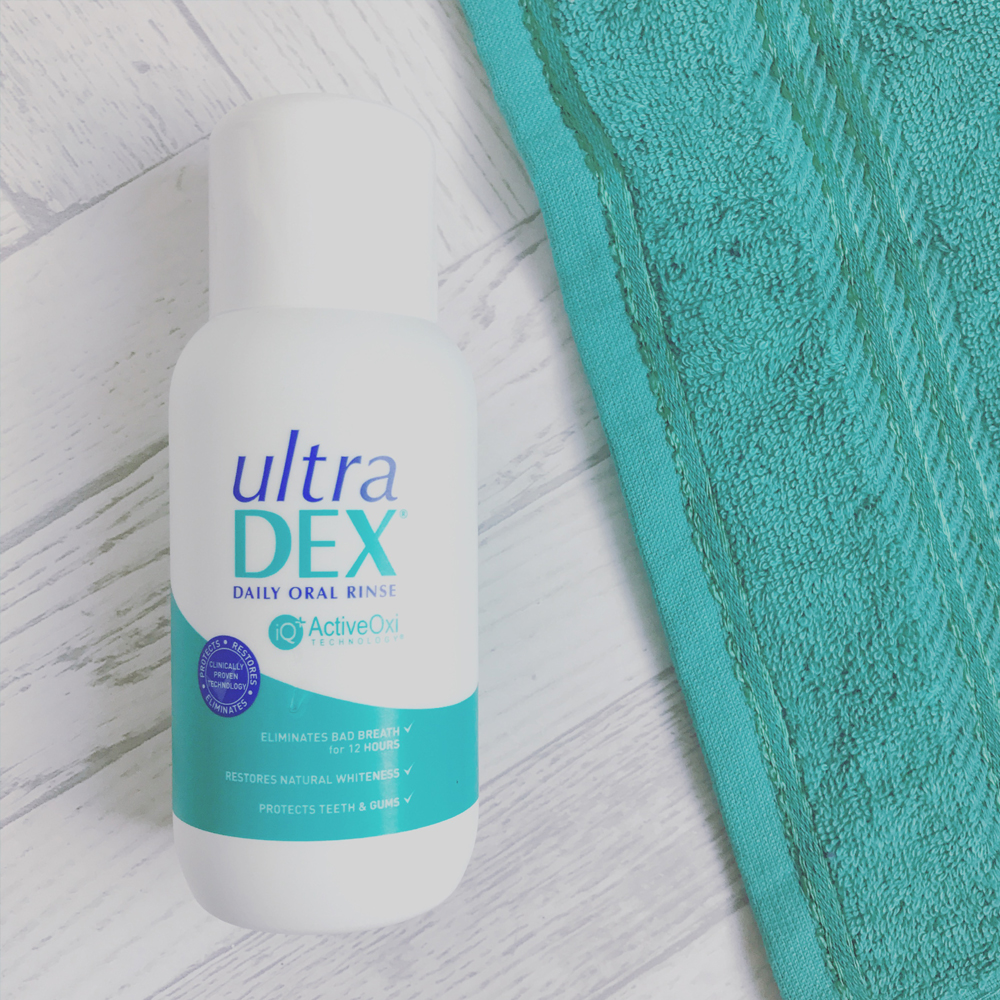 Low-Abrasion Toothpaste
Thanks to the same iQ+ ActiveOxi Technology, UltraDEX Low-Abrasion Toothpaste works to the same standards – eliminated bad breath causing compounds while gently restoring natural whiteness. This product has been formulated with a mint flavour, but it doesn't contain foaming agents. Surprisingly no cleansing product really needs to foam, it's purely cosmetically, but again, it does take a little getting used to. Once you get past the idea of no foam, you can instantly enjoy fresh breath and squeaky clean teeth.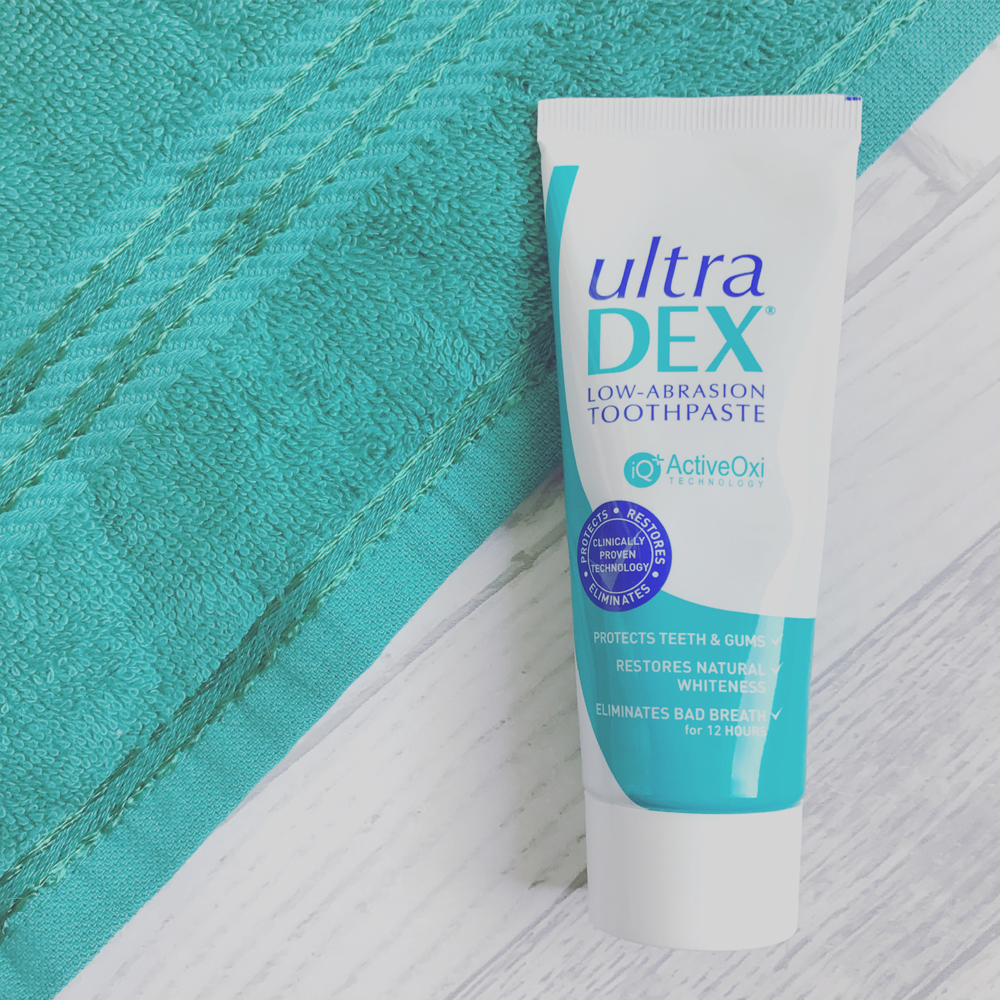 Fresh Breath Oral Spray
For an instant burst of freshness on the go, there's UltraDEX Fresh Breath Oral Spray. Not only does it provide a hit of alcohol and sugar-free minitness, it also works to rid he mouth of odour producing compounds, leaving you with truly fresh breath. Just one spray is enough to get to work, and with over 100 sprays in each bottle, it's going to last! I've kept this in my bag, so it's on hand whenever I need it!