Supplied to some of the world's most prestigious spas and hotels, The Natural Spa Factory create luxury skin and body care products for those who "crave nice things". Produced in the UK and France in small batches with the finest botanically sourced ingredients, the brand allows you to enjoy spa-quality treatments every single day.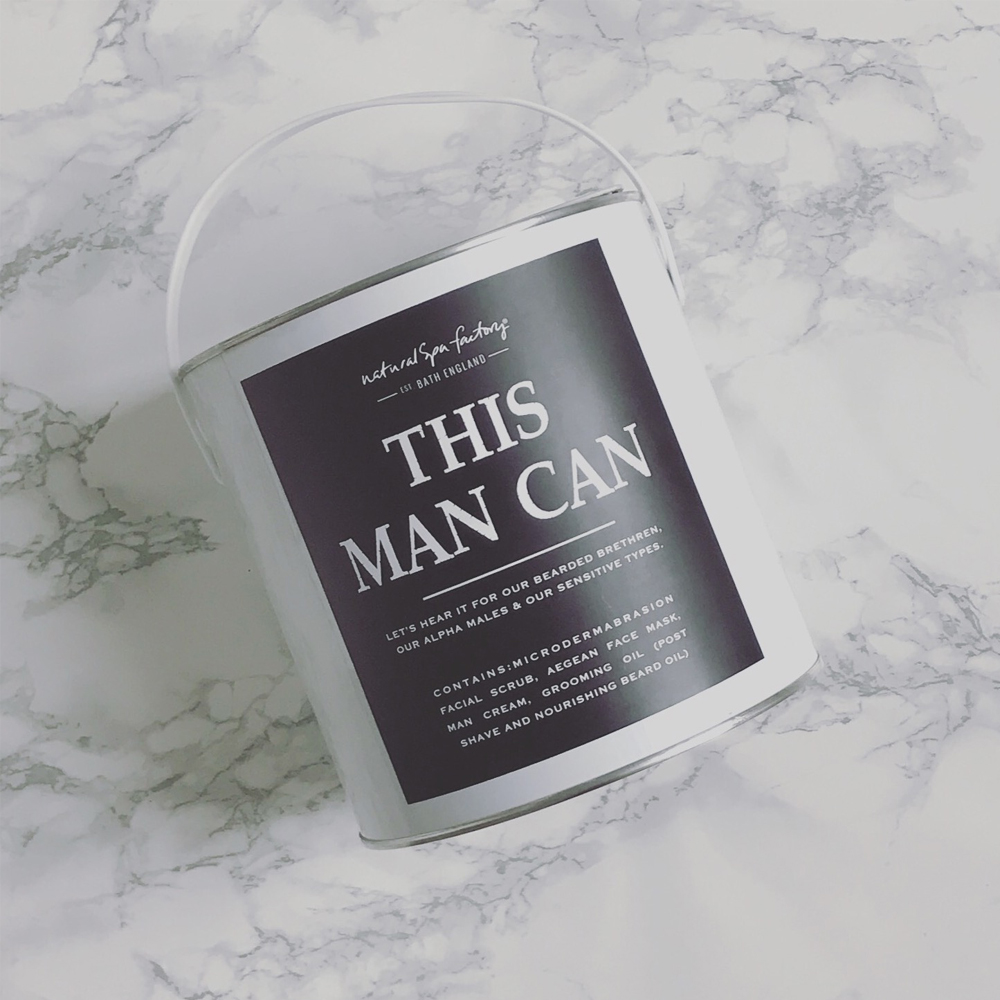 Packed with everything a gentleman needs to look his best, The Man Can contains a plethora of favourites for men.
Microdermabrasion Facial Scrub
Designed to stimulate new cells and clear the skin's complexion, The Natural Spa Factory's Microdermabrasion Facial Scrub has been formulated with natural bamboo. Particles extracted from the bamboo stem gently buff away dead skin, revealing glowing, refreshed skin, while the plant oils form a creamy mousse to soften and sooth. This comes in a powder form, which is mixed with water at home, allowing the product to transform into a thick, creamy, mousse. This mixture only needs to sit on the face for 5 minutes, making it ideal for those who want salon quality results without the fuss. To make the most of microdermabrasion effect, I like to gently buff the mixture into the skin before rinsing it off, allowing the micro particles to buff away dead skin. Unlike nasty man-made scrubs, this is powerful enough to deliver intense cell renewal, while still being gentle on skin.
Man Moisturising Cream
Rich and nourishing The Natural Spa Factory's Man Moisturising Cream is crammed with natural oils to sooth, replenish, and hydrate the skin. Neroli Oil works at a natural antiseptic, making this the ideal post-shave moisturiser. It also helps to reduce scars and spots, while porting new skin cell generation. I've used this twice daily, and I'm already impressed by the glow it's given my skin. Despite being thick in texture, then cream smooths across the face and soaks into the skin in an instant, leaving it instantly hydrated.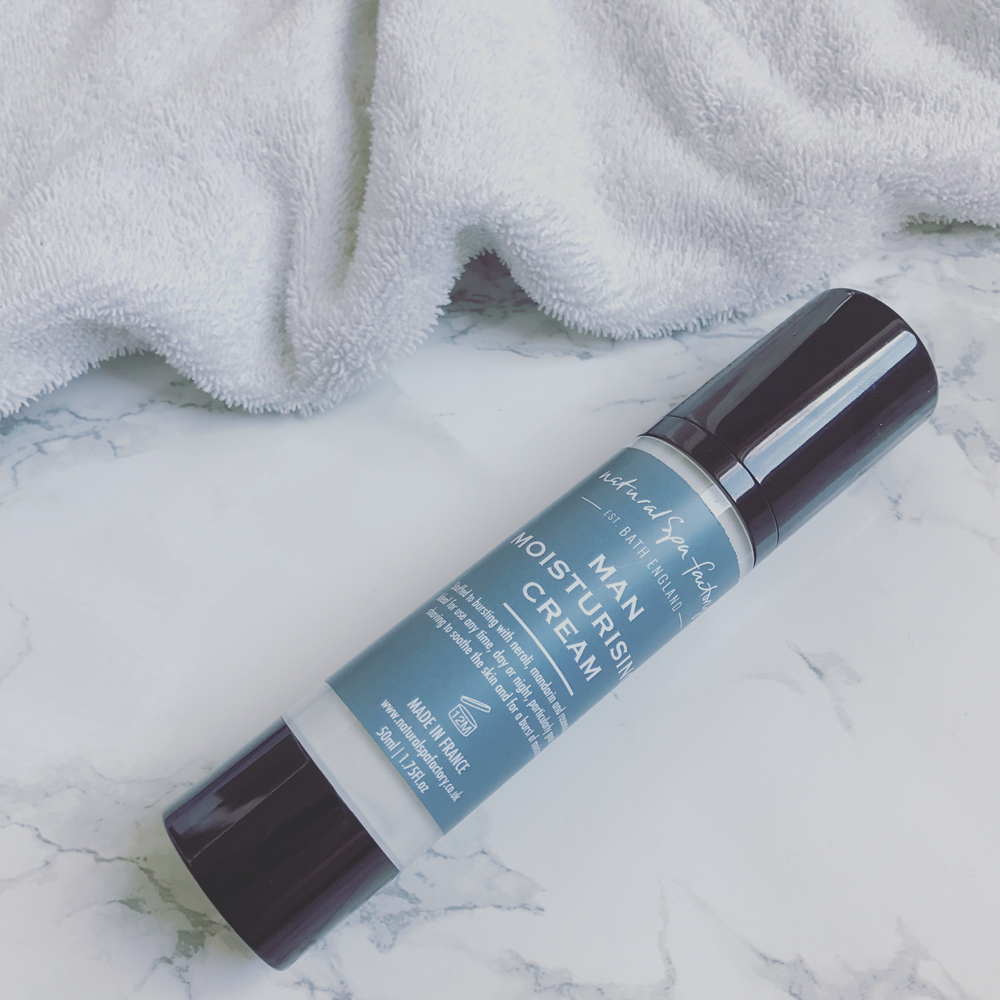 Aegean Black Face Wrap
Ideal or oily skin, The Natural Spa Factory's Aegean Black Face Wrap contains a powerful blend of acids and antioxidants to help control bacterial growth and combat shine. Activated charcoal draws out impurities and toxins, while extracts of Creosote Bush calms the complexion. This isn't just a face mask – it's a full wrap that sits under the neck too, allowing it to sooth soreness from shaving, and calm irritated, inflamed skin. This is definably one to sit back and enjoy for 20 minutes.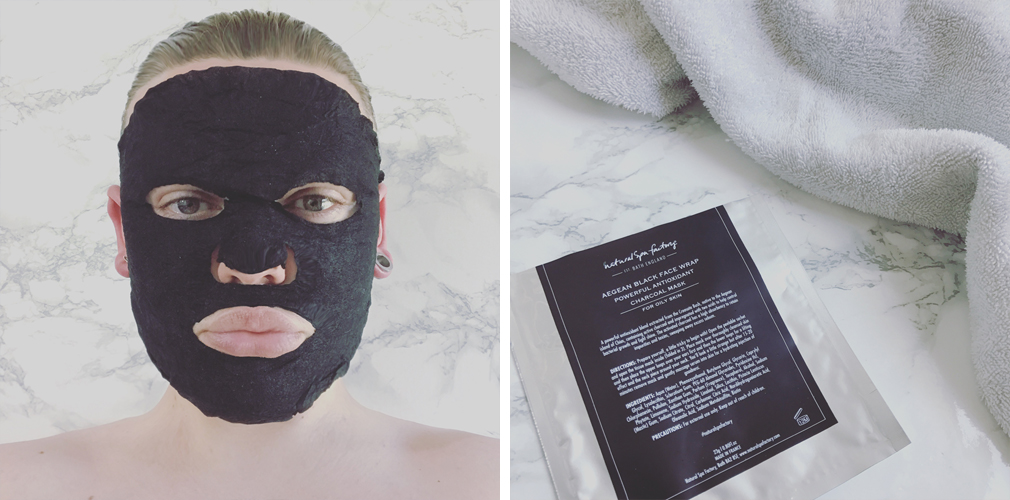 Male Beard Grooming Oil
A blend of natural and essential oils. The Natural Spa Factory's Male Beard Grooming Oil works not only as a beard conditioner, but also a pre-shave stubble softener. Apply a little to your facial hair to keep it looking it's best, or work a few drops into your stubble before covering with a warm towel to soften hair, allowing for a more comfortable shave.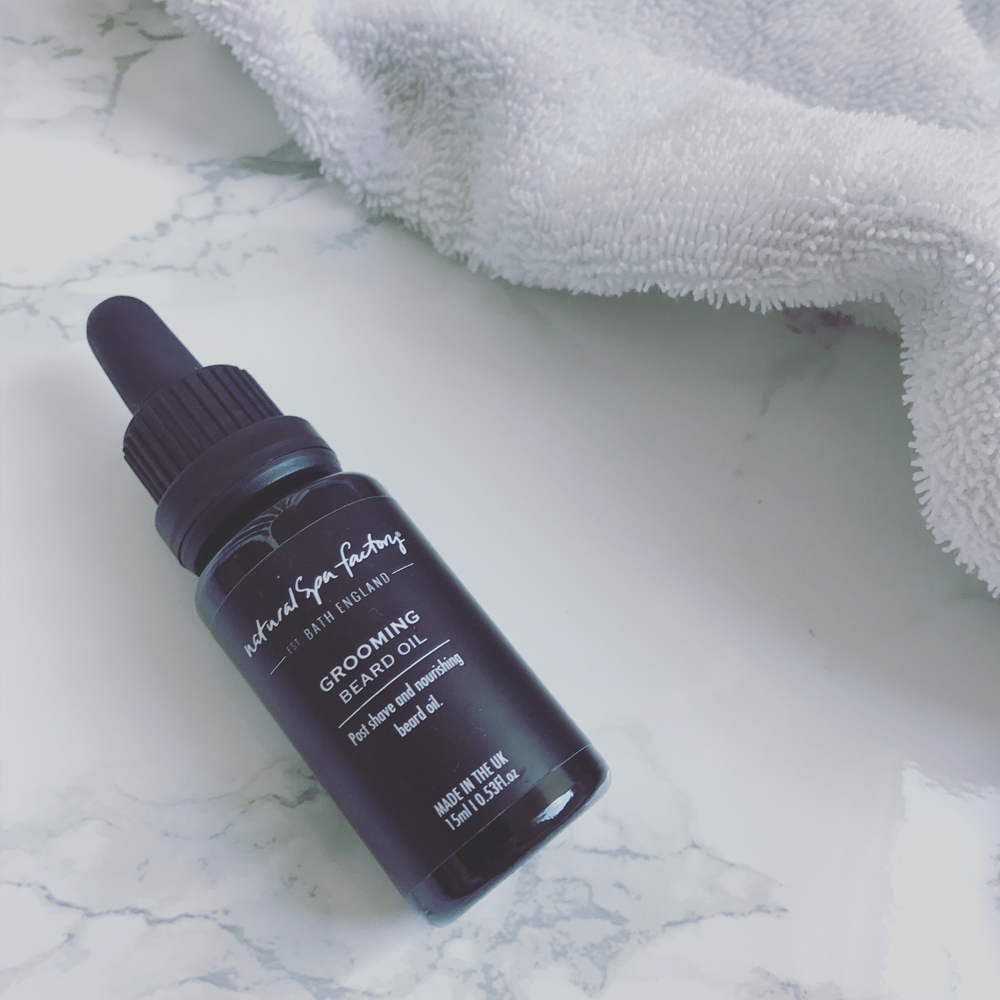 All Natural Spa Factory products are free from Parabens and Sodium Laureth Sulphate (the nasty and unnecessary ingredients), and never tested on animals.