If, like me, you love food, but aren't so keen on the preparation, mess, and culinary talent required to cook great meals you probably avoid the kitchen and reply more on restaurants and takeaways. Gousto take away all the stress of cooking, instead providing you with pre-measured quantities, and easy to follow recipes, allowing you to create convenient and creative meals at home.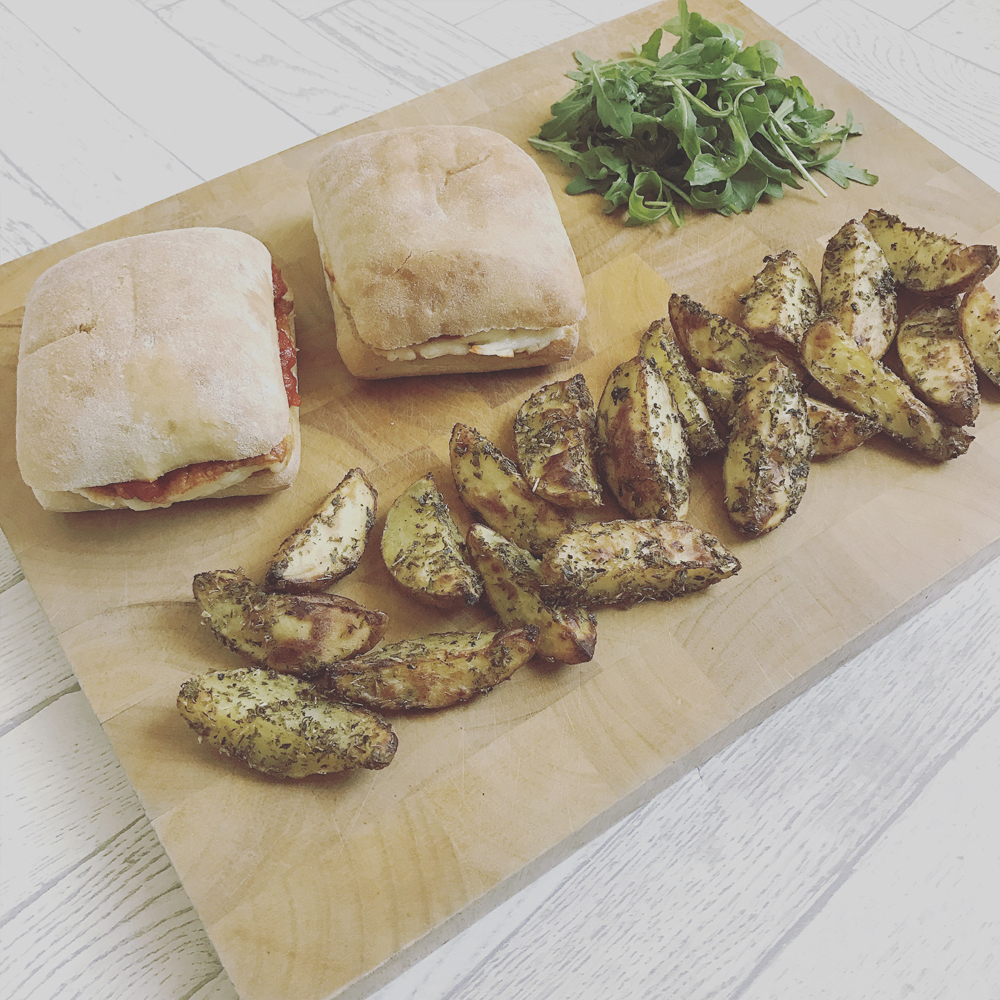 It's as easy a picking out your favourites from a plethora of recipes, and choosing a day for delivery – you don't even need to wait in for your package to arrive, as your delivery driver can leave it in a safe place! Fresh food comes in specially designed packaging designed to keep it cold for up to 24 hours. Each box contains two different recipes for either 2 or 4 people, and there's a huge range of vegetarian food, which is what I've opted for. Here's I've prepared halloumi burgers with potatoes wedges and fresh tomatoes and paprika chutney.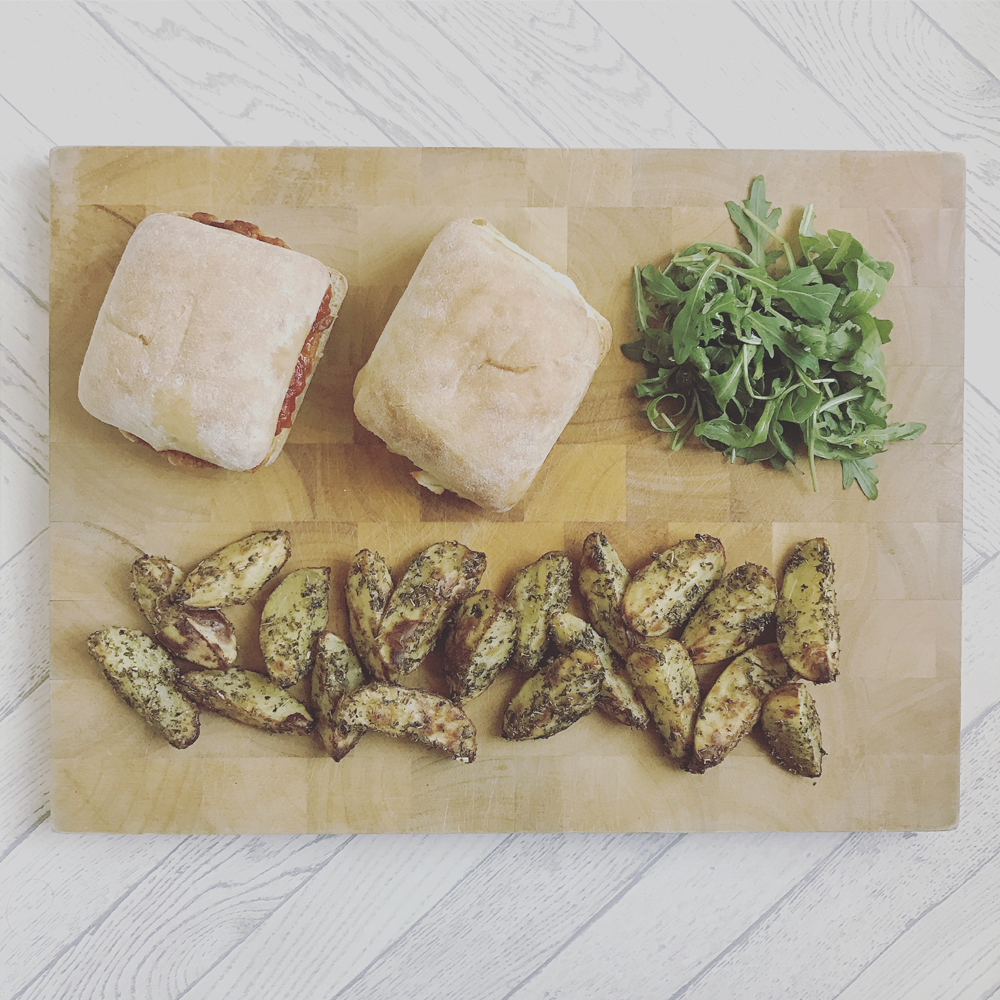 As I mentioned, everything is pre weighed, all I had to do was chop some items, and cook as instructed in the super-easy 8-step recipe card. Preparation involved no stress or mess (in fact my washing up consisted of to pots, a baking tray a chopping board, and a single knife!).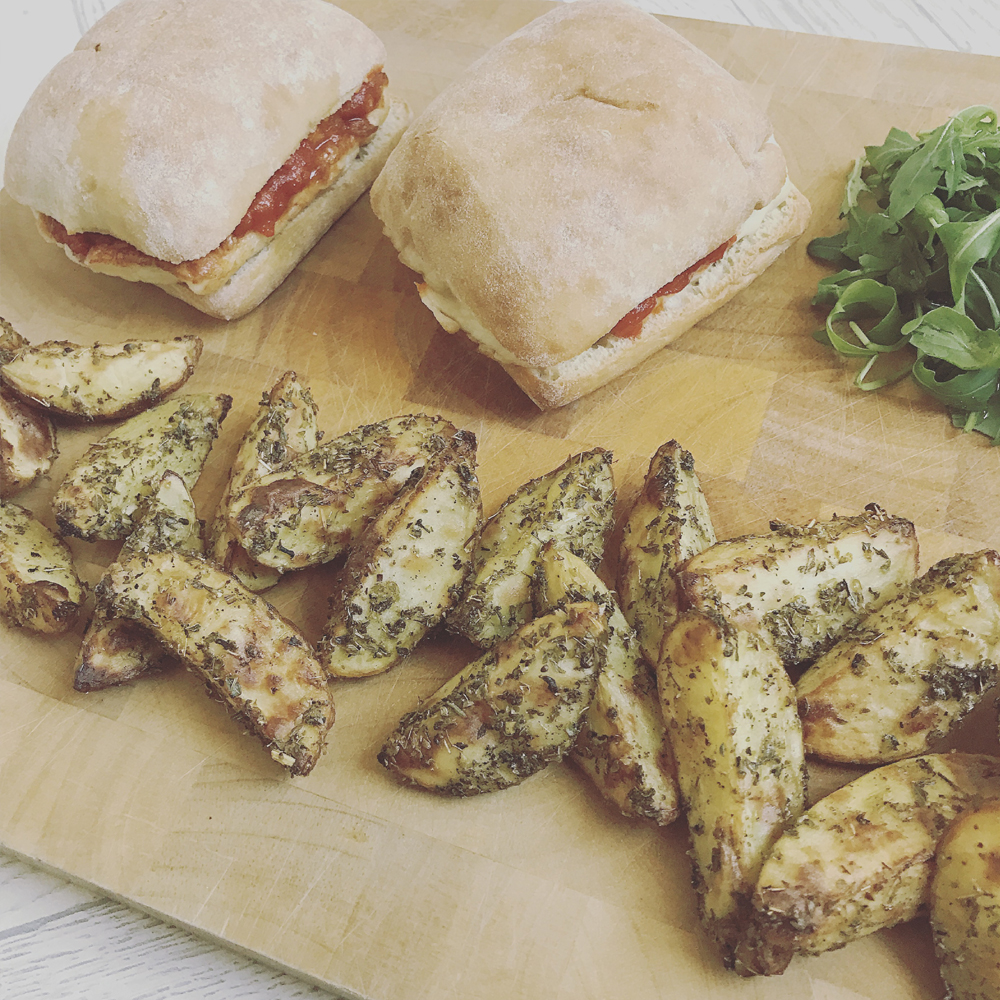 I can't believe how easy it is to make a delicious meal like this at home. The recipe card advised it would take 30 minutes, my first thought was that time was probably for an experienced cook who knew what they were doing, but I really did manage it in 30 minutes! Everything was made from scratch, from the coriander wedges (which I've made twice since as they're super easy to make, but taste soooo much better than the frozen supermarket kind!), even down to the oozy tomato chutney, which is another 10 minutes make that ends up tasting much better than the usual tomato ketchup I'd use.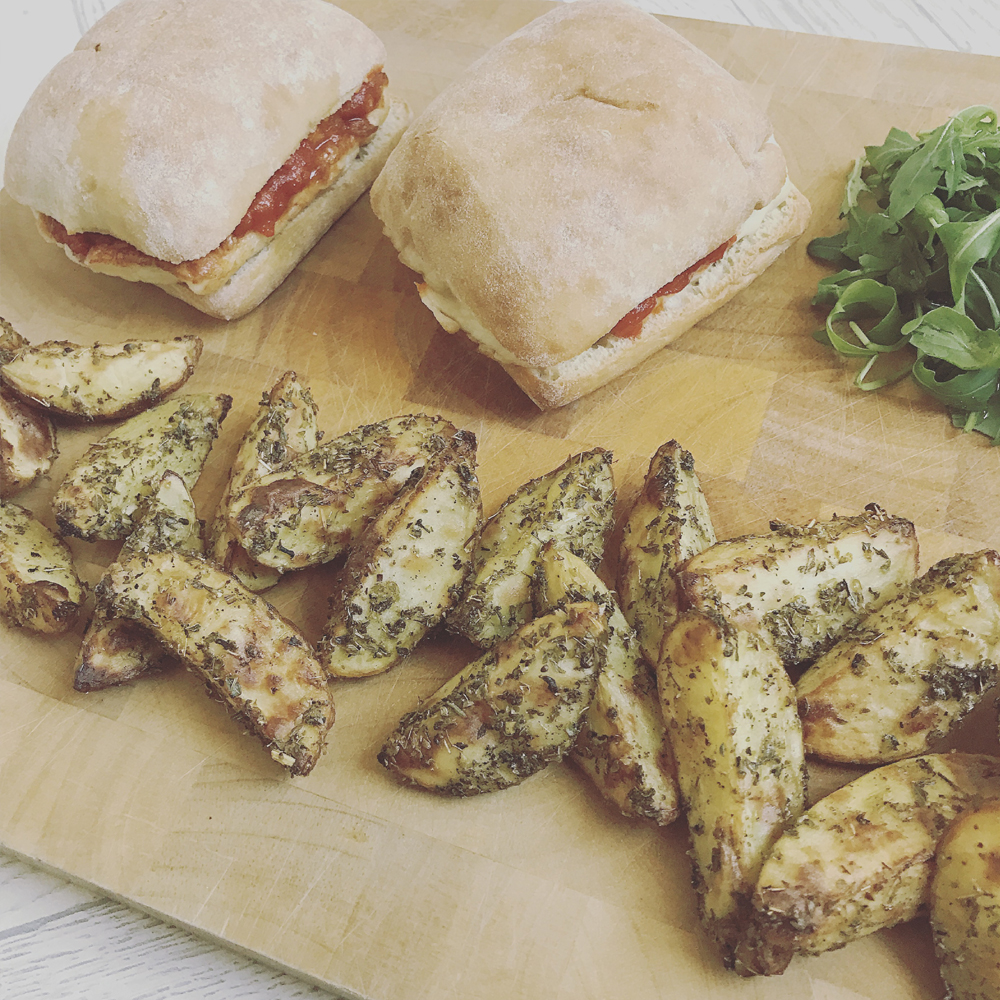 I've shocked myself! I've gone from never having prepared a full meal from scratch (there's always some sort of store bought sauce or cheat!), to creating a health, nutritious, and delicious meal in 30 minutes. Next on the menu is spinach and sweet potato curry, and to prove just how easy it is to make, follow my stories on Instagram and Snapchat @JoshwaStJames where I'll be cooking live!