The current cold-spell can take its toll on your skin. Low humidity levels can draw moisture from you skin while harsh winds can cause dryness. Thankfully there's a plethora of skin-saving and hydrating products that work with your existing skincare routine to restore moisture, and keep your complexion glowing.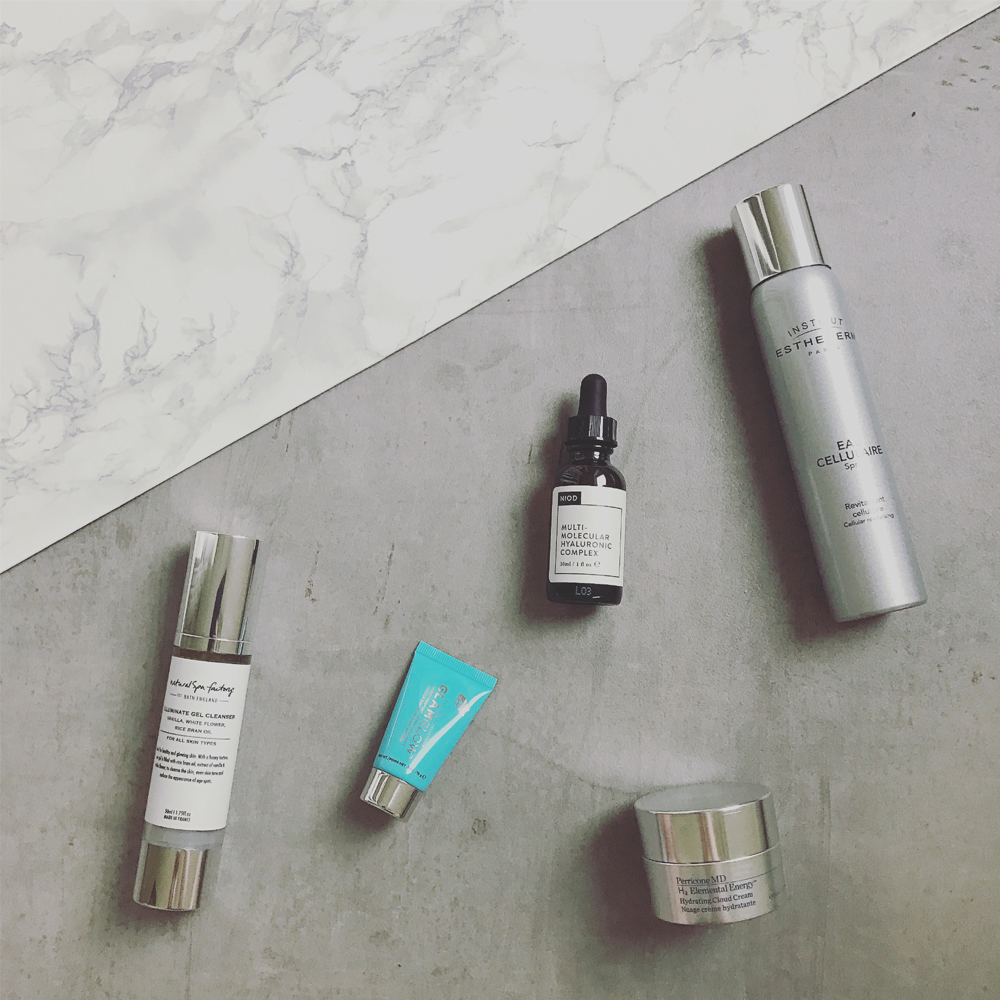 As dehydrated is more prone to fine lines, wrinkles, and the premature signs of ageing, it's important to keep skin soft, supple, and well moisturised.
Natural Spa Factory's Illuminate Gel Cleanser
Cleansing dry skin can be difficult- you need to remove makeup and the build up of grime, but you don't want to strip the skin of essential moisture. Rich in oryzanol, Natural Spa Factory's Illuminate Gel Cleanser helps the skin stay smooth and supple whilst melting away makeup and excess oil. The gel-to-milk formula combines the light weight texture of a cream, with the gentle, hydrating properties of an oil that will keep skin hydrated.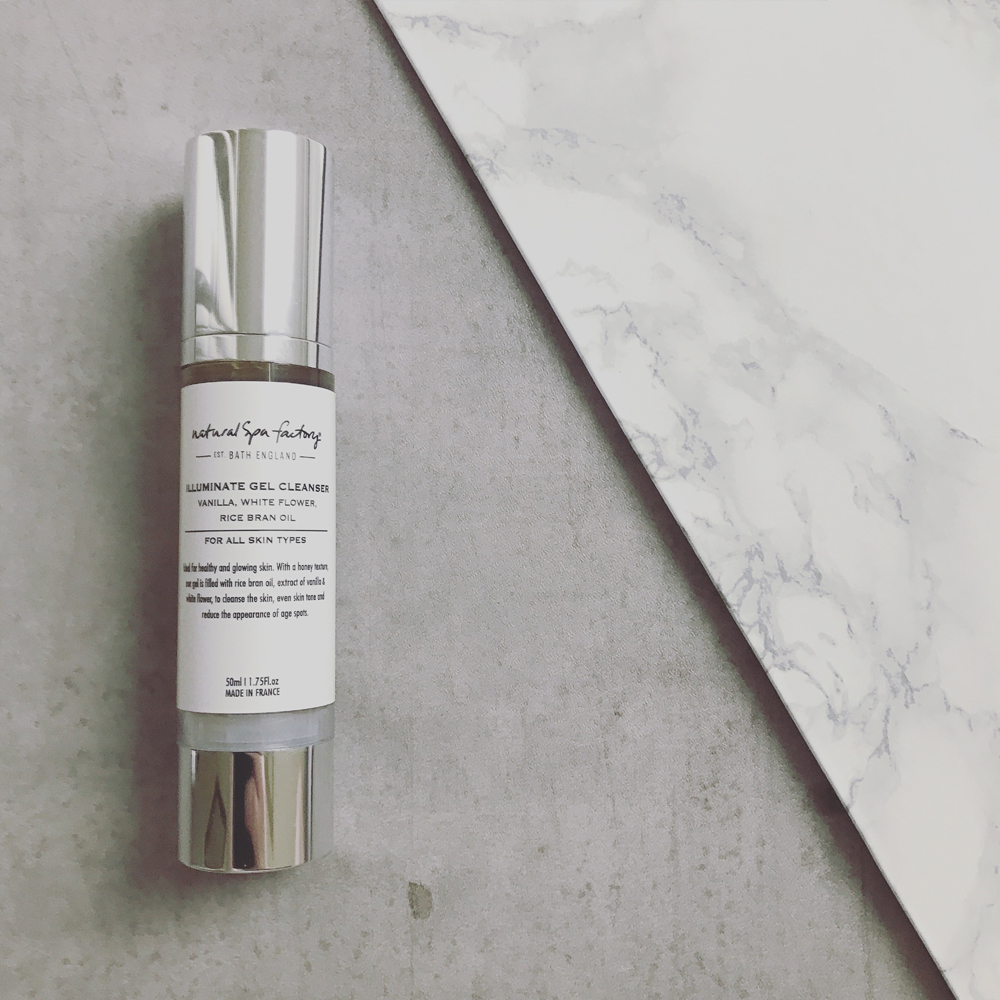 Read more about my Natural Spa Factory favourites here.
NIOD's Multi-Molecular Hyaluronic Complex
Providing a multi-dimensional approach to topical hyaluronic supplementation , NIOD Multi-Molecular Hyaluronic Complex is the next step in creating the ideal skin environment for the absorption and retention of moisture, making it an essential product for getting the most from your regular creams. The science behind the product is more than I could explain in a few sentences, so I'd certainly recommend reading what goes into making this over on the NIOD site, but I can grantee this will help to deliver skin-hydrating ingredients exactly where they're needed!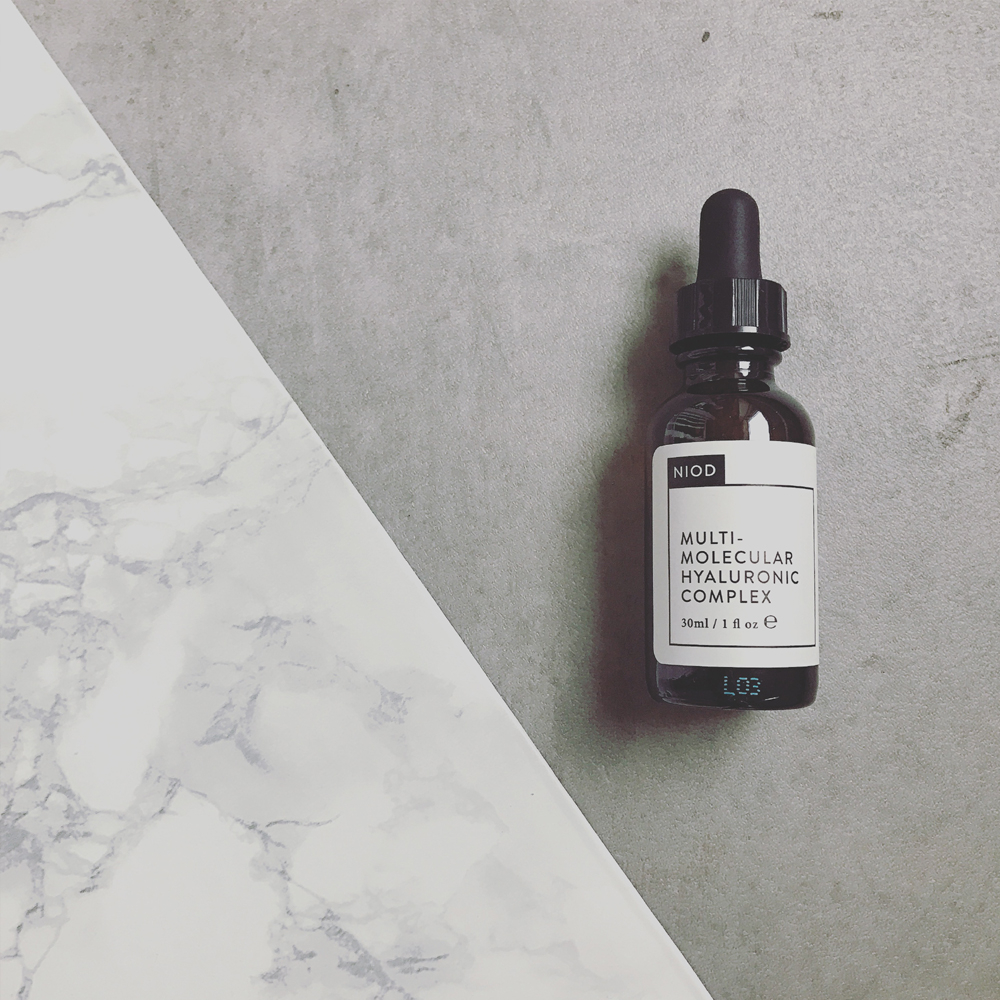 Read more about NIOD's inactive skincare solutions here.
Perricone MD's Hydrating Cloud Cream
Lightweight and quick absorbing, Perricone MD's Hydrating Cloud Cream effortlessly applies to the skin, leaving it fresh and moisturised without any greasiness or heavy film, making it ideal for use under your usual facial cream when you need a little extra hydration. Perricone's H2 Energy Complex technology rejuvenates skin, while providing it with long lasting moisture. Packed with concentrated ingredients, a tiny amount is more than enough to cover the entire face.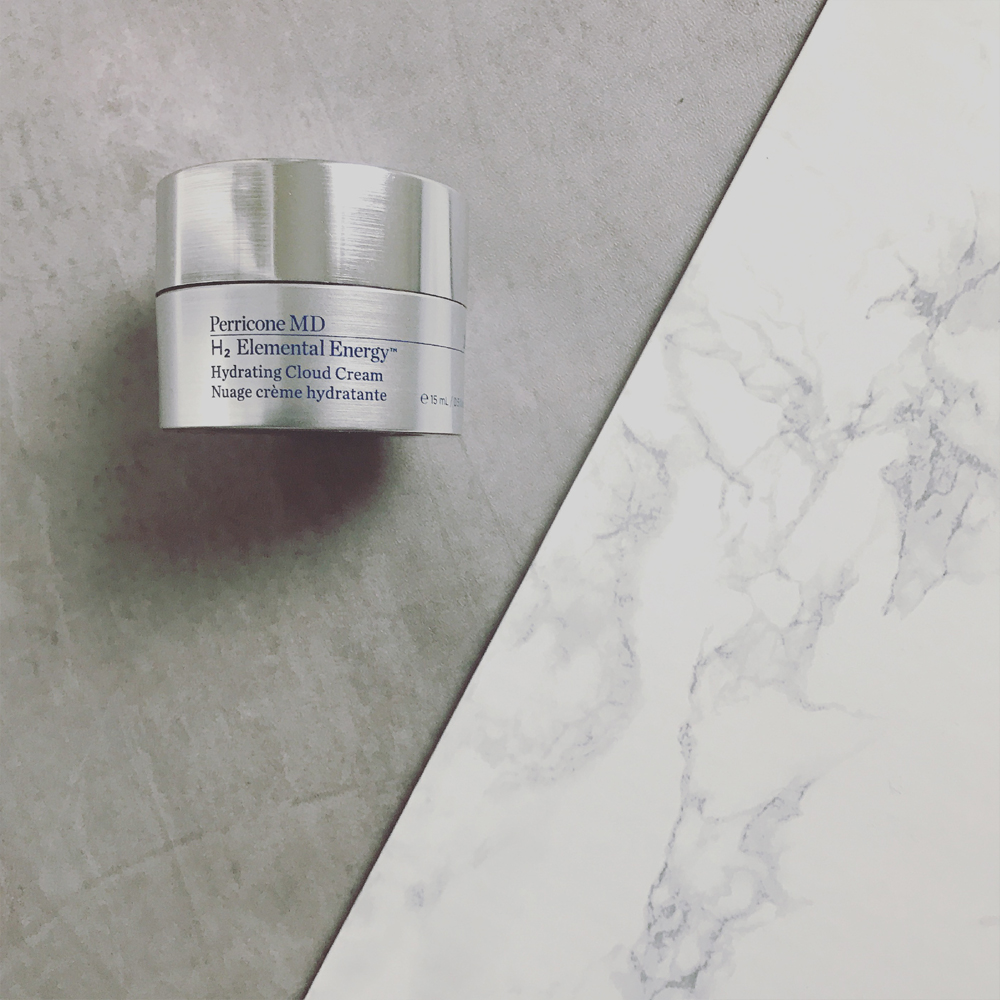 Read more about Perricone MD's hydration essentials here.
Glamglow's Thirstymud
Providing deep, instant hydration, Thirtymud, has been formulated with advanced techniques. It leaves your skin, moisturises, soothed, and calmed, making it ideal for use when skin needs a little more TLC than usual. This doesn't need to be washed off, just remove excess product with a tissue, and massage anything that's remaining into the skin to get as much hydration as possible. I also like to use this overnight – apply a thing layer before bedtime to wake up with super-moisturised skin!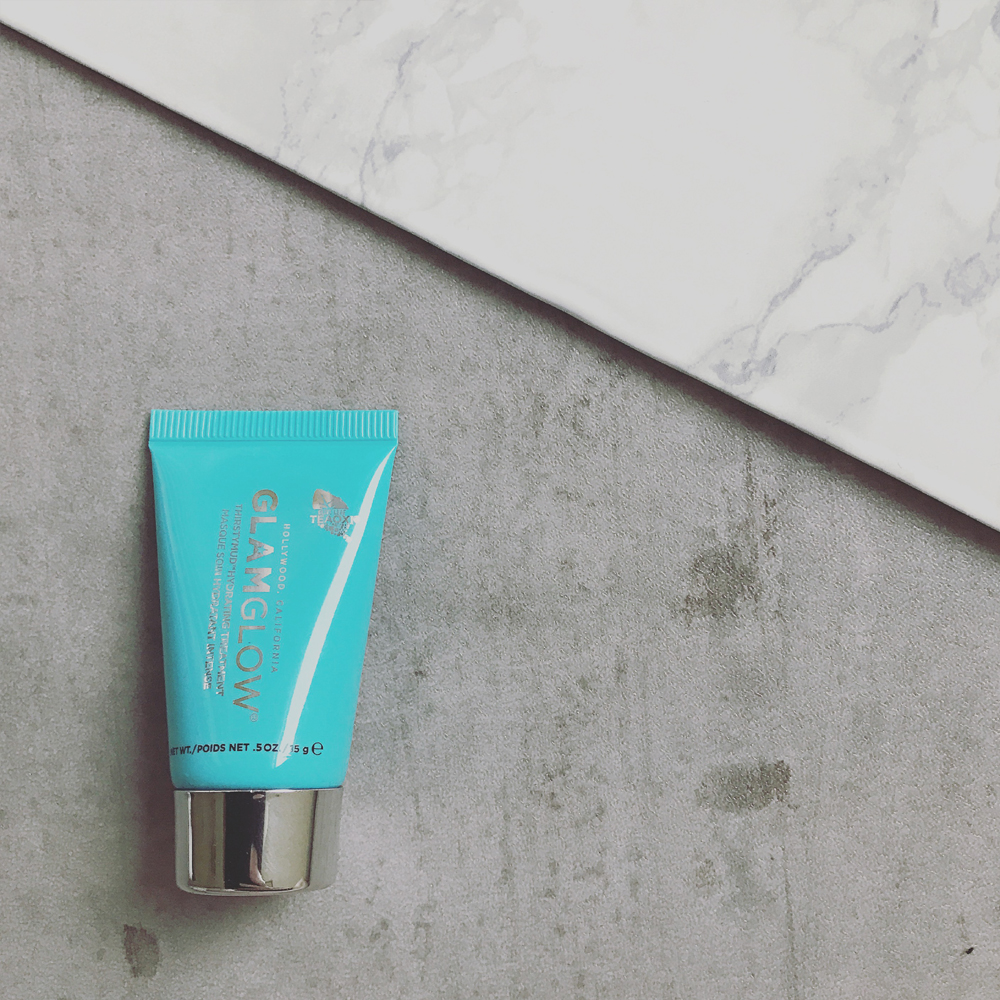 Read more on my Glamglow favourites here.
Institut Esthederm's Cellular Water Spray
A source of energy for the skin, Institut Esthederm's Cellular Water Spray's unique, patented formula is as light weight as water, and delivers instant hydration, even on the go. The ultra-fine mist can be applied to skin even over makeup (I've tried this over both power-set makeup, and a BB Cream with no alterations to the appearance or texture), to top up moisture levels, and relive dry, tired skin in just seconds. Just like all Estederm products, this has relied on advanced technology and years of scientific research to create solutions in the fight against premature aging.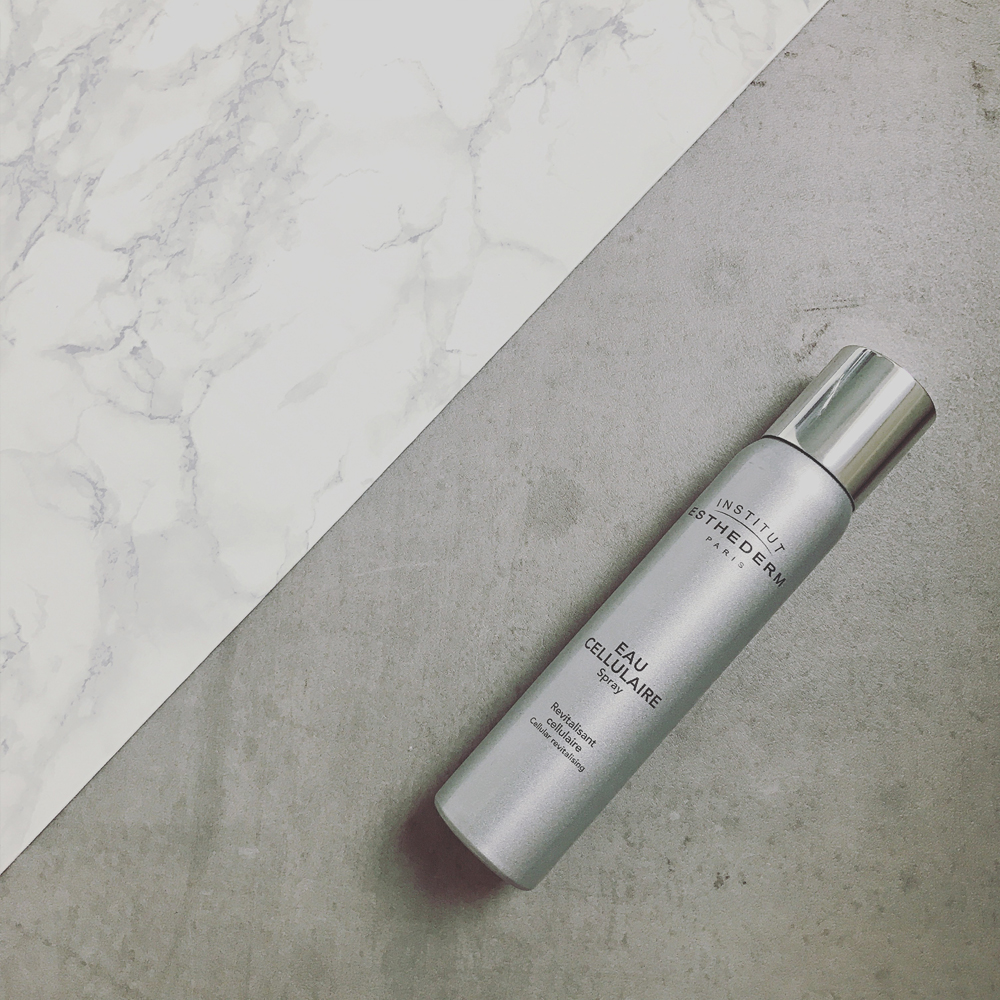 Read more about Institut Esthederm's patented technology here.
Follow me on Instagram for more essential skin-savers.