We are what we eat, so it makes sense to provide skin with exactly what it needs from the inside. Formulated with skin boosting ingredients, help: beautify skin is a new, ready-to-eat jelly supplement that looks and tastes like an indulgent treat but is specifically formulated to deliver particular anti-aging skin benefits. Already huge in the Asian beauty market, supplements designed specifically for skin are set to be the way forward!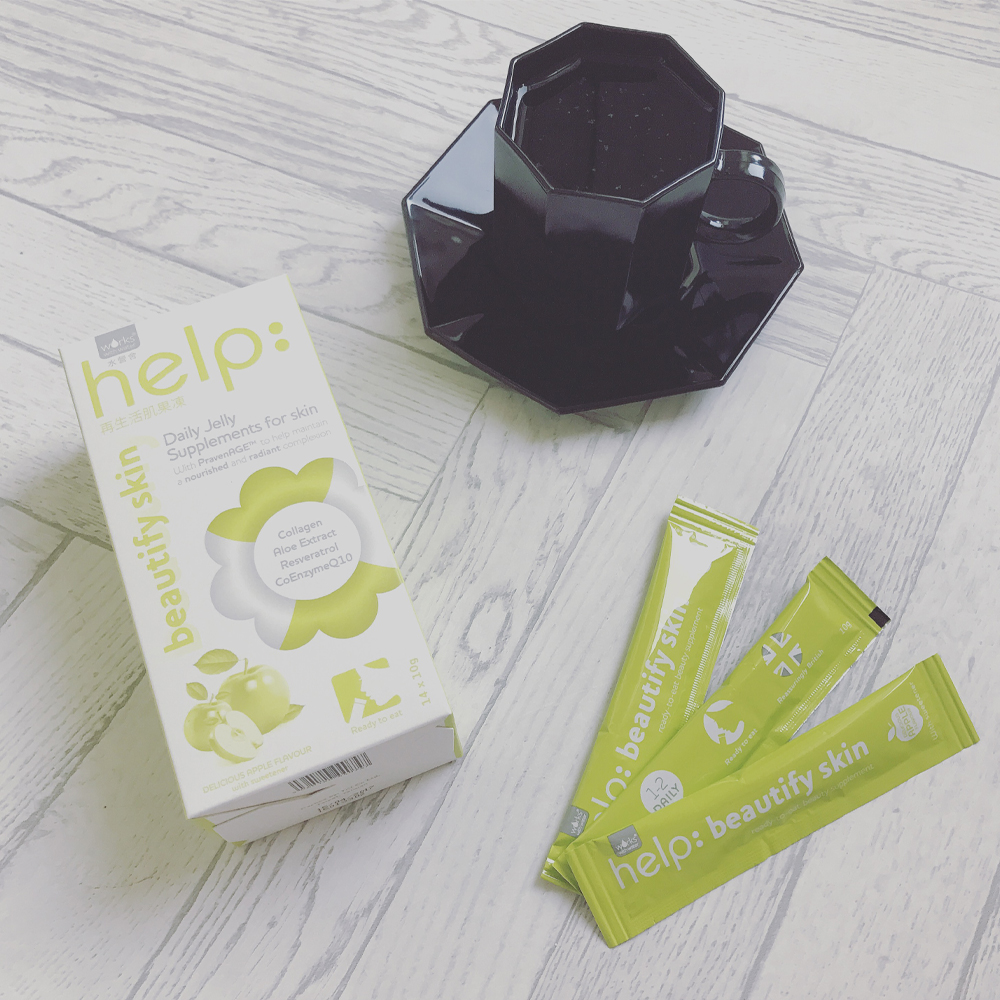 Each convenient sachet contains natural skin regenerating nutrients, including CoEnzymeQ10, Hydrolysed Marine Collagen, Resveratrol, Aloe Vera and Vitamin C to help you to achieve a youthful, glowing, healthy complexion from the inside – in fact most of these ingredients work better from the inside than they do when applied topically. I've only enjoyed two sachets a day over the past few days, so it's too early to say exactly what they've done for me complexion, but I can say that they're delicious! These are apple flavour and taste just like a glass of apple juice with the texture of jelly. As summer is approaching, they can be chilled in a refrigerator for an even more refreshing treat. As each sachet is one portion, they're super easy to travel with – I keep a few in my bag!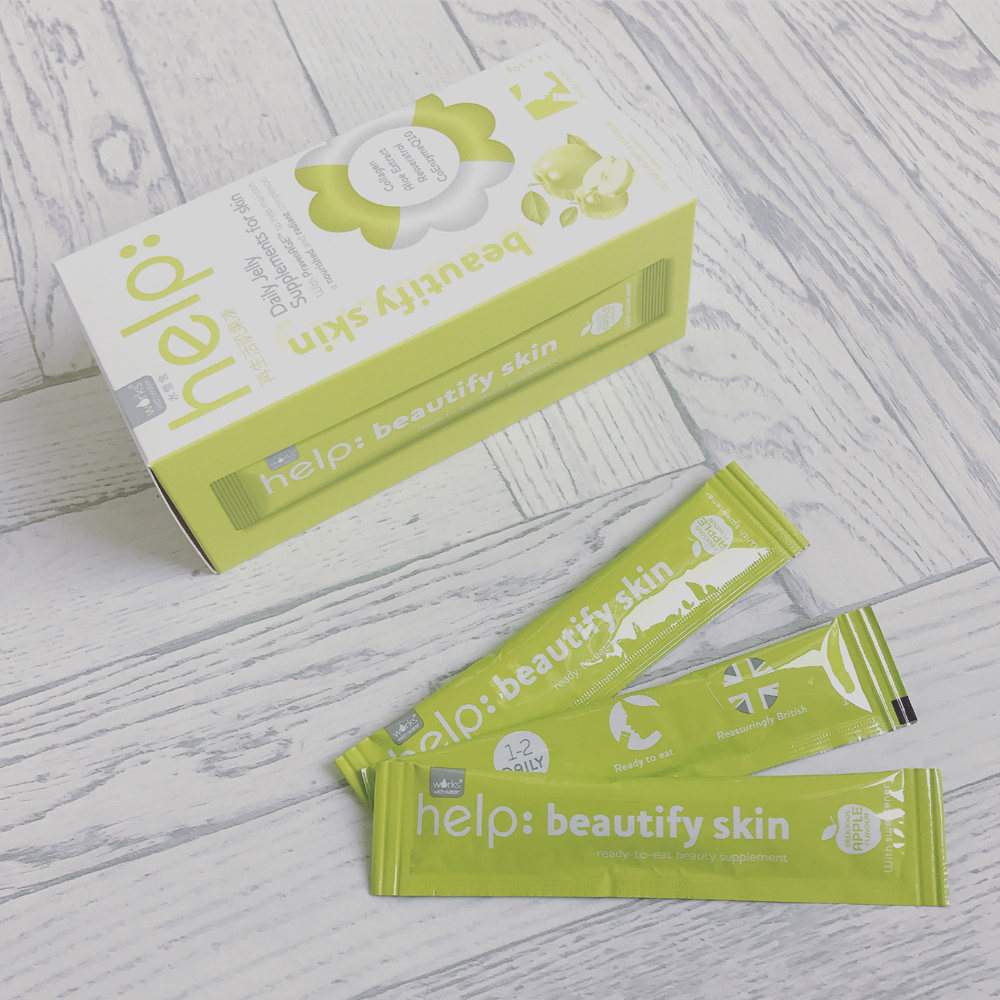 As I get ever closer to 30, the lack of collagen in my skin is a real concern, it drops by around 15% each year, so I've stocked up with a months supply to see just what this product can do for me. Make sure you come back to see the results!