A month ago I introduced help: beautify skin into my diet and skincare routine. As I mentioned in my 1st post, collagen production drops by around 15% each year, so I've set out to see if giving my body the building blocks it needs to make more has had an effect on my skin.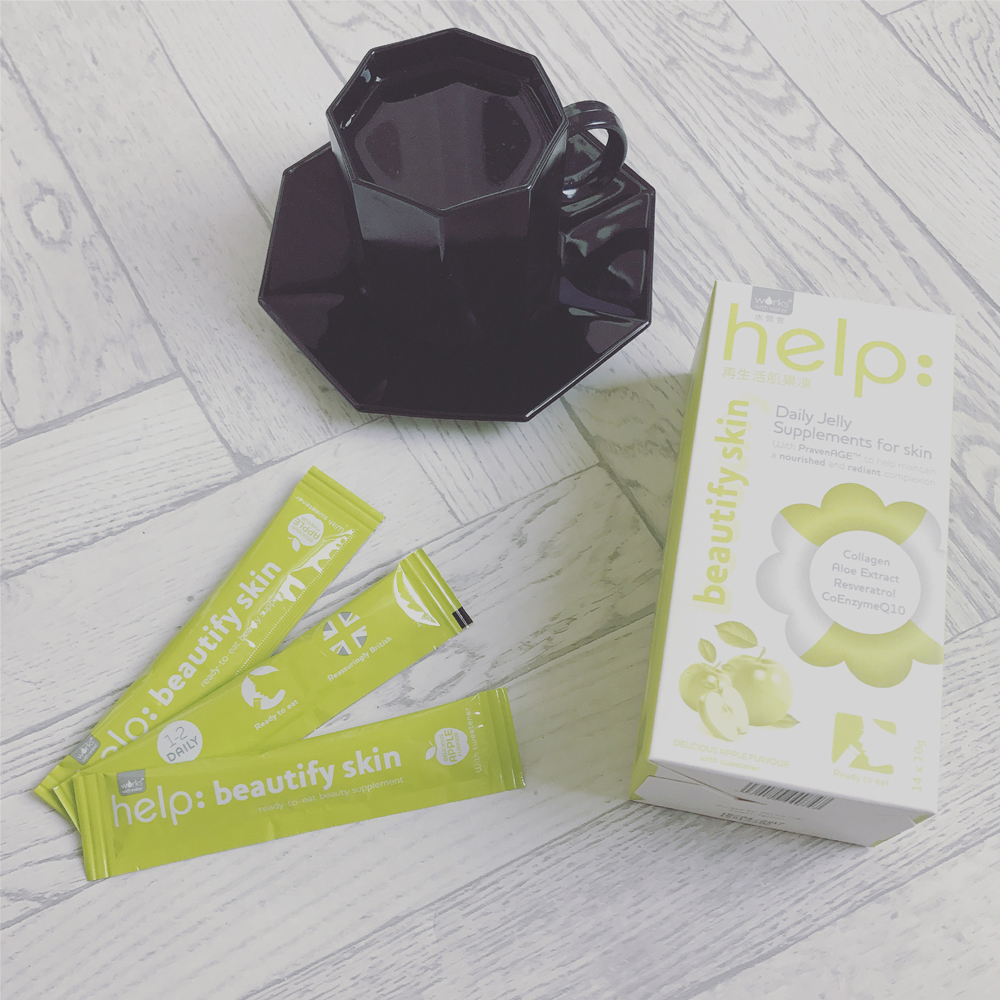 For the past month I've taken two sachets twice a day – one in the morning with breakfast, the other at night, just before bed. Our skin does most of its healing as we sleep, so I thought these would be the best times to take them. As they come in individual pre-portioned packs, I've also left a few in my bag just in case I forgot to take one in the morning (it happened quite a few times as I'm usually rushing around!). As I mentioned before, I was shocked by how nice they are! Having tried collagen drinks before, I've found many of them have a nasty taste, similar to a multivitamin, but this takes just like apple jelly. It's hard to believe that something that tastes so good is actually beneficial to our health.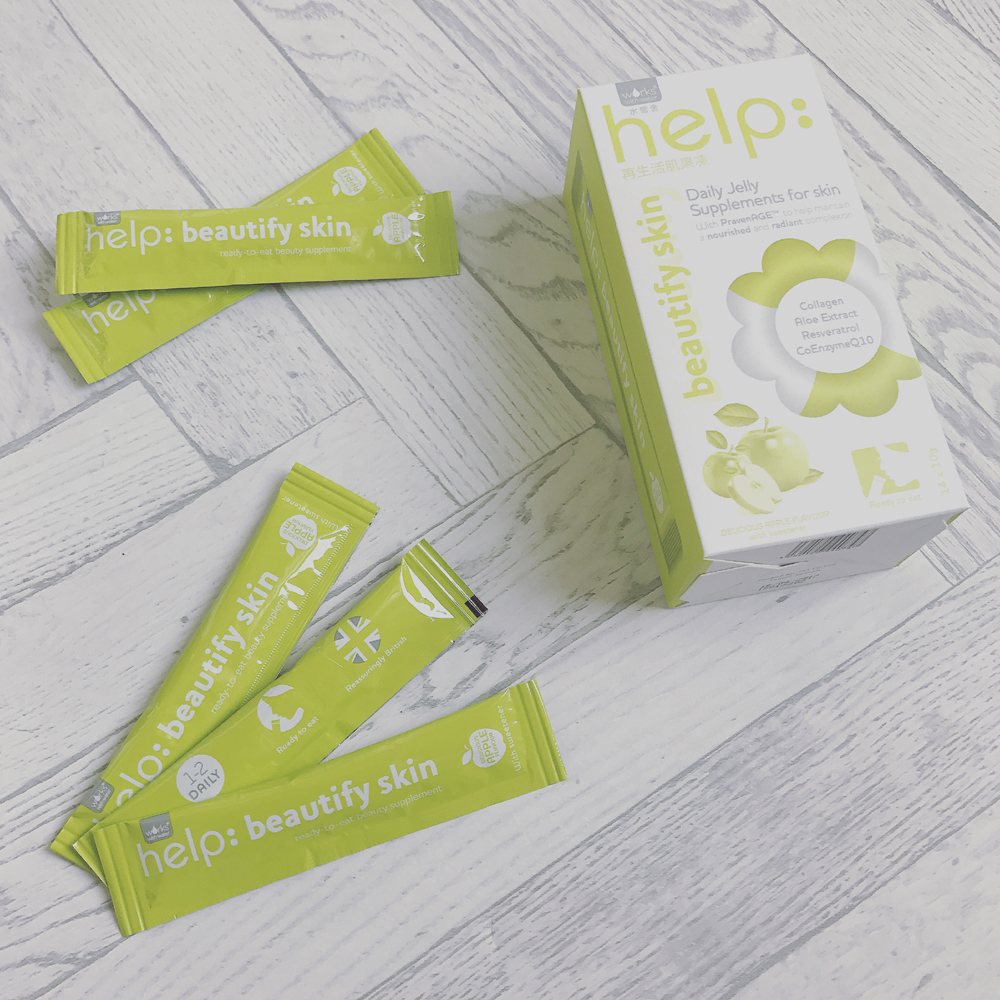 As for the results, my skin is defiantly glowing just in time for summer! I usually have a little redness through the cheeks, which has completely vanished! A lot of topical treatments can irritate my sensitive skin, but since this is natural goodness from within, there's nothing to cause skin irritation. My skin looks visibly plumped and fresh to the point of receiving complements from friends, and even my hair and fingernails have benefited from a growth spurt.
While I've been sensible enough to look after my skin from an early age, I wish I had known about this product sooner!Since most of the ingredients packed into each sachet work better from the insides than they do applied topically to the skin, it seems illogical to think that this skin treat hasn't been invented any earlier!