We've all seen those makeup tutorials of the biggest beauty gurus piling on makeup by the pound, creating dramatic transformations, and generally making day-time-drag more acceptable. This is only one side of makeup. While makeup is no substitute for a good skincare routine, it can be used to enhance our natural features and even correct our most dreaded flaws. MMUK MAN have designed a comprehensive range of makeup for men, by men. These products aren't about hiding behind makeup, but more about perfecting your grooming game.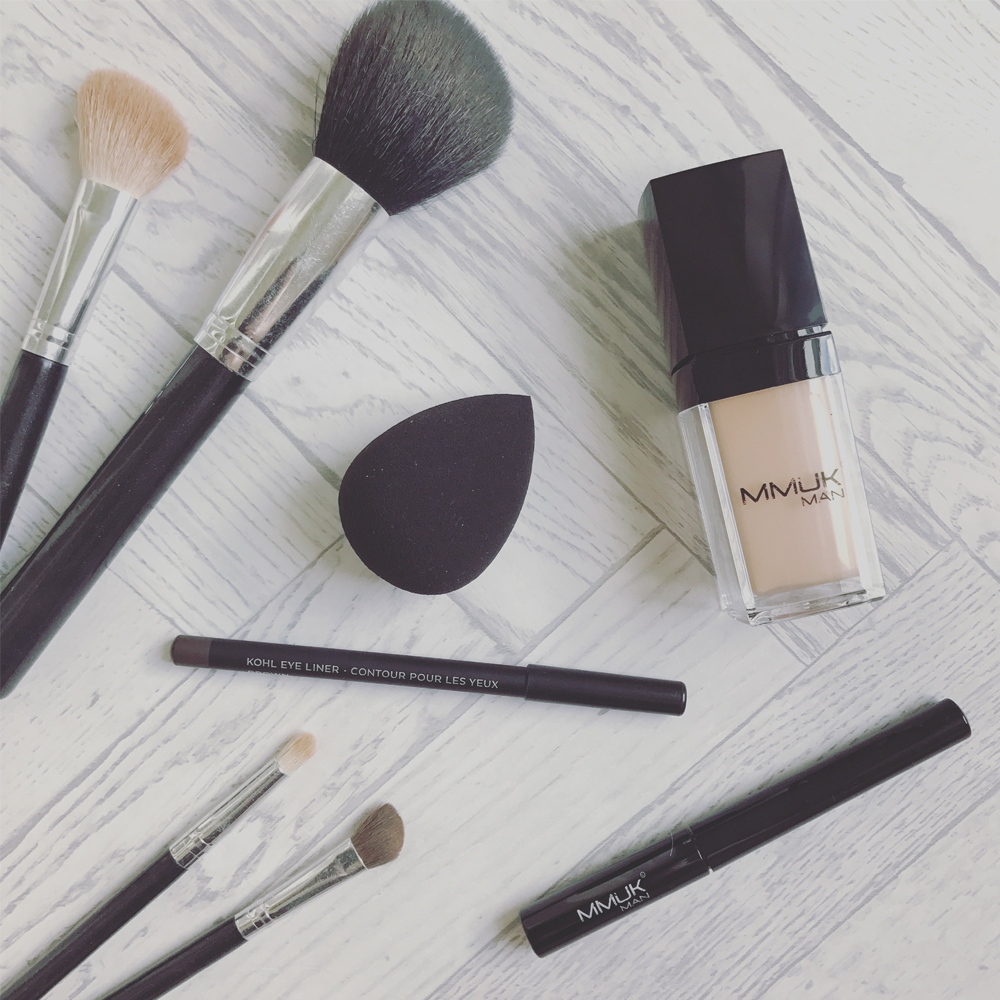 Over the past few days I've been trailing a couple of the brands favourite products on my Snapchat and Instagram stories, but in case you've missed that, here's how I've been using them.
Liquid Foundation
Evening skin tone and concealing blemishes, MMUK MAN's Liquid Foundation provides the base for perfect skin. This versatile product allows buildable coverage depending on it's application; a foundation brush provides a full coverage, while a beauty blender or damp sponge gives medium coverage, which can be built up, with a flawless finish. If you prefer to keep application as fuss-free as possible, your fingers will do just fine! It  can be used as a standalone product, or combined with a primer and/or powders depending on your skin type and desired finish. MMUK MAN offer a colour-matching service so you can ensure the perfect shade – just send them a picture and their experts will do the rest. Finding the right shade allows for a seamless blend and create the illusion of perfect skin without any build up of product.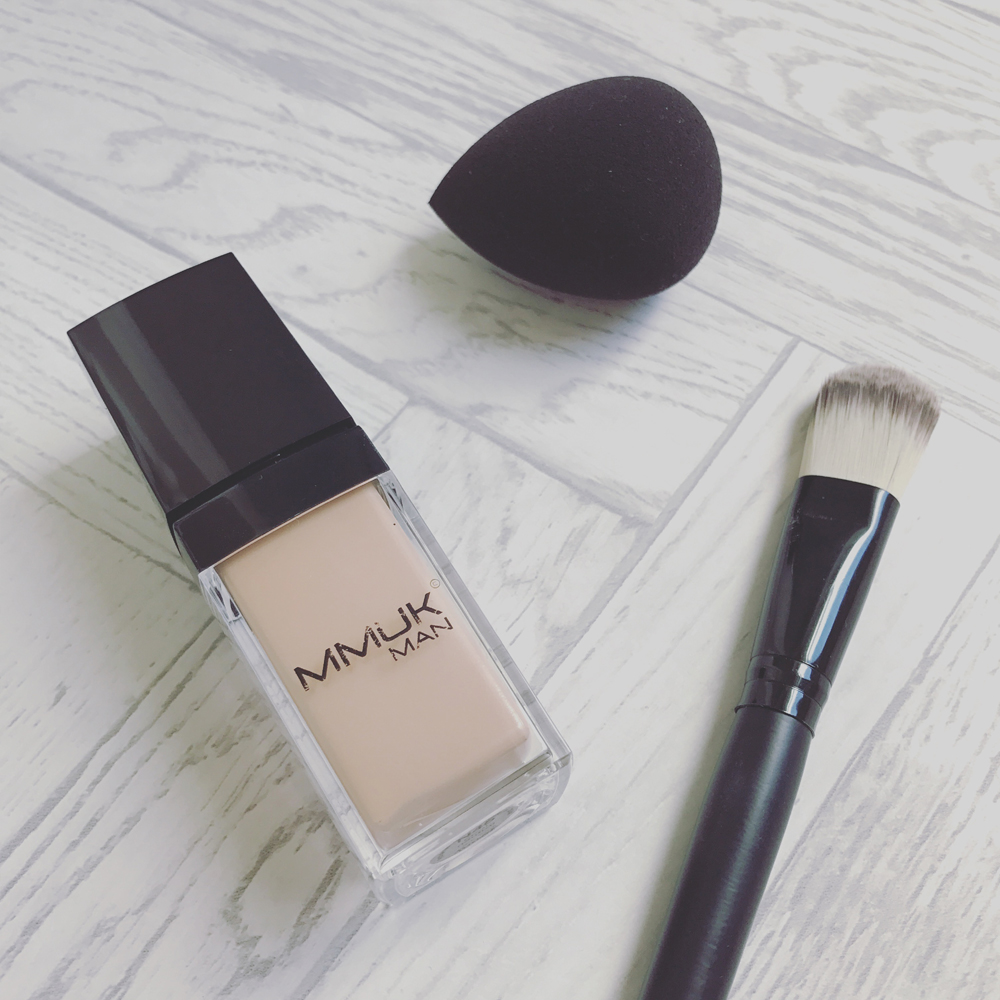 On clean, moisturised skin, I've used shade N45 which is light, natural colour with cool undertones, which I apply with a damp beauty blender, and set with a translucent powder across the oilier centre of my face. I'm really impressed with the colour match, I'm quite pale with pink undertones, which is difficult to shop for as lighter shades sometimes look too ashy. The experts at MMUK Man did a great job with the colour match service! I also like how light weight their formula is – there's no caking or streaking, just flawless skin all day long.
Brow Gel
Designed to tame brows, MMUK MAN'S Brow Gel adds definition while sculpting your look. Free from colour, this clear gel adds no weight or volume, and can be applied with the with the application brush to instantly frame the eyes. Thanks to this handy little product, there's no need to rely on waxing, treading, or tweezing to maintain a tidy look.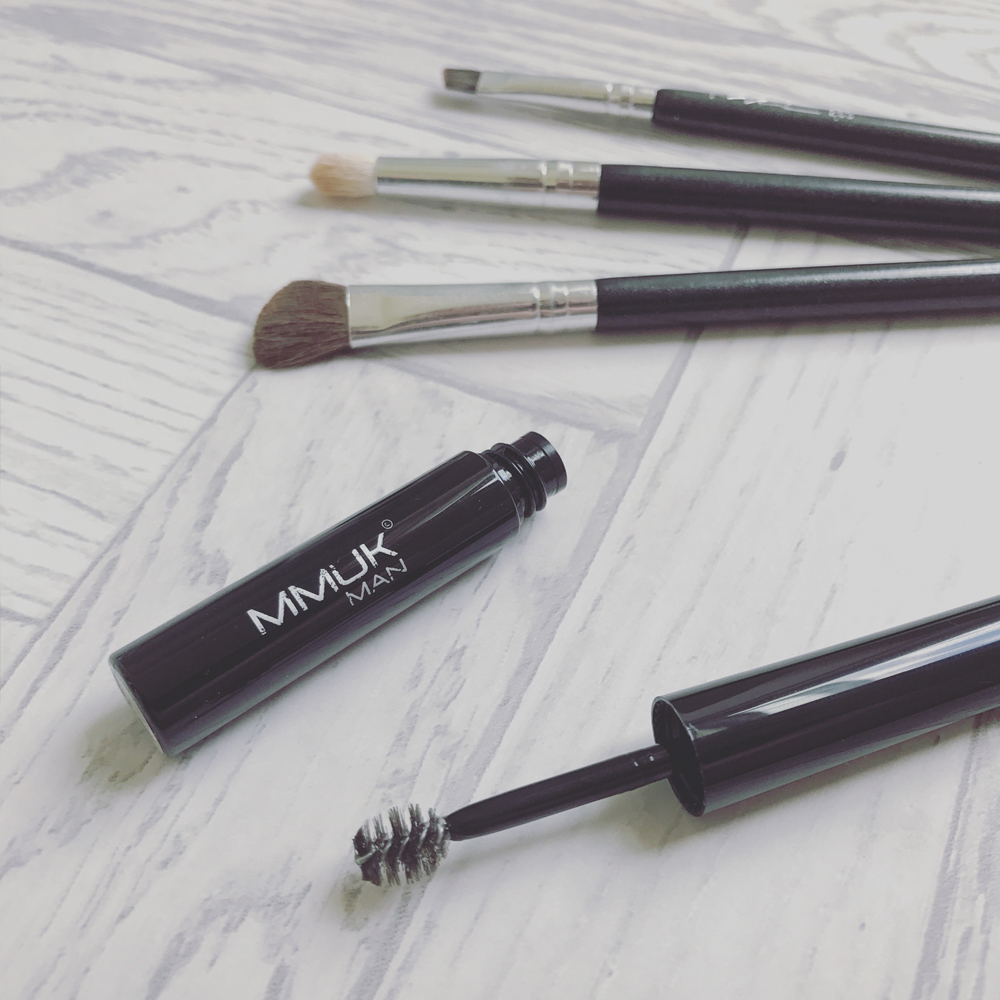 I like to comb my brows into place with a clean spoolie, although a fine toothed comb would work just as well, before setting them in place with a small amount of gel. The included application brush insures only a tiny amount of product is applied, meaning there's no dry or crispy finish.
Guyliner
Frame and define the eyes with MMUK MAN's eyeliner … or "guyliner" as it's commonly known. The super soft pencil will glide on with no dragging, snagging, or pulling on the delicate eye area, and can be easily smudged out with a small brush (or even gently with your fingers) to create a soft, natural looking shadow around the eye.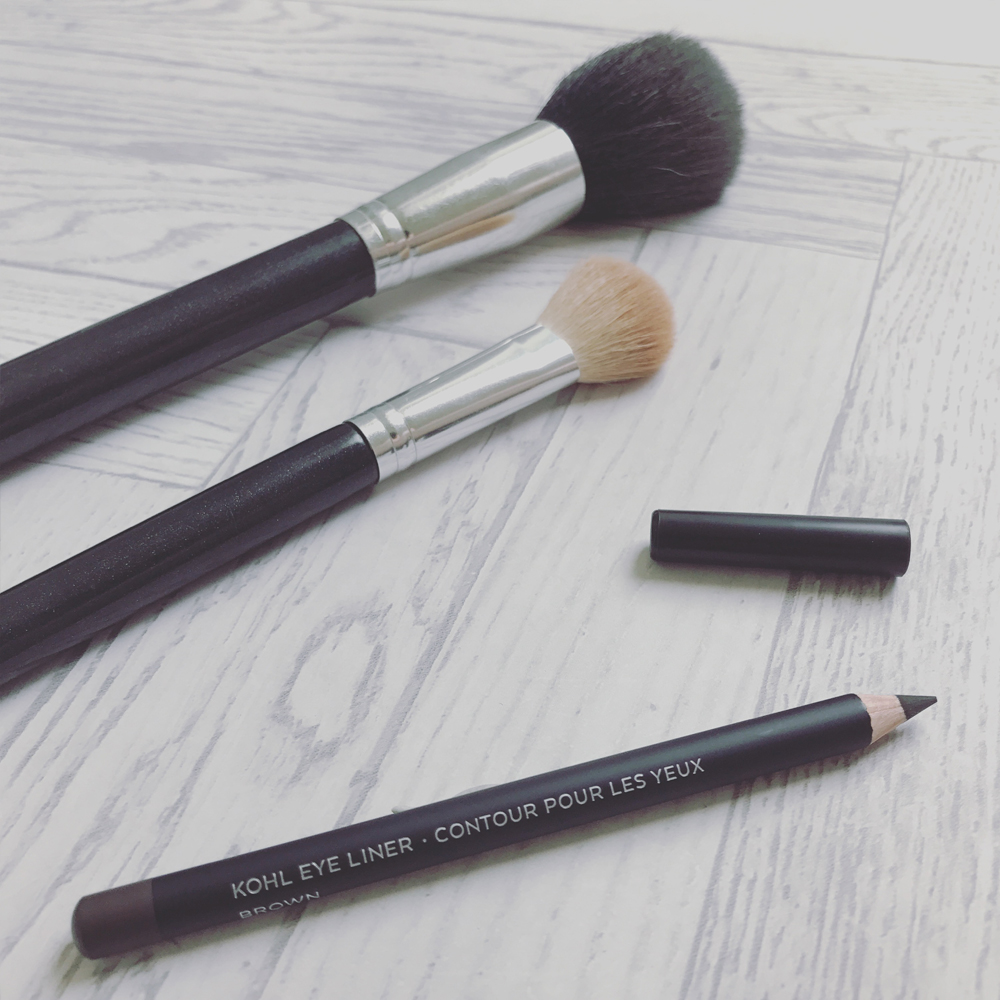 I like to choose one area of focus – for me it's the eyebrows, so I haven't been using this as an eyeliner pencil, instead I've been showing it's versatility, using it to fill in my brows. Having very light patches in my brows, I tend to bulk them in with a small amount of powder, however I've switched my usual brow cake in favour of this pencil. The pencil can be kept sharp (using a regular sharpener) allowing for individual hairs to be drawn in exactly where needed with ultimate precision. Similarly, this could also be used to draw in hairs on a patchy beard, or even on the hairline to keep your cut looking fresher for longer.
Makeup is all about finding what's right for you, so once you've got on hands on the right products, take some time to experiment with what it can do for you and your grooming routine.