Founded on the idea that skincare products should be produced with ingredients that are as close to their natural state as possible, Purepotions have created a extensive range of creams, lotions, and potions which reduce the risk of reaction that can occur with highly processed substances.
Only including ingredients which are essential to the effectiveness of the product, Purepotions have eliminated nasty and unnecessary chemicals. Where possible, products are packed with organic and locally sourced ingredients.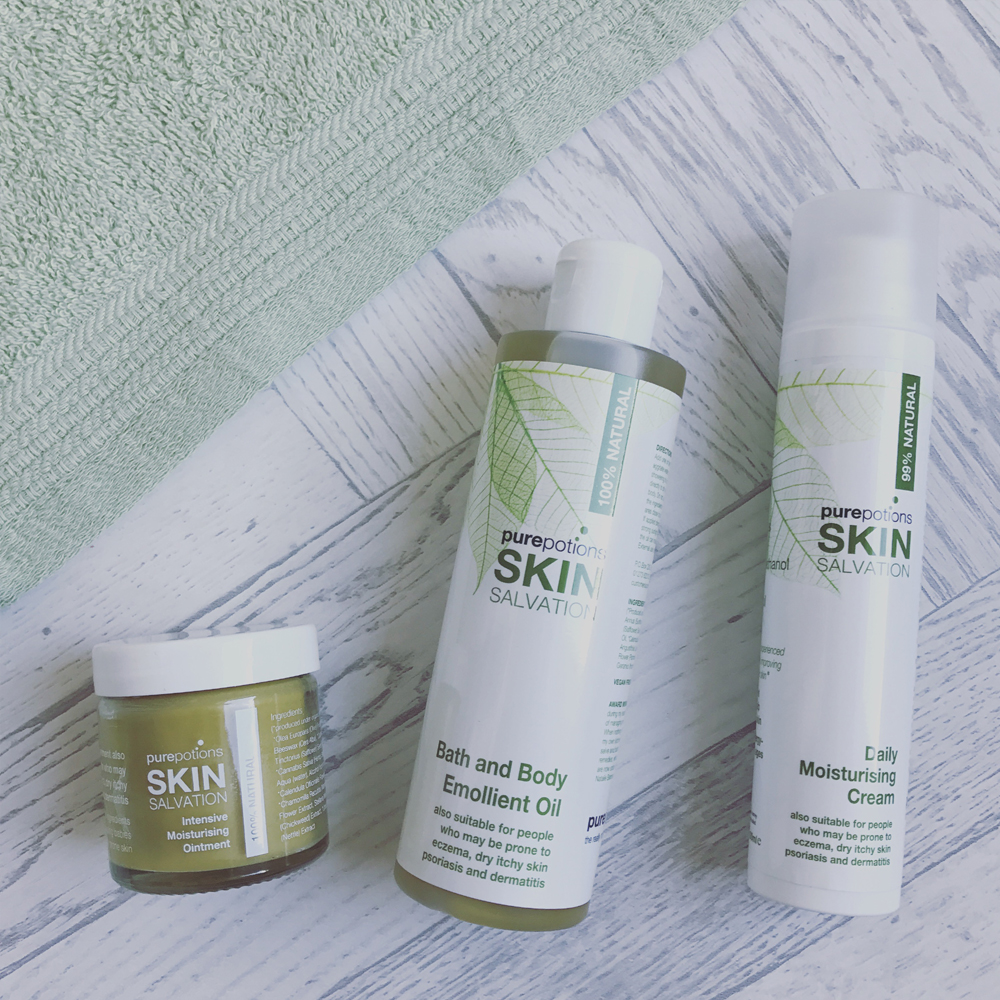 Skin Salvation Bath and Body Oil
Specially formulated to replenish moisture lost by bathing or showering, Purepotion's Skin Salvation Bath and Body Oil is a moisturising oil suitable for all skin types. For use as part of a quick morning shower, I like to apply a few drops on to a pouf and gently massage into the skin, or as part of a relaxing bath, I add two teaspoons directly into the tub, along with a few drops of lavender essential oils to unwind. This is such an easy way to instantly moisturise skin, but it can also has a million other uses – it makes an ideal irritant-free shaving oil, it can be used on cotton wo0l pads as a facial cleanser, and can even be applied directly to the scalp to relieve dryness.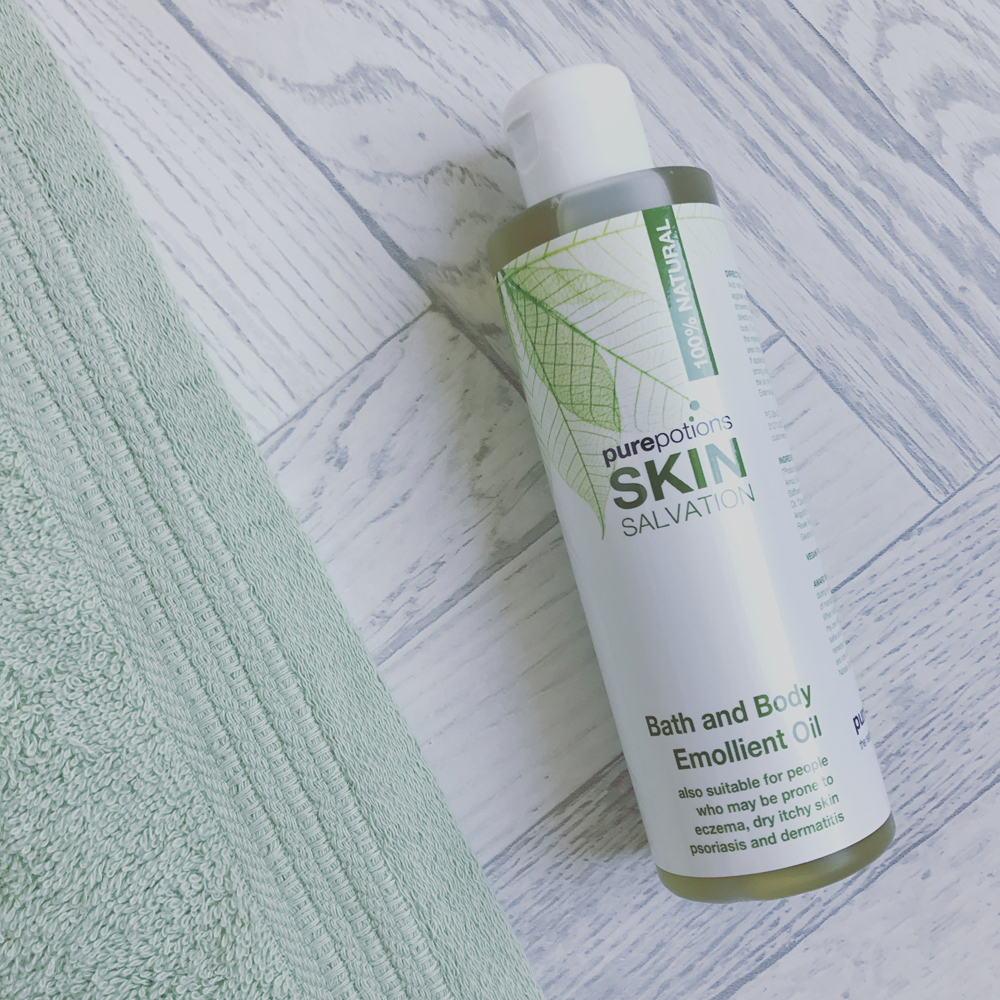 Skin Salvation Moisturising Ointment
Rich and deeply moisturising, Purepotion's Skin Salvation Intensive Moisturising Ointment is an intensive natural moisturiser which forms a semi-occlusive barrier to  protects the skin from everyday external irritants. This is another product that's ideal for use after shaving, as it instantly sooths irritated skin and contains nothing but natural ingredients to deliver intense moisture and goodness directly where it's needed. As the seasons change, out skin can become stressed with the environment differences, leaving skin dry and tired – to combat this, I've been applying a thick layer across my whole face, leaving it sit like a face mask before wiping away excess product and massaging the remaining oils into my skin.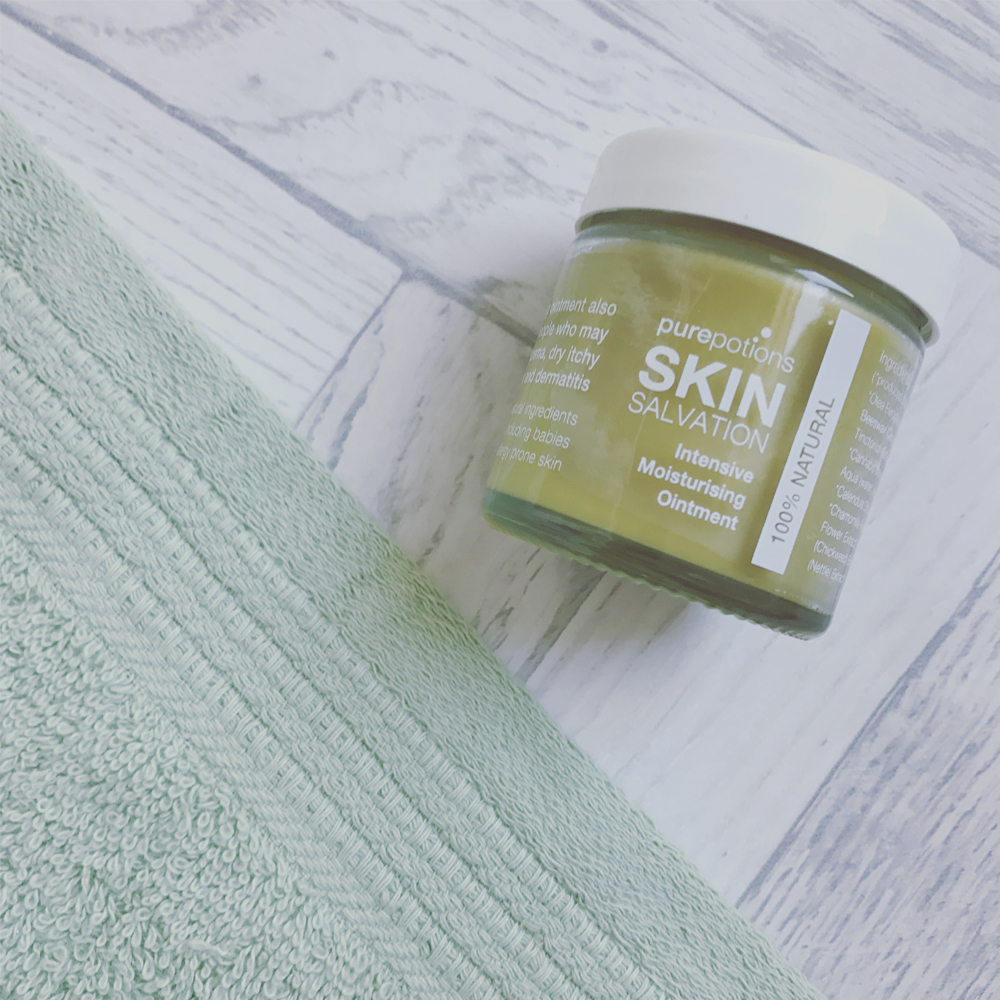 Skin Salvation Daily Moisturising Cream
Packed full of skin nourishing vitamins and essential fatty acids, Purepotion's Skin Salvation Daily Moisturising Cream contains all the nourishing benefits of Skin Salvation Moisturising Ointment but in a cream version for easy application throughout the day. It's light weigh formula is quickly absorbed by the skin, leaving no greasy residue or shine, making it ideal for use in a hurry. While it can be used anywhere on the body, I like to use this on my face and neck, as the benefits are visible in the form of plump, fresh skin and a vibrant complexion.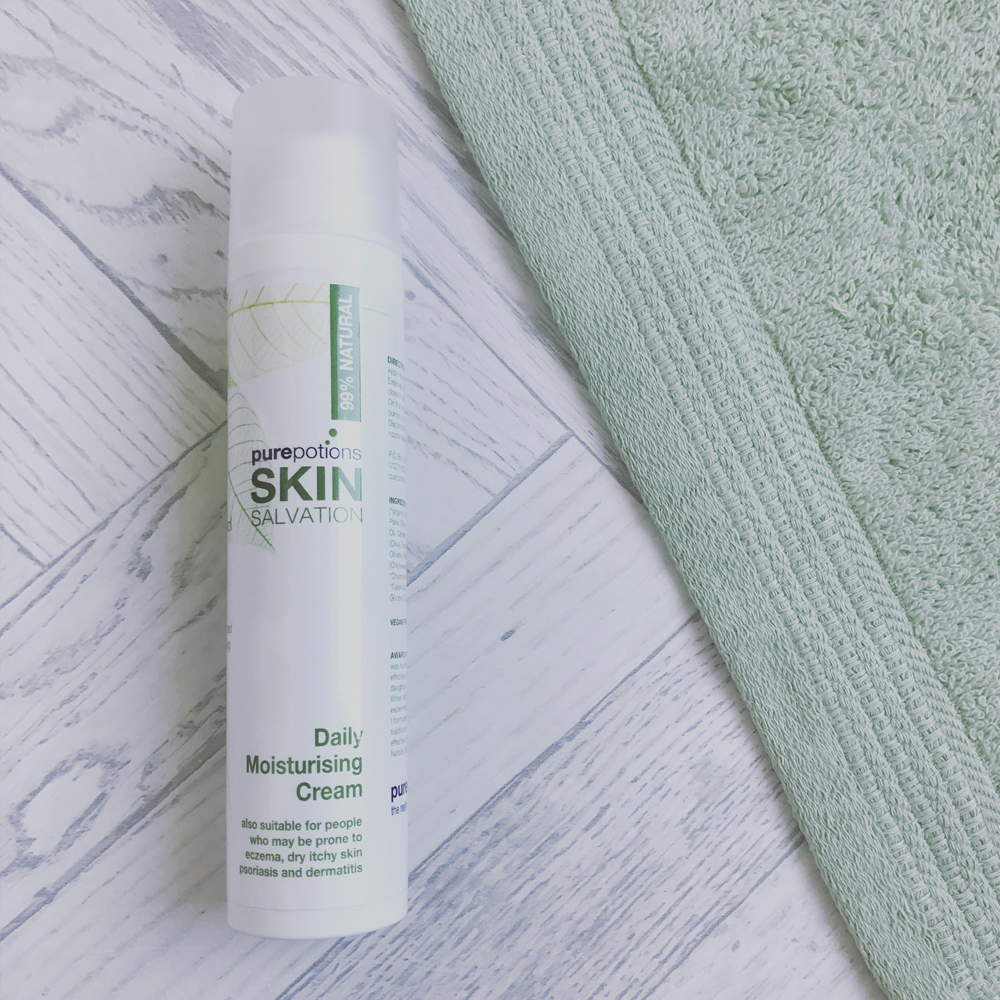 All Purepotions products are vegan (with the exception of beeswax in some formulations which I have no problem with, but check out the ingredients list of each product) and cruelty free, and while care has been taken to use natural ingredients, a patch test is advised before use.