Crafted from smooth leather, and lined in soft canvas, the Knomad by Knomo is so much more than a beautifully designed bag – it's a full organisation system. Built with space for everything you might need, Knomad opens out fully flat, for quick and easy access. Despite it's classic silhouette this pieces has been crafted with the modern man in mind, and even has the option of adding an on-board portable power pack for charging smart devices on the go!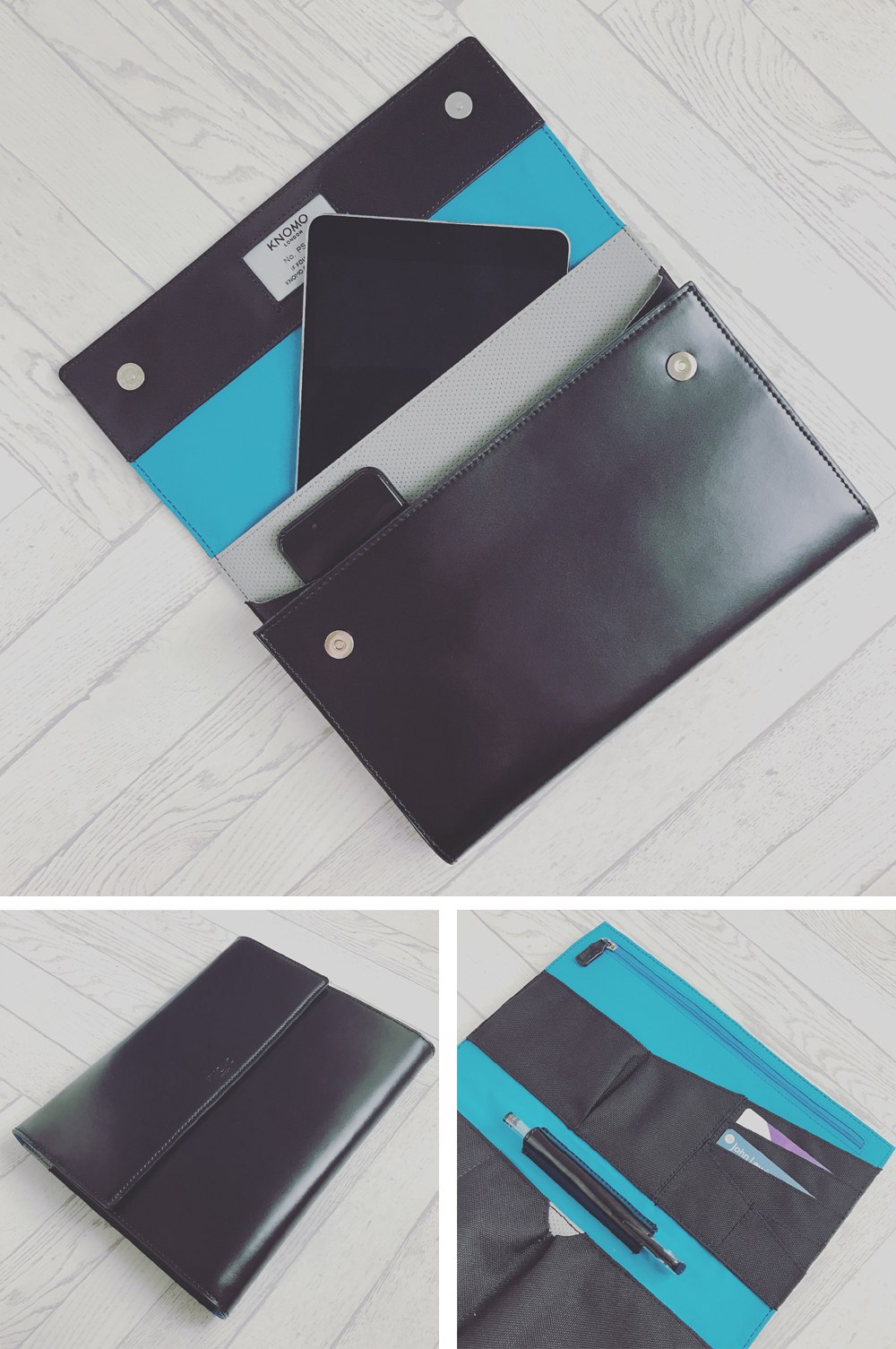 Regular readers will know just how much I've been traveling over the past few months. For me, one of the most stressful parts of life on the road is staying organised – this year, I've already lost my diary, a phone, two wallets, and endless charging accessories. You can only imagine how much of a life-saver the Knomad has been! Not only does everything I carry have it's own compartment or slot, making on-the-spot-inventory a breeze, it also conceals multiple slim-line pouches for the carrying of cash or important documents.
Knomad is available in two sizes – "air" and "surface". I've opted for the smaller "air" which fits any tablet up to 10 inches in size. (For size reference, mine is holding an iPad Air and a iPhone7). Pockets have been lined with microfiber, so they won't scratch or damage your smart devices. To complement your unique style, Knomad is offered in a range of canvas and leathers – I've chose classic black leather which works will with my day-to-day look and only gets better with age as it's stats to developed it's own character though wear and tear.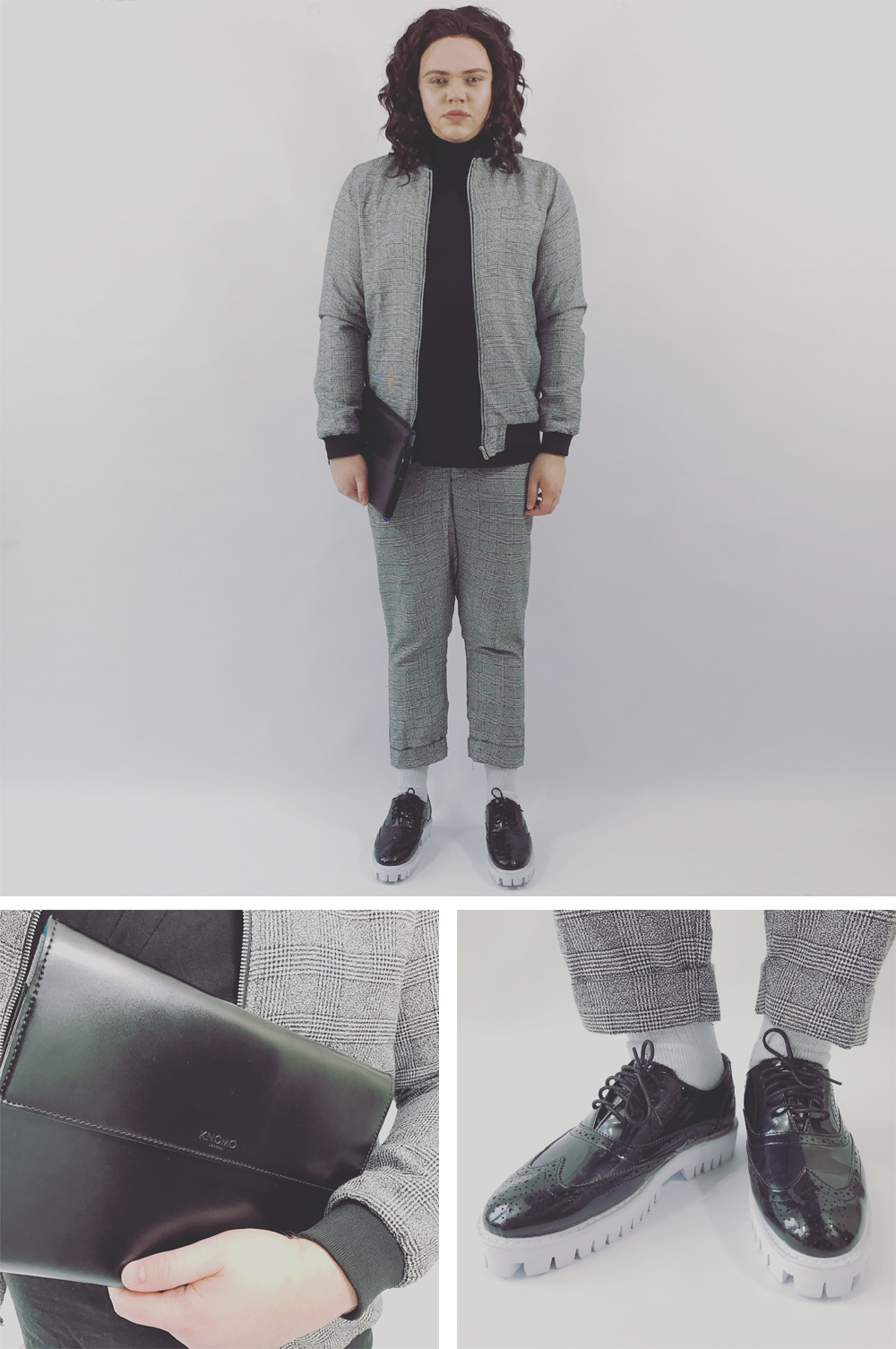 Here I've styled my Knomad as part of a more casual, yet still tailored, monochrome outfit consisting of a smart-tailored, coordinating bomber jacket and cropped pants, simple, black roll neck jumper, and patent platform brogues.