There's no doubt that shaving can become a chore, so who wouldn't want a luxurious Barber Shop quality shave in the comfort of  your own home? Monthly deliveries from The Personal Barber include everything you need to enjoy a classic wet shave – from pre and post shave products to soaps, creams, and blades – allowing you to discover new products each month while putting the fun back into grooming.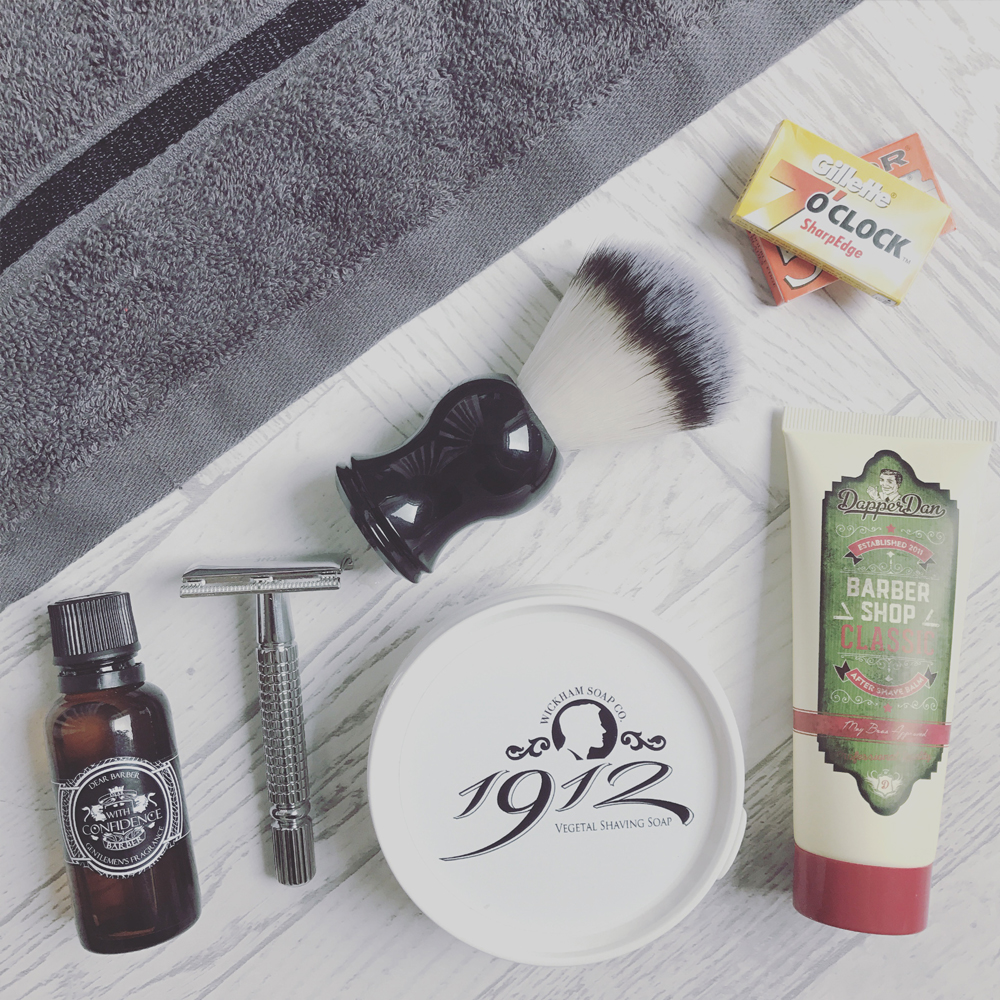 The Shave
Each box contains the classic razor and brush, with The Personal Barber being the first and only subscription box to offer this. We've all become so comfortable with modern blades that many of us have probably never even used a traditional Safety Razor, admittedly it's been a long time since I last gave one a try. Surprisingly one blade provides far less irritation than some multi-blade razors as it's causes less pulling and friction. It can take some time to find the right angle, but it's defiantly worth it. Also included as two packs of blades – Gillette's "sharpest" blade ever and BIC's high performance blade lasting 4-8 uses. To facilitate an effortless glide of the blade, this box also contains Shaving Soap from the small artisanal British brand, the Wickham Soap Co. Formulated with cocoa butter and natural oils it produces a dense lather. Unlike foams and creams, there's very little waste from this product as you can lather us as much as you need straight from the tub using the synthetic Shaving Brush provided. To get that true Barber Shop experience, I've used a pre-shave scrub followed by a hot face towel to soften the hair.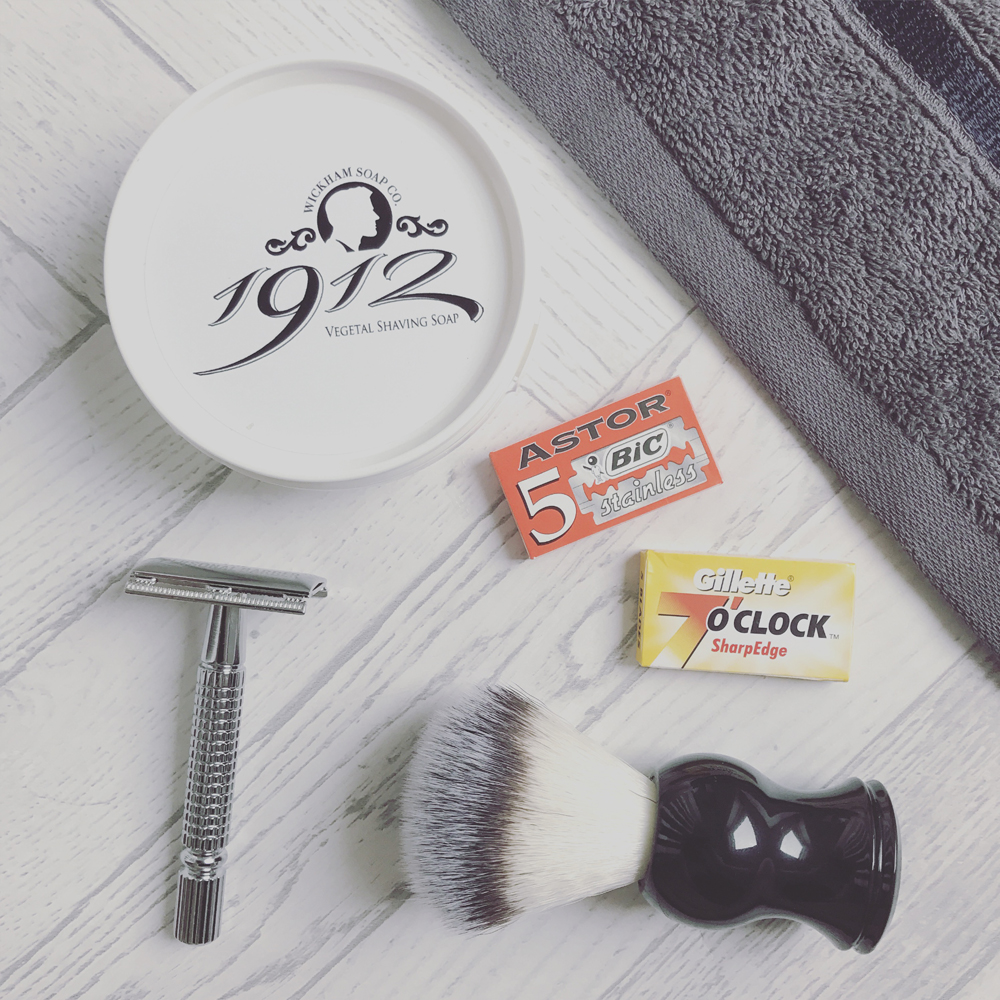 The Post-Shave Care
Each box also contains mystery products that will help you enjoy the best possible shave. This month's box includes Dapper Dan's After Shave Balm, formulated with Aloe Vera to heal and sooth damaged skin, and Eucalyptus to work as an antibacterial while providing an invigorating sensation. No matter how much of a pro you become with shaving, there's always going to be some damage, so it important to us a product that will calm and moisturise the skin.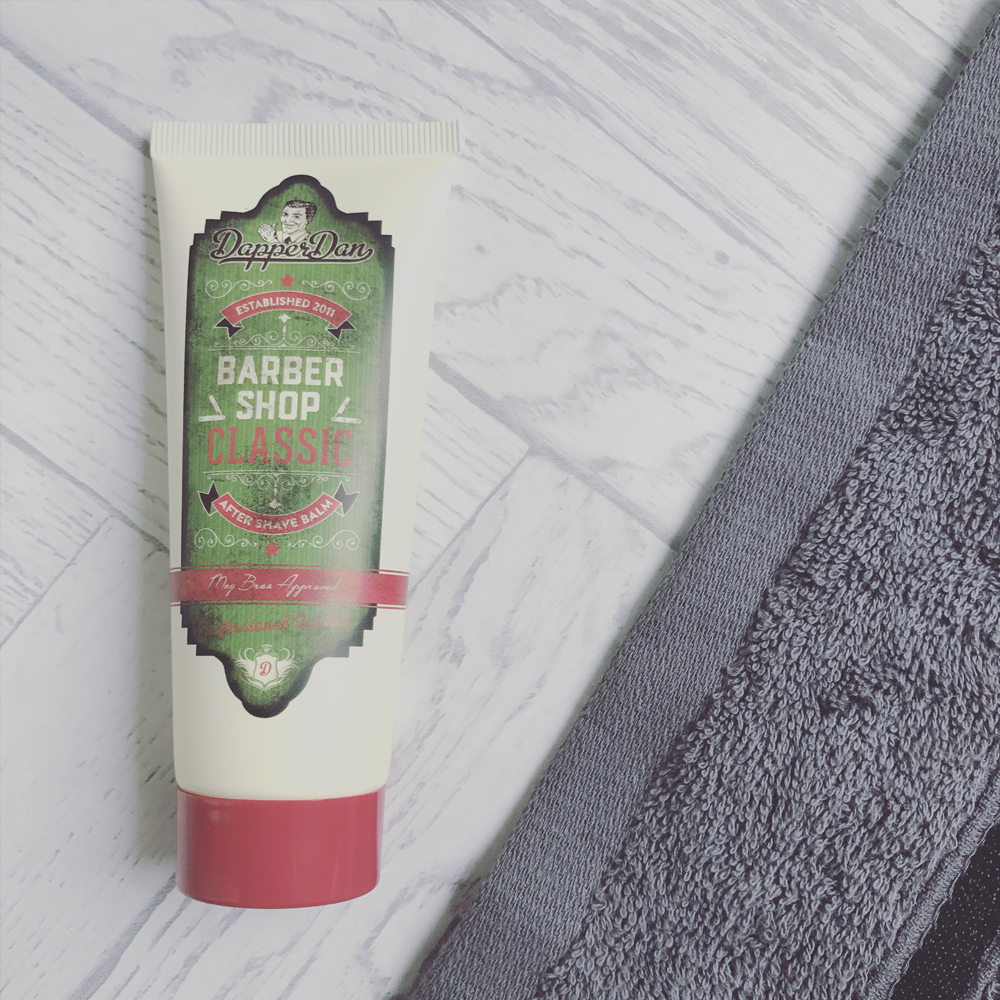 The Fragrance
Also included in this months box is Dear Barber's "With Confidence" EDT fragrance – a masculine scent similar to Jean Paul Gaultier's Le Male, it's not an exact replica, but just to give you an idea of the fresh, modern fragrance that I love. It also comes in a travel friendly size, meaning it can be taken with you to use while out and about, and even in your hand luggage while flying.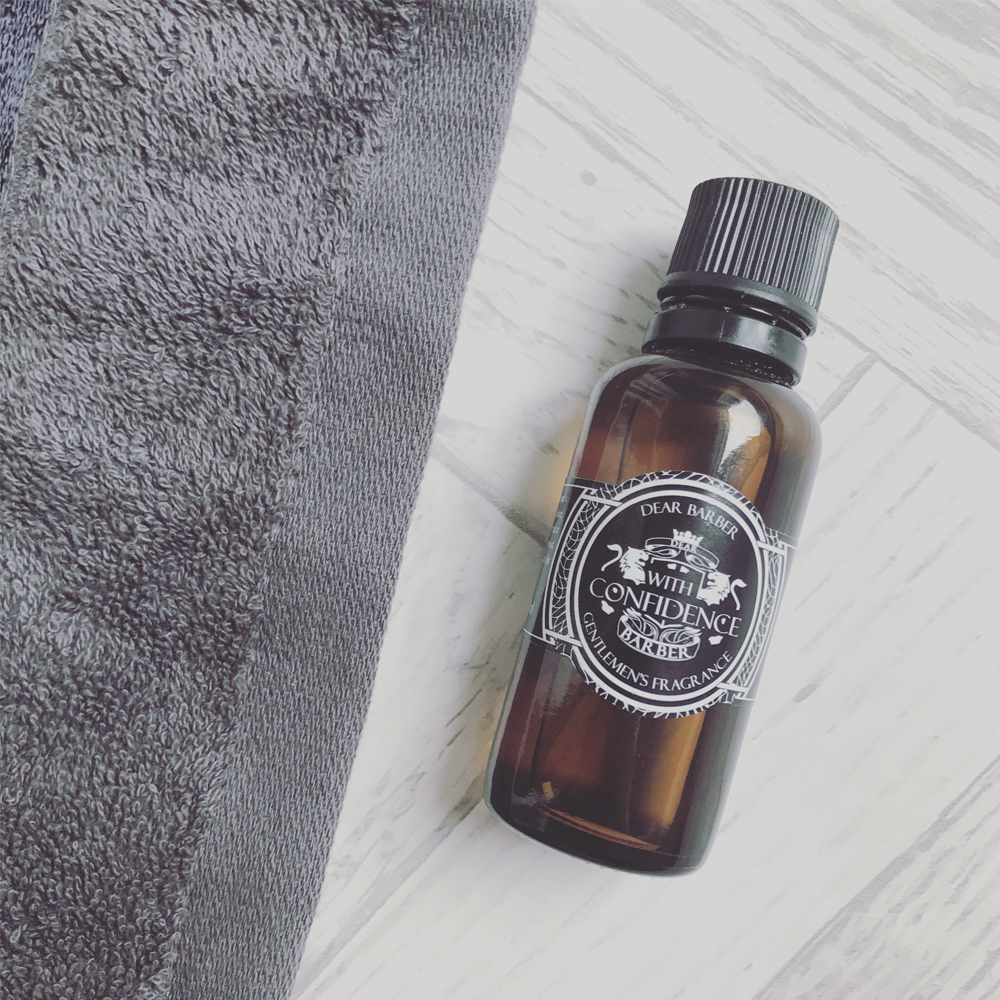 I've really enjoyed the introduction to some new, independent brands, and taking shaving back to a more enjoyable experience through this thoughtfully put together box. Also included are some cards with tips and advice from top barbers on getting the most from these products, so even if you're an experience wet shaver or completely new to the experience you can still learn something.
Sign up now and receive an exclusive 20% discount off your first order with code SAINTJAMES20