Allowing you to enjoy spa-quality treatments at home, The Natural Spa Factory's Immaculate Collection Home Spa Gift Set contains two products to buff the skin, and help relax the mind – a natural body-polishing and detoxing salt scrub, and a high-quality, hand poured soy wax candle made with seasonal fragrance.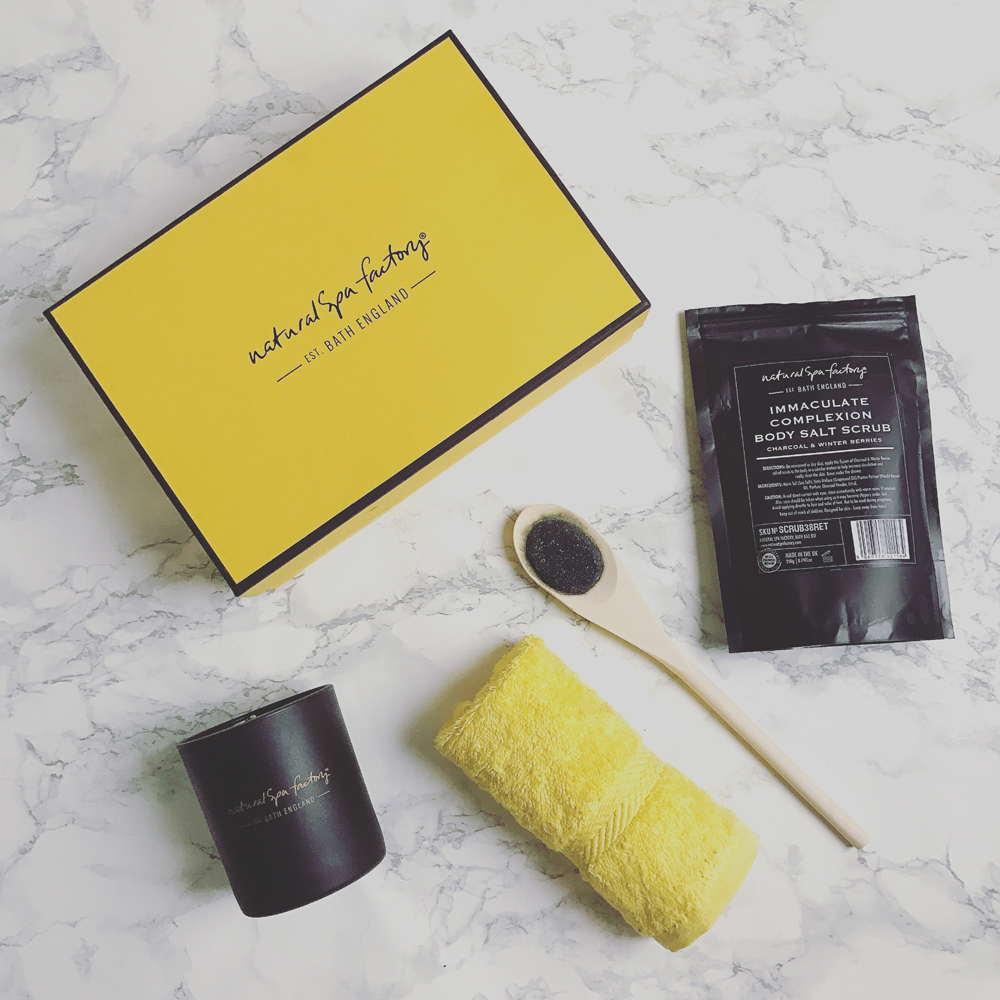 The Immaculate Complexion Body Scrub
Formulated with natural salts and charcoal, Natural Spa Factory's The Immaculate Complexion Body Scrub has been designed to gently buff skin, while drawing out and removing toxins, grime, and dirt, revealing a brilliantly immaculate complexion. Blended with light weight grape seed oil, it gently hydrates the skin without clogging pores. I've been using this as part of my bath time routine – it has the most beautiful gender neutral fragrance which is just too nice to waste as part of a quick shower, I'd much rather unwind and relax with this in a long hot bath! Salt is one of my favourite exfoliators, it's tough enough to scrub away dead skin, without being too harsh, as some plastic micro-beads have scraped and damaged my skin. Salt is also environmentally friendly, it simply dissolves as it gets washed away, so there's no pollutants being relapsed into the water system.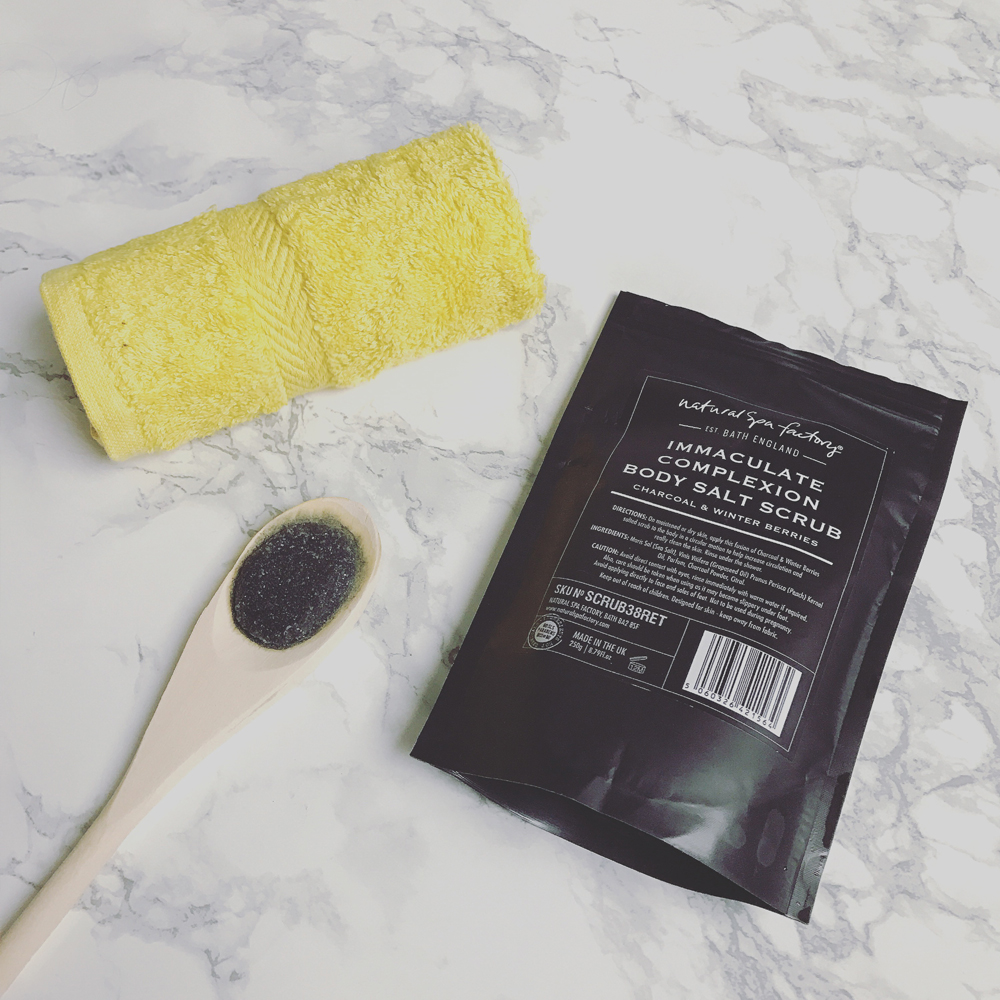 Amber Noir Candle
Hand poured with natural soy wax, Natural Spa Factory's Amber Noir Candle is full of rich seasonal scents. This is bursting with so much fragrance, it fills a room without even lighting it! Burning evenly for around 50 hours, it will last quite some time – I like to let mine burn for an hour or so in the evening as it's such a relaxing, warm fragrance to unwind with.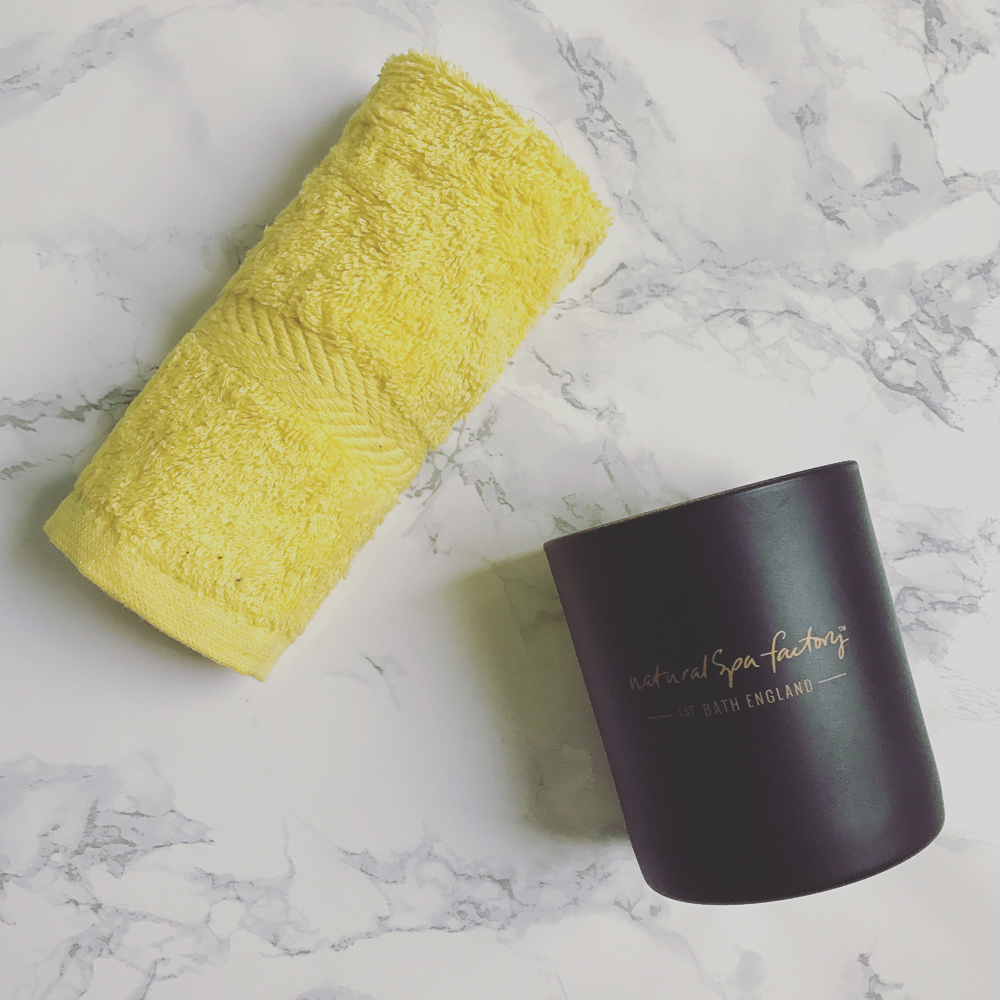 The Immaculate Collection Home Spa Gift Set comes beautifully boxed, just in time for gift-giving season, and is available with a choice of scrubs – either The Immaculate Complexion or The Salt Of The Earth.