Take the hassle out of shaving with Cornerstone's personalised shave plans delivered straight to your door in a handy letter-boxed-size package.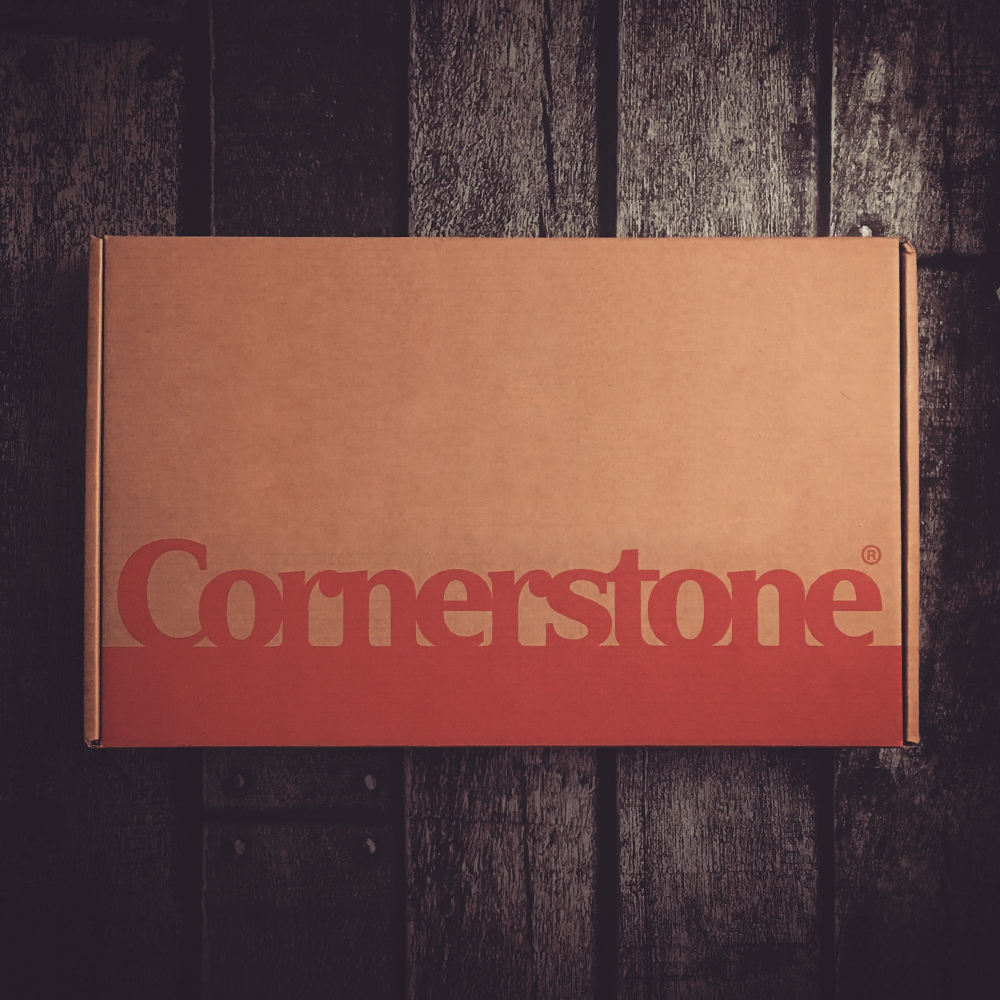 Returning to the essentials of thoughtful design and quality ingredients, Cornerstone provided a tailor made box for those seeking a cool, comfortable, and less complicated shave.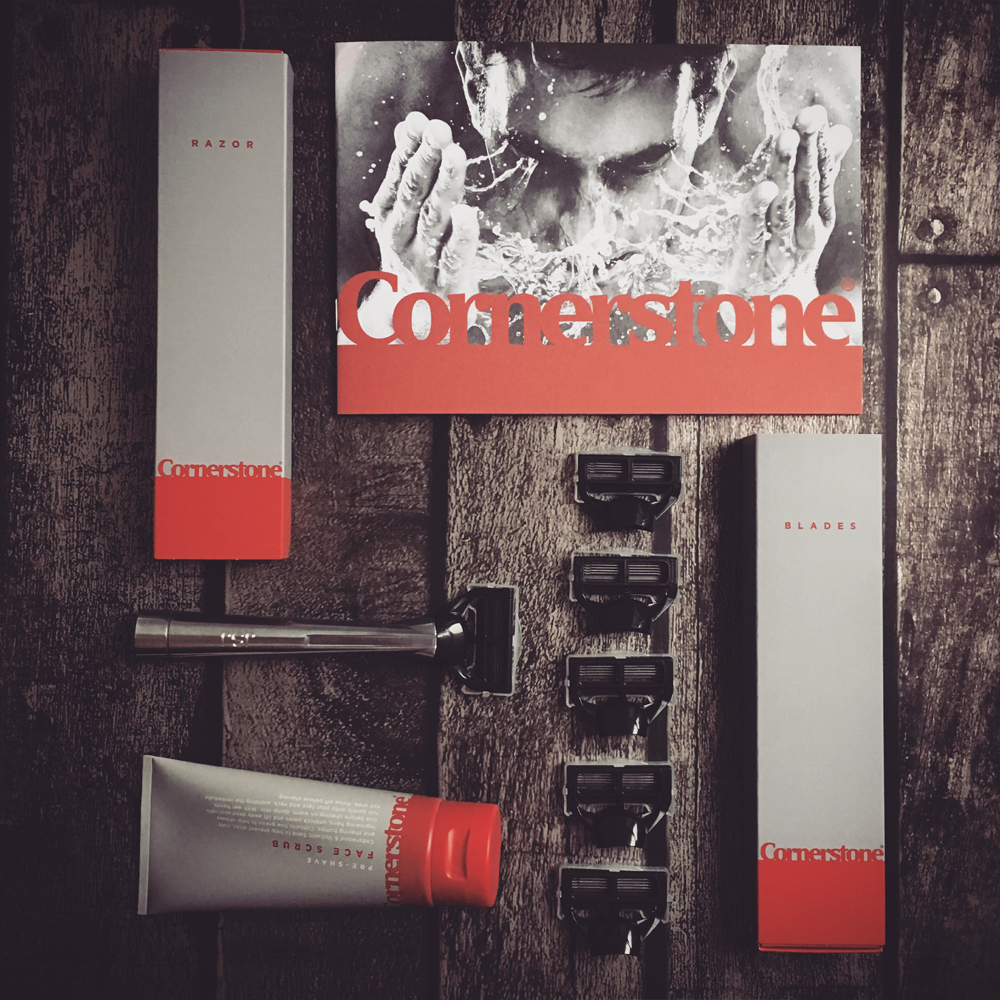 From a choice of blades, scrub, gel, and balm, you can  easily select exactly what you need and how often you need it delivered – just to make the package even more unique, you can selected free custom engraving of your blade handle.
As I already have a supply of shaving gels and oils, I opted to customise my package with Cornerstone's charcoal Face Scrub – used before shaving it helps prevent nicks, cuts and shaving bumps, whilst the exfoliating grains help release ingrowing hairs, reduce shaving spots, unblock pores and lift dead skin cells. I've been using this every day, even when not shaving, as it's great for buffing skin to perfection.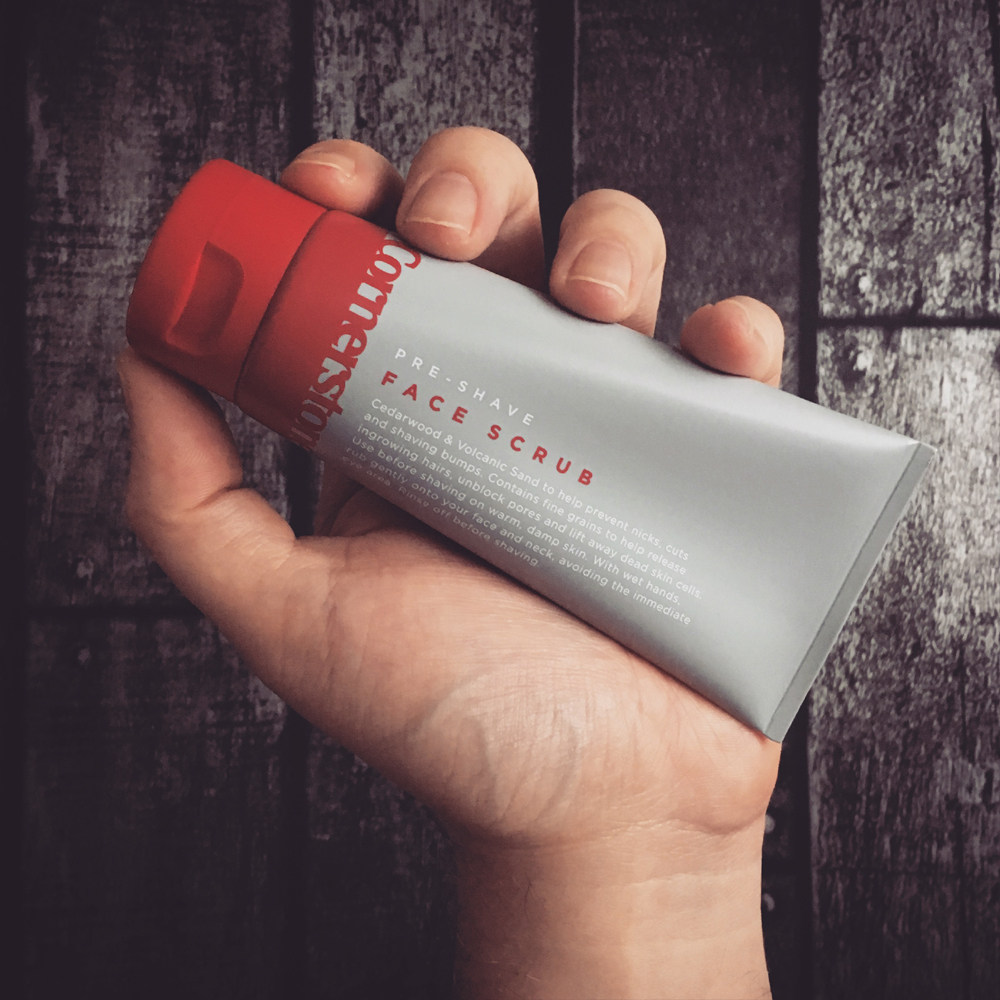 Included are 6 heads, each with 5 super-sharp blades designed to cut close with reduced skin irritation thanks to a Vitamin E & Aloe Vera strip.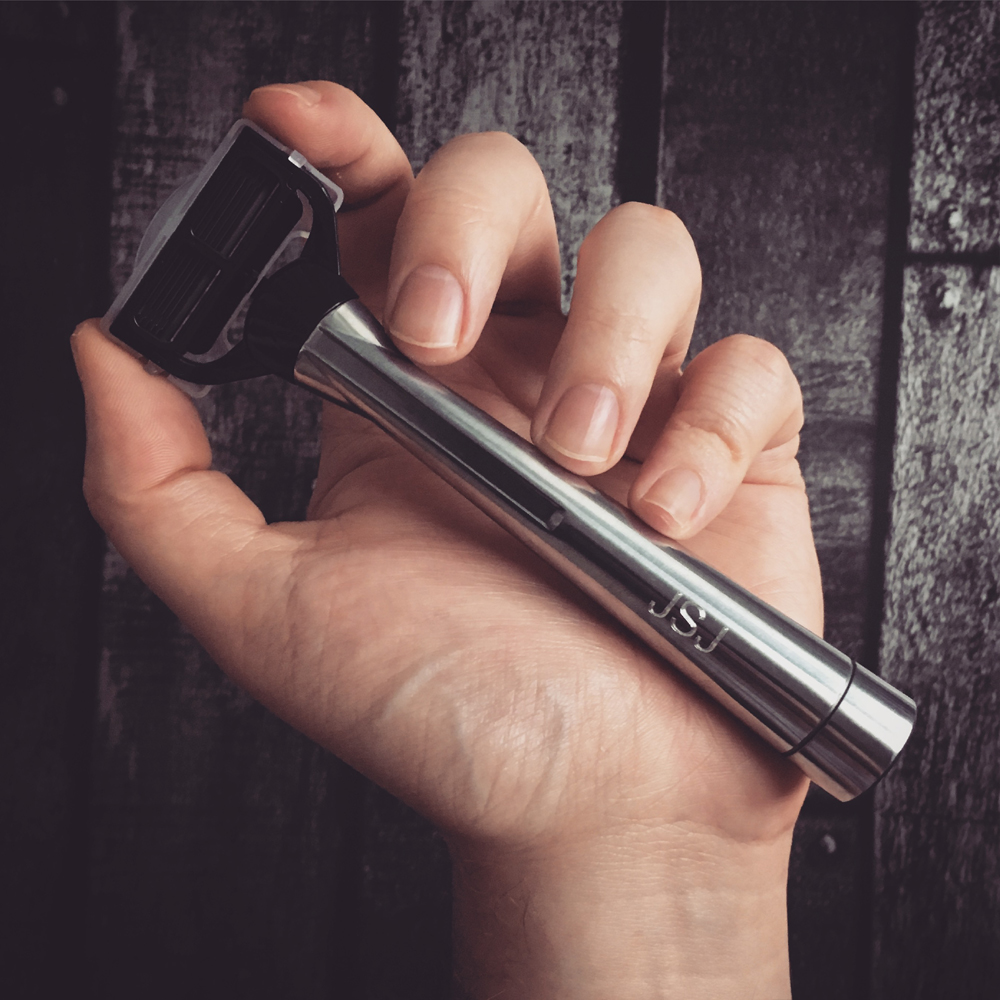 Sign up using this link for £10 off your first box!