If, like me, you've been trying to improve your fitness this New Year, you may have experienced foot pain, especially from high-impact cardio training. Thanks to the new technology used in Enertor's shoe insoles, you can say #goodbye' to foot pain!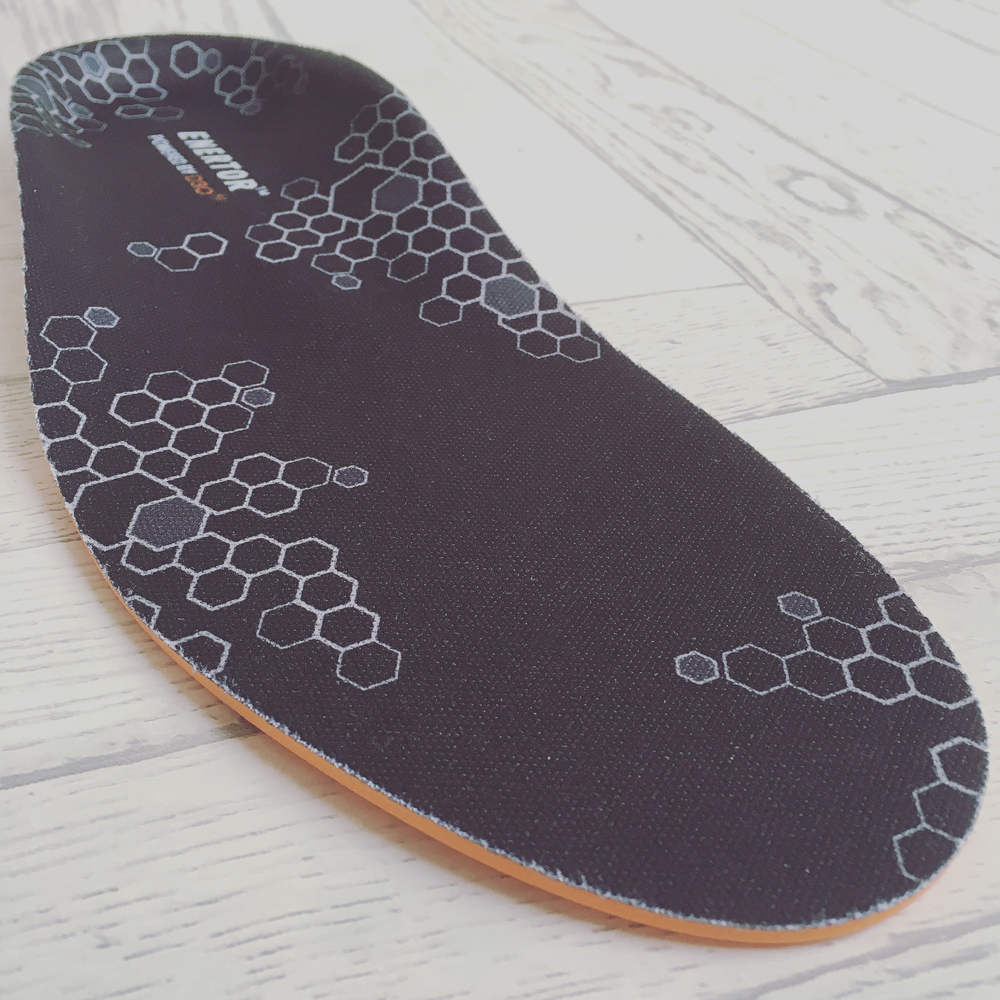 As much as we've been conditioned to believe "no pain, no gain," it's important to understand the difference between the feeling of a good workout and pains that can lead to more serious injuries. As well as foot pain, the majority of knee, hip, and back pains are caused in the feet – whether you're wearing the wrong shoes or not performing workouts in the correct way. Thankfully Enertor's new and patented D3O technology provides enhanced shock absorption to reduce the pain caused during workouts.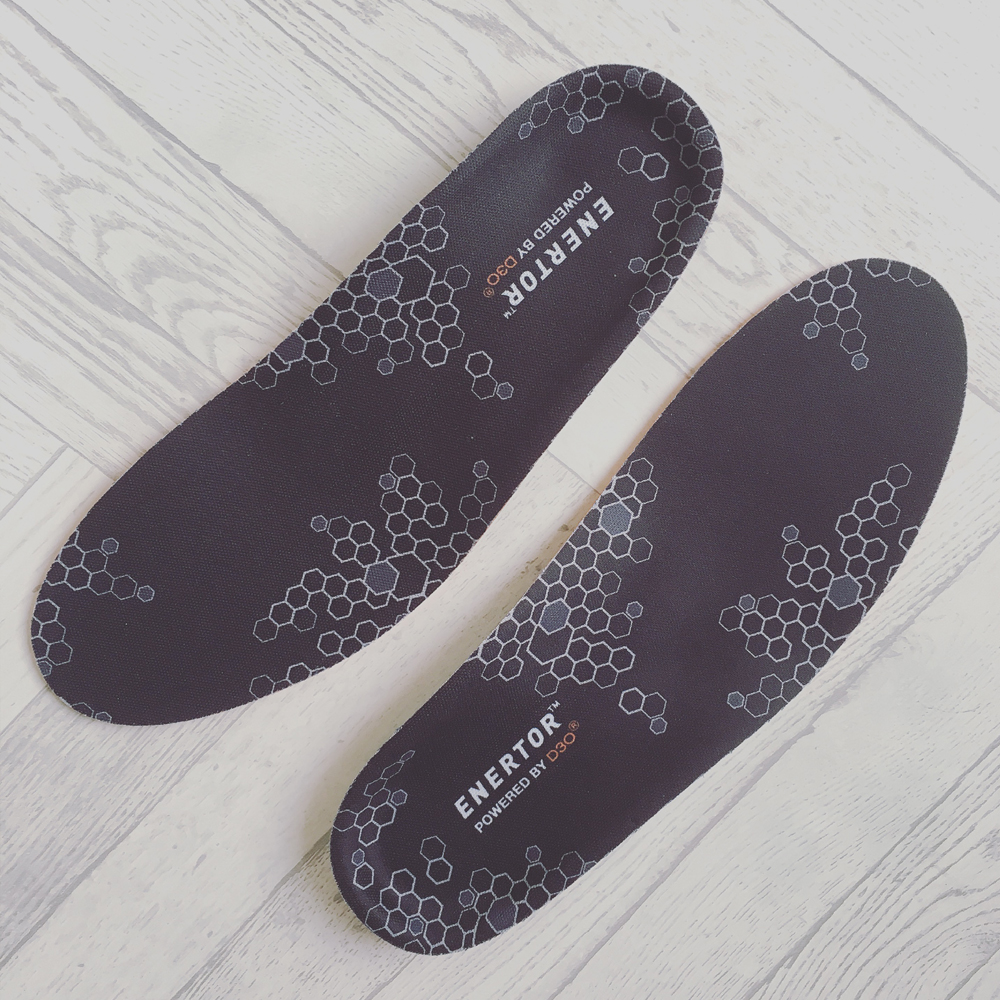 Enertor's smart material cushions the foot when moved slowly, but on impact locks together to absorb and disperse energy, before instantly returning to its flexible state. It's available in a super-slim insole that's half as thick as the standard memory foam insole I usually wear. Over the past 2 months, I've put these to the test, wearing them in my gym shoes, and can honestly say there's been no foot pain! In fact, I've enjoyed working out without pain so much that I've now doubled the time spent running and looking forward to pushing myself even further!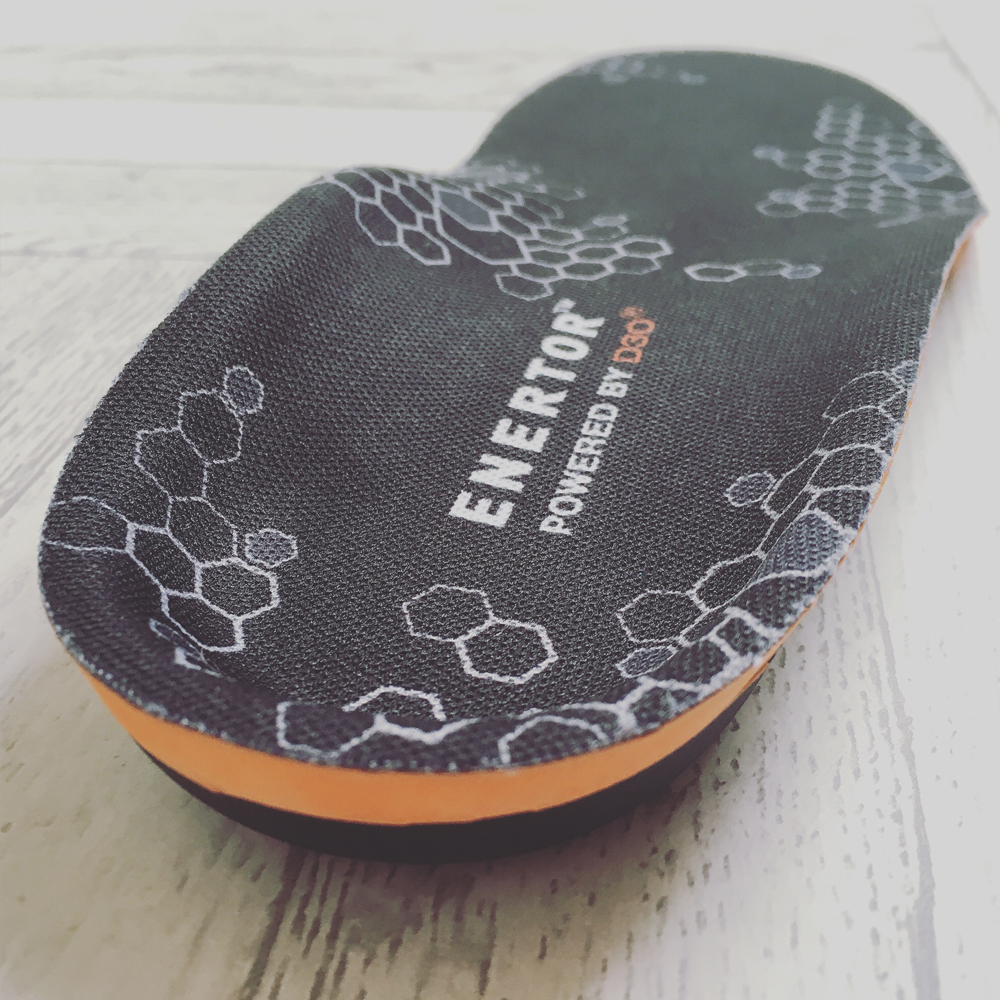 So impressed, I've also grabbed myself a pair to wear in my shoes during London Fashion Week Men's. Usually, a week of being on my feet for around 18 hours a day causes a lot of a pain! This season, there was no pain, so no excuse to grab a cab, I instead opted to walk from venue to venue!
www.enertor.com