Designed to keep your facial hair looking it's best, Brisk's Beard Range is actually much more multipurpose than you'd first think. While their range of products cleanse and condition those sporting beards, they can also be used to ensure a clean shave with less irritation.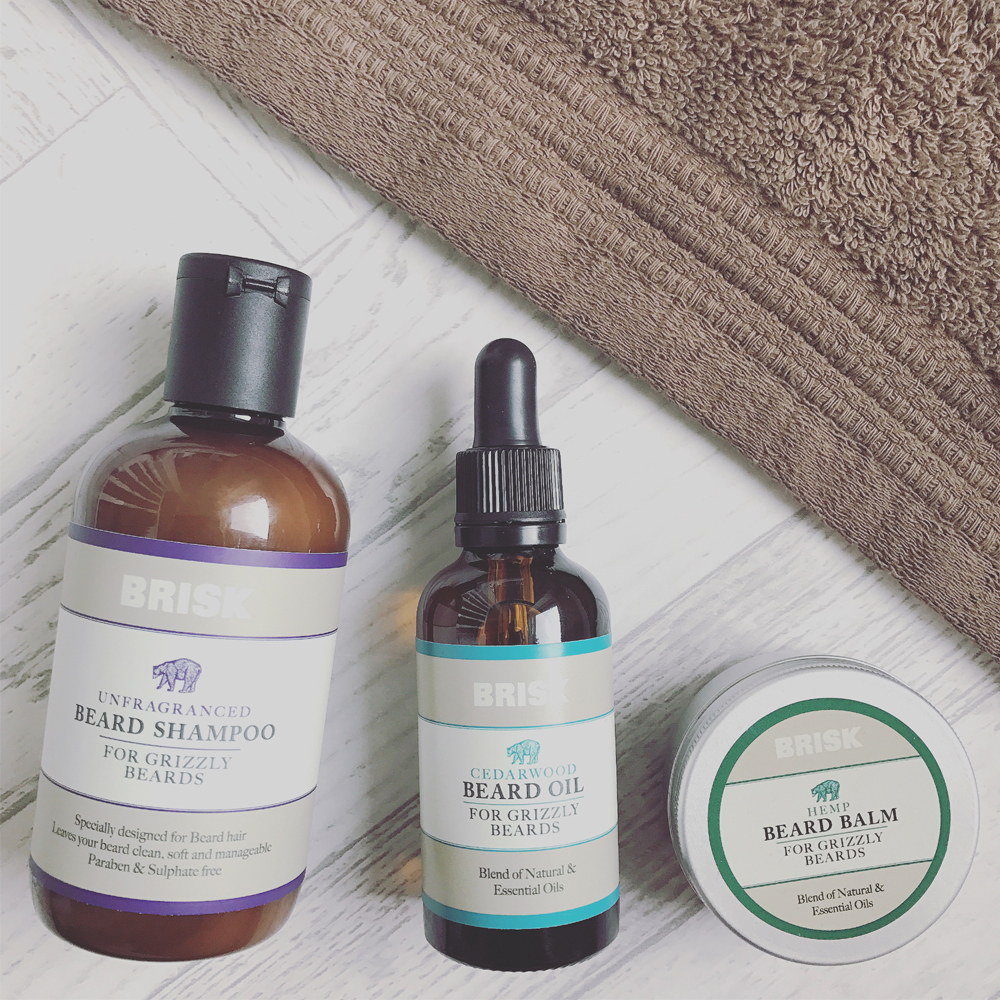 Beard Shampoo
Designed to cleanse and refresh the beard hair, Brisk's Beard Shampoo is completely unscented, meaning it won't interfere with your favourite fragrance. Facial hair is different from the hair on our heads; it's a lot fattier. Washing away this build up of fat an oils not only keep your facial hair looking fresh, but also allows other products to do a better job, as they can better soak into the hair follicles. As I shave regularly, I like to use this pre-shave to remove excess oils from the skin and hair, allowing my shaving cream to often the hairs, rather than just sit on the surface. And as this is unscented it's ideal for my sensitive skin.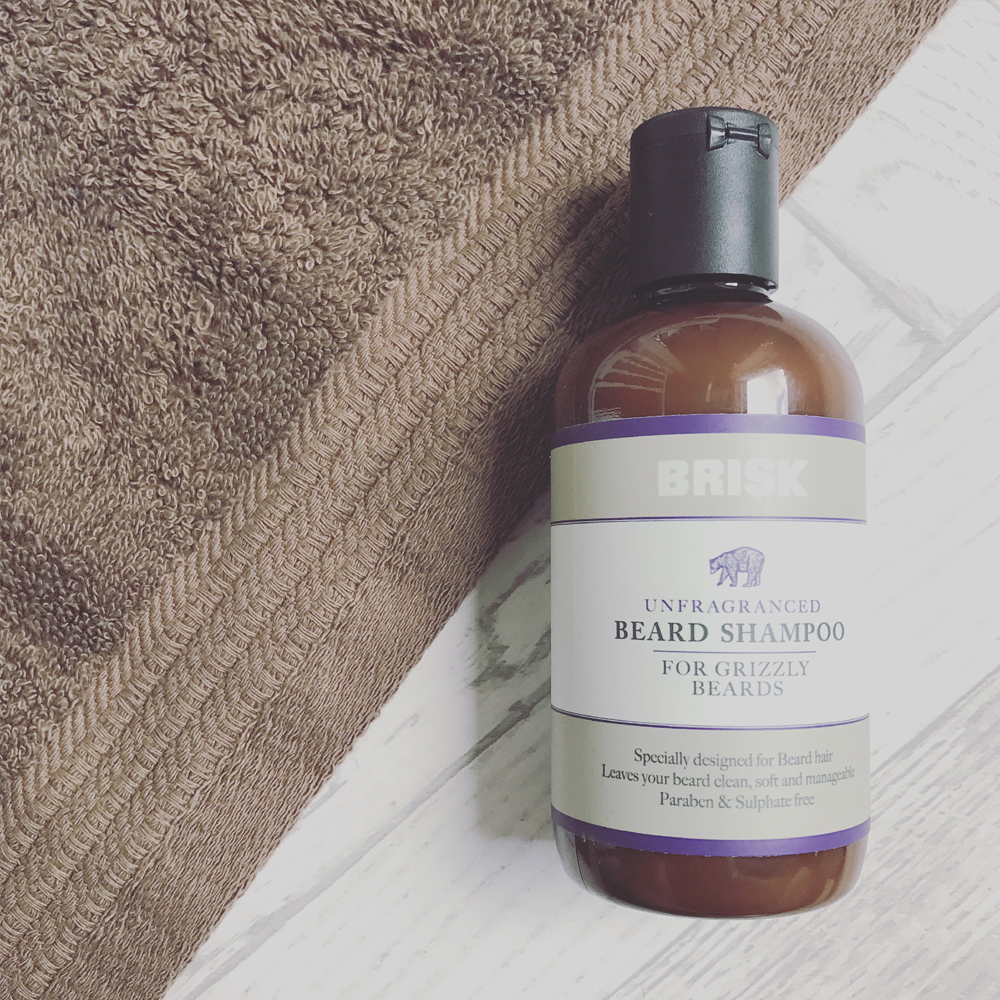 Cedarwood Beard Oil
While Brisk's Cedarwood Beard Oil is designed to condition facial hair, it doesn't mean those of us who're clean shaven can't use it either. I like to apply this to stubble before bed. This allows it to soak into the hairs over night, meaning their softer to shave the following morning, causing less irritation. I've also applied a very small amount of this throughout the ends of the hair on my head. As it's an all natural blend of oils, it can petty much be used to moisturise any part of the body! As it's fragranced with only essential oils, it's still suitable or sensitive skin, but also available fragranced too.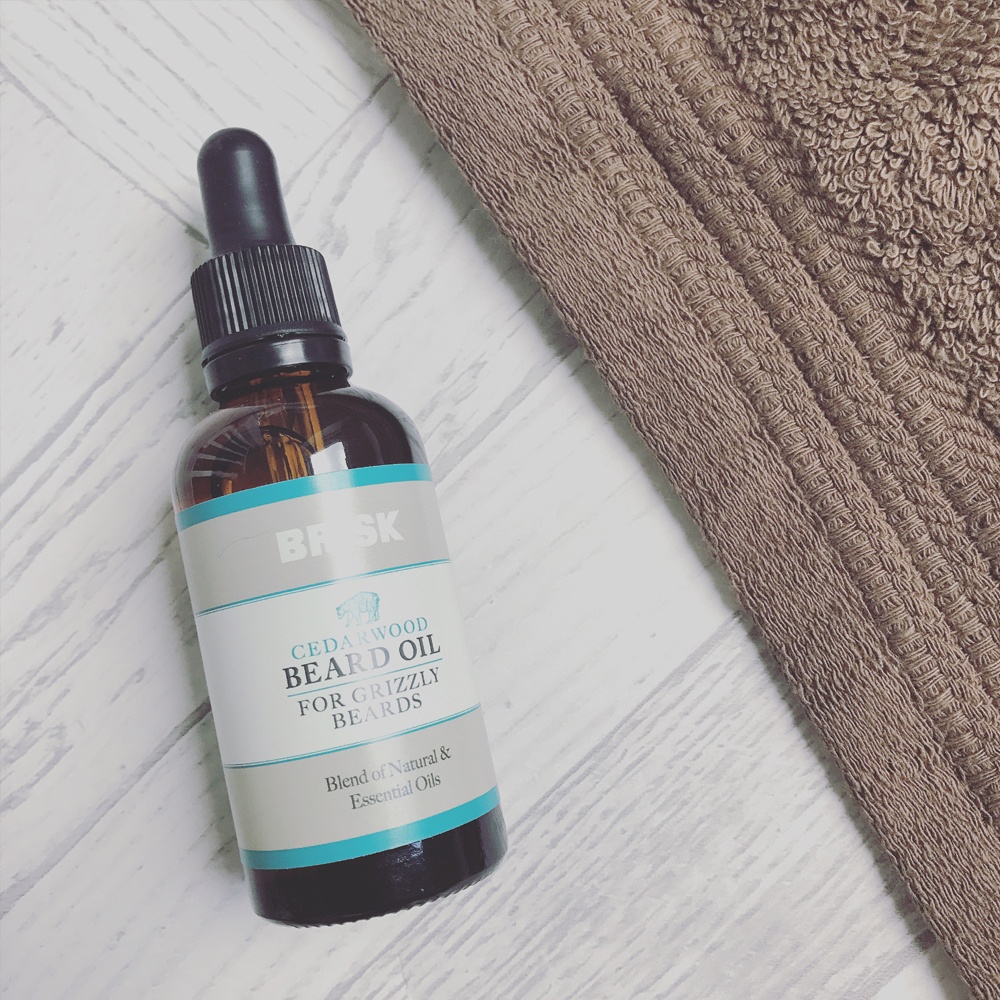 Beard Balm
Much like the oil, Brisk's Beard Balm has been formulated with natural ingredients to condition facial hair. I also like to use this as an overnight treatment to soften stubble ready to shave the next morning. A blend of Hemp, Argan Oil and Jojoba Oil not only keeps facial hair looking it's best, it also helps to heal the skin if you are shaving regularly.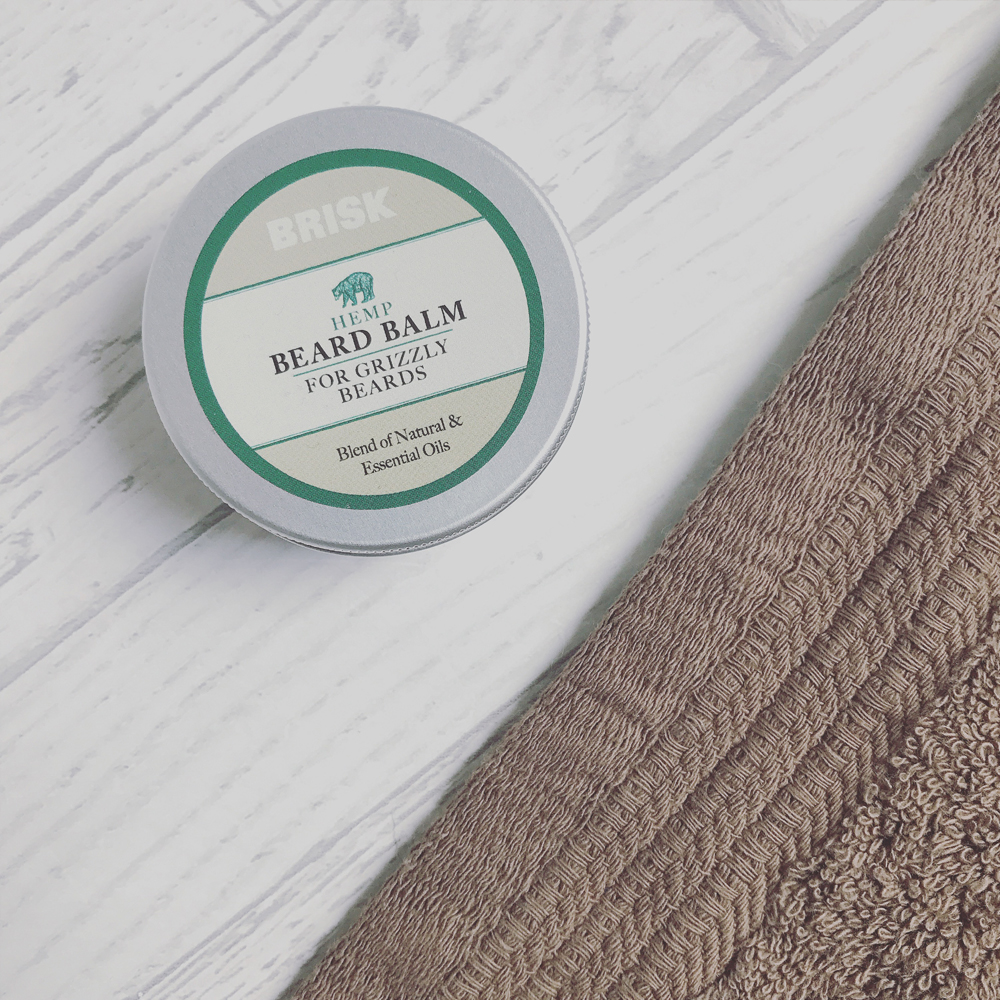 Get 3 for 2 on all Brisk products at Boots.