For the past two months I've ben using GoldCrush's unique blend of vitamins and minerals, to help support my hair growth and health. You might want to catch up on my first post here before reading how I've got on with them.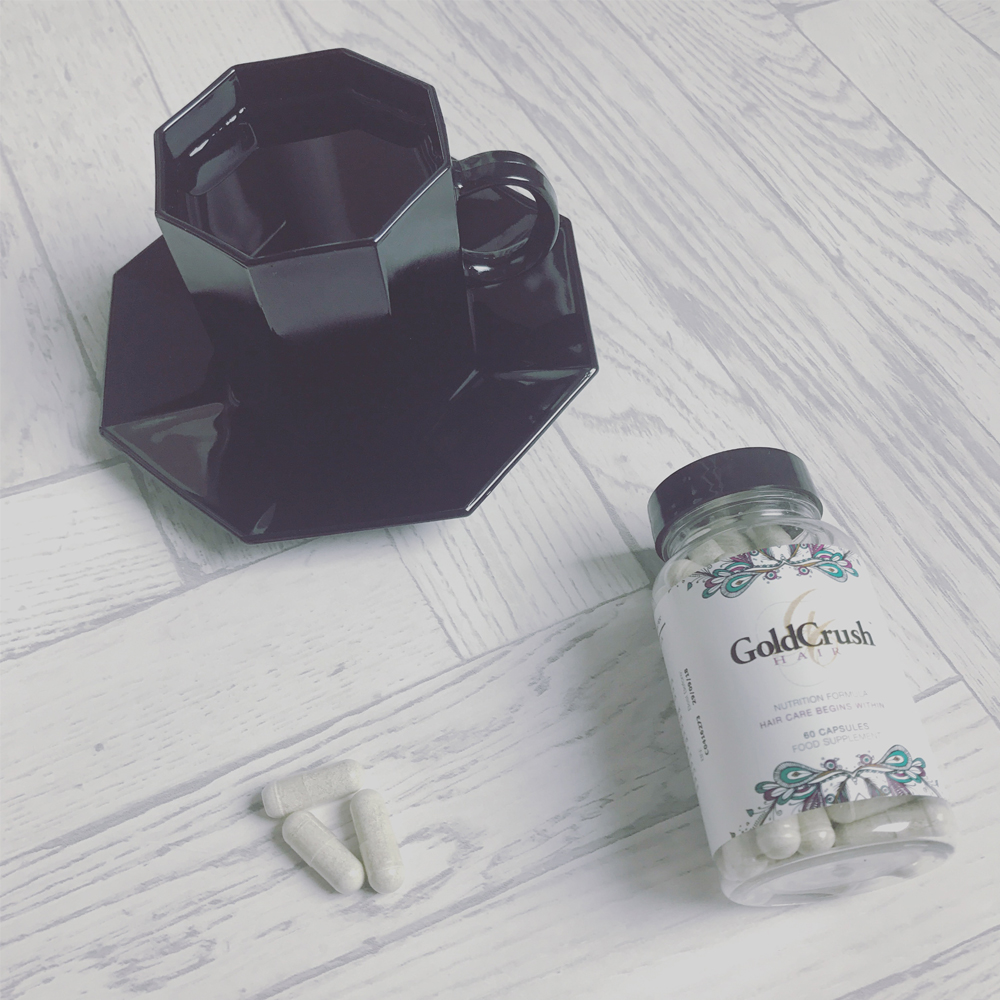 Regular readers will know that I really believe we are what we eat, so it makes sense to support our beauty regime from the inside. I've taken two capsules a day with breakfast to help boost the level of nutrients in my body, in turn this helps not only heathy hair growth, but also stronger nails, and glowing skin! Since GoldCrush contains no fillers or bulking agents, you can be sure you're providing your body with just the good stuff. Each bottle of GoldCrush also comes with a handy "to-do" style chart, allowing you to tick off your daily intake, meaning you'll never forget to take your dose!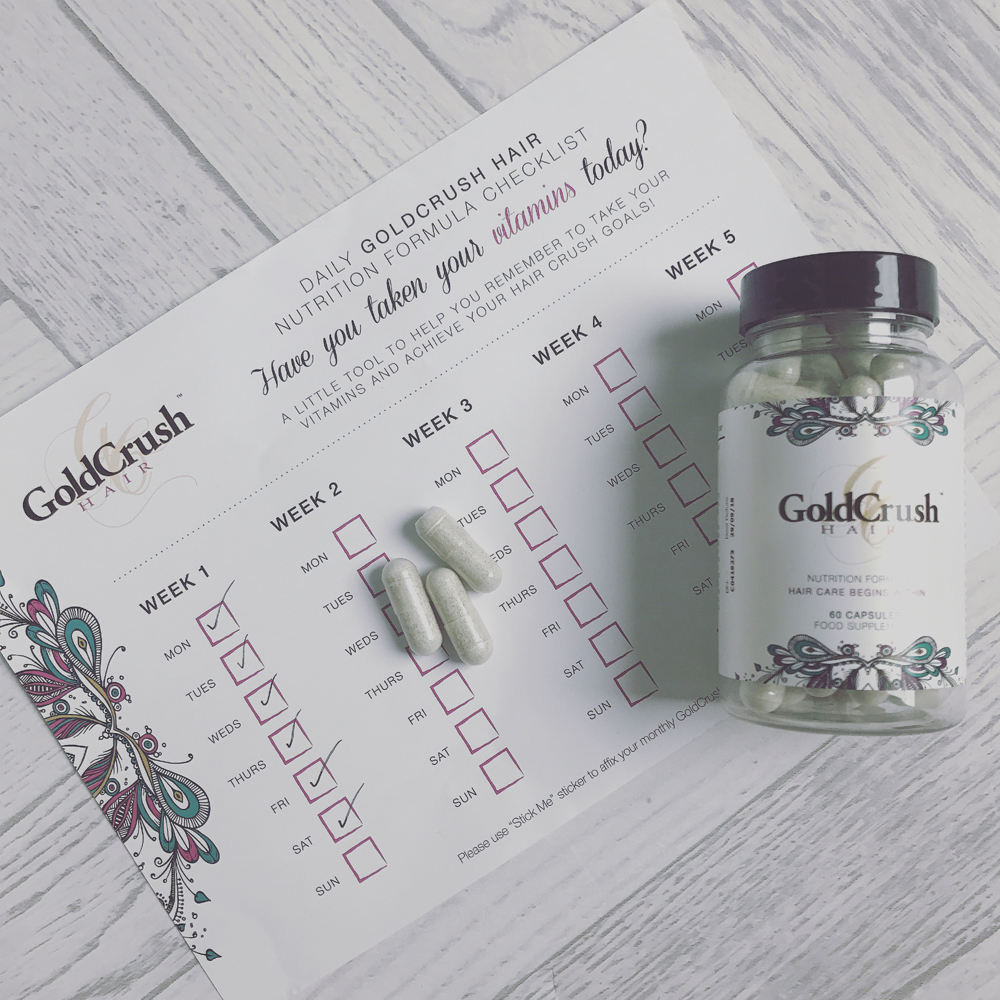 Since most treatments we use topically on the hair only coat the outer lengths rather than penetrate deep enough to truly be effective, we do need to support hair growth from the inside out. GoldCrush is packed with vitamins and nutrients to keep hair follicles healthy.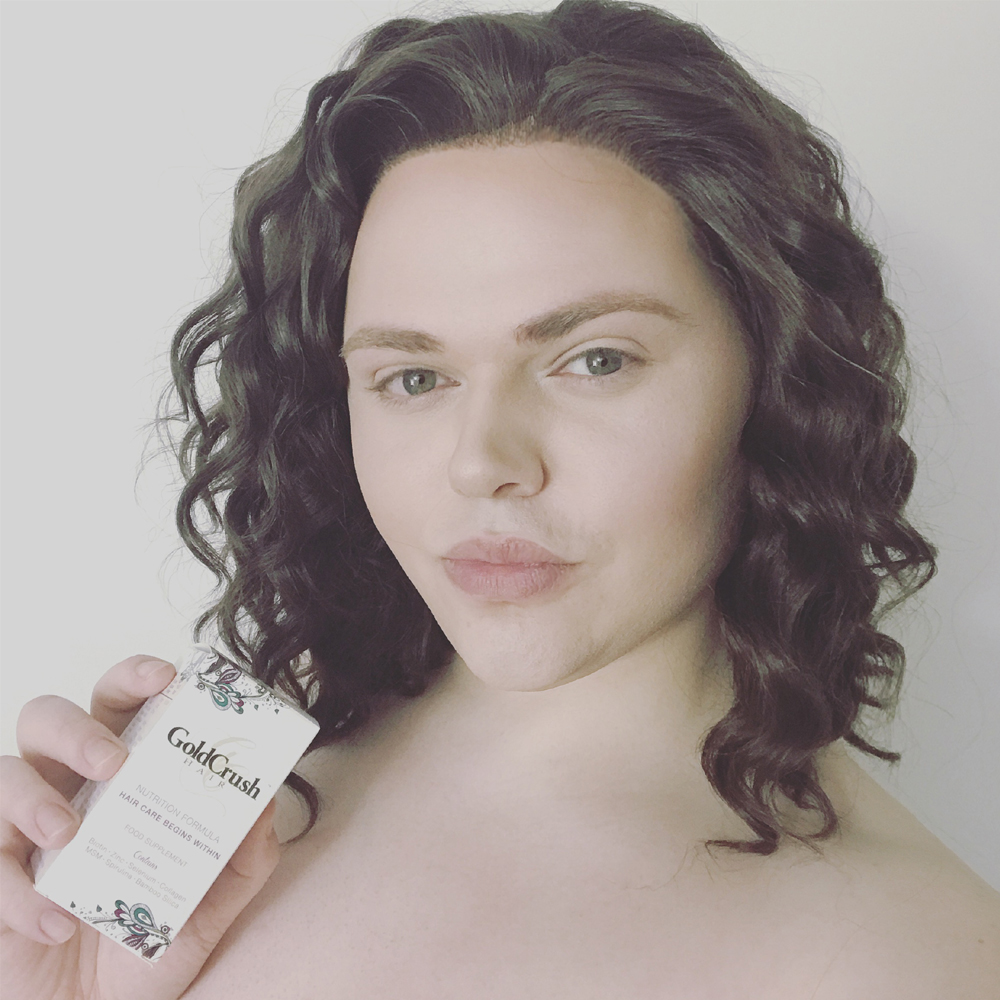 In just two months I've seen an astonishing amount of growth from my hair, but also experienced stronger nails and glowing skin – despite being a supplement for healthy hair, GoldCrush is a pretty versatile product!
To receive an exclusive 15% off your first order use code JOSH15
*This is a collaborative post with GoldCrush Hair. This product has been provided for the purpose of a review.