L'oreal have combined the power of three pure clays, Kaolin, Montmorillonite, and Ghassoul, into a range of cleansers and masks. Three different products each harness the power of unique, natural ingredients, allowing you to create the ultimate bespoke skincare routine. Used individually, the L'oreal Pure Clay Collection can provide a three-step spa-like treatment in the comfort of your own home, or, like me, you can multi-mask your way to purer, cleaner, brighter skin in a matter of minutes.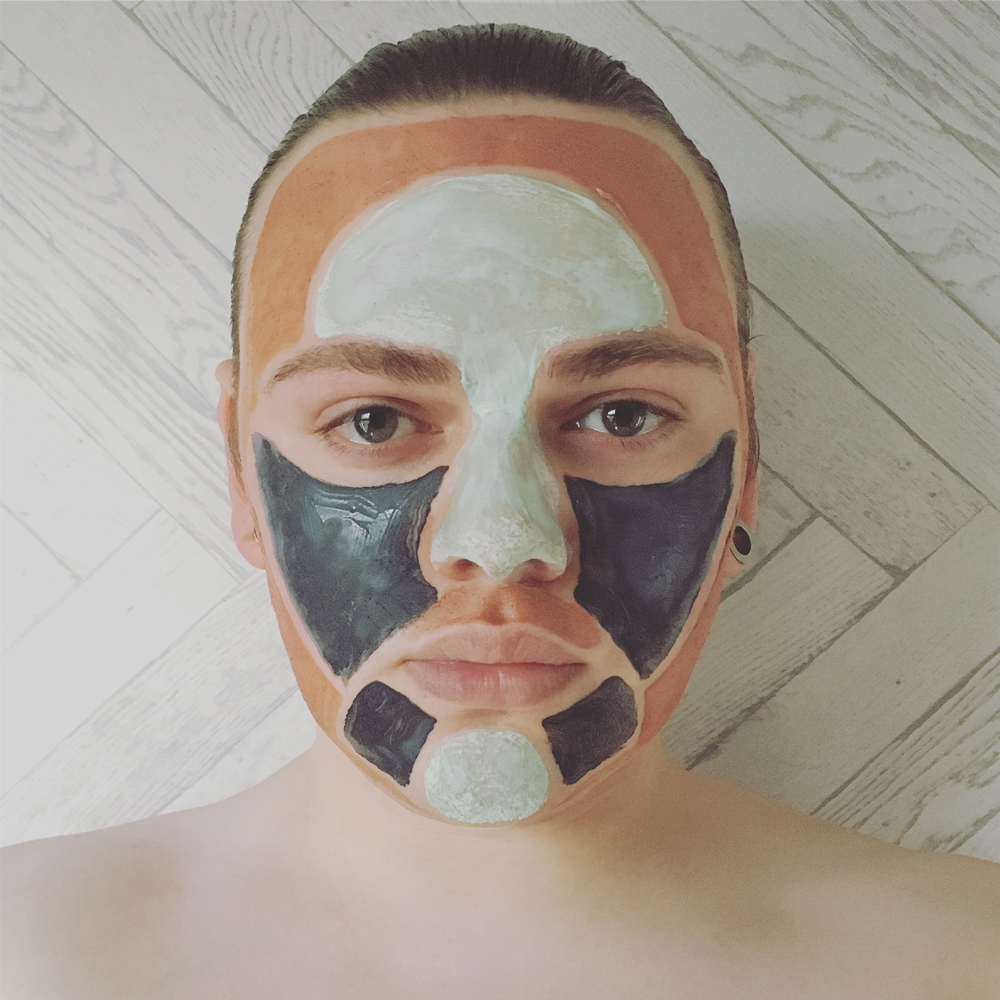 Purity Clay Mask & Cleanser
Made with Eucalyptus, L'oreal's Purity collection works deep into the pores to purify and mattify oily, shiny skin. The soap free gel wash gently foams to remove excess oil an help combat shine, while the clay mask purifies deep into the pores, without drying skin out. I like to use this across the t-zone to eliminate blackheads and reduce oiliness.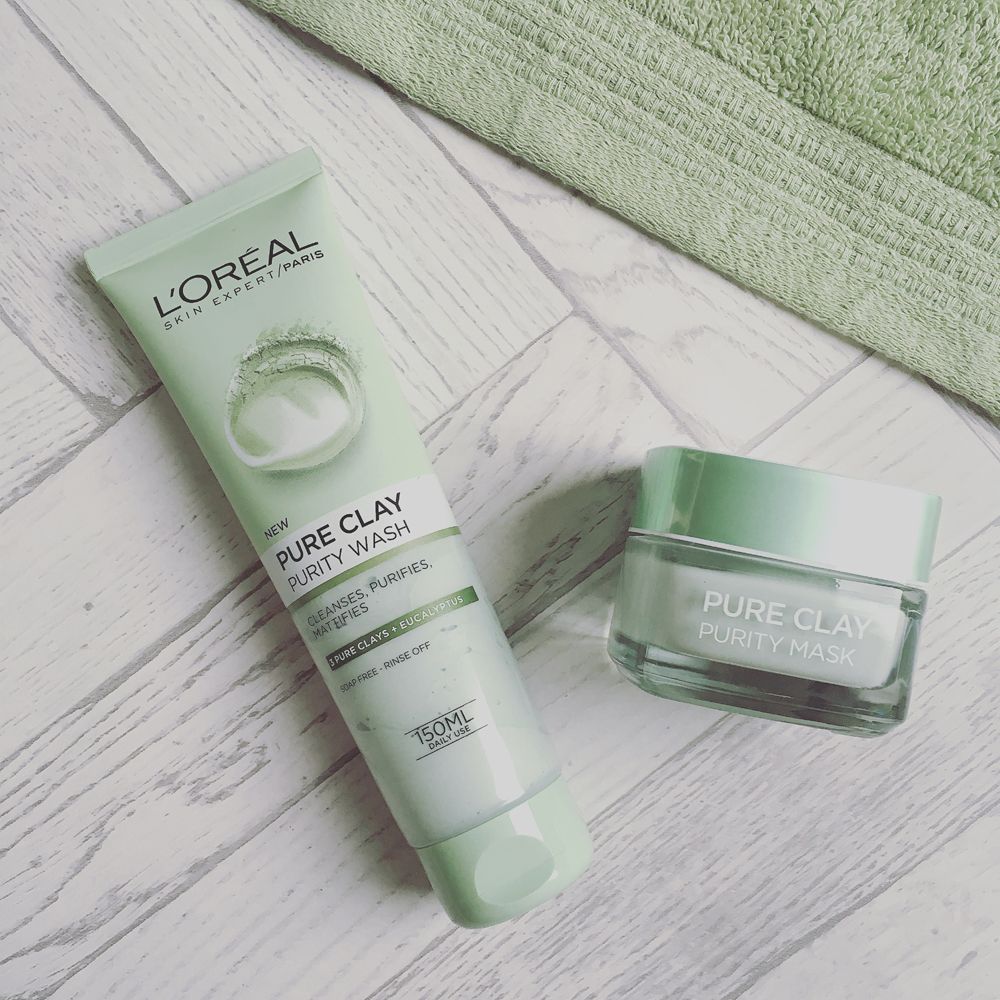 Glow Clay Mask & Cleanser
Formulated with skin-brightening Red Algae, L'oreal's Glow collection gently exfoliates the skin leaving it illuminated. Micro beads in the gentle, foaming cleanser buff away dead skin cells, while the finely milled apricot seeds in the mask gently exfoliate dull, uneven skin to reveal your natural glow, leaving skin brighter and smoother. I use this on the outer areas of my face where I'm more prone to dry, dull skin.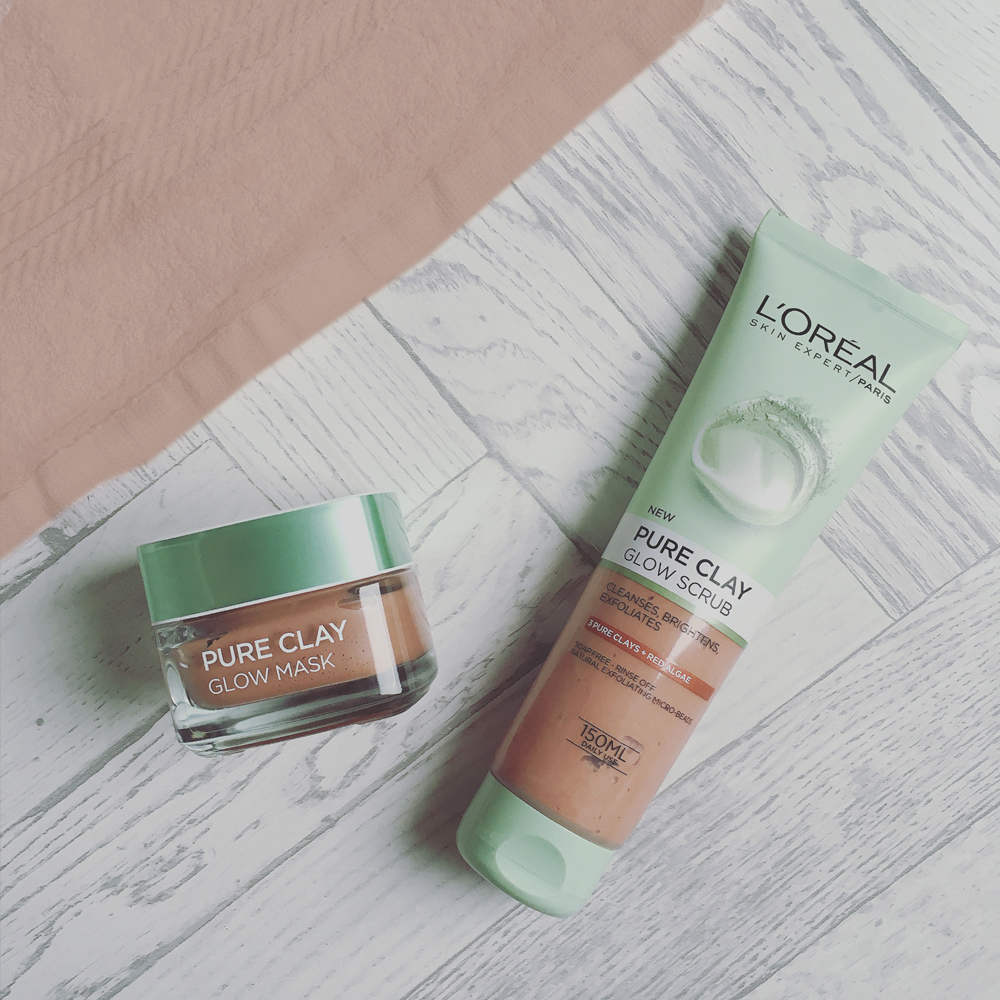 Detox Clay Mask & Cleanser
Harnessing the power of charcoal, L'oreal's Detox collection acts like a magnet to draw out impurities and clarify skin. The non-drying gel wash detoxifies the skin's surface by capturing impurities, including excess oil and make-up residue, making it a great all-over cleanser.  The mask works on both the skins surface and deep down into pores, detoxifying blemish prone complexions  – I use this on areas on my face where I'm more prone to breakouts.