Over the past year charcoal has become on of beauty's biggest buzzwords. As you're slowly becoming more aware of it's health benefits, more and more uses are hitting the market – one of them being Procoal's Activated Charcoal Powder.
Unlike traditional toothpaste which relies on unnecessary chemicals, additives, and preservatives, this is a natural and vegan alternative. Made from 100% natural activated charcoal it gently buffs away stains and discolouration from the teeth's surface, revealing a significantly whiter and brighter smile. Like oil pulling, it also absorbs toxins and bacteria from your mouth leaving you with a clean feeling.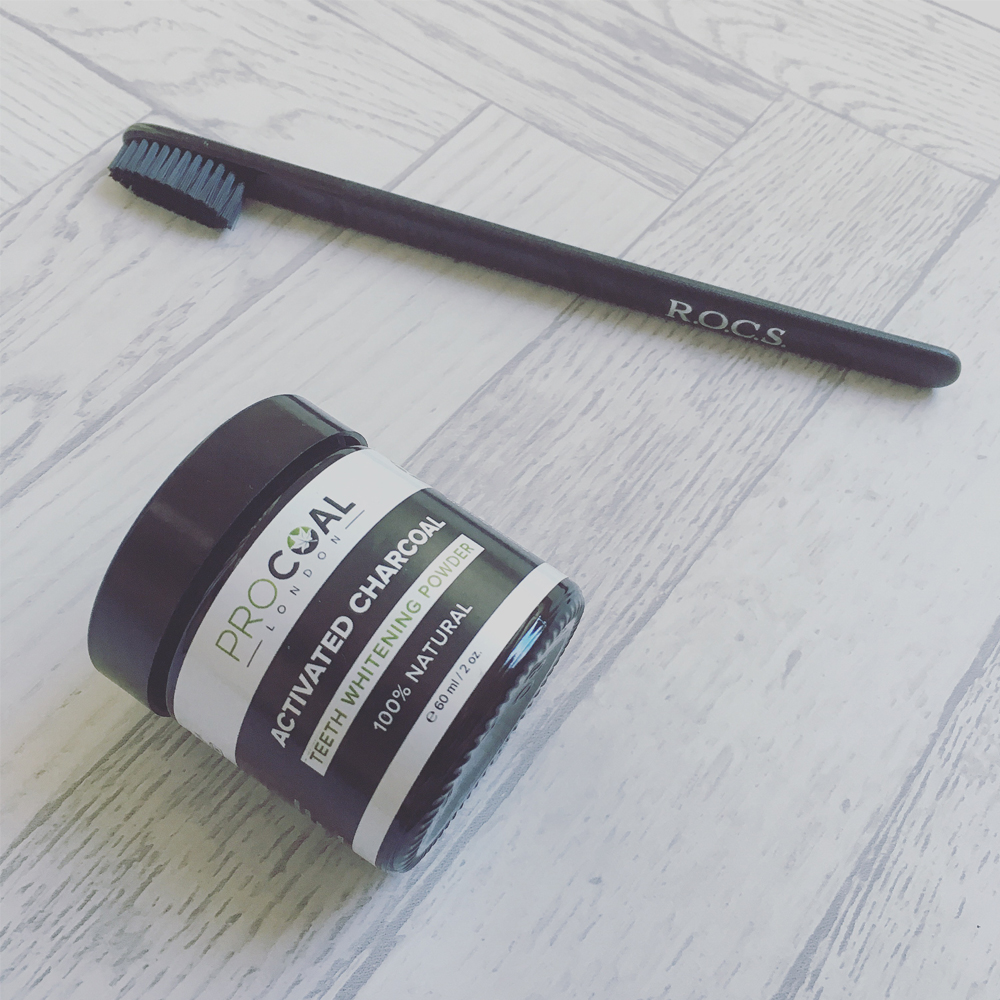 After just a one use, I found my teeth were squeaky clean, and in just a few weeks a whiter smile had been revealed! Yes, it's messy, and the jet-black powder ends up everywhere, but it's worth it! If you're really against making a bit of mess, try brushing your teeth in the shower.