It's never too early to start fighting the signs of aging – prevention is better than cure, right? The Ordinary's effective clinical technologies have produced a range of products to address a number of concerns, including premature aging.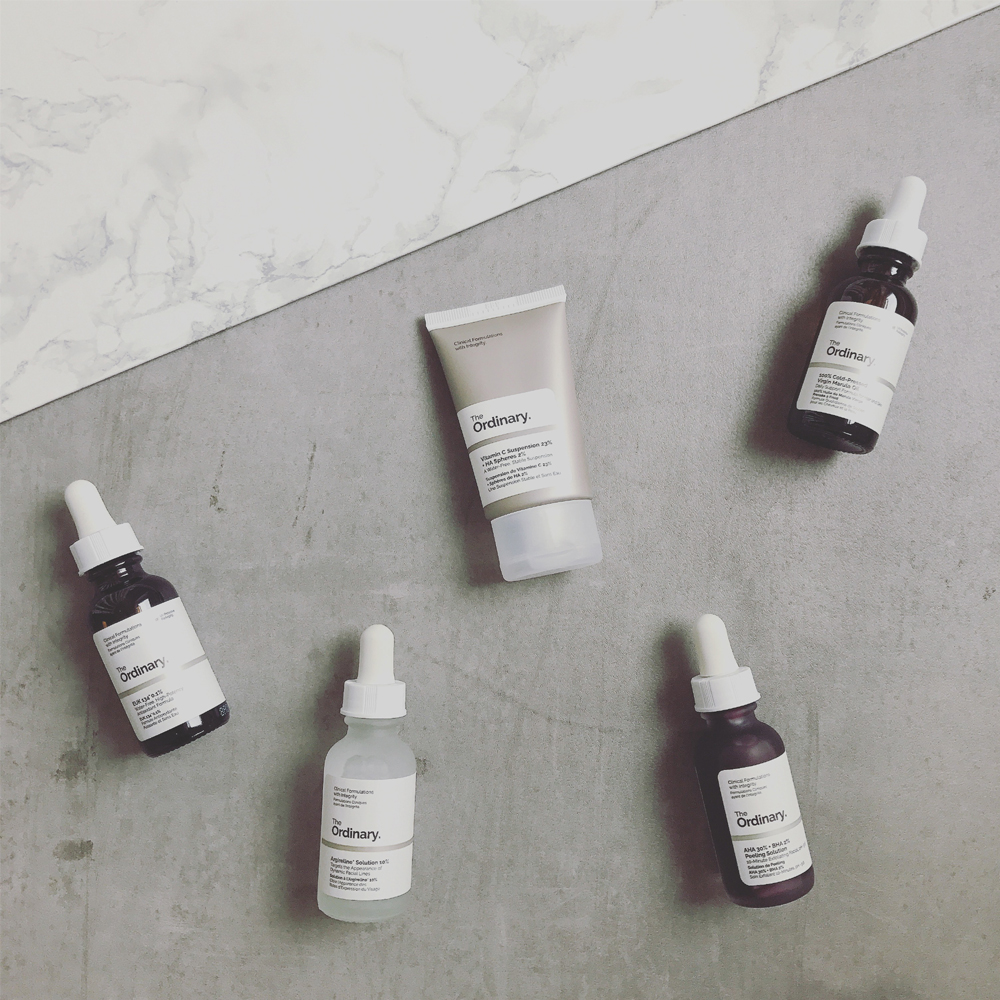 Designed to work effectively with your existing skincare system, here's five of my favourite's from The Ordinary:
AHA 30% + BHA 2% Peeling Solution
Formulated with a blend of Alpha hydroxy acids and Beta hydroxy acids, The Ordinary's Peeling Solution works on both the skins topmost layer, and deep down into pores to remove dead skin and brighten the complexion. With continued use, it can also help to diminish the appearance of fine lines. I like to use this 2-3 times a week, in just 10 minutes it gets to work, melting away dead skin cells to reveal a beautiful, fresh complexion.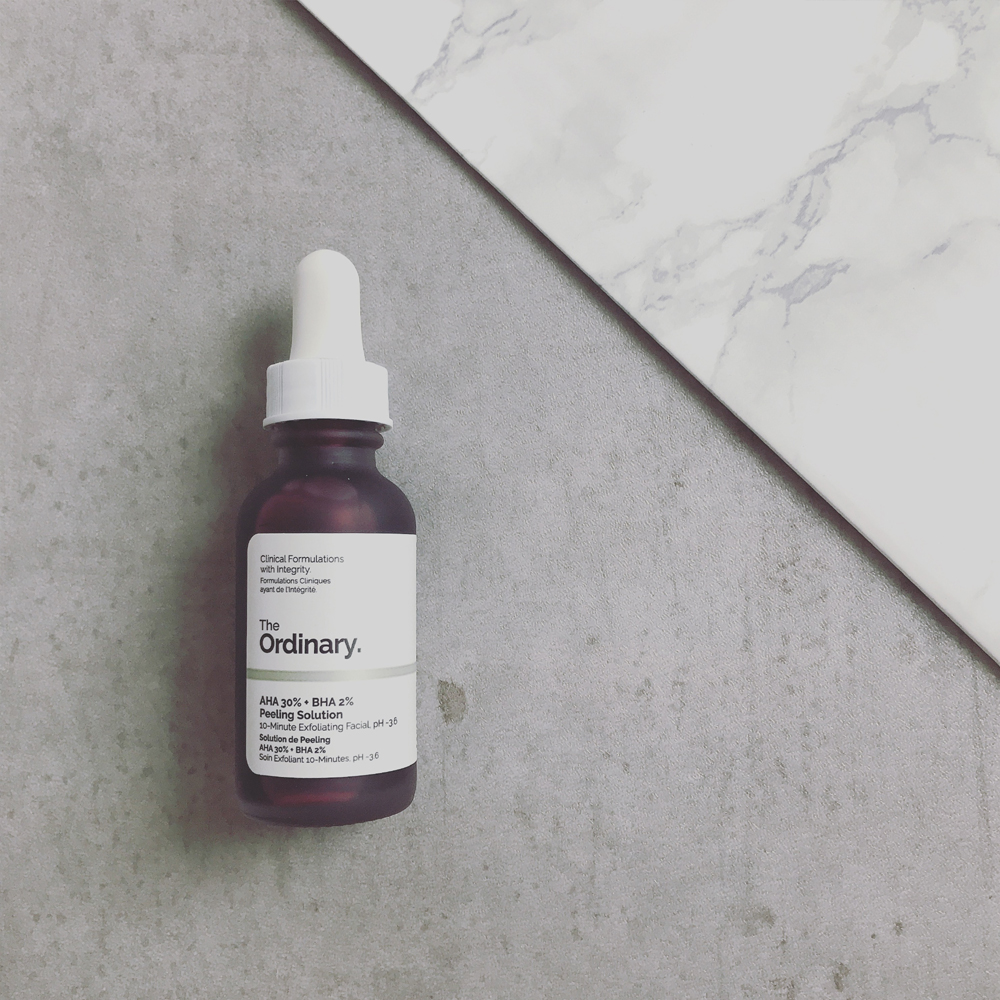 Argireline Solution 10%
Designed to target the appearance of dynamic fine lines, The Ordinary's Argireline Solution 10% is ideal for use around the forehead, eyes, and mouth to help soften wrinkles. Ultra-light weight, this serum smooth's easily across the face, and can be used before applying your usual creams and moisturisers. In just a few weeks, my eye area looks so much smoothers from daily use!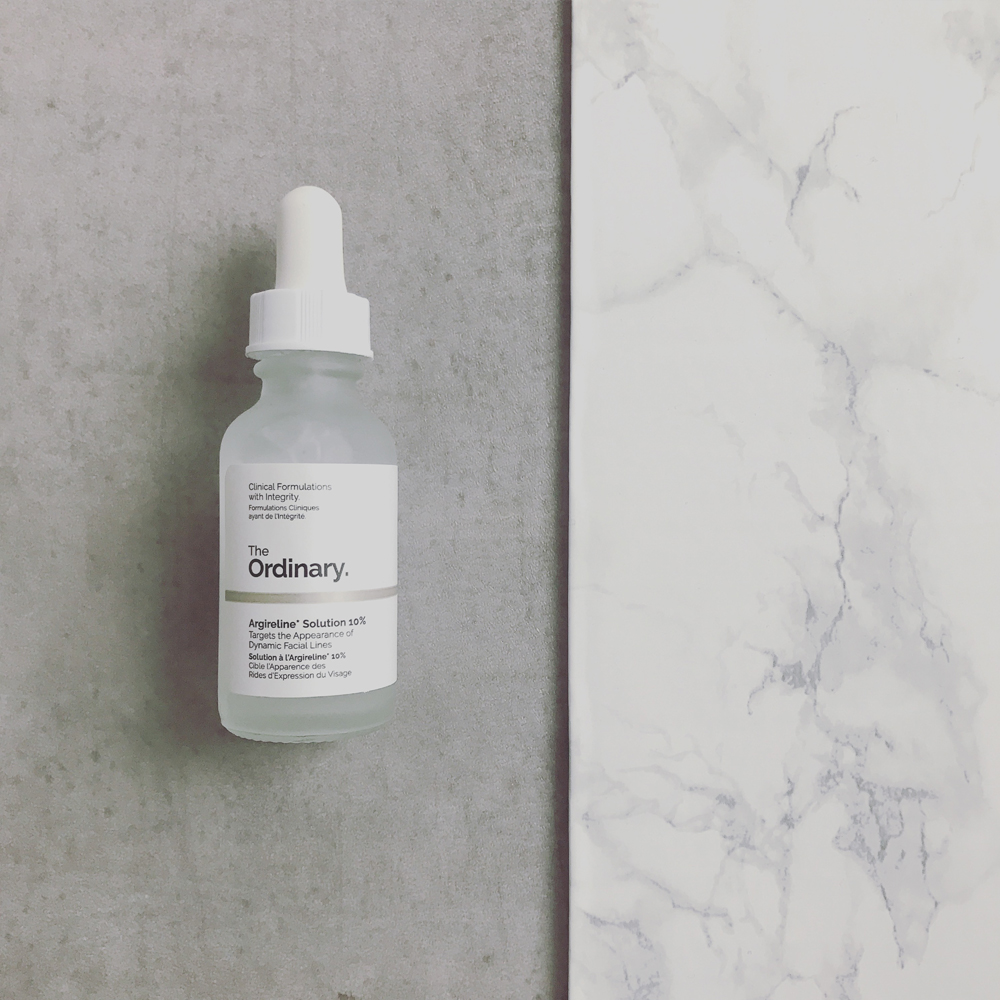 EUK 134 0.1%
Extremely high potency, The Ordinary's EUK 134 0.1% solution targets free-radicles, eliminates hydrogen peroxide and converts reactive oxygen species into water and oxygen, keeping skin looking younger for longer. This can be applied before you usual creams or moisturisers, or even mixed with them to increase their anti-aging properties. The texture of this product sits somewhere between a serum and an oil – it's heavier than the Argireline Solution, but still light weight enough to layer under heavier products.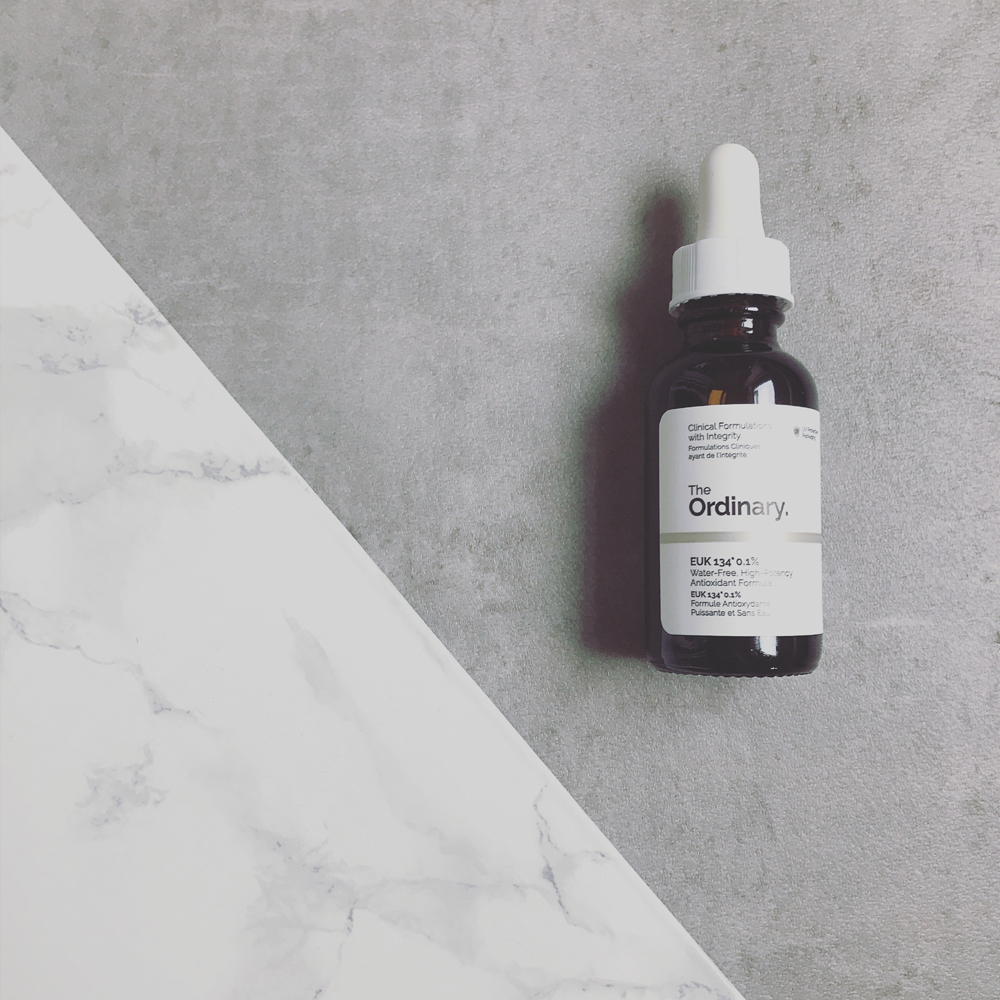 Vitamin C Suspension 23% + HA Spheres 2%
Vitamin C is one of the most effective antioxidants there is. The Ordinary's Vitamin C Suspension 23% + HA Spheres 2% contains a high potency ratio of active ingredients to helps combat the signs of aging, whilst brightening the complexion. Due to it's high concentration, this may take a little while to get used it, it doesn't feel like serum or cream – which is why I used it after serums, but before creams or oils. This has to be ne of my favourite Vitamin C products out there! You can feel it's tingling as it's gets to work, and unlike cheep Vitamin C serums, this product is compltly stable, ensuring you get the maxim effects.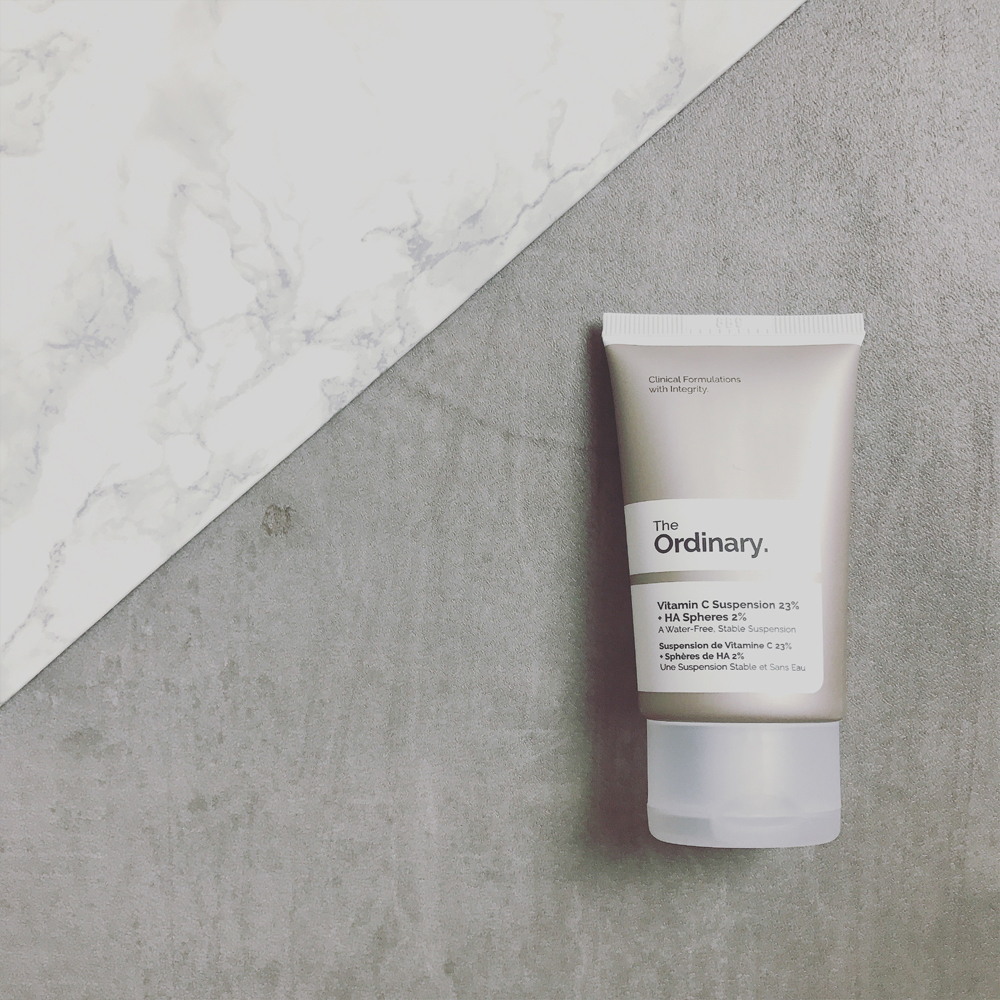 100% Cold-Pressed Virgin Marula Oil
Cold pressed and unrefined, The Ordinary's 100% Cold-Pressed Virgin Marula Oil is rich in antioxidants, procyanidin, catechins and flavonoids to hydrate, calm, and restore skin. A little goes a long way – just a few drops is enough to work into the face and neck, leaving skin intensely hydrated! I like to use this as the final step in my skincare system, use it to lock in moisture, and since hydrating skin looks younger and fresher for longer, it makes sense to use good quality, fuss free products like this!  Completely multi-functional – this can also help rescue dry, damaged hair!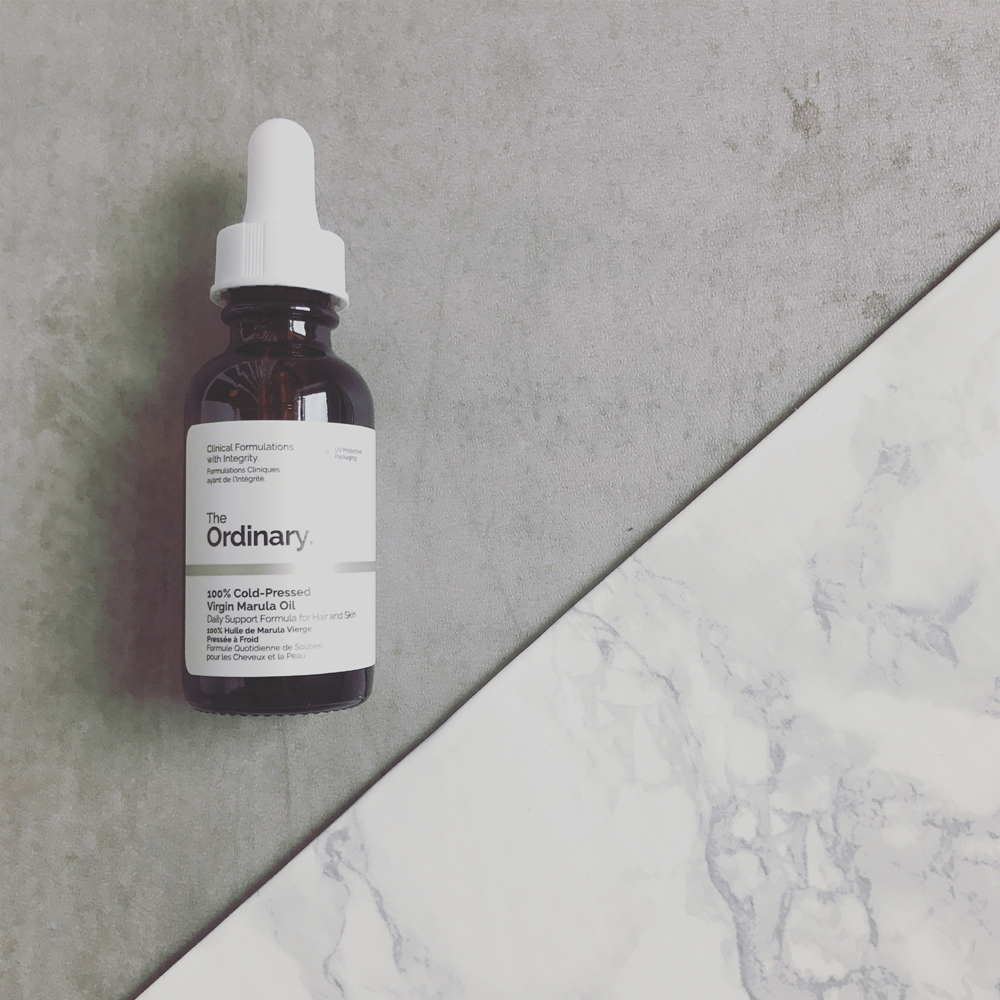 Don't be fooled by the affordability if theses products – The Ordinary is making skincare affordable!