Regular reader will already know just how much I love facial oils – they're hydrating and protecting, and usually packed with natural ingredients and antioxidants to illuminate the complexion. While oils may sound too heavy for daily use, you'd be surprised at how light weight they feel on the skin – most of these oils aren't as heavy as regular creams!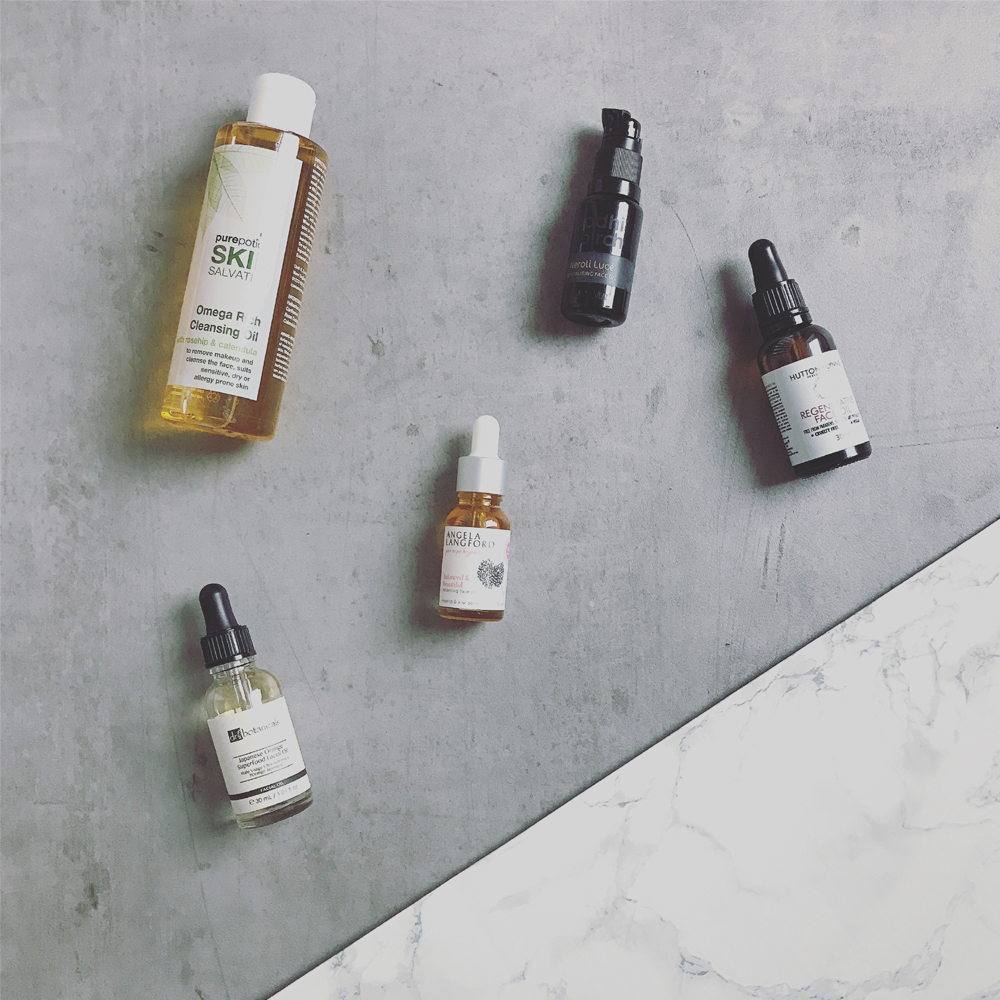 If you're new to the world of oils, or just looking to find your new favourite, here's 5 of my must-have essentials:
Hutton & Lynne's Regenerative Facial Oil
A rich blend of luxurious pure regenerative oils, Hutton & Lynne's Regenerative Facial Oil has been developed to help skin reset to its natural state of luminosity. Formulated to tone and nourish dry and damaged skin, soften stretch marks and scars, and brighten dullness and dark circles this oil is ideal for anyone who may be prone to blemishes, or have scaring from previous skin concerns. I like to use this as part of my evening routine, applying it over a vitamin c serum to intensely hydrate skin, allowing it to heal over night.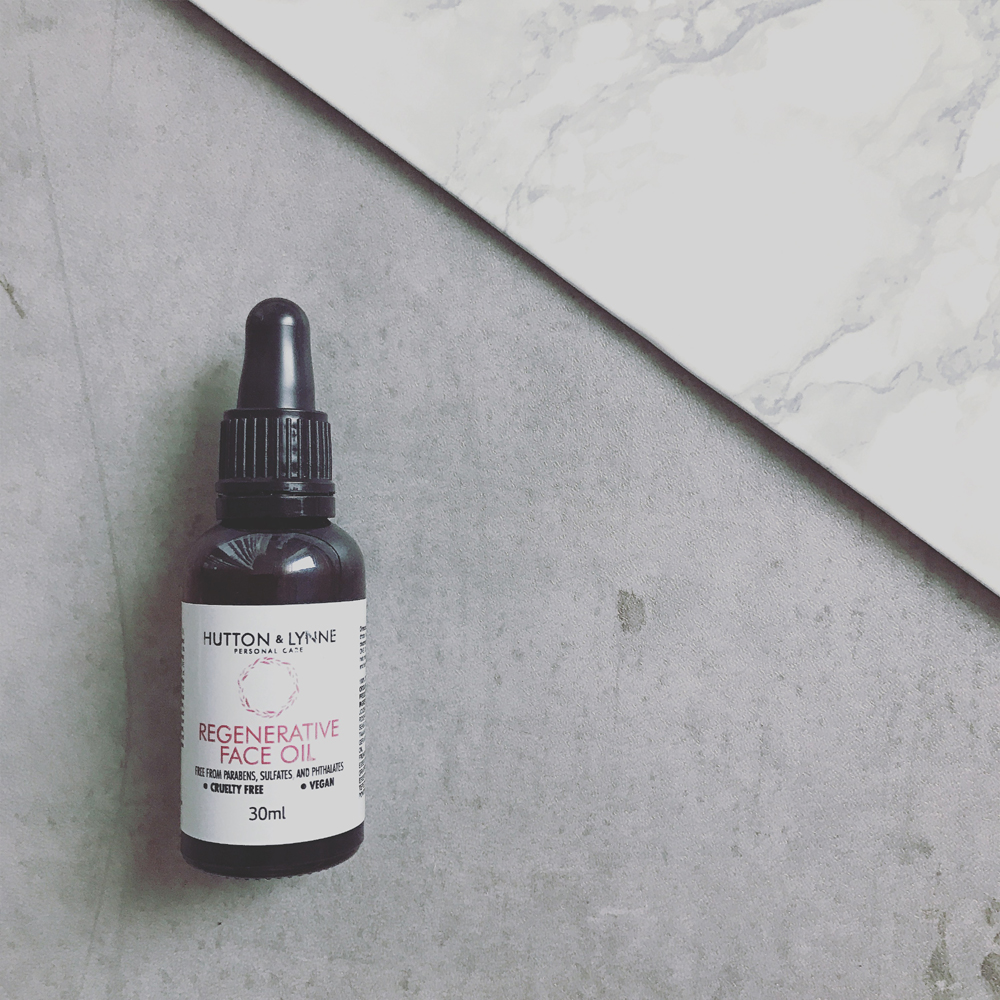 Read more about Hutton & Lynne's range of 100% natural oils here.
Dr Botanicals Japanese Orange Superfood Facial Oil
Designed to revive and boost skin, Dr Botanicals Japanese Orange Superfood Facial Oil is a blend of botanical extracts. Rich in vitamins A & C, and fatty acids, it thoroughly hydrates the skin and nourish the complexion while helping to reduce the appearance of fine lines and wrinkles, making it a must-have for those concerned by the signs of premature aging. In terms of texture and application, this is more like a serum than a oil, and it light enough to be used in the day with no shine or greasy residue.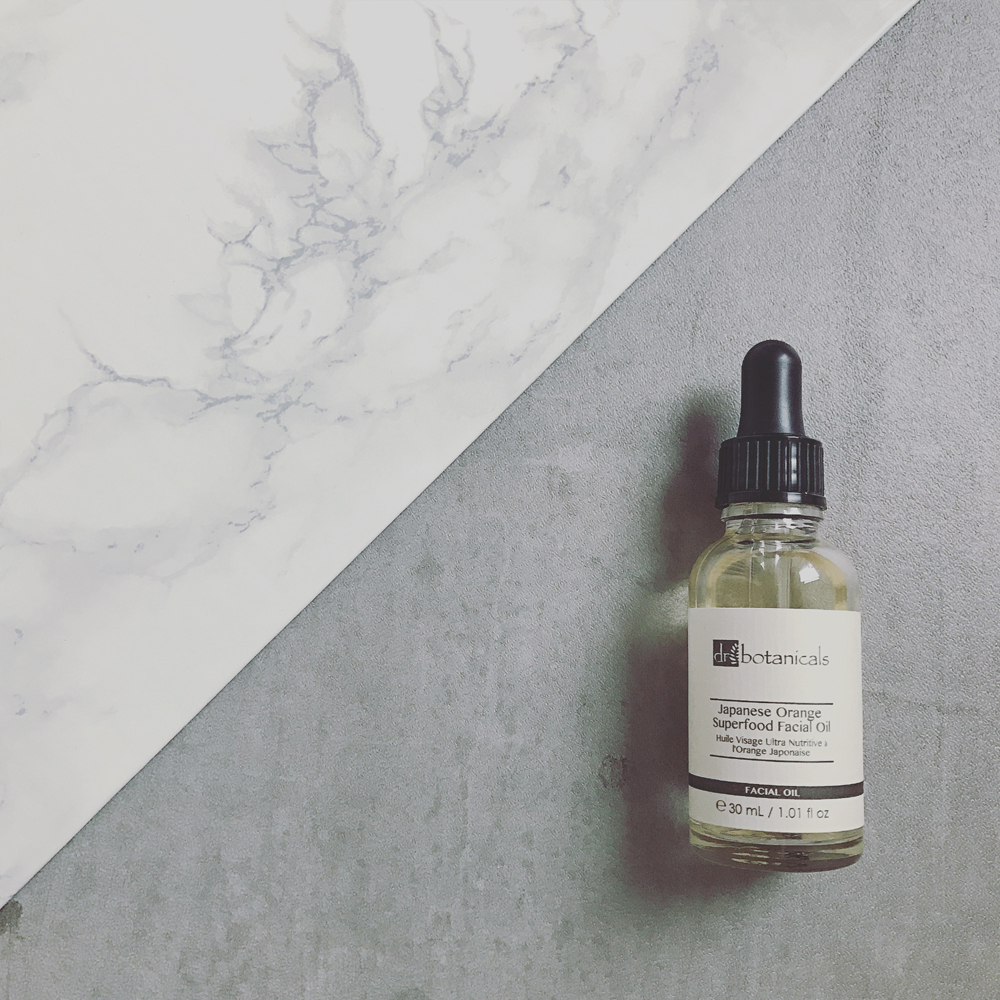 Purepotions Skin Salvations Cleansing Oil
Oils don't just harness the power of hydration, they can also be used to cleanse the skin! 100% natural, Purepotions Omega Rich Cleansing Oil has been formulated with a luxurious combination of rich, effective, botanical oils to gently cleanse and moisturise the skin. Plant and seed-based oils melt away makeup and impurities on the skin, before emulsifying with water, leaving skin refreshed, yet intensely moisturised. So much more gentle than traditional methods, oils are the way forward when it comes to cleansing!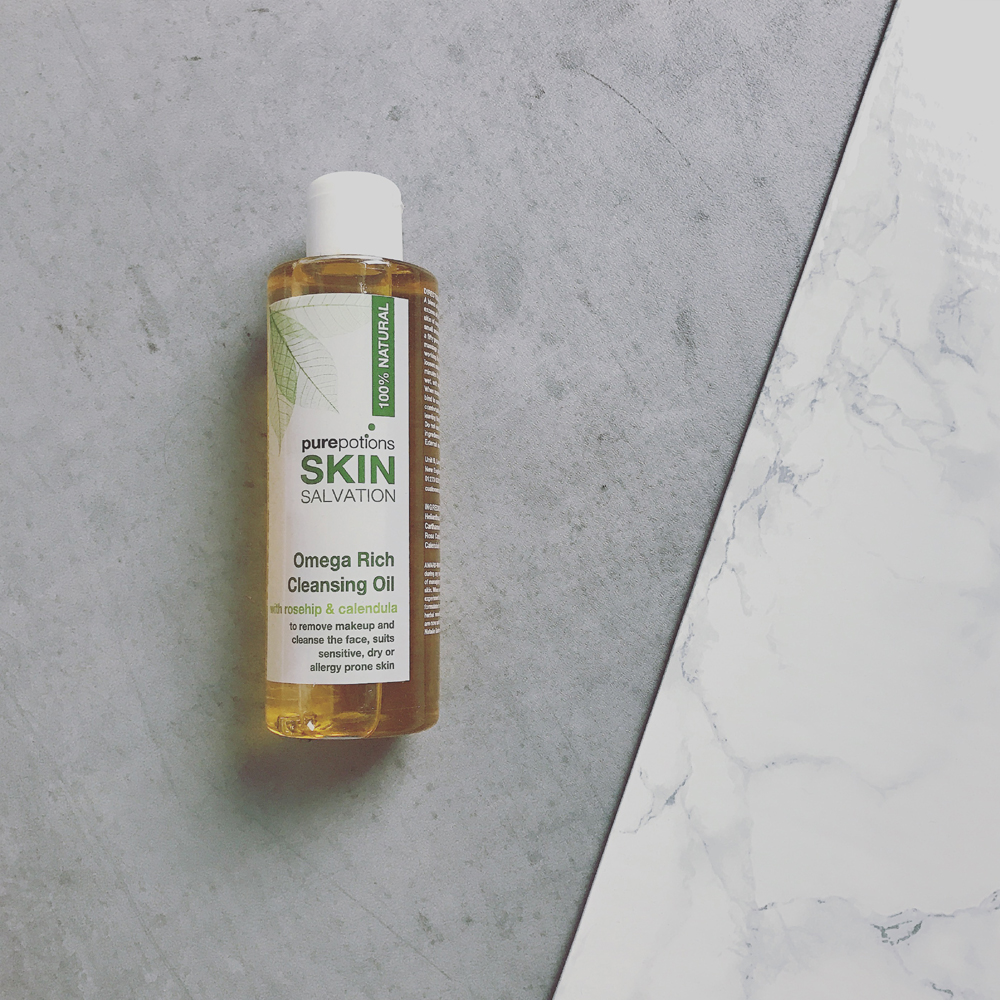 Read more about Purepotions range of skin, hair, and cleansing oils here.
Angela Langford Balanced & Beautiful Face Oil
Ideal of combination to oil skin (yes, oily skin can benefits from facial oils too!), Angela Langford's Balanced & Beautiful Face Oil has been formulated to restore balance. Handmade using a carefully selected blend of natural oils, it helps clear pores and tone the skin. Having combination skin myself, I've loved using this both morning and evening over the past few weeks! In a such a short space of time, my skin tone is more even, there's less shine through the t-zone, while my entire face remains hydrated! This is the essential oil for anyone who's worried that oils aren't for them!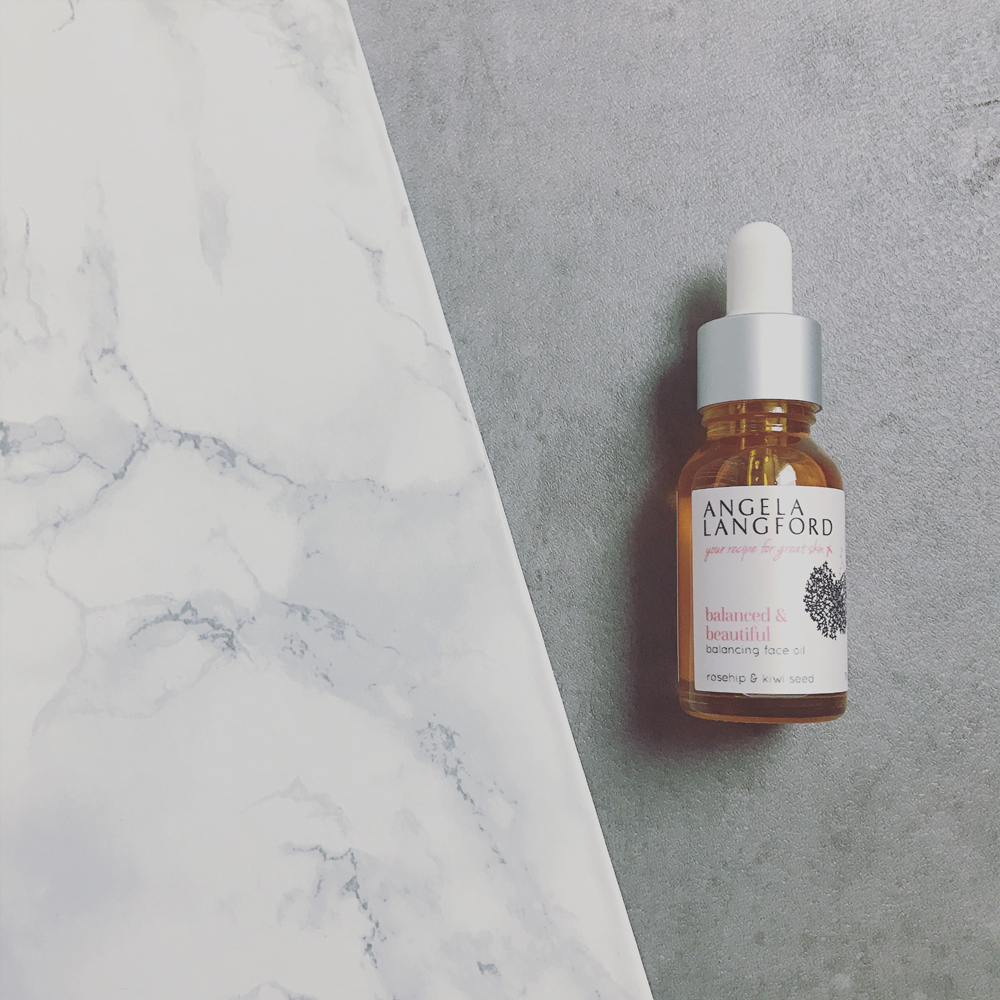 Bodhi & Birch Neroli Lucé Revitalising Face Oil
Formulated to revitalise and restore skin Bodhi & Birch's Neroli Lucé Revitalising Face Oil is packed with vital vitamins, antioxidants and essential fatty acids to rebalance and hydrate the skin. Light weight, this nourishing oil is instantly absorbed into the skin, while it's gorgeous, natural fragrance helps revive energy levels. This all-in-one helps skin heal, rebalance, hydrate, and revive, making it a go-to for first-timers looking to try oils.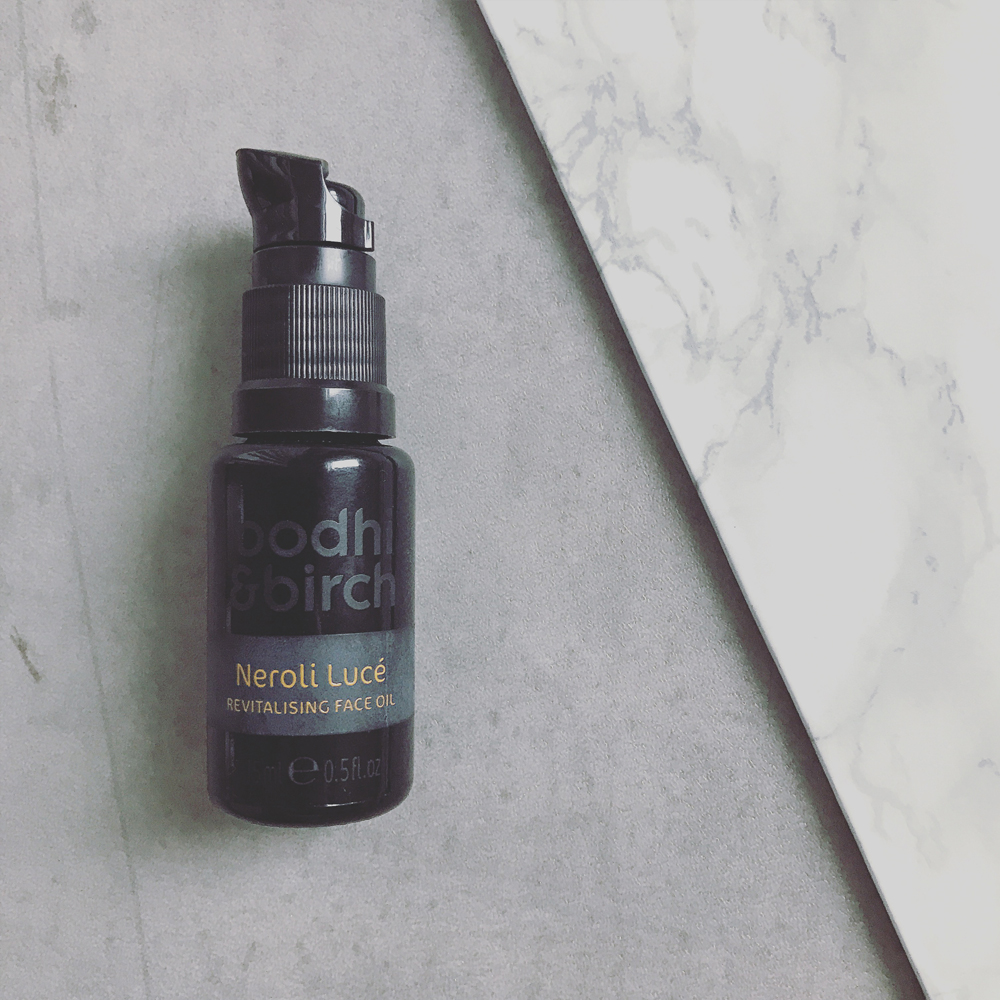 Read more about Bodhi & Birch's eco-luxury skincare here.
For more must-have skincare keep an eye on my Instagram.