A few months ago I was first introduced to PurePotions – a brand developed by one Mother seeking products to help sooth her daughter's dry, itchy skin. From this an extensive range of natural, cruelty free, and where possible organic products have been formulated to sooth and moisturise even the most sensitive skin.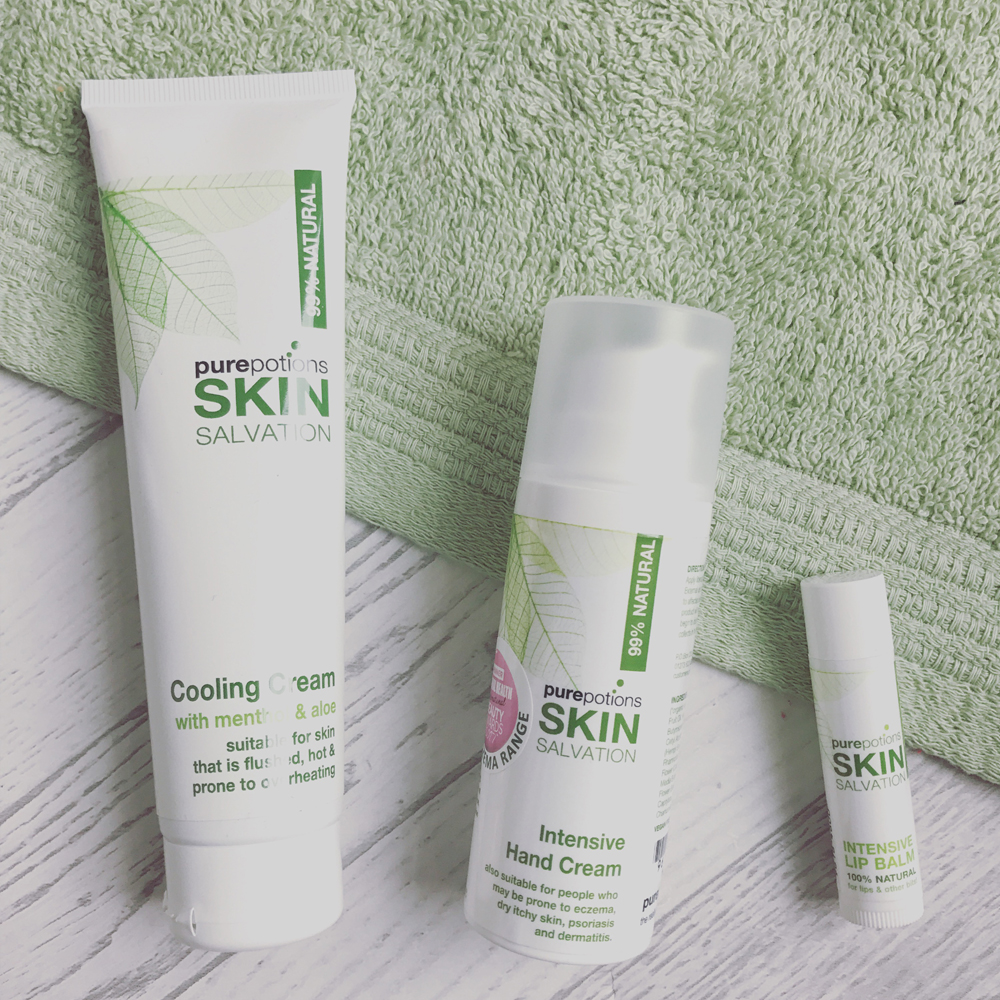 Regular readers will know that I suffer with eczema, not only across my body, but also on my face. Thanks to PurePotions, I've was able to completely rid myself of the symptoms. However, while traveling for the past few weeks, my skin has worsened. During this time, I was not using any PurePotions products as I foolishly didn't take them with me. Upon my return to the UK my skin was so bad that I visited my Dermatologist for help (I found my GP to be no help what so ever, and I know that a lot of people with skin conditions feel the same way as I do). It was during this time that I was diagnosed with not only eczema on my face, but also rosacea. I was initially prescribed harsh steroid creams which I find to cause even more discomfort and redness, so I turned back to PurePotions. After just one weeks use my skin was like normal.
While I do talk about these types of skin conditions, I've never had enough courage to share an image. It's something I never thought I would do, as there's even been skin flare-ups which have effected my confidence to the point of cancelling plans and hiding myself away. It got to the point where my GP has offered me antidepressants to help with the emotional distress an unsightly skin condition can cause. It's only because I know how difficult it is to find something that actually works, that I want to share this, and hopefully help someone else find some relief or even a cure PurePotions.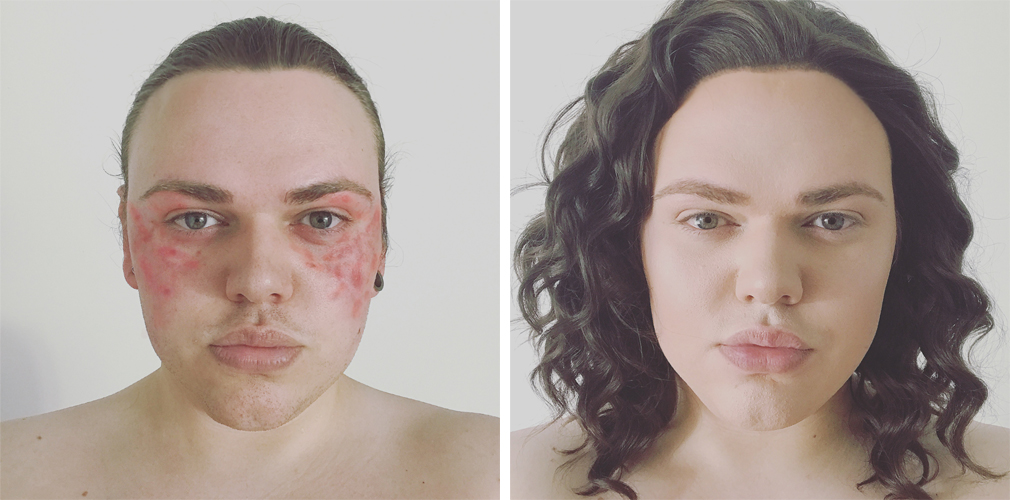 My saving grace has been PurePotions' Skin Salvation Moisturising Ointment which I talked about in my first PurePotions post. Since then, the brand has expanded with even more product, which I've loved using to help relieve my skin issues!
Skin Salvation Cooling Cream
New to the PurePotions family, Skin Salvation Cooling Cream is a soothing moisturiser designed to cool down hot or flushed skin. This is ideal for red, inflamed skin like mine. Formulated with menthol, it instantly produces a cooling sensation, while a plethora of natural oils deeply moisturise and nourish the skin. I've used this first thing in the morning to calm my skin, and applied a little throughout the day, especially after sun exposure to reduce redness, itching, and inflation.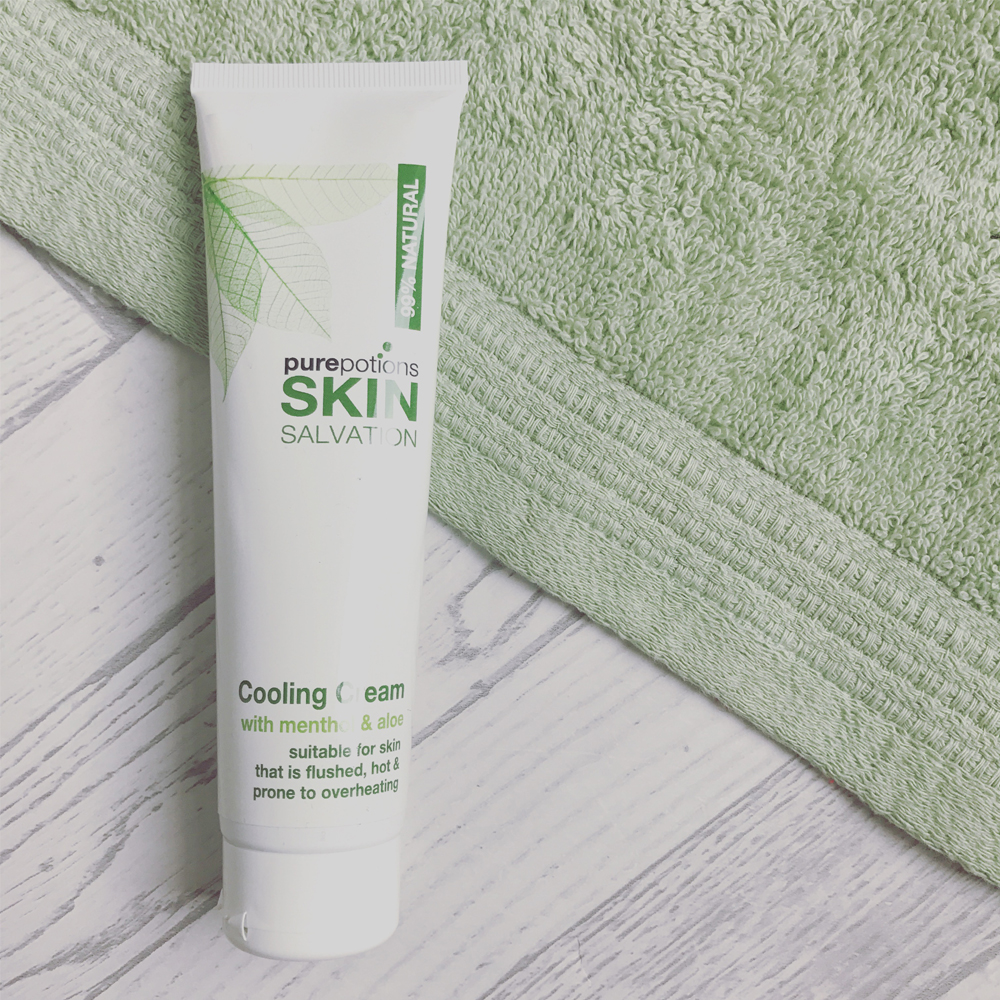 Skin Salvation Intensive Hand Cream
While the worst of my skin flare-ups are on my face, I do also experience dry, red, and itchy skin on my hands. Frequent hand washing, and coming into contact with cleaning products (admittedly I should wear gloves, but when I'm going about daily chores, I don't always!) only makes symptoms of eczema worsen. Skin Salvation Intensive Hand Cream is designed to help combat these symptoms with deeply moisturising, natural ingredients. I love this product as it's moisturising without being greasy. The lightweight formula instantly sinks deep into the skin, leaving no oily reside. I've used this handy travel-friendly size through the day, especially after washing my hands and have seen all the unsightly eczema vanish!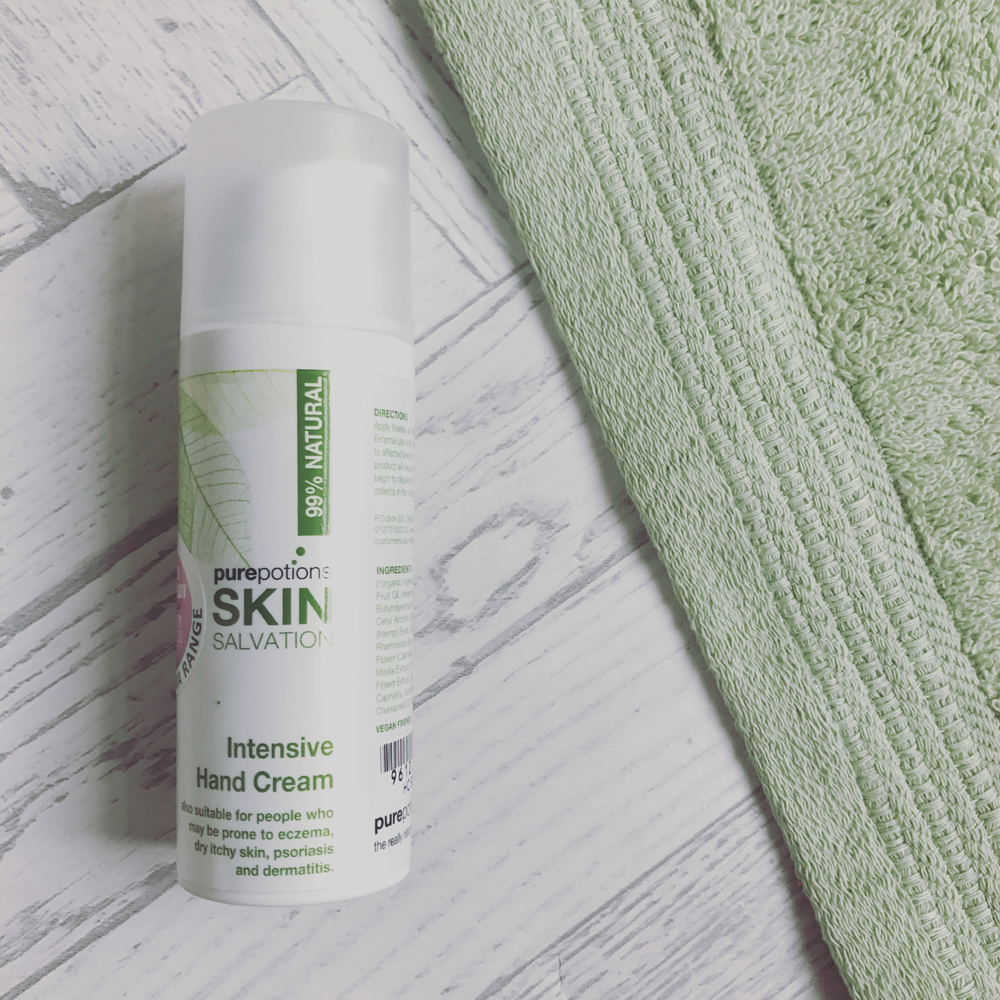 Skin Salvation Intensive Lip Balm
For dry, delicate lips, there's Skin Salvation Intensive Lip Balm – an-natural, intensive moisturiser. Since the skin on our lips doesn't produce oil, they're more susceptible to dryness. I can't remember  time when I haven't used a lip balm, so thankfully don't suffer with dry lips, but I've noticed a huge difference since switch from a standard drug-store product, to this! A lot of standard lip balms contain acids which cause the skin to peel and flake off, while manufacturers usually insist this is a form of exfoliation, it's pretty much conning you into buying even more of their products! These type of ingredients completely go against the ethos PurePotions was founded on!  With this balm, a little goes a long way, and there's been less need to top-up thought the day as it delivers such long lasting hydration. As it's natural, it can even be used on other dry areas such a the nose and eyes! Come winter when harsh winds dry skin out, this will be an all-round, pocket-sized skin-saver!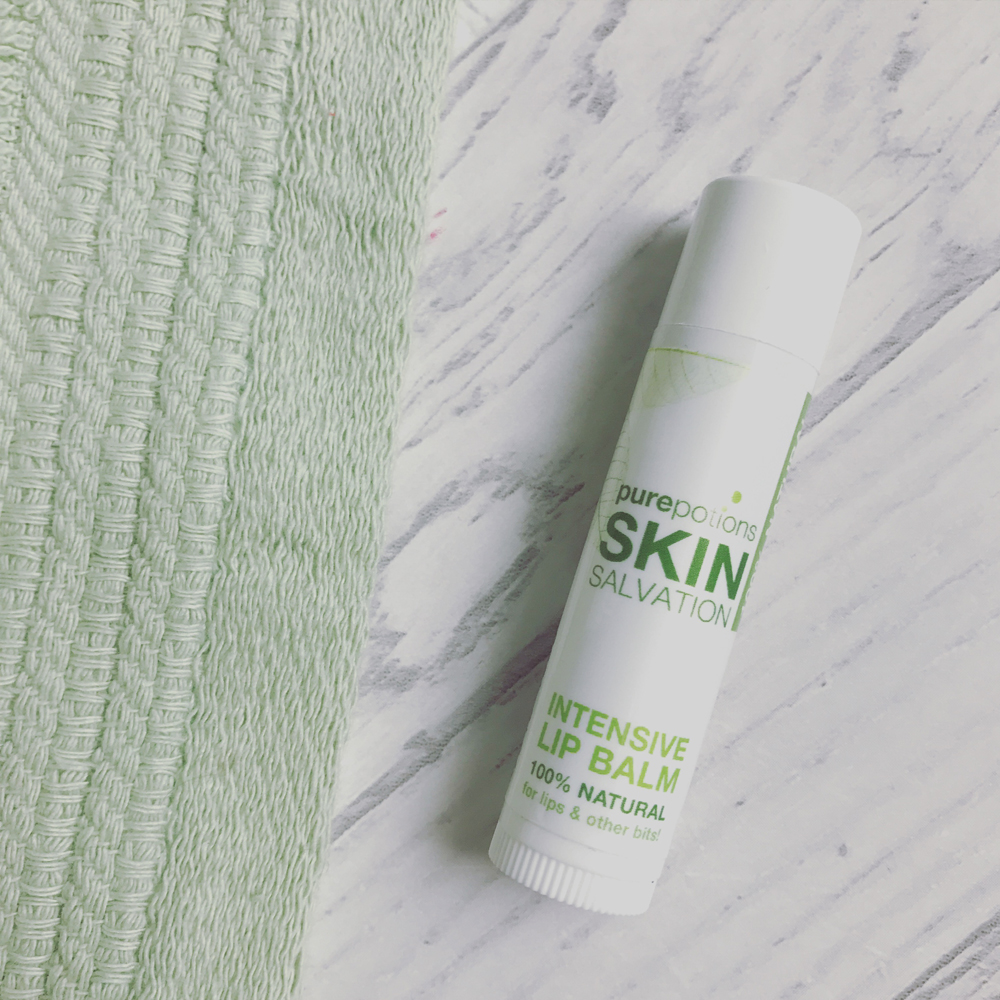 With skin conditions as serious as this, I feel it's important to mention that while these products helped relieve my symptoms, they may not be the miracle cure everyone is looking for.  I can't make any medical claims on behalf of the brand, but I can share my results, and I would highly recommend them. PurePotions offer sample packs if you'd like to trial before you commit to full sized favourites. If you're planning on trying these, make sure to patch test them, and talk with your Doctor or skincare specialist before switching from any prescribed medication.