Anyone who follows me on Instagram will already know just how much I love face masks! From sheets and muds, to peel-offs and leave-on's, I enjoy nothing more than getting my hands on every mask I can. While many look the same and offer similar results, every once in a while something completely different comes along to keep my interest piqued.
Natural Spa Factory's Organic Cocoa Chocolate Glowing Face Drench is unlike any mask I've ever tried before. Made with nothing but organic raw cocoa which can be melted at home with the help of hot water, this mask leaves skin intensely hydrated, soft, and supple. Packed with free radical fighting antioxidants and Vitamins A, D & E, it helps firm the skin while fighting the signs of premature ageing.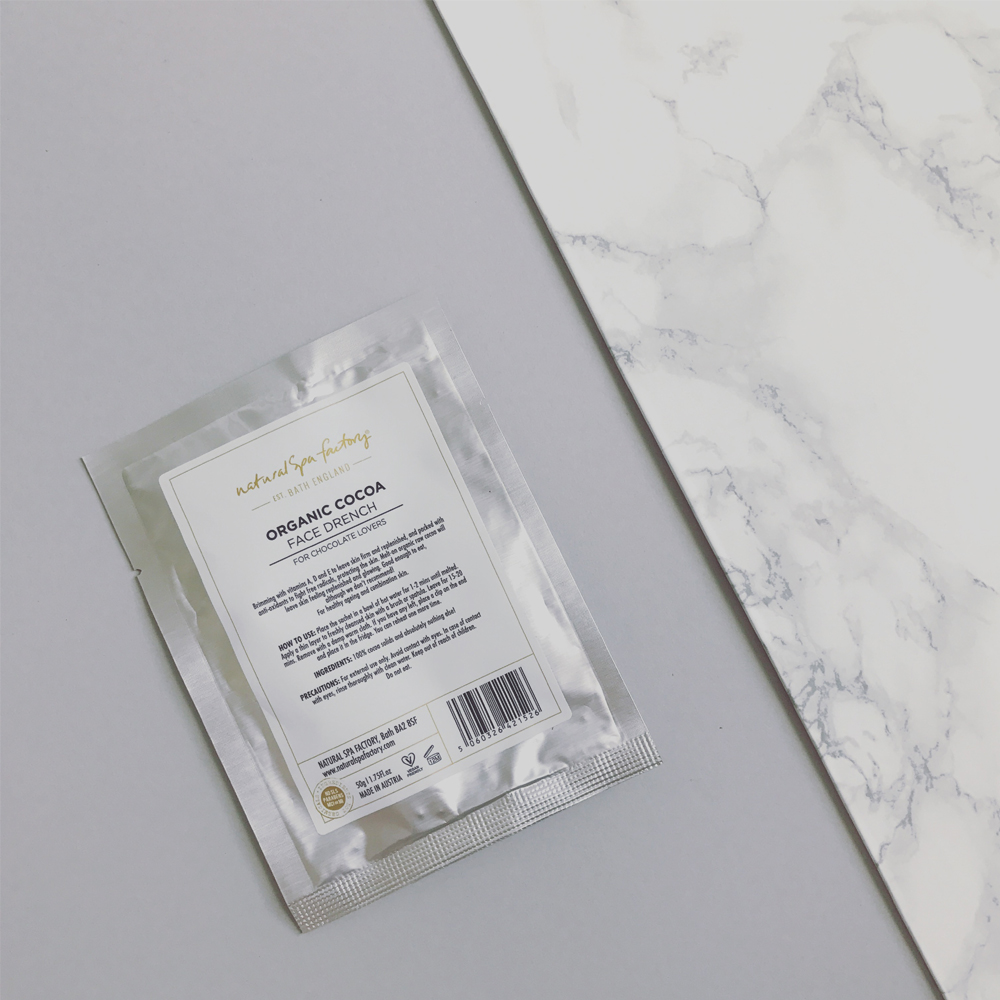 Rich in hydrating oils, I let this sit on my face for around 20 minutes before wiping away the excess and rinsing any remaining residue, finishing by patting the natural oils into my skin. For more of a spa like treatment, I've even used my fingertips to massage the mask into my skin, stimulating blood flow and helping aid absorption of all it's goodness. While it does get a little messy, it's totally worth it! Not only will it leave your face looking and feeling fresh, it'll also be a treat for your hands too!
As there's a very generous amount in each sachet, I even used this through my hair by smoothing a generous amount though the ends and lengths, leaving it sit for around 30 minutes, before shampooing it out. Completely multifunctional, this delicious mask doesn't just work wonders for the skin, it also smells amazing! It's a true chocolate lovers dream!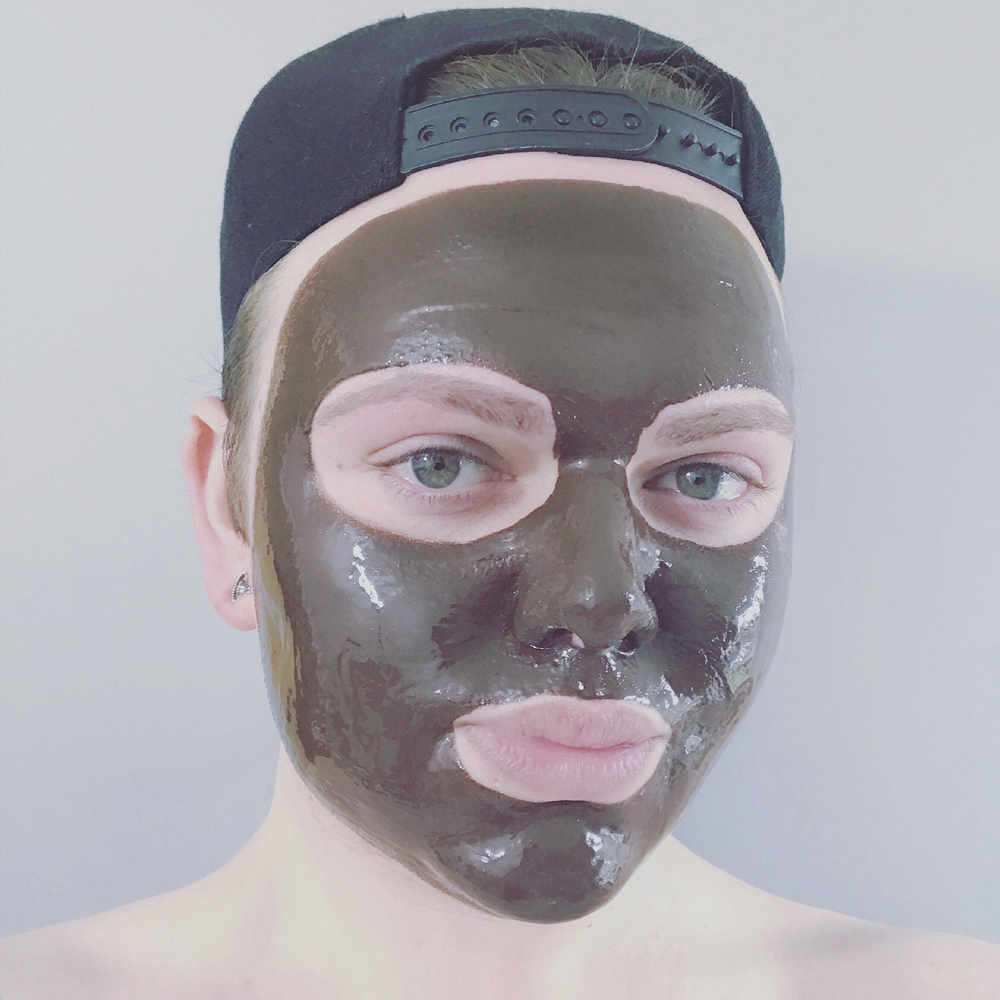 With Easter just around the corner, this would make a fantastic alternative to chocolate eggs … or addition to chocolate eggs as I'm sure most chocoholics would love to drench themselves in the stuff!