Regular readers will already know just how much I love Purpotions. Providing miracle relief to the symptoms of eczema, their products have completely changed how I deal with skin conditions, but Purpotions isn't just for those with dry or sensitive skin. Their new range of luxurious oils are designed to cleanse and nourish all skin types with a blend of natural ingredients. Having already introduced Purepotions' Bath & Body Oil into my daily routine, I was excited to try the latest additions to the Purepotions family.
Omega Rich Cleansing Oil
100% natural, Purepotions Omega Rich Cleansing Oil has been formulated with a luxurious combination of rich, effective, botanical oils to gently cleanse and moisturise the skin. I love cleansing oils, they're so much more gentle on skin, and reduce dragging and pulling as they're self lubricating, making them ideal for even the most delicate skin. The plant and seed based oils melt away makeup and impurities on the skin, before emulsifying with water, leaving skin refreshed, yet intensely moisturised. A couple of times I week I like to spend 20 minutes massaging my face with this oil, it not only gives a deep-down cleanse, but the massage is like a mini at-home facial.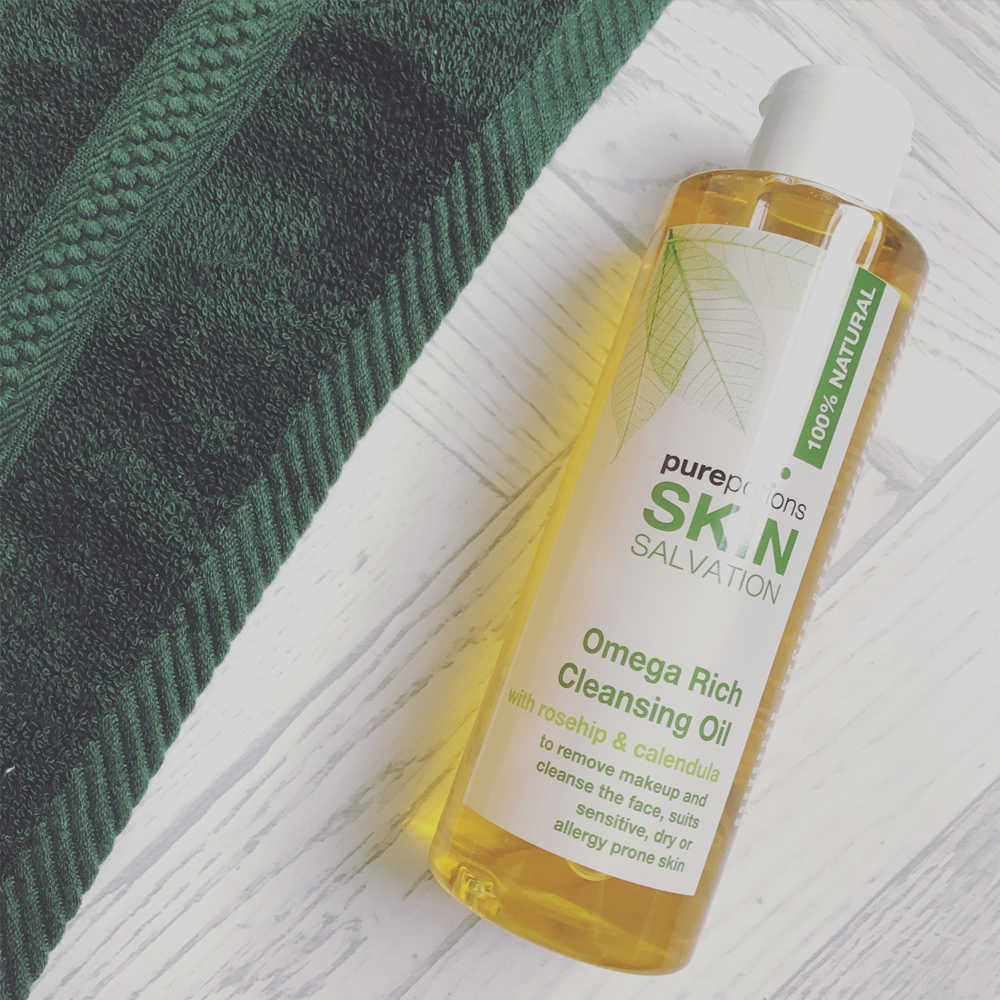 Intensive Facial Oil
Designed to leave skin soft, supple and smooth, Purepotion's Intensive Facial Oil brings together a natural blend of beneficial oils to hydrate and nourish. A little goes a long way, so I've been using just a few drops on freshly cleansed skin before bed. Rich in vitamins and fatty acids, I've found this to brighten the skin, and support the healing and renewal processes. Despite having an oilier t-zone, I've still used this all over my face, and surprisingly, as it's so moisturising, it's helped balance my skin as it no longer over produces oil to keep itself hydrated. So I'd recommend r both dry skin which needs a moisture boost, and oily skin which needs to be rebalanced.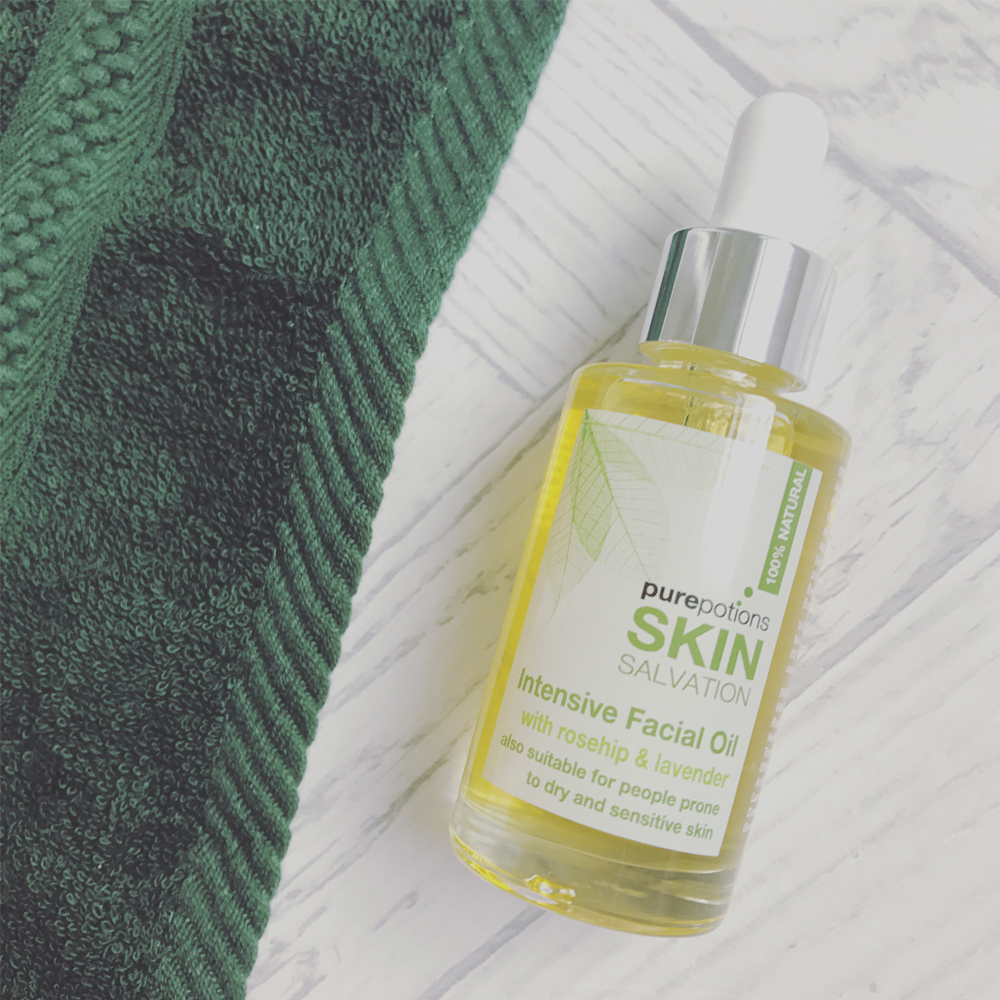 Scalp Oil
Another all natural blend of oils, Purepotion's Scalp Oil has been designed as a alternative to hair and scalp products which are formulated with nasty chemicals. Even if you don't experience a dry scalp, it's important to remember that healthy hair comes from a healthy head, so the better the conditions are at the scalp, the more beautiful your hair will be. I apply a few drops to both my scalp and the lengths of my hair before bed, and as it's an oil, I tie my hair back, and lay a towel over my pillow. The next morning I shampoo the oil out using Purepotion's Natural Shampoo to reveal beautifully shiny and hydrated hair. Shampooing isn't required, I just prefer more lightweight hair.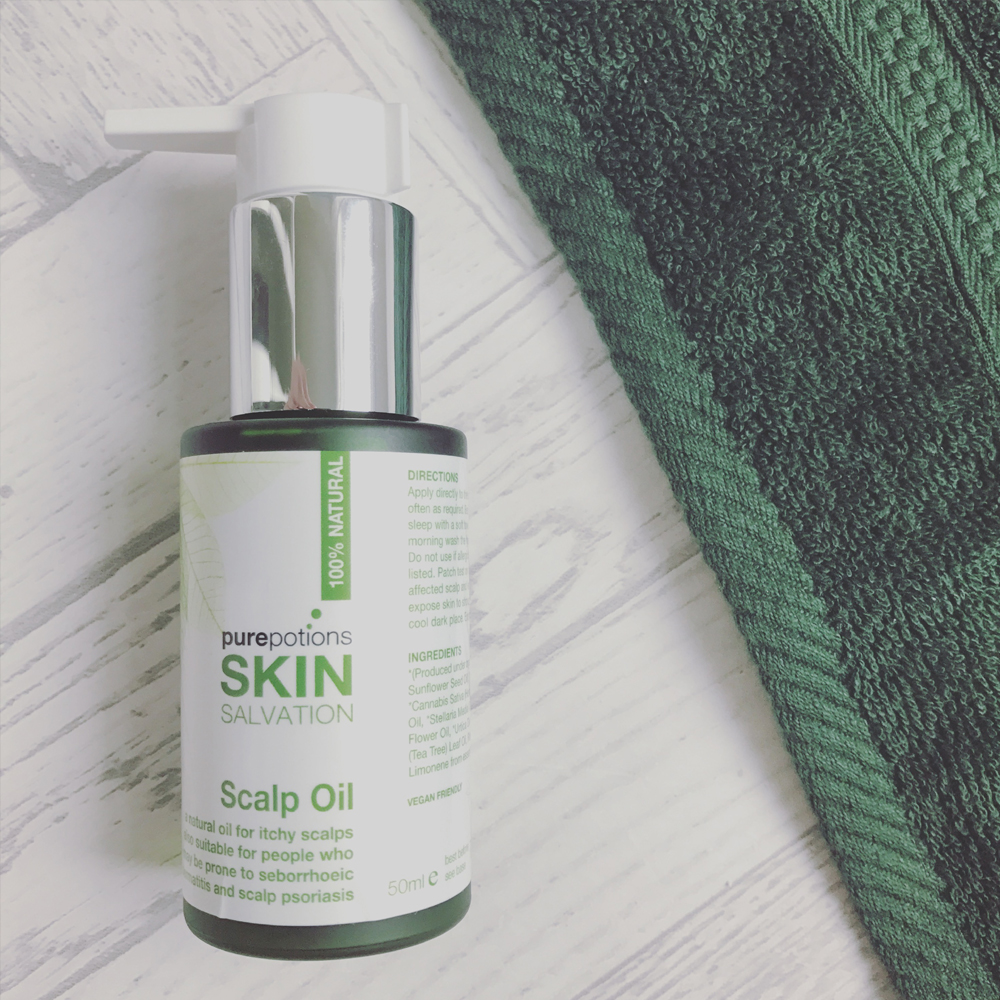 I just wanted to show you how bight and clear my skin is, and the shine and bounce in my hair from using these products over the last few weeks…