There's a lot we can do with our smartphones, but have you ever considered a full beauty treatment controlled from your smart device? Play Skin is the world's first regenerating face mask, powered by the micro-currents of your phone.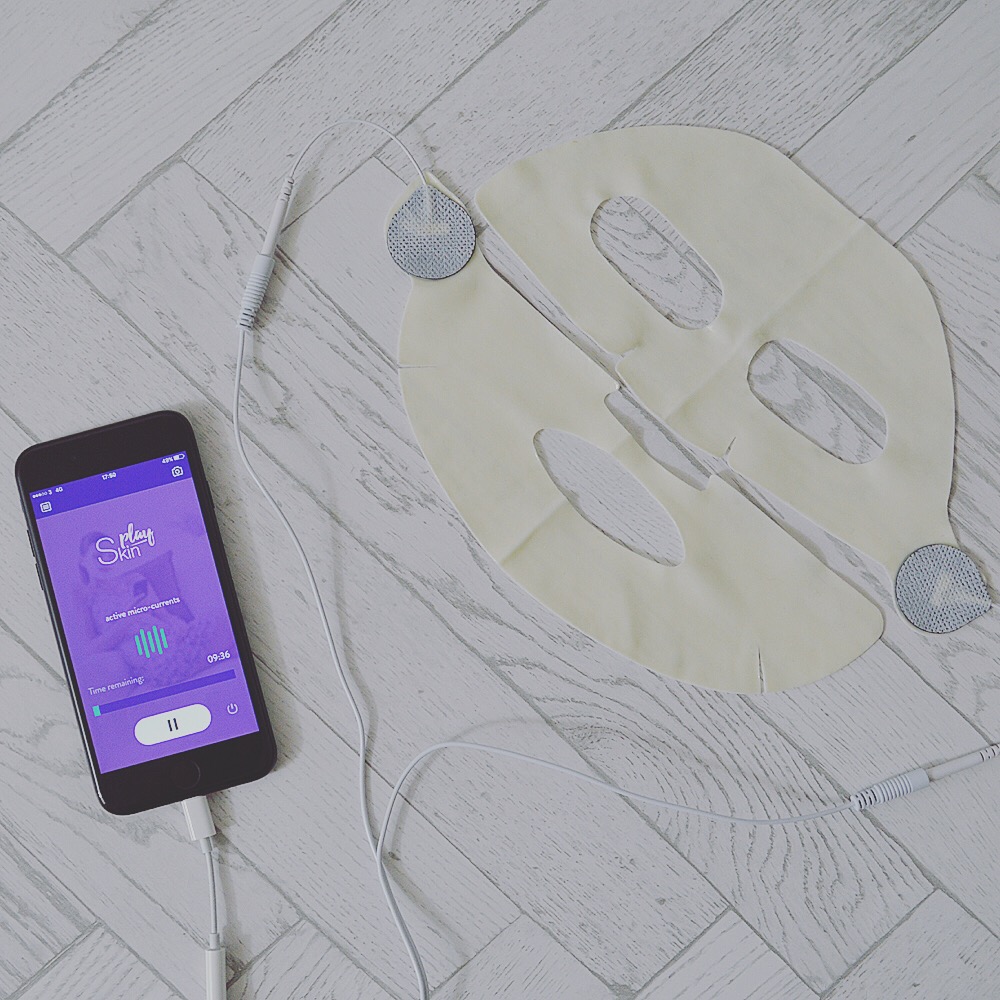 Buy connecting the hydrogel face mask to your smartphone via the audio jack, Play Skin harnesses the power of micro currents to improve skin's elasticity and tone at the same time. The mask's basic ingredients are Camellia Sinensis with a stimulating effect, Hyaluronic Acid for a tensing effect, and Coenzyme Q10, which is a natural antioxidant. The mask is complimented by an included cream, formulated with Glycolic Acid and Teprenone.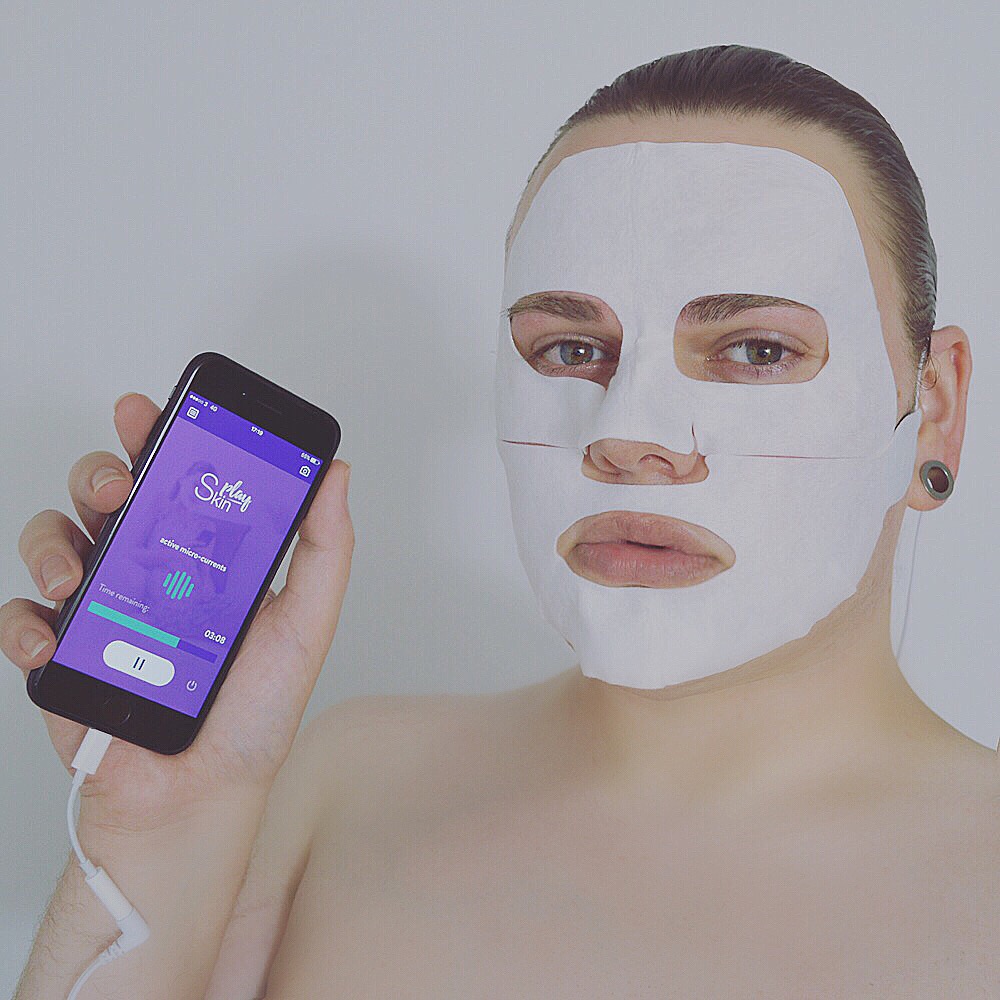 Despite looking pretty complicated to set up (there's lots of electrodes and wires), it was surprisingly easy to get going. Once connected to my iPhone via the audio jack, the app does all the hard work. Just sit back and relax. Admittedly, I didn't think it was working as there's so perceivable sensation, just the cool feel of the hydrogel. But after 10 minutes has passed, the app alerts you that the treatment is complete. Upon removing the mask, I was really surprised how refreshed my skin looked from such a short period of time. If one treatment can improve the appearance of my skin, I can't wait to see the results of multiple weekly treatments. The final step is application of the included cream – a luxurious consistency that glides across the skin, instantly hydrating and refreshing, packed with ingredients to complement the mask.
Not only does the Play Skin work incredibly well, but it's also one of the most fun face masks I've ever used!