Using the company motto "what counts is inside", Skinn cosmetics focus on what goes into the jar, using pure, natural ingredients. It's these classic traditions combined with the most advanced technology differentiate Skinn from all other cosmetic brands. Being such a huge fan of natural ingredients, I couldn't want to try this extensive Skinn Collagenesis range.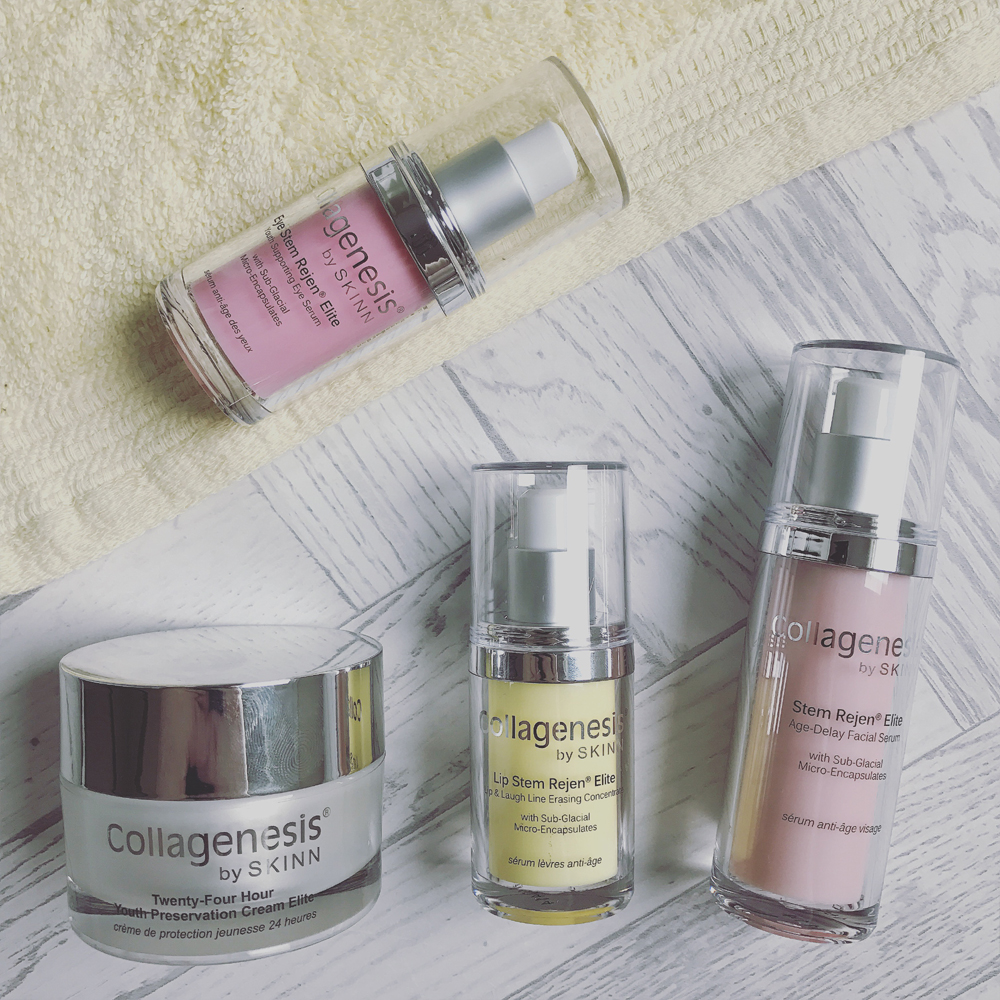 Stem Rejen Face Serum
Formulated with three high-performing active ingredients, Glacier Water, Snow Algae Powder and Alpine Rose, Skinn's Stem Rejen Face Serum helps to keep skin looking younger by delivering deep, long-lasting hydration.  With a patented technology, these ingredients are encompassed in a multilamellar encapsulation delivery system that adapts to each individual's skin type, including even the most sensitive skin. I've been using this as step one, but all Skinn products are designed to work in harmony, so you can find a regime that works for you. It quickly sinks into the skin, and unlike some serums which are water-based to achieve that instant absorption, this relies more on ingredients which increase the longevity of skin's smooth and radiant appearance.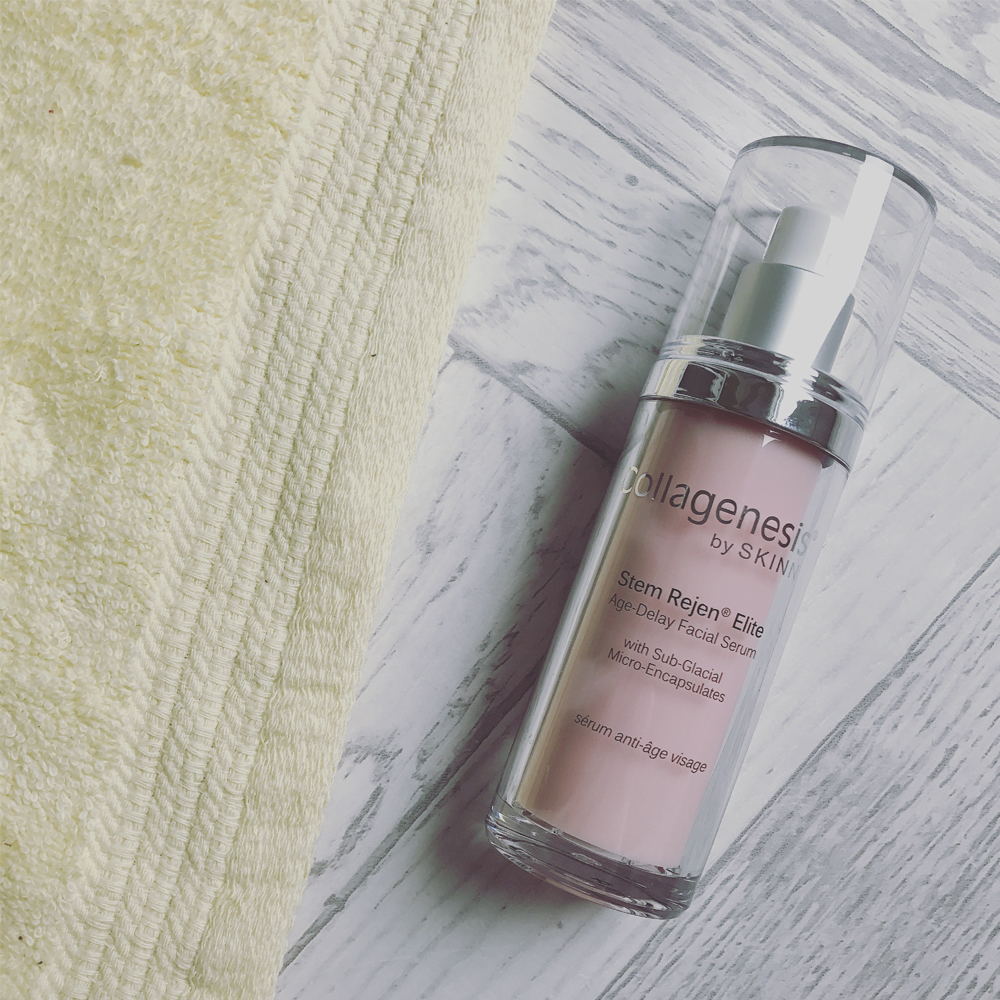 24 Hour Cream
Fortified with plant derived peptides, Skinn's 24 Hour Cream contains no waxes, no parabens, no petrochemicals and no mineral oil, meaning there's no greasy texture or residue, just simple, skin-perfecting ingredients. Featuring Capryloyl Salicylic Acid  it assists cell turnover to revitalize and rejuvenate skin. I've been using this over the serum treatment to help lock in the goodness. I love the light weight, bouncy, sponge-like texture of this cream, it sinks effortlessly into the face, and can be used morning and night. After two days of using this cream, I received compliments on how good my skin looked! It works faster than anything I've used before, and while it's part of the job for me to test the newest products, I'll defiantly be returning to this!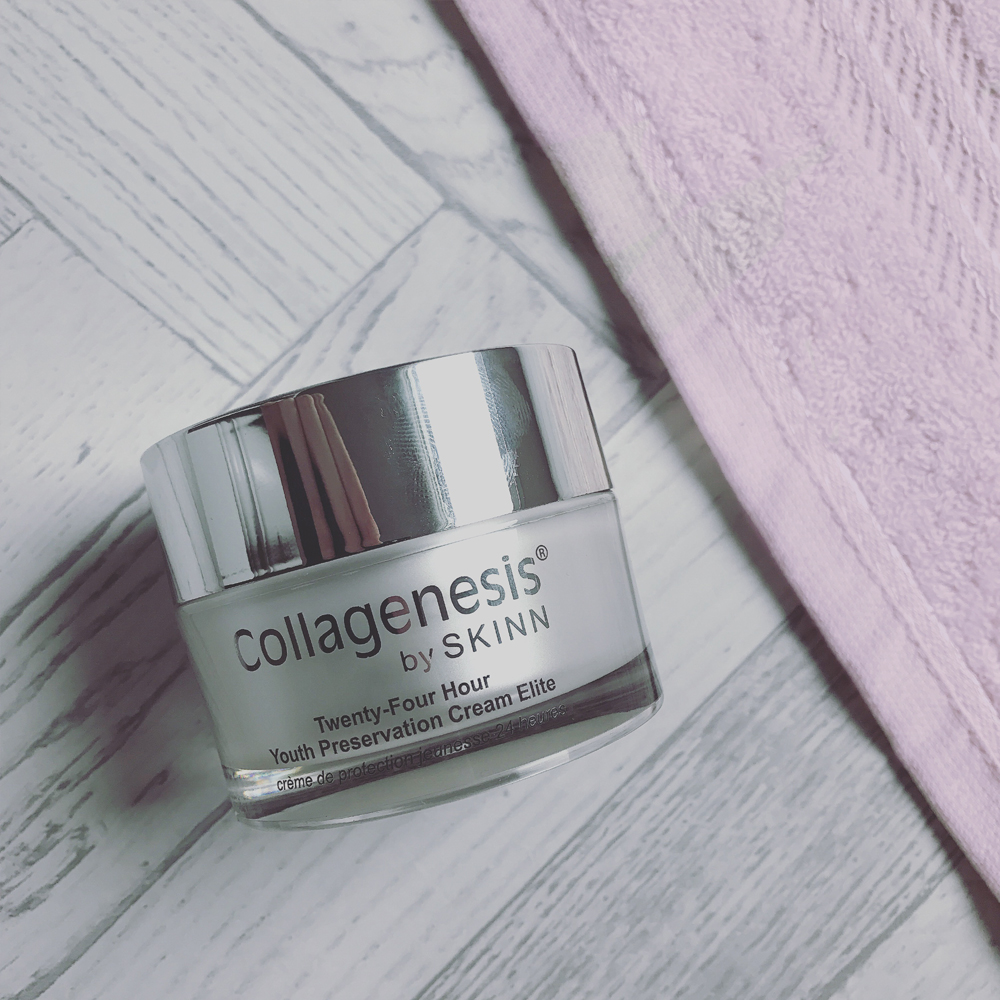 Stem Rejen Eye Serum
Derived from the resin of the Indian tree, Skinn's Stem Rejen Eye Serum moisturizes to help fill wrinkles from within for smoother skin. The same blend of natural ingredients help to enhance skin's natural vitality and fortifies the skin's barrier function, allowing skin's exterior to better cope with climate changes. For me, the eyes are one of the biggest tell-tale signs of aging, so I really like to take care of the delicate area. This is another light weight formula that provides the skin with everything it needs to stay plump, and bright. I've even been carrying this with me, and applying a little when my eyes feel tired or fatigue throughout the day. A little goes a long way, about half a pump is enough to smooth across the eye contours.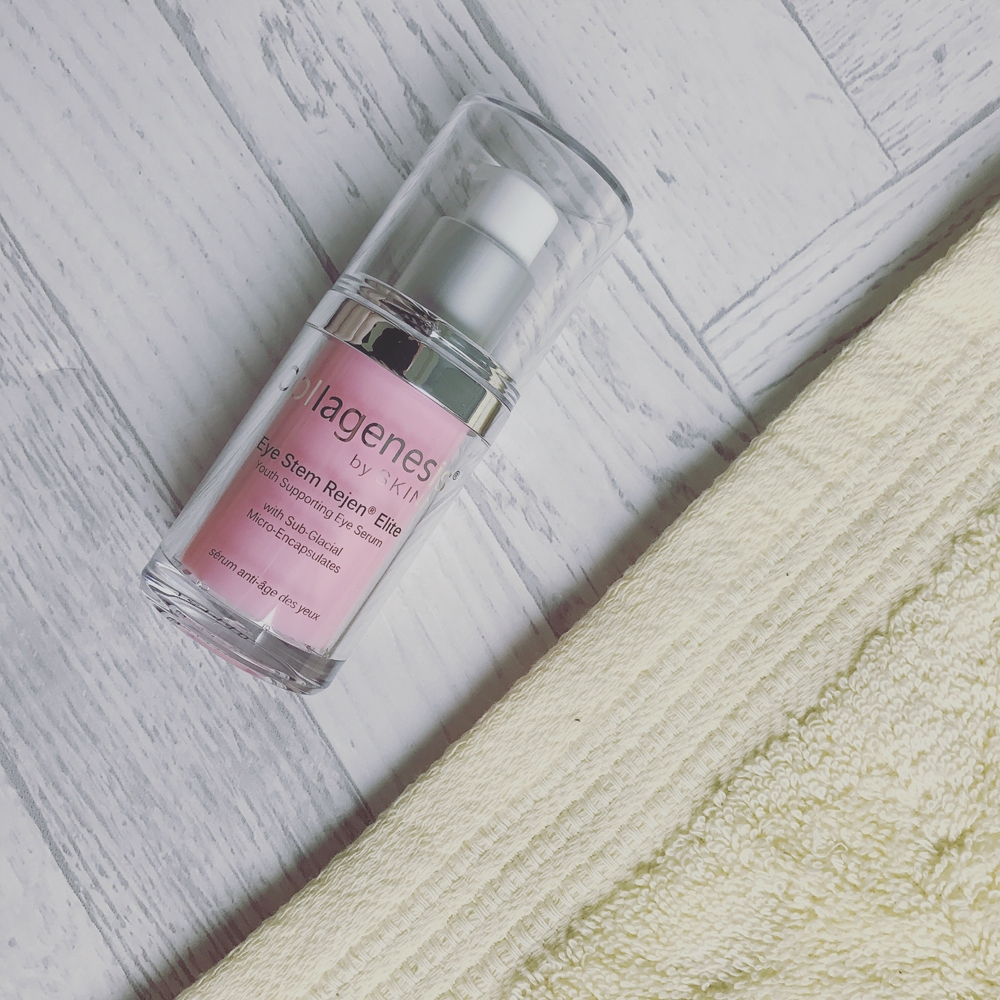 Lip Stem Rejen
Made with naturally derived active obtained from sesame seeds, Skinn's Lip Ste Rejen helps to diminish lines around the lip including marionette and nasolabial folds for a more rejuvenated and youthful appearance. Continuing to use the brand's patented technology and blend of Glacier Water, Snow Algae Powder and Alpine Rose, it delivers novel anti-aging technology that mimics the effects of the caloric restriction process. The lips are one of the most neglected areas of skin – we all know that we should be using an eye cream as they're readily available, but there's not many specialist lip products on the market. Unlike the rest of our skin, lips don't produce their own moisturising oils, meaning this area of the face can easily succumb to the elements if it isn't cared for. I like to smooth this not only on the lips, but around the entire mouth area to help reduce the appearance of laughter lines. This is another product that goes a long way, half a pump is more than enough to smooth over the entire mouth area, and can be used as needed throughout the day.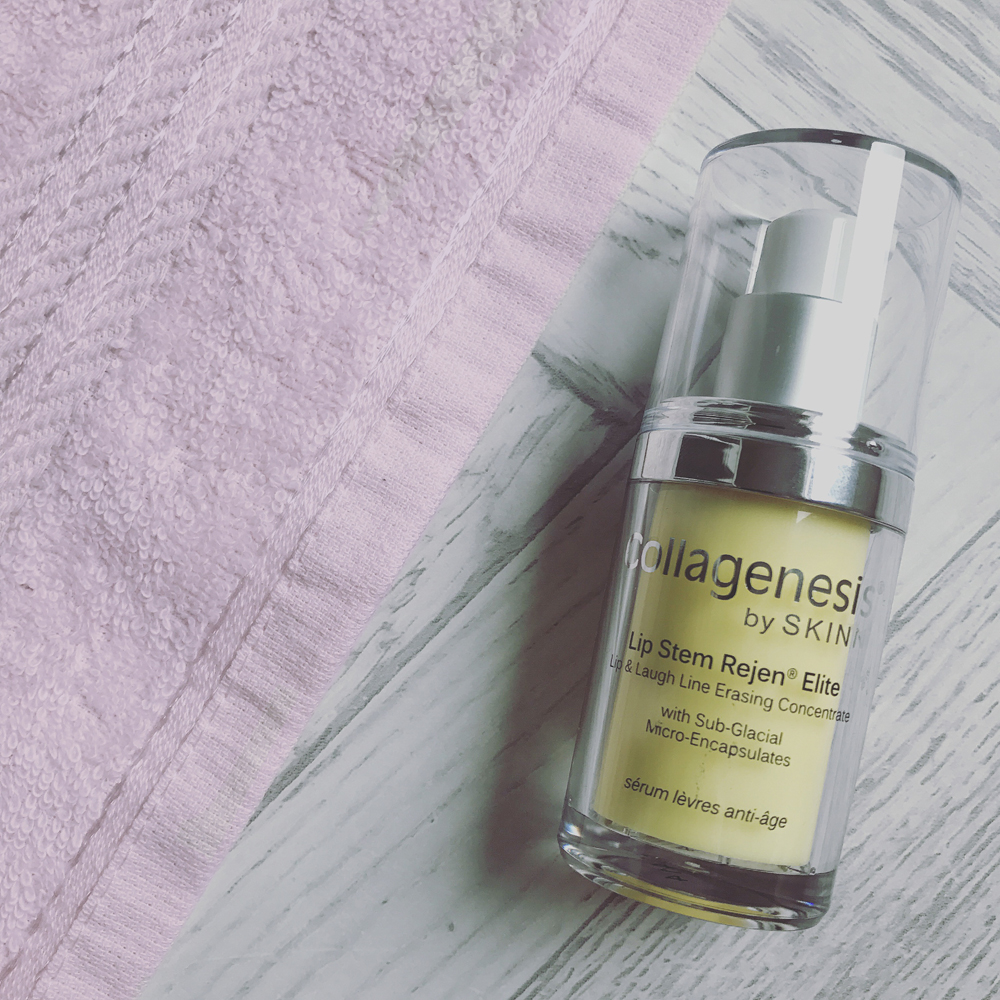 Just between us, because you know I like to hook you up – if you want to get your hands on this full kit plus a few free bonus items at a hugely discounted price (from £120.96 to just £39.99) get yourself over to Ideal Word on March 29th. Also, as part of their Birthday Celebrations, they'll be offering the kit in an exclusive super size, so you'll get even more product for your money! I'll defiantly be stocking up!