Who wouldn't want to chance to revive and revitalise their skin at home with a spa-like chemical peel? The unique formulation of Bravura London's at-home chemical exfoliators are gentle enough to use multiple times a week, while providing the same results you'd expect to find with an expensive salon treatment – helping to fade hyperpigmentation from sun damage or acne, reduces the appearance of fine lines, exfoliates dry skin without being abrasive and reduces acne breakouts.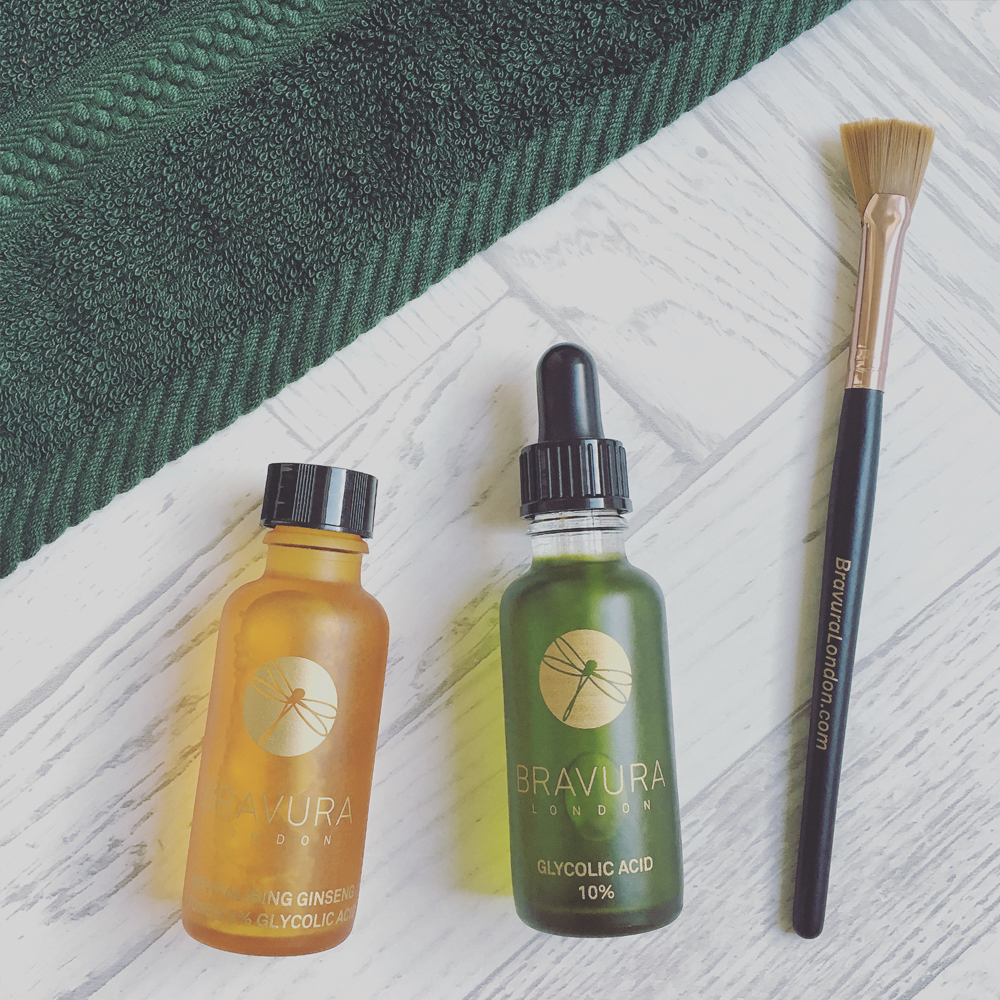 Regular readers will already know just how important I find exfoliating, but also just how difficult it is to find an exfoliator which works for you – if you're used to rational scrubs, it's hard to know when products are providing the right amount of exfoliation without being too harsh or damaging to skin. Bravura's chemical exfoliators eliminate the need to experiment with multiple products, and just one acid can be used in a way that suits your skin's needs.
Pre Peel Toner
Enriched with ginseng, Bravura's Pre Peel Toner can be used to lower the PH of your skin before moving onto an acid. When using the chemical exfoliators, you have to allow 30 minutes after cleansing for your skin's natural PH to become balanced, if you use the chemical exfoliator when your PH is high, it will neutralise the acid and you won't get the full benefits. By using this toner your PH is instantly lowered meaning you don't need to wait. I use this every other day, applying with a cotton wool pad to gently remove excess oils and debris from the face. It smells so great, and I'd recommend it as a general toner and cleanser even if you weren't using it alongside a peel.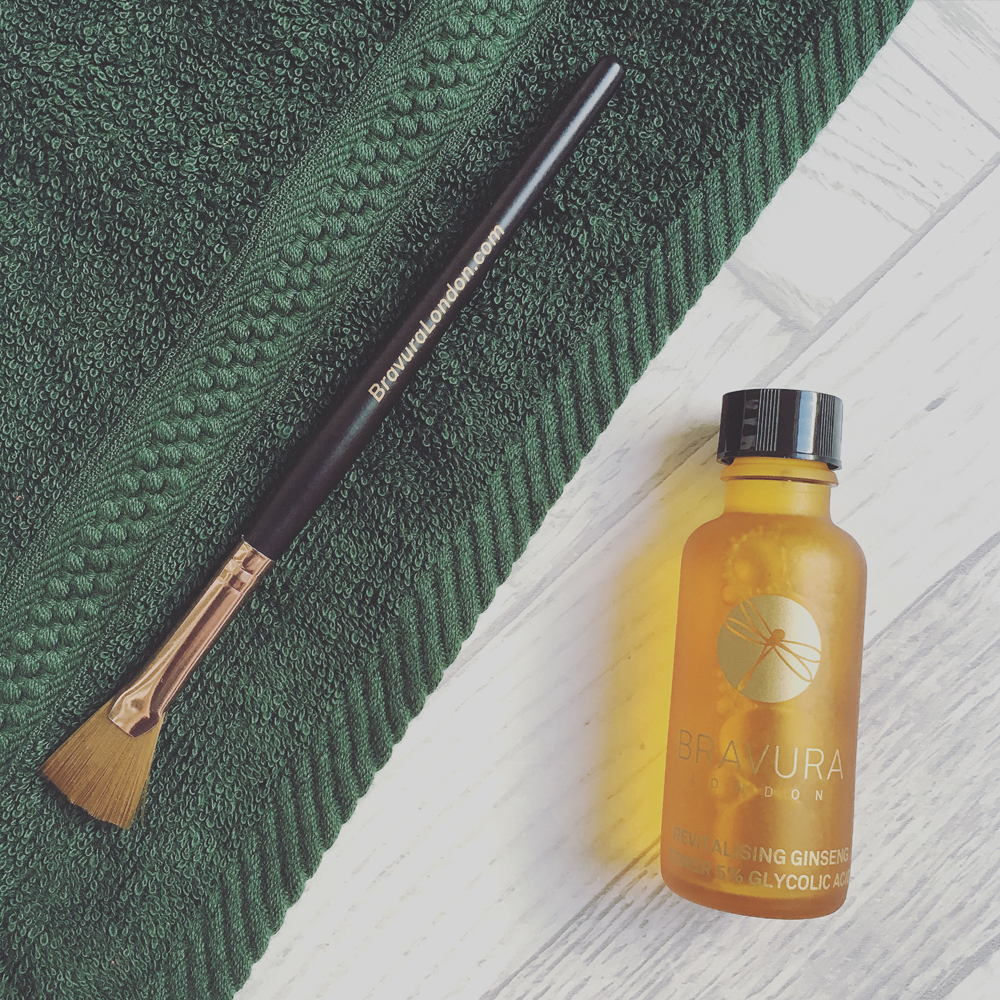 Glycolic Acid 10%
Infused with extracts of lavender, Bravura's Glycolic Acid not only smells amazing, it also gently removes dead skin cells, increases cell turnover, and stimulates your skin to produce more collagen. You can fine-tune your peel programme by letting the serum sit on your skin for longer or shorter amounts of time depending on how much of a peel your skin requires. As I'm getting older, fine lines are starting to appear, so I've really taken advantage of just how gentle this peel is, leaving it sit on my skin for the maximum 15 minutes – despite the instructions suggesting there may be a slight stinging sensation, I've felt no pain while using the product, the sensation for me has been slightly warming, but absolutely no discomfort. And it's actually so mild, there's no need to neutralise, simply wash off.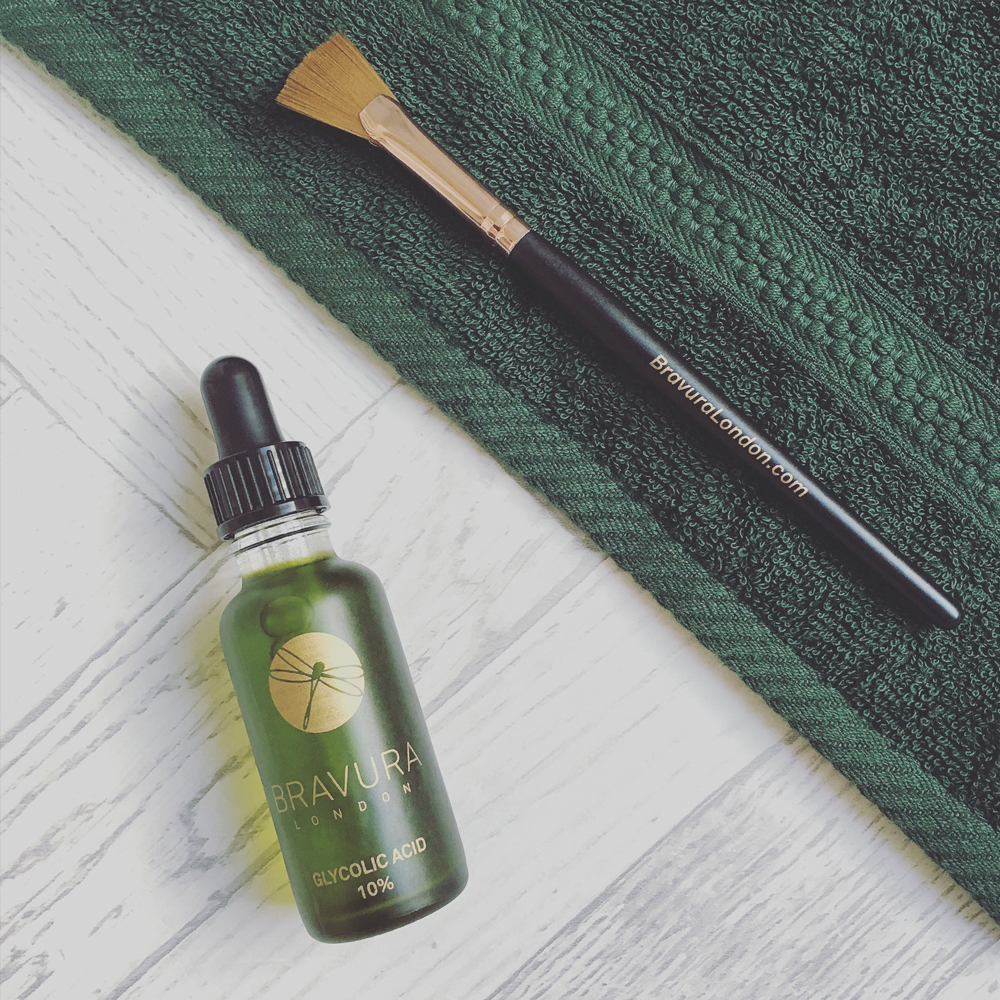 Compared to a salon peel, this is so much more convenient – not only is there no down time (salon peels cause extremely dry, flaky, and red skin which can last for more than two weeks), but the results are even better! By gradually, yet constantly using this product by skin has got used to turning over fresh cells quicker, leaving me with a healthy complexion, more even skin tone, and minimised pores. While it's too early to see it's effect on fine lines, I'm defiantly going to keep using it – like I've said, it's a gradual process.