As we age, out skin looses the ability to produce collagen, leading to fine lines and wrinkles. Absolute Collagen have formulated a convenient, drinkable supplement specifically for men, which not only contains 8g of collagen per serving, but also protein and vitamins to help support the normal function of both skin and muscle.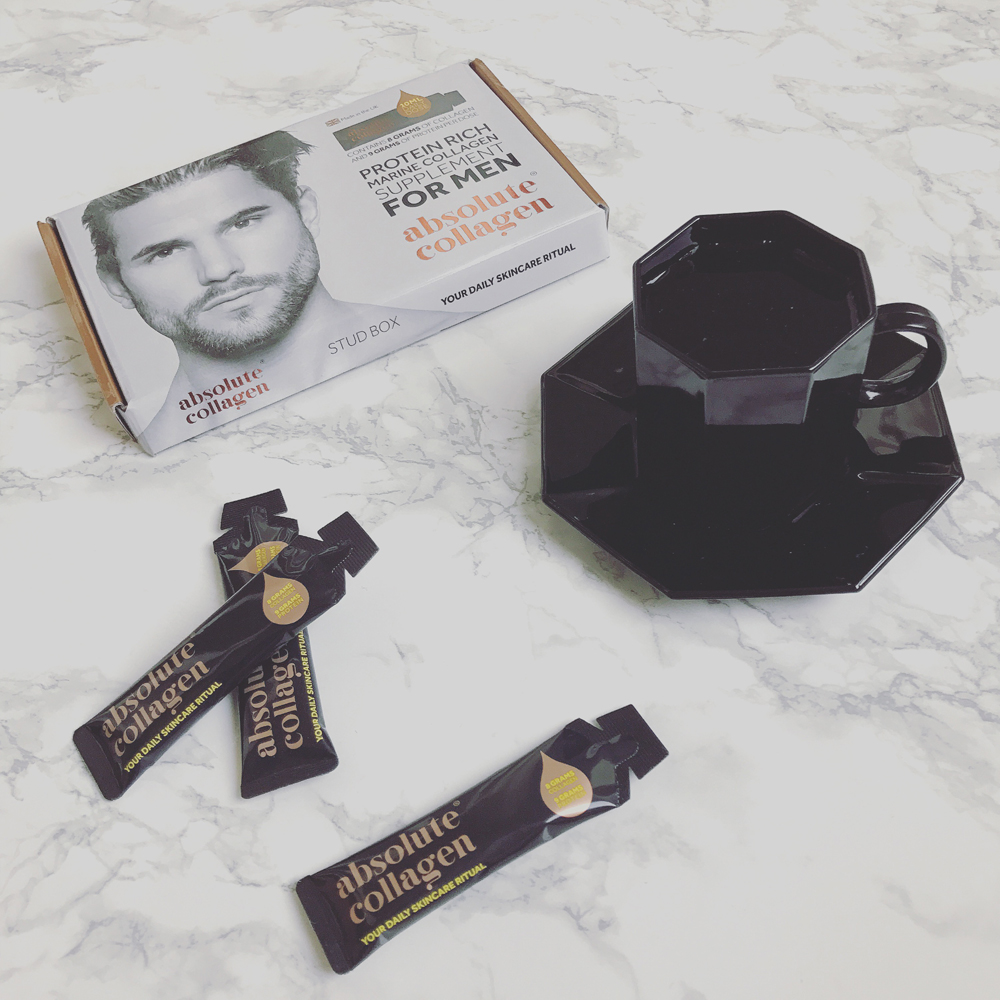 I truly believe the age-old saying "you are what you eat," but I'm also very aware of just of difficult it can be to ensure you're eating the right things. Due to a busy lifestyle, and limited choice when on the go, it can be impossible to get all the goodness we need to maintain healthy skin. Thankfully Absolute Collagen have popped everything we need to keep our complexion in check into one handy, drinkable sachet. Packed with collagen, vitamin 8, and protein, it helps to support skin from the inside out. As much of a buzzword "collagen" has become in topical skincare, it's pretty useless when applied to the skin. When coming from inside the body, the results are much more notable!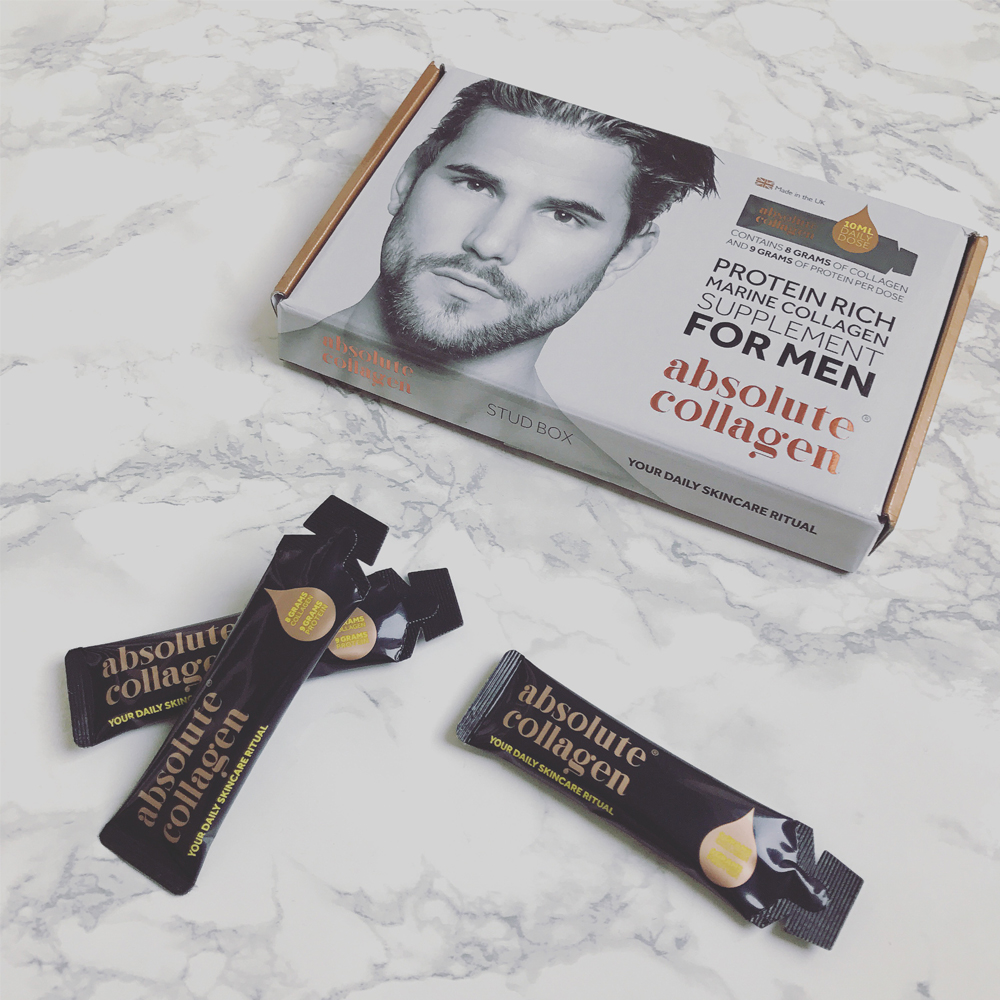 I've taken one sachet with breakfast for the past few days. I'm really impressed with the flavour! Some supplements have a pretty nasty after taste, I've found these to have a really similar taste to manuka honey – smooth and slightly sweet, despite containing no sugar. After just 14 days, I've seen some pretty amazing results- my skin is already clearer with less redness, and a more plump appearance. As the skin's natural turnover takes 30 days, I'm expecting to see even better results over the next two weeks. It's not just skin that benefits from this shot of goodness, as over the past week my fingernails have grown quicker than ever before!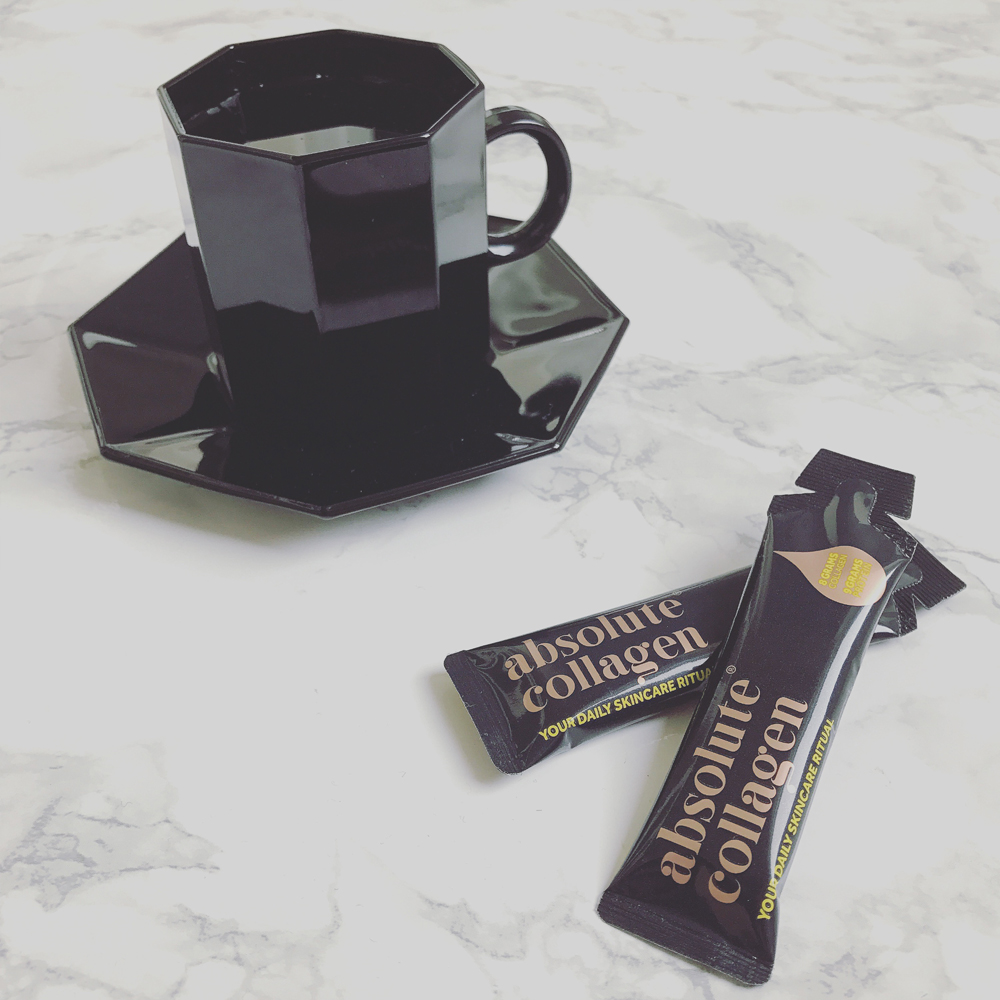 If you didn't want to invest the near £60 price tag for a 30 day supply every single month, I'd certainly recommend taking these as a treat for the skin in the run up to a big event, or occasion where you'd like to look your best.