To make grooming even easier, Men-U have packed all their high performance, ultra concentrate products into one handy Selection Box. Formulated with high percentage of the finest ingredients, each travel-sized packs a serious punch with more applications than you'd first think.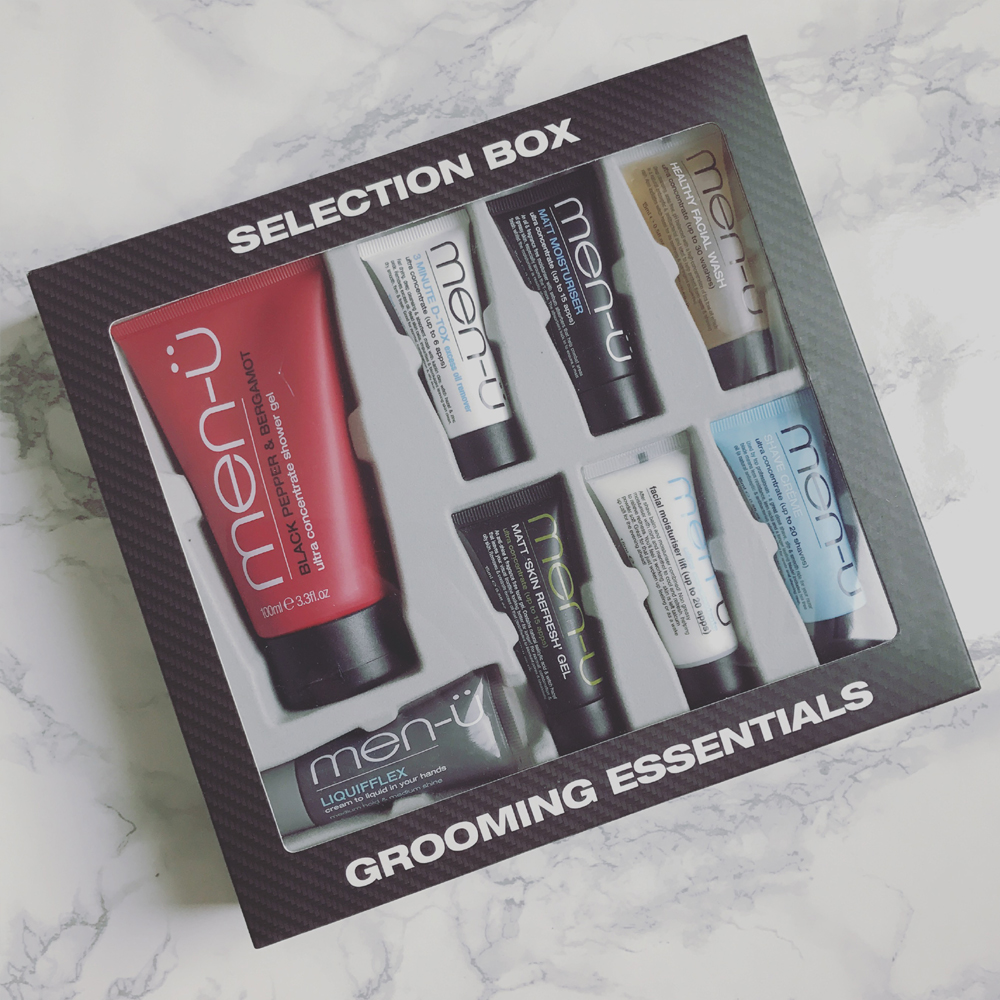 Men-U's Selection Box Contains:
3 Minute D-Tox
Fast drying, Men-U's 3 Minute D-Tox face mask works to deep-cleanse the skin, removing excess oil, and preventing blemishes. This is defiantly one for those of us wanting amazing results quickly, as we can't always take the 20-30 minutes for a regular mask to do it's thing. I use this just once or twice a week to take advantage of it's super-concentrated ingredients and keep my skin clear. This has been one of my favourite masks for a long time.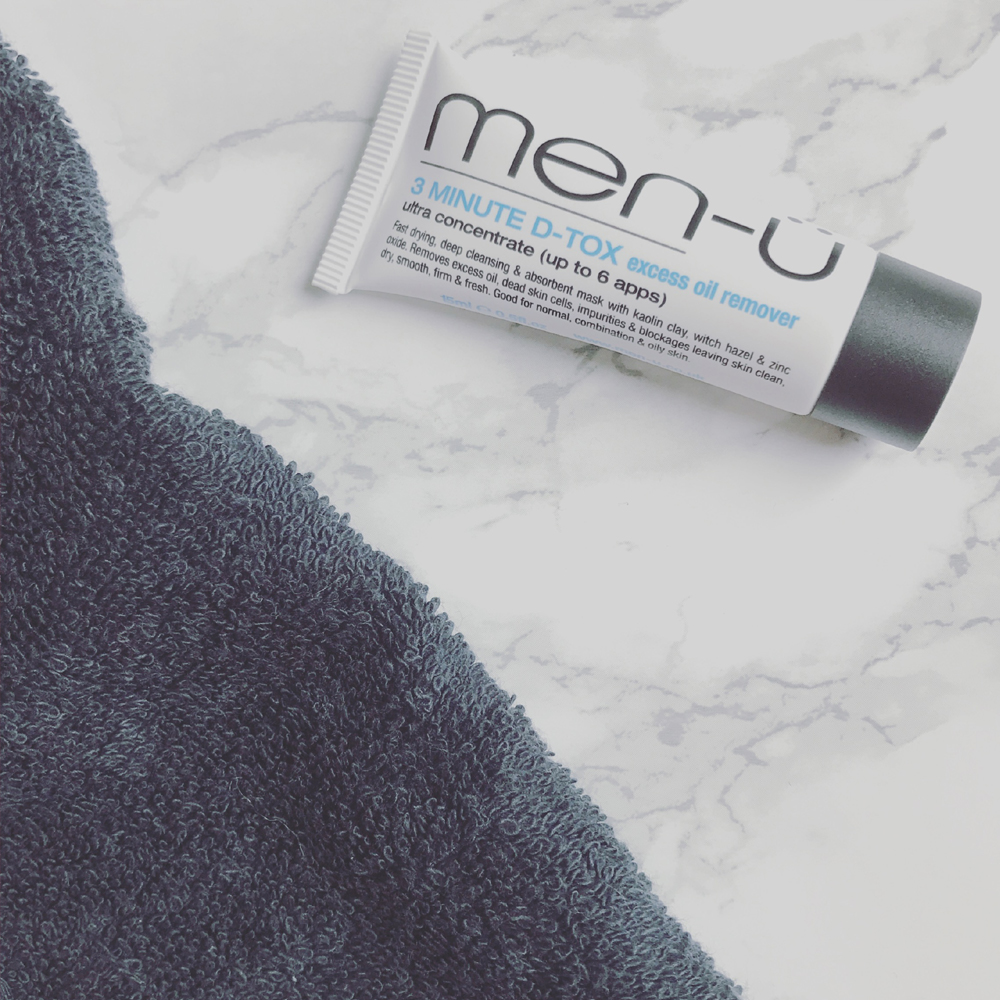 Shave Crème
Used by professionals, Men-U's Shave Crème doesn't just provide a comfortable shave, it also contains natural antiseptic & antibacterial to help prevent ingrown hairs and red bumps. With this, I've found less is more. There's no need to waste it – a pea sized amount smooth's across the face and neck, cushioning skin as you shave.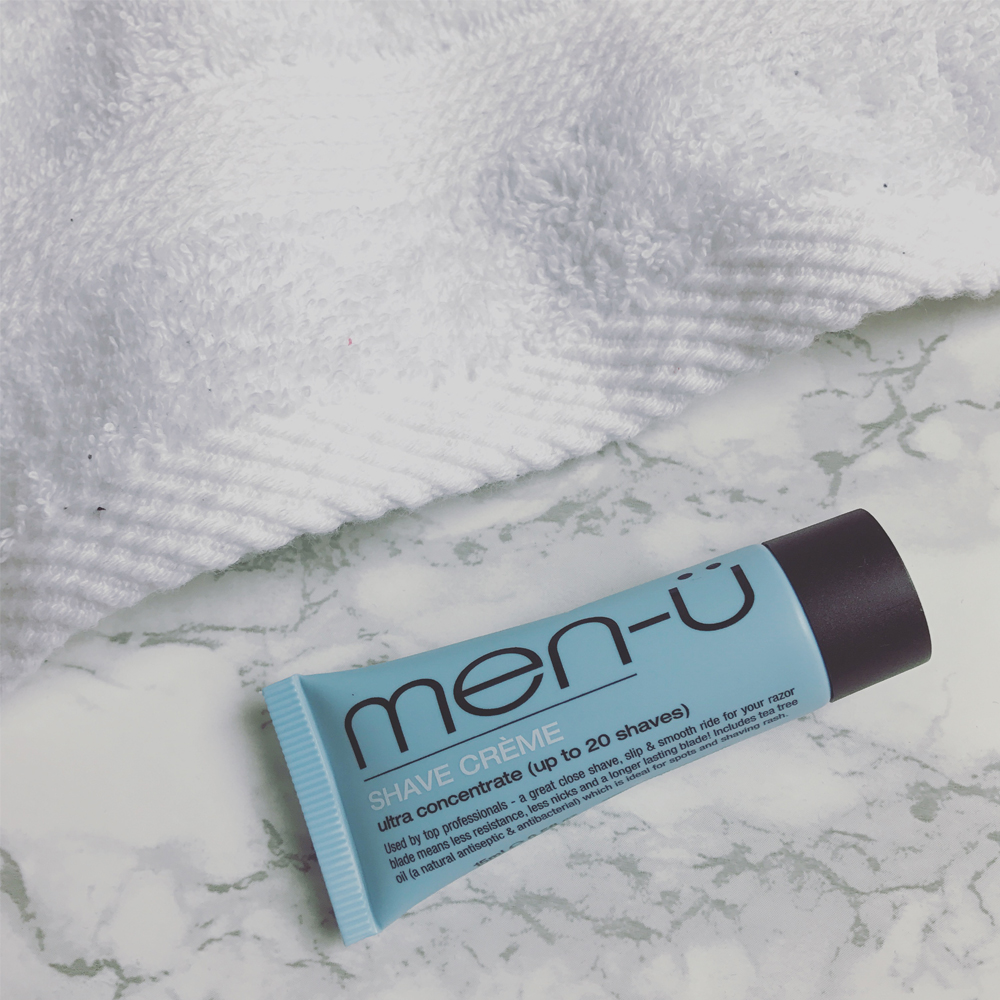 Healthy Facial Wash
Soap free and PH balanced, Men-U's Healthy Facial Wash is packed with Aloe Vera & pro vitamin B5 moisturise and help prevent the skin from becoming dry. Tea tree oil and Witch Hazel sooth and heal skin, making this a must-have as part of your post-shave routine. Having combination skin, it's pretty difficult to find a face wash that's tough enough to remove excess oil from the t-zone, but still gentle enough on the drier outer areas of my face – this defiantly does both!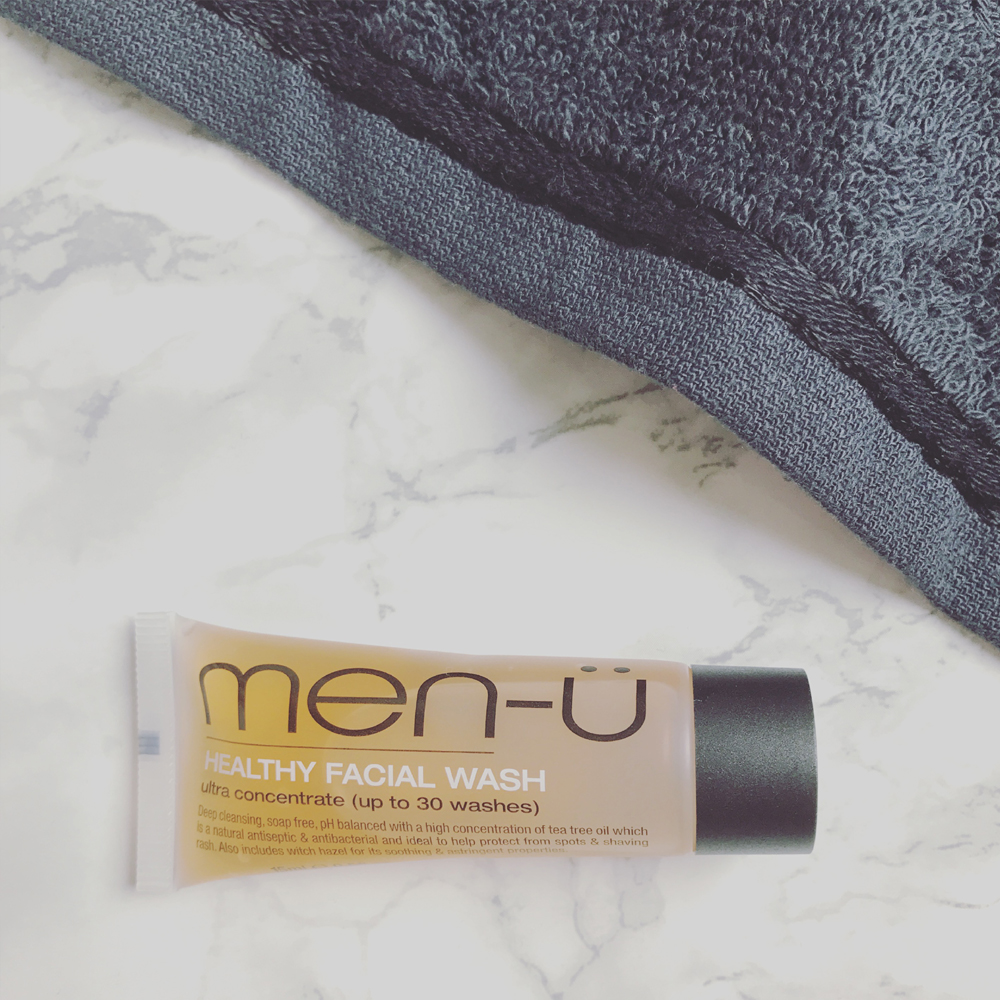 Ultra Concentrate Shower Gel
Packed with a plethora of high percentage of active ingredients, Men-U's Ultra Concentrate Shower Gel is a spicy & fruity blend of black pepper & bergamot citrus. It's fresh fragrance is a great way to start the day, as well as cleanse and hydrate the skin.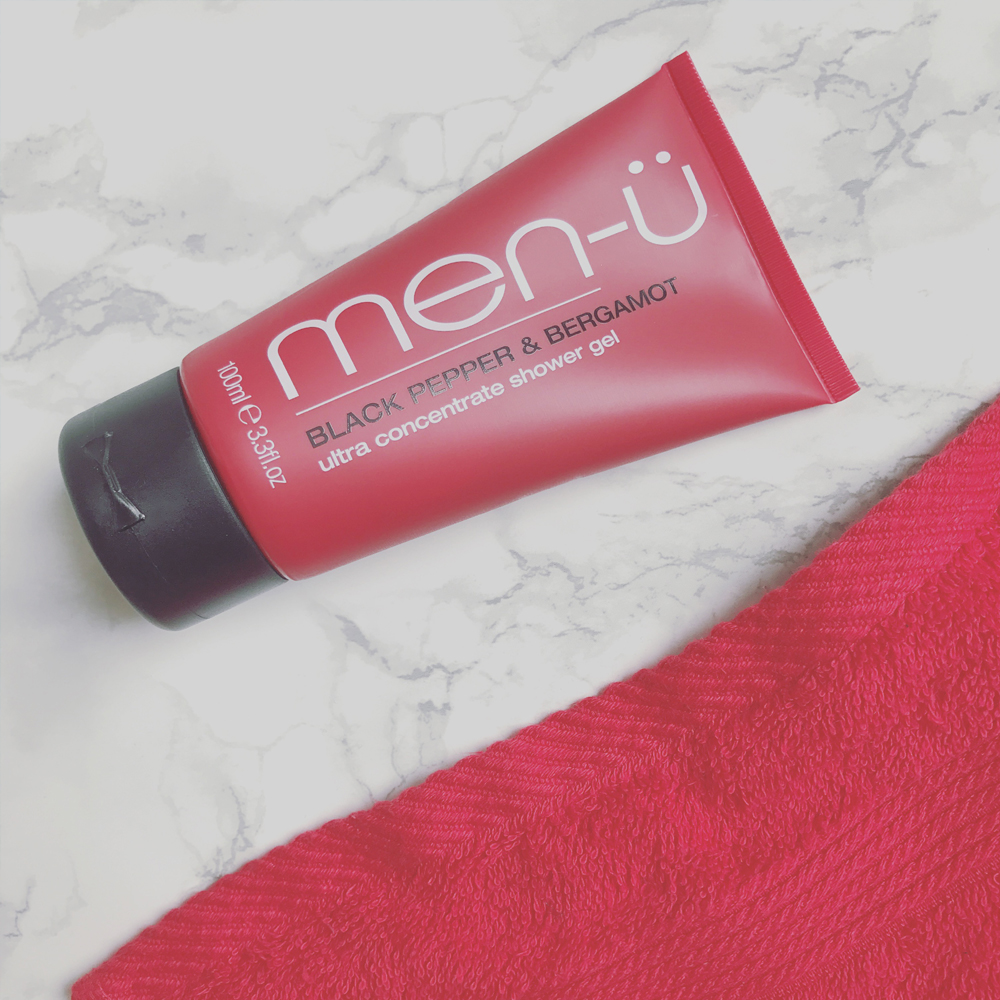 Facial Moisturiser Lift
Packed with mint and menthol Men-U's Facial Moisturiser Lift cools and calms the skin post shave. I use this whenever my skin needs an instant pick-me-up, mainly after a late night, as it refreshes skin, reduces redness and puffiness, leaving skin super-soft.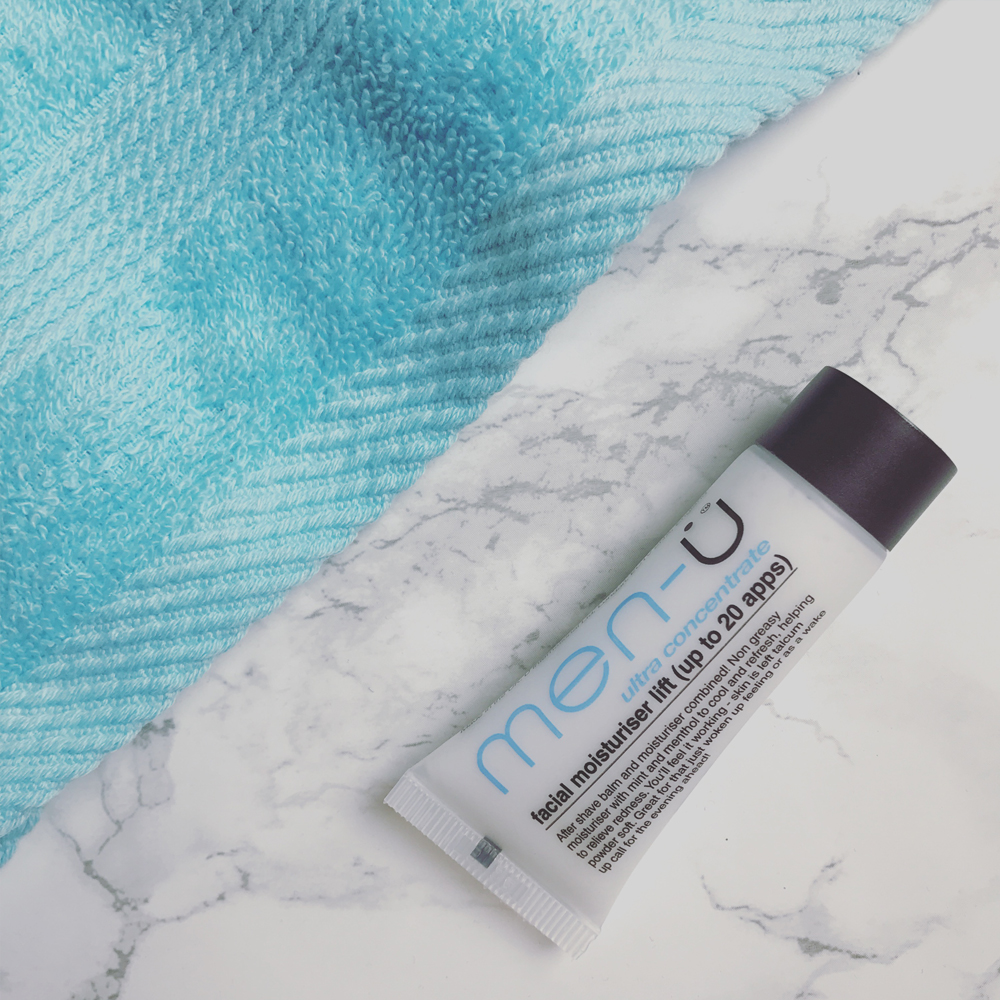 Matt Skin Refresh Gel
Formulated with natural salicylic acid & witch hazel, Men-U's Matt Skin Refresher Gel works as an anti shine toner to help control excess oil production which may lead to breakouts. Antiseptic and anti-inflammatory, it's ideal for application after shaving. I've found this to go a long way, a tiny amount is more than enough to smooth over the entire face and neck, leaving it instantly refreshed, and helping to combat shine all day.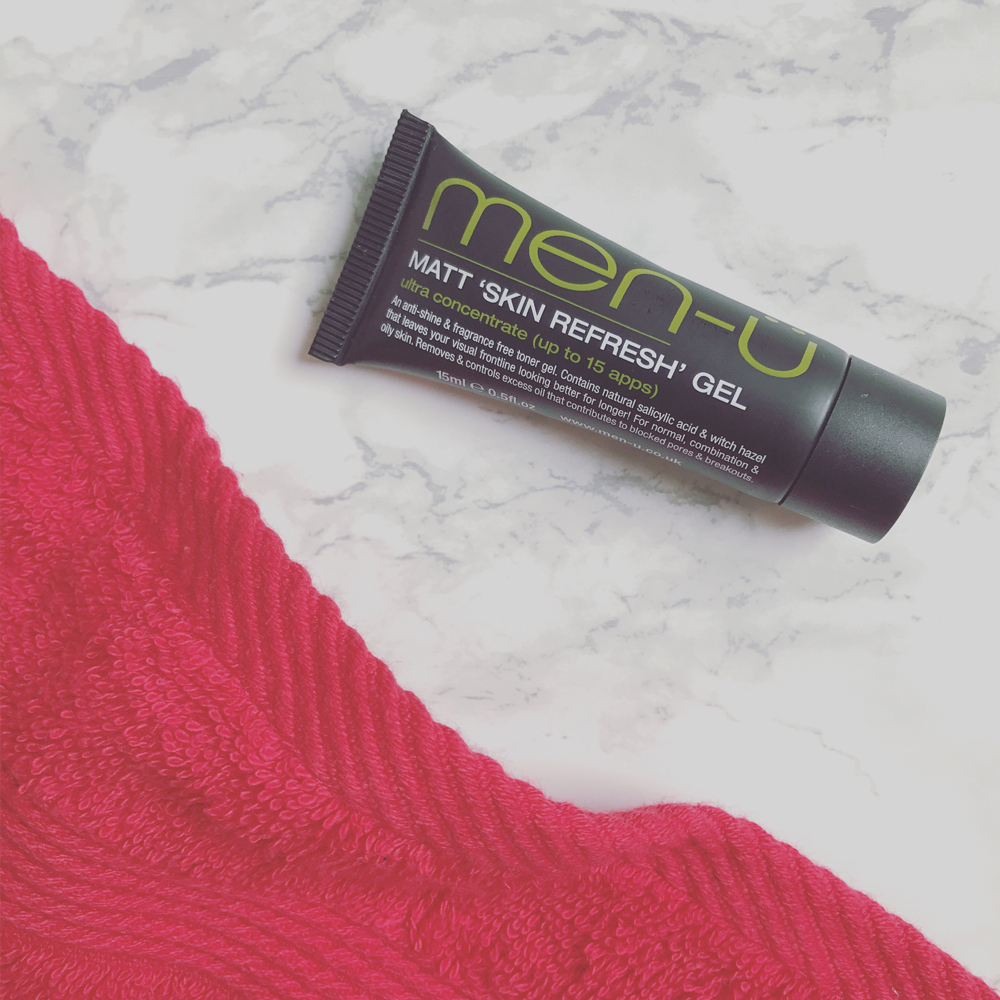 Matt Moisturiser
Oil and fragrance free, Men-U's Matt Moisturiser hydrates skin, tackles free radicles to reduce premature aging, all while absorbing excess oil, keeping your skin shine-free for longer. Used after the Matt Skin Refresher Gel this is the ideal day cream to mattify the complexion.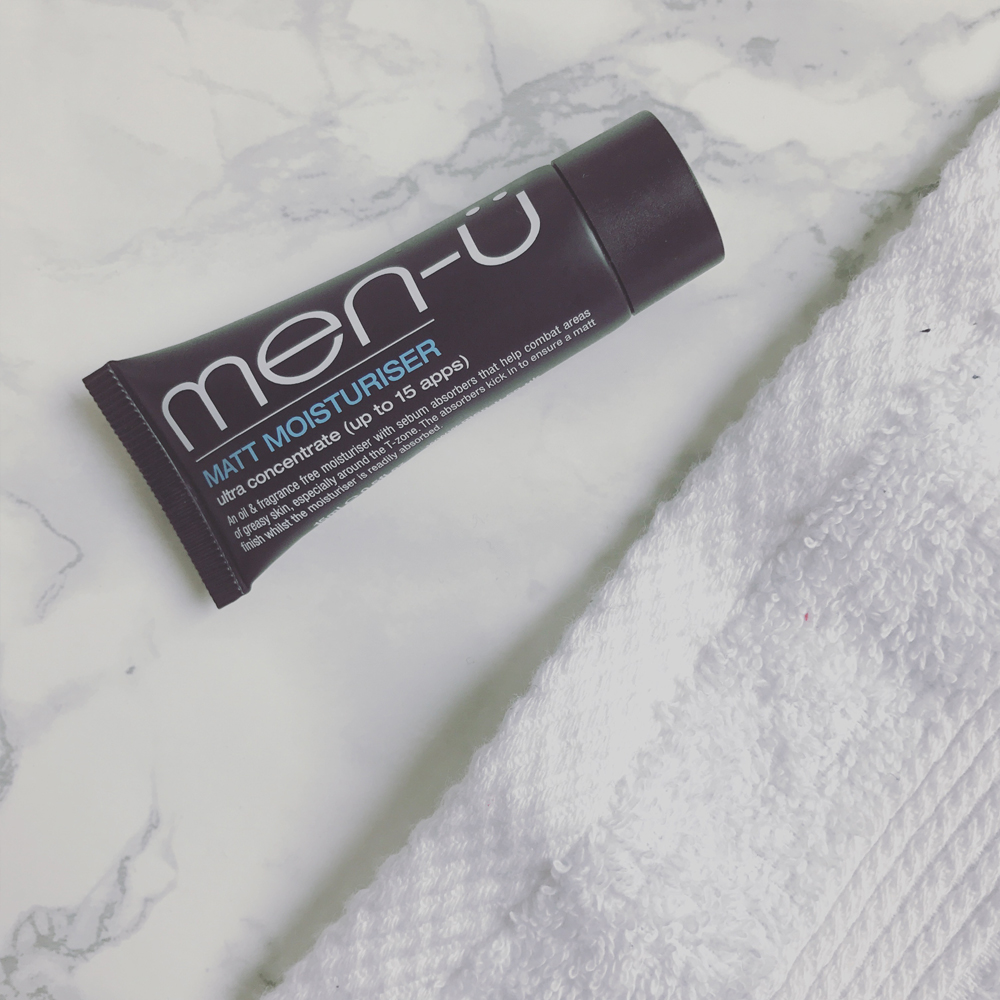 Liquifflex
Easily dispersed through the hair, Men-U's Liquifflex adds weightless hold and thickness. I like to apply a little to wet hair before blow-drying to add volume without any stickiness or flaky dryness from excess product build-up.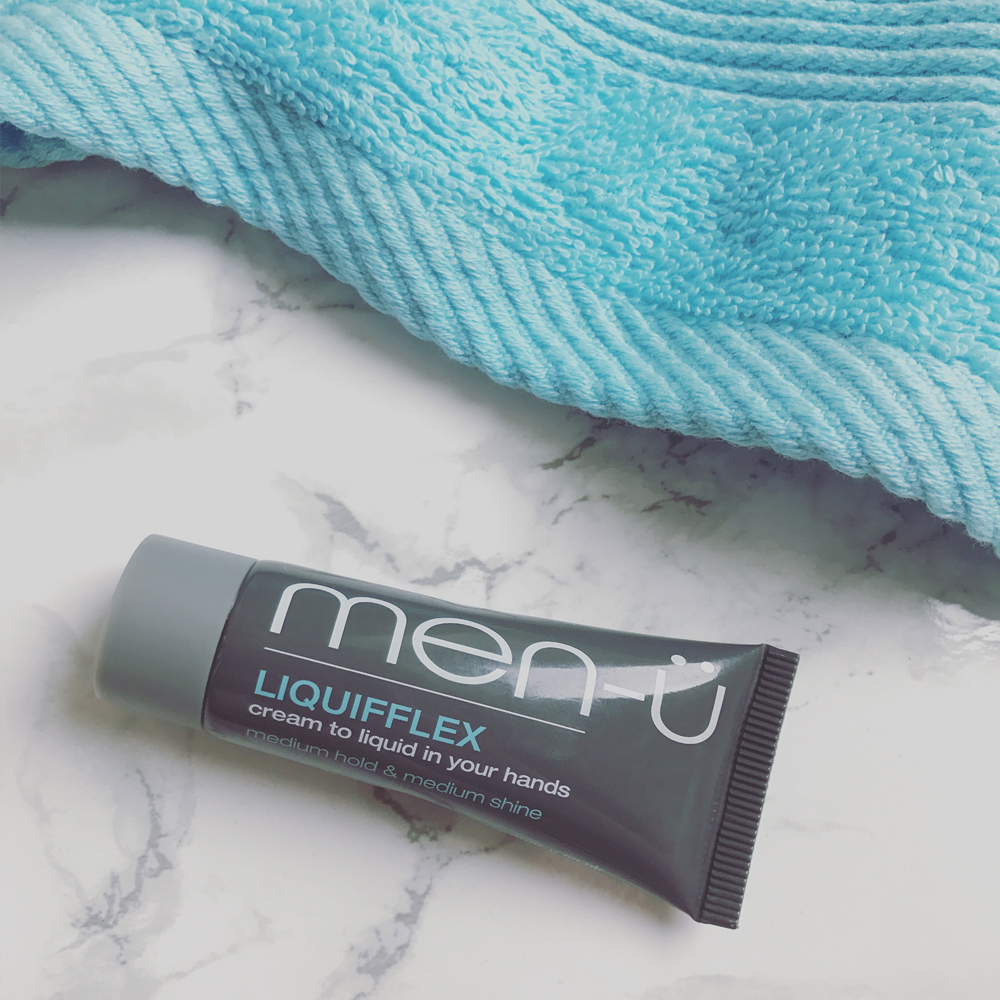 All these Men-U products are available as individuals to pick'n'mix from, or as grooming gift-sets.