Handmade with natural, organic ingredients, Hutton & Lynne have developed a range of products designed to nourish and nurture skin. Completely free from chemicals, each of their vegan and cruelty-free products are produced in small batches to maintain quality and freshness. Hutton & Lynn use only botanical ingredients that will not strip, strain, or stress, but work with your skin's natural defensive and regenerative processes to heal and nourish.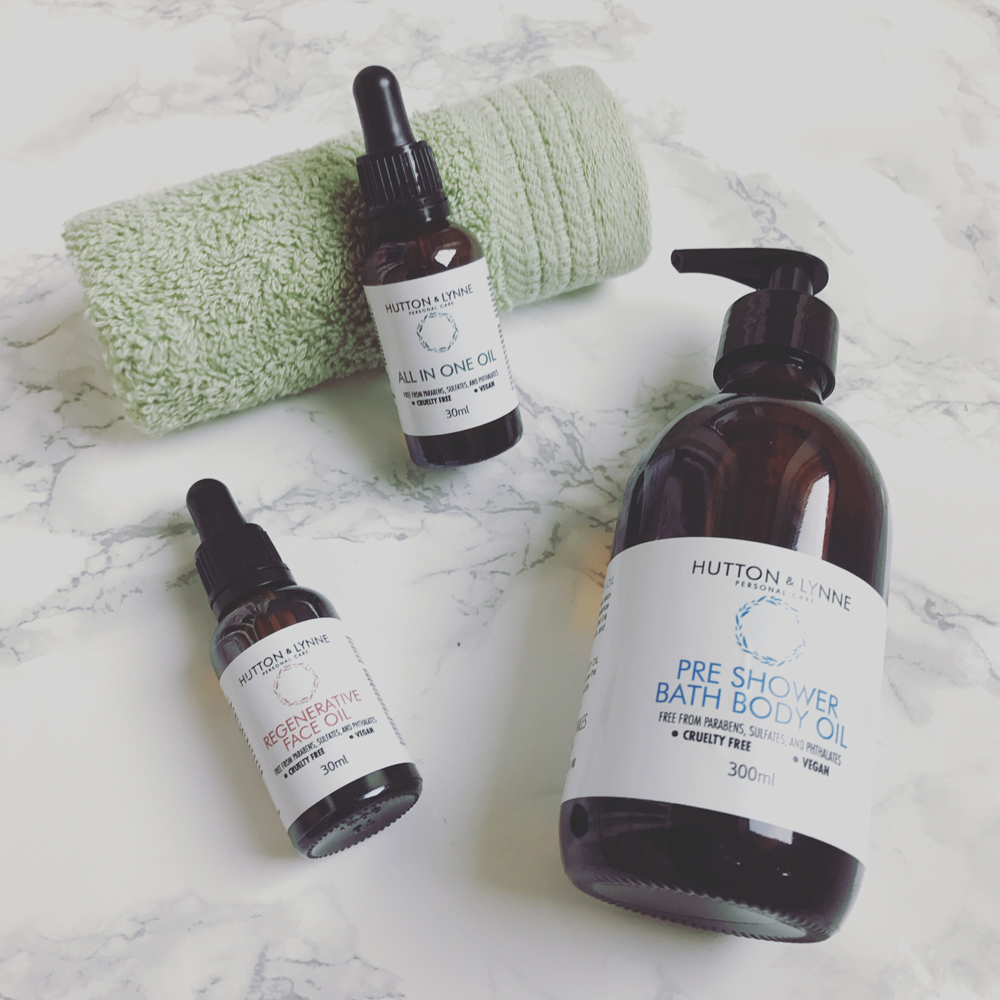 All in One Facial Oil
Working as a cleanser and moisturiser, Hutton & Lynne's All in One facial oil is a versatile blend of organic oils that gently cleanse, dissolve makeup and debris without stripping skin's natural oil balance and moisture barrier. At first glace it may sound counter-intuitive to cleanse with oil, but trust me, it really works! For a long time, I've favoured oils over anything else – they're much more gentle, and cause very little dragging or pulling of the skin. Not only do the melt away makeup and other pollutants, they also leave the skin feeling soft, supple, and hydrated. I like to use 5-6 drops to massage the face for a few minutes – think home facial – before gently removing the excess oil with a damp cloth. Skin is left refreshed and moisturised. This also makes an ideal pre-shave oil to soften stubble – apply 2-3 drops to the beard area, and cover with a warm, moist face cloth for a barber-shop like shave at home.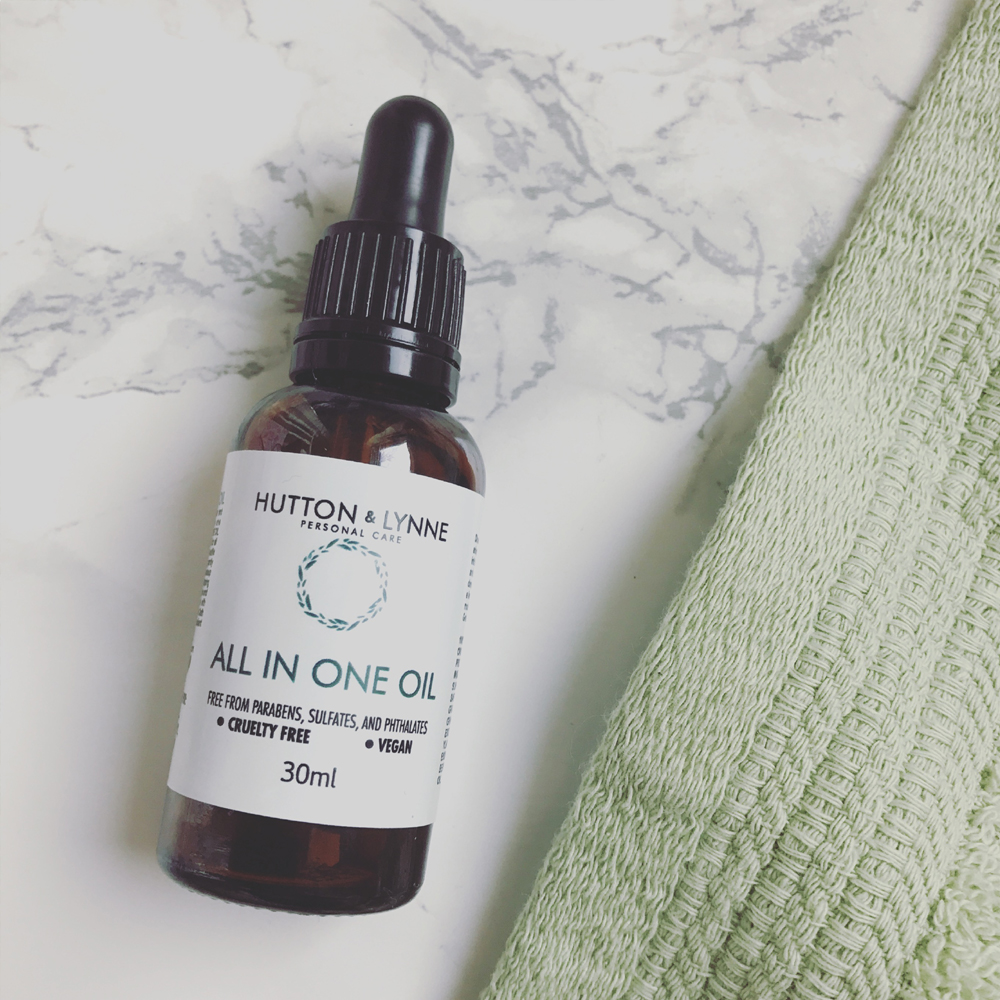 Regenerative Facial Oil
Designed to calm, tone and nourish skin, Hutton & Lynne's Regenerative Facial Oil has been formulated with a luxurious blend of pure regenerative oils. Oils can sound heavy on the skin, but it's just about choosing the right blend – this product includes oils light weight enough for daily use. In fact, it's usually the unnecessary ingredients in regular moisturisers which give them weight. By taking your hydration routine back to basics you'll see a huge improvement in your skin. For the past few weeks I've used a few drops once a day over the top of a Vitamin C serum to lock in moisture and provide intense hydration to the skin. My skin is glowing, there's less blemishes and breakouts, and the redness which I usually suffer with from sensitive skin is nowhere to be seen! Plus this smells amazing with no added fragrance!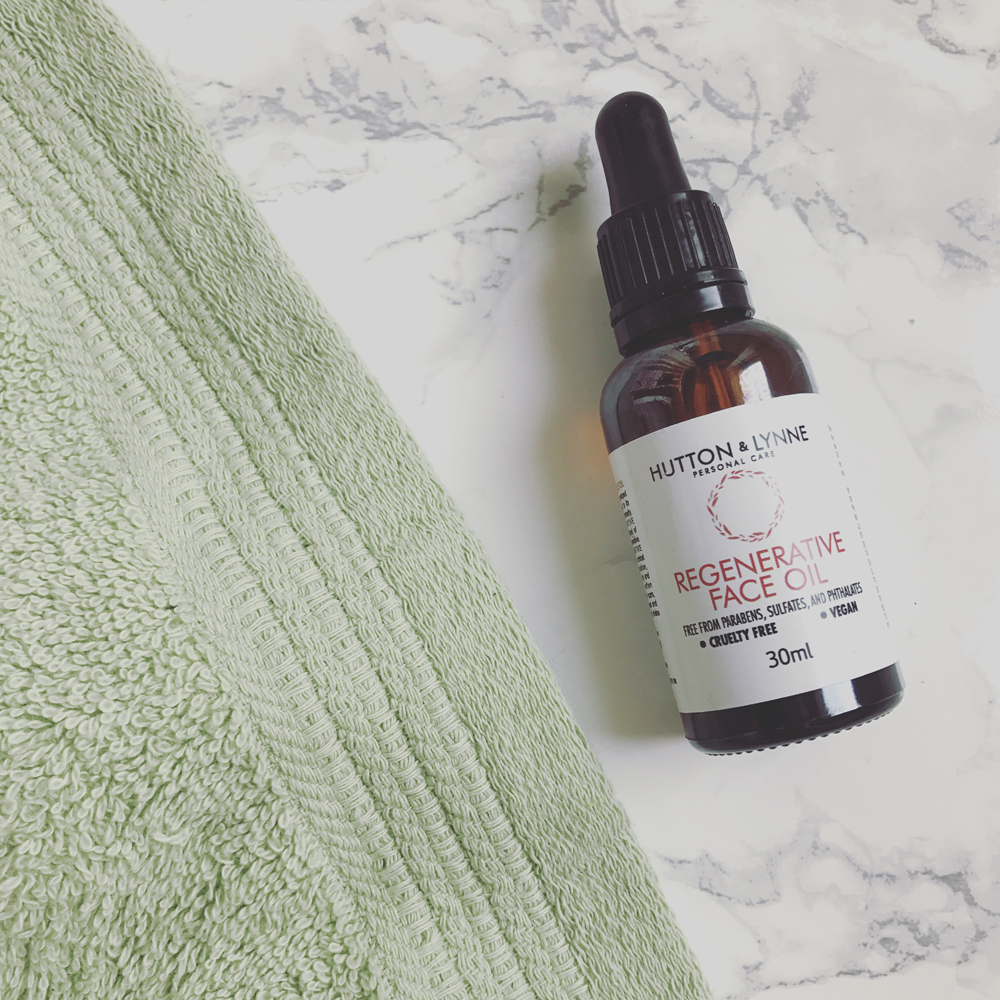 Pre Shower Body Oil
Formulated to prevent skin from loosing essential moisture whilst showering, Hutton & Lynne's Pre-Shower Oil helps balance the skin while gently cleansing. This is designed to be used 5-10 minutes before showering or bathing, but I think it's too nice to wash off, so I've been using it during my shower by applying a few drops to a natural konjac sponge and working it around the whole body as the last step in my bathing routine. half a pump is enough to moisturise skin without leaving any greasy residue, and can help save time by eliminating the need to moistures after drying off. Remember to take care as it does make surfaces a little slippery! Just like other Hutton & Lynne products, this smells amazing thanks to essential oils – this has a citrus aroma which intensifies in a steam shower, making it ideal for use in the mornings as it's a great wake-me-up!