Gold based beauty products aren't a new concept, it actually dates back to at least the Egyptians – it's been rumoured that Cleopatra used a gold masks as part of her skincare regime. Today there's a plethora of products boasting 24k gold as and active ingredient.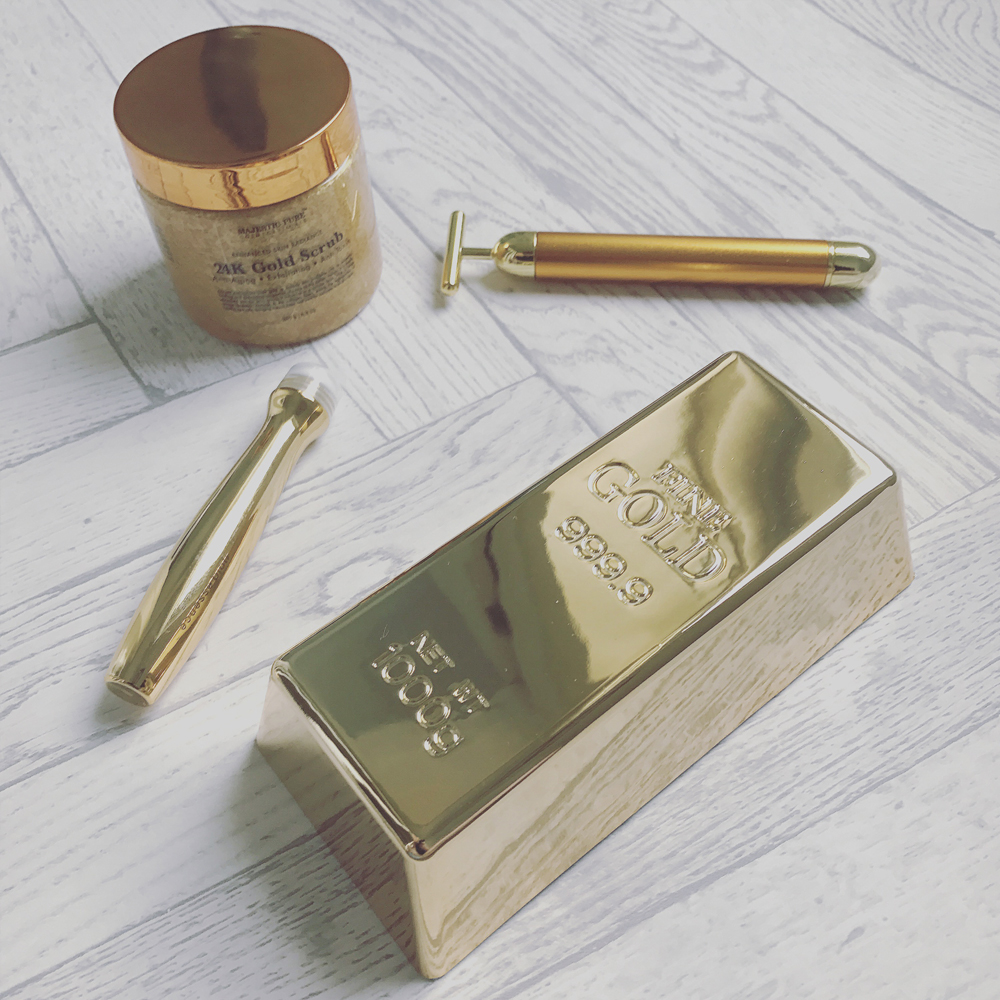 Gold base products claim a multitude of beauty benefits; from calming inflamed skin and treating sun damage, to increasing skins elasticity and reducing fine lines and wrinkles. I've put a few of the most popular to the test…
24k Gold Scrub
Formulated to moisturize, brighten, and intensively repair skin this 24K Gold Scrub contains a gentle exfoliate to buff away dead cells and daily debris, while natural oils replenish the skin. It's defiantly one of the best scrubs I've used as I like them pretty rough. I'm not sure if it's the gold or the natural oils, my skin is so much more moisturised!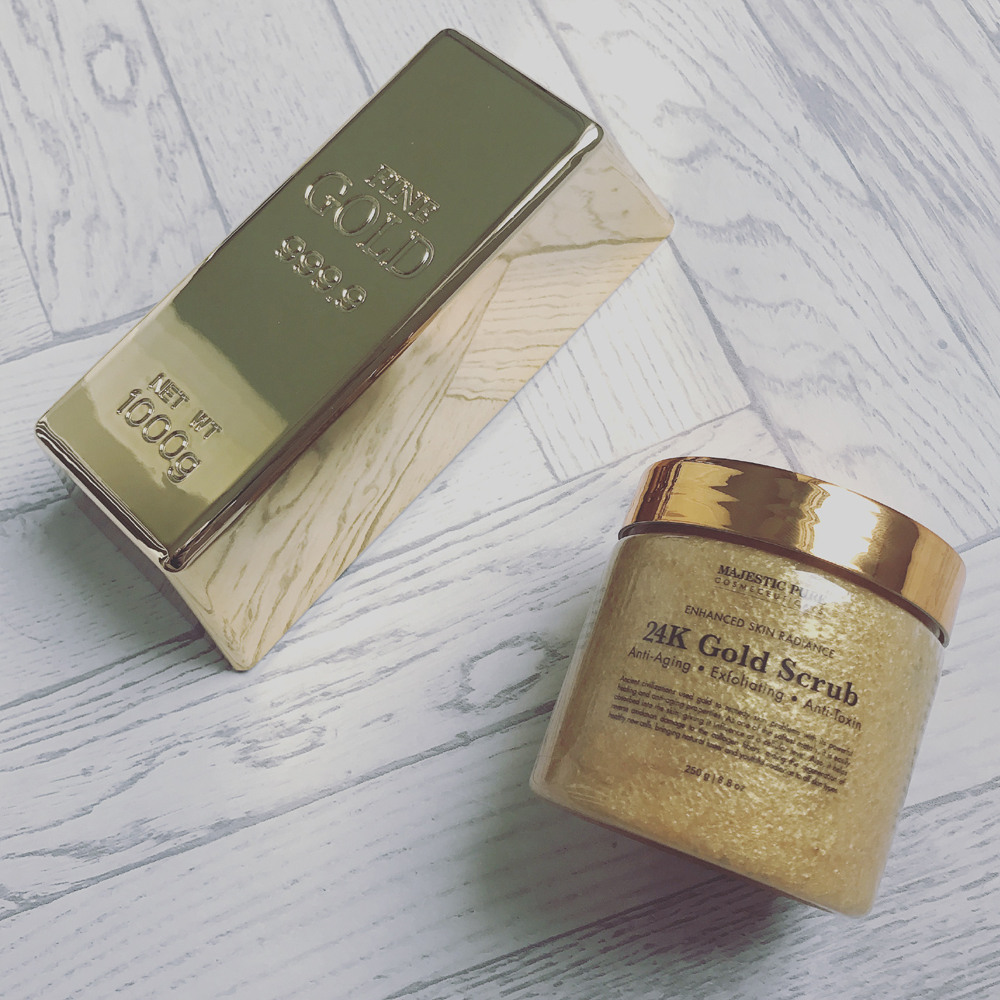 24K Gold Peel Off Mask
Peel off masks are huge in the beauty world right now, so of course someone had to combine the peel-off power with real gold! This 24k Peel Off Mask works by pulling away dead skin and excess oil build up from deep within the pores, but thanks to the added benefits of old, it also calm and brightens the skin. If you're a fan of the charcoal black masks, you'll love this!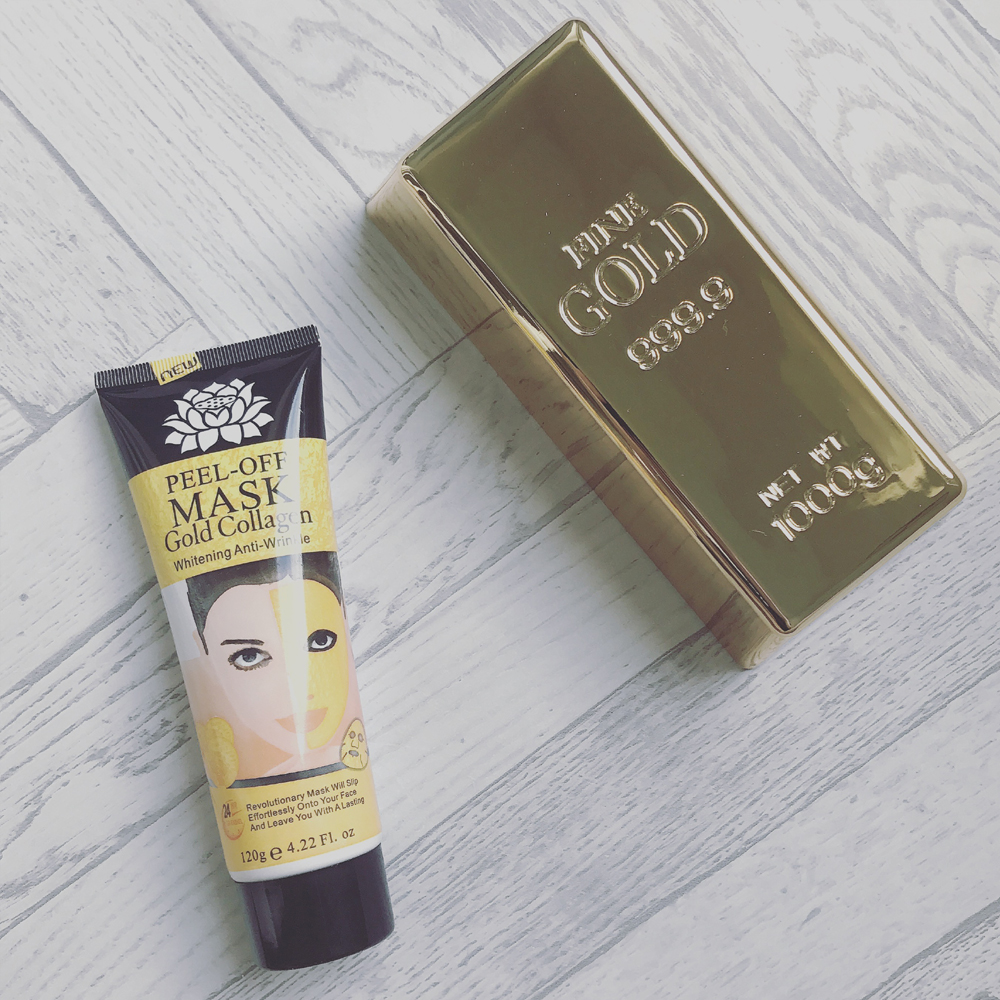 24k Gold Collagen Face Mask
I'm sure everyone has already laid eyes on these as they're another big trend in the beauty world, but if you haven't already tried the 24k Gold Collagen Face Mask, you really should! The gel-like mask is soaked in a ultra-light weight serum that moisturises, calms, and sooths skin. I've bee using these for once a week for the past 18 months as they're a firm favourite of mine!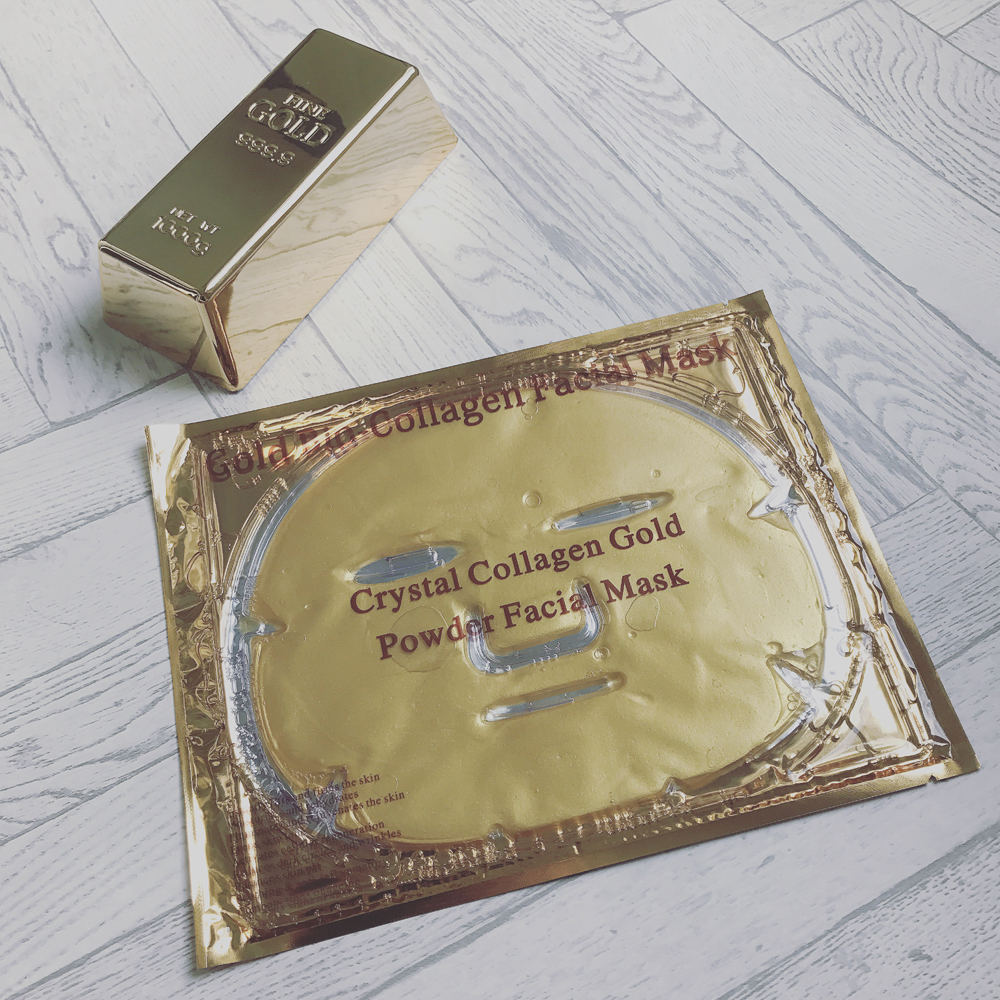 24k Gold Eye Serum
The eyes are one of the worst tell tail signs for premature aging, so it makes sense to protect the delicate area with the power of gold. This light weight, gel-like serum can be applied directly from it's roller to massage tired eyes, while brightening them and helping to reduce those fine lines and the early signs of aging.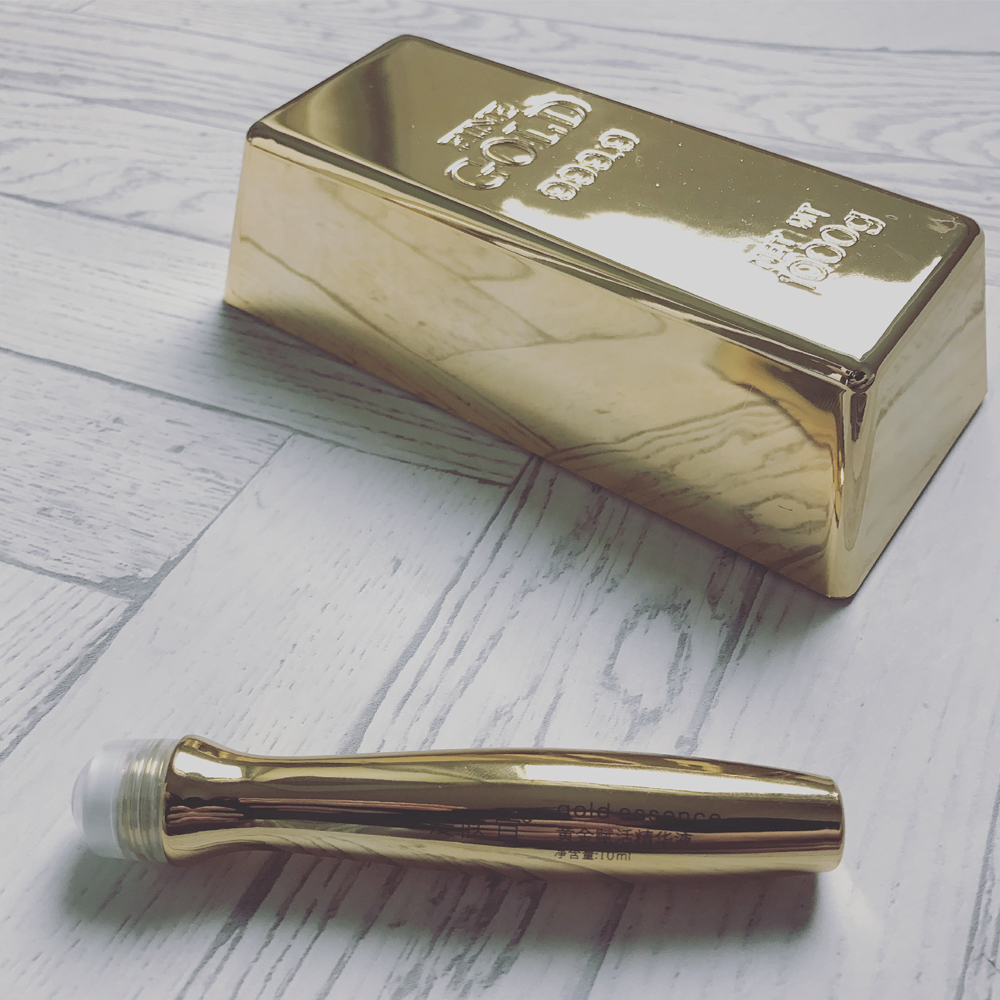 24k Gold Beauty Bar
This is one of my favourite 24k gold products! Plated in the precious metal, the 24k Gold Beauty Bar can be used with your daily moisturiser to give your face a delicate massage with ultrasonic vibrations. This not only helps your skin to absorb more product, it also stimulates circulation, meaning your body delivers more oxygen to the skin, giving you an enhanced, healthy glow.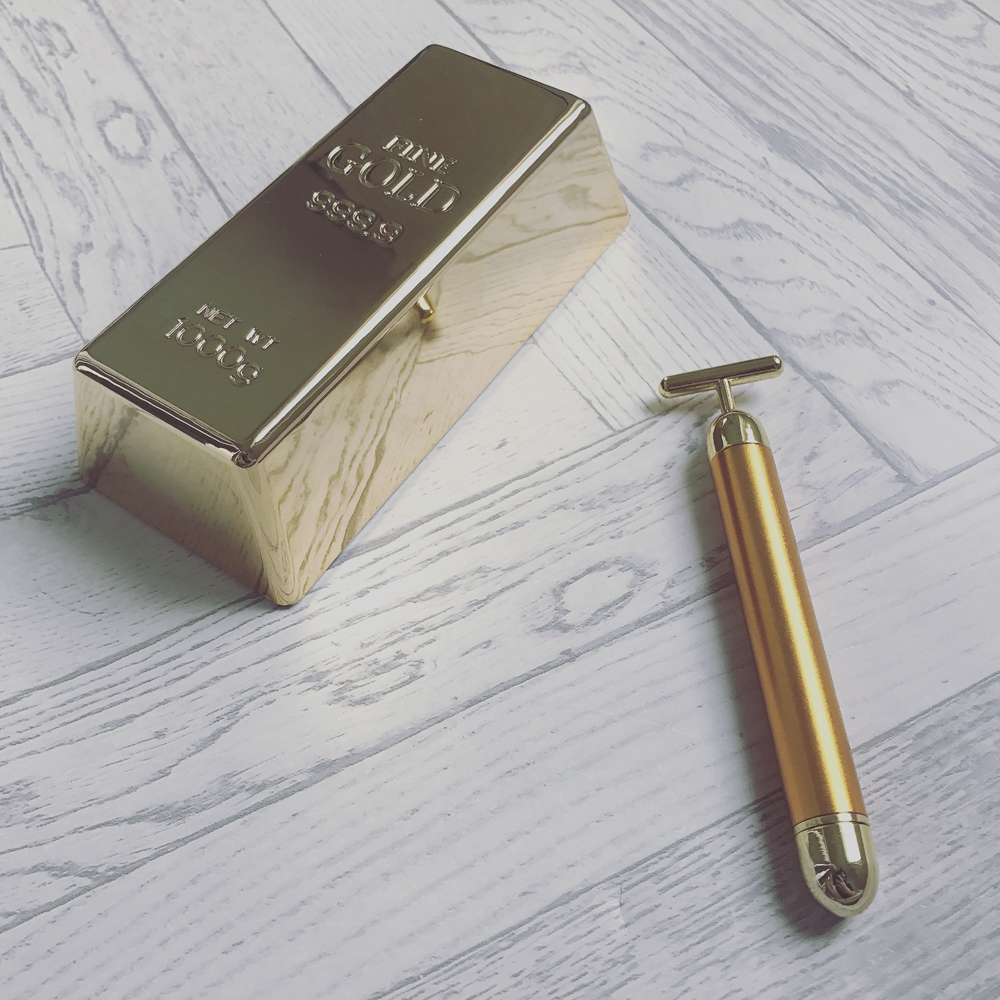 Are you using gold to enhance your beauty regime? What products have you tried? Let me know all you're gold-based favourites!