Designed as an eco-luxury antidote to modern living, Bodhi & Birch have harnessed the healing powers of nature and traditional remedies to produce a range of products that are not only kind to both your skin and the planet, but also have a luxury feel.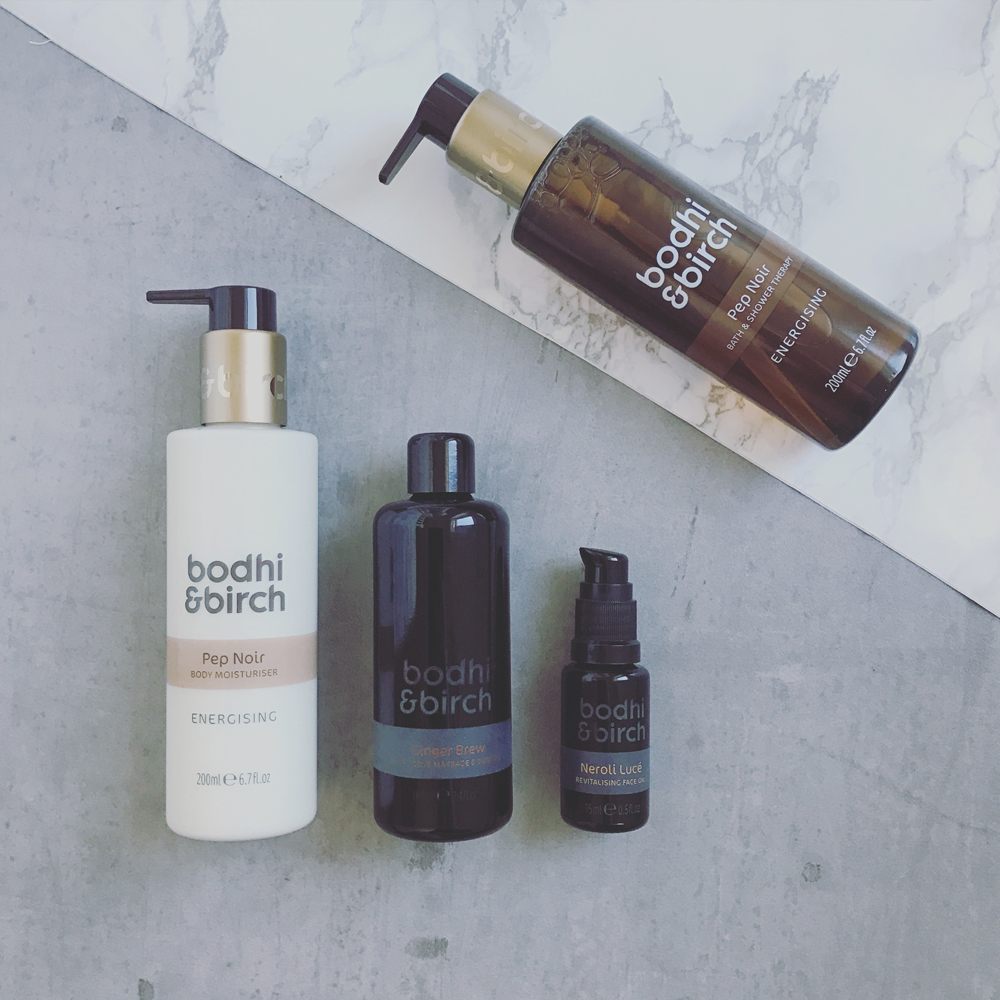 Four of my favourite Bodhi & Birch have been designed to replenish and revitalise the face and body;
Neroli Lucé Revitalising Face Oil
Formulated to revitalise and restore skin Bodhi & Birch's Neroli Lucé Revitalising Face Oil is packed with vital vitamins, antioxidants and essential fatty acids to rebalance and hydrate the skin. Light weight, this nourishing oil is instantly absorbed into the skin, while it's gorgeous, natural fragrance helps revive energy levels. I use this both morning and evening, after cleansing and applying a vitamin C serum, to lock in essential moisture and promote a healthy, glowing complexion. As part of my evening routine I love to take a few extra minutes to massage this smooth oil into the face, aiding it's absorption while helping to increase blood flow and circulation to the face – it helps avoid any pulling or stretching of the skin! This is so nourishing, it could easily replace your daily facial cream. I've used this for the past month, and in that time, my facial complexion has brighten and evened out, and with just a few drops covering the entire face and neck, the small bottle has lasted surprisingly well!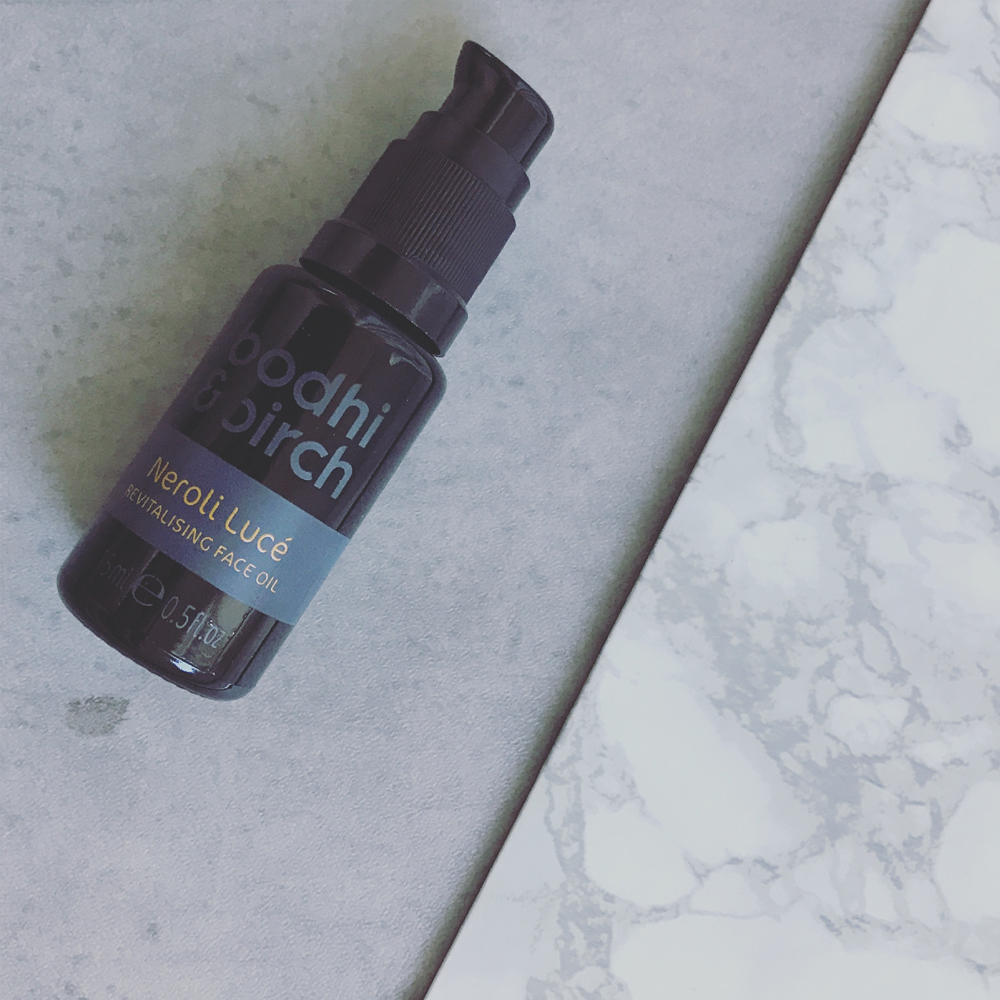 Ginger Brew Deep Tissue Massage & Body Oil
Speaking of massage – in the Western world, we often neglect the act of self-massage. You don't have to spend big money on a professional masseuse, you can target those easy-to-reach areas yourself, and since you know your own body, it can actually be a lot more effective to DIY! Bodhi & Birch's Ginger Brew Deep Tissue Massage & Body Oil is an aromatherapeutic blend of essential oils that not only soothe muscle aches and pains, but also intensely hydrate the skin. After showering I love to use a few drops to ease muscle aches around my arms, legs, and neck, working the oil into the skin with enough pressure to comfortable relieve stress and tension in those areas. If I don't have the time to indulge in self-massage, while showering, I apply a few drops of this oil to a konjac sponge and work around my body to help lock in moisture. Not only do I adore the smell, but I also love it's non-sticky or tacky texture, making it easy to use even when in a hurry.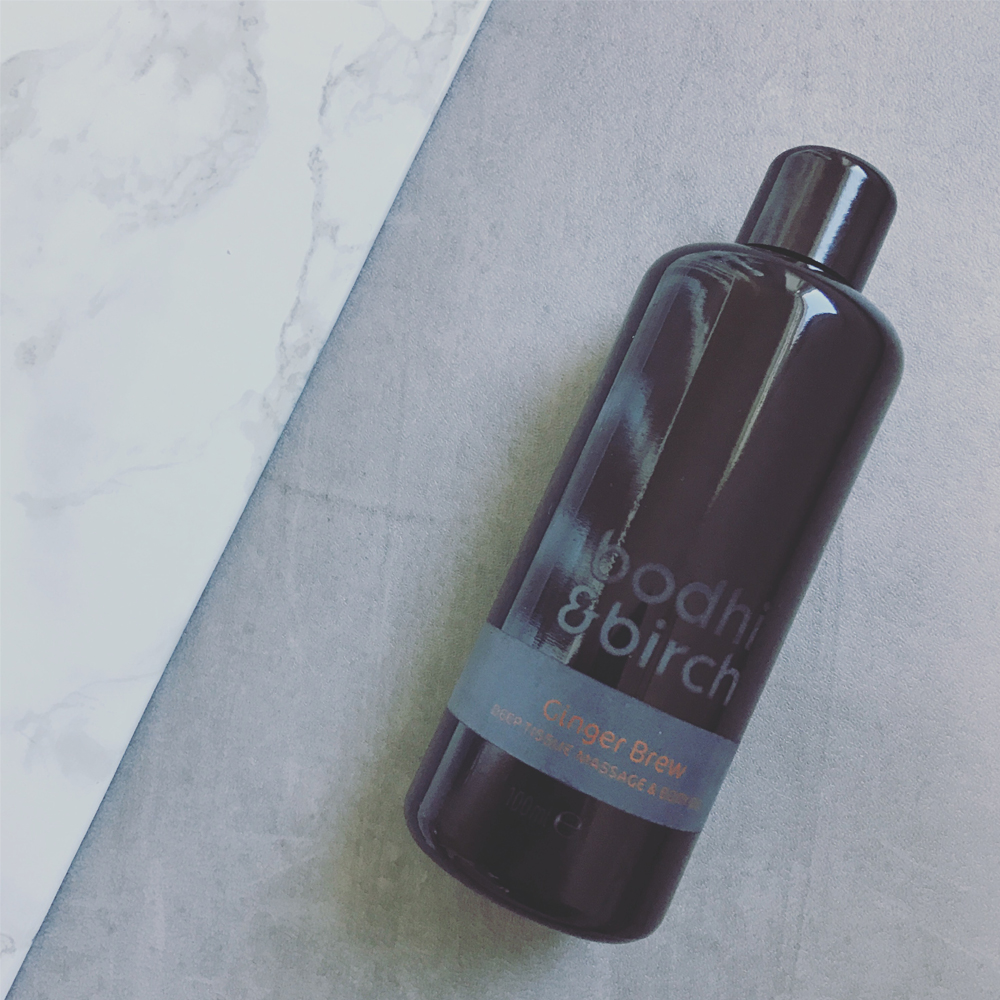 Pep Noir Energising Duo
A refreshing fusion of spicy Black Pepper, White Thyme and vibrant Bergamot, Bodhi & Birch's Pep Noir Energising Duo is a great way to help revive lost energy. The Bath and Shower therapy stimulates the senses with it's bold aroma while it's active botanicals relive tensions. Whether you're looking to boost your shower routine, or unwind at bath time, this is a must-have! To lock in hydration after cleansing, Pep Noir Body Moisturiser has been formulated with organic butters and oils. Ritch it vitamins A and F, it's This complementary duo will keep both your body and mind in it's best possible state.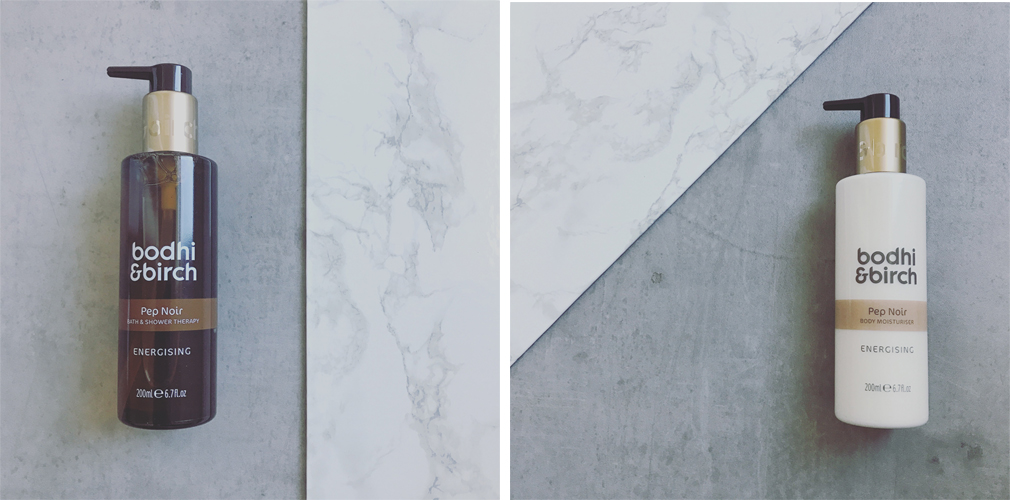 Bodhi & Birch only use ethically sourced ingredients sourced from sustainable origins, and their products are not tested on animals.