As I creep ever closer to 30, I'm constantly making a conscience effort to keep my skin firm, plump and bright. The Contourist by Temple Spa infuses the skin with an advanced, miracle working, perfecting serum which lifts the face, giving the results of a facelift in an instant.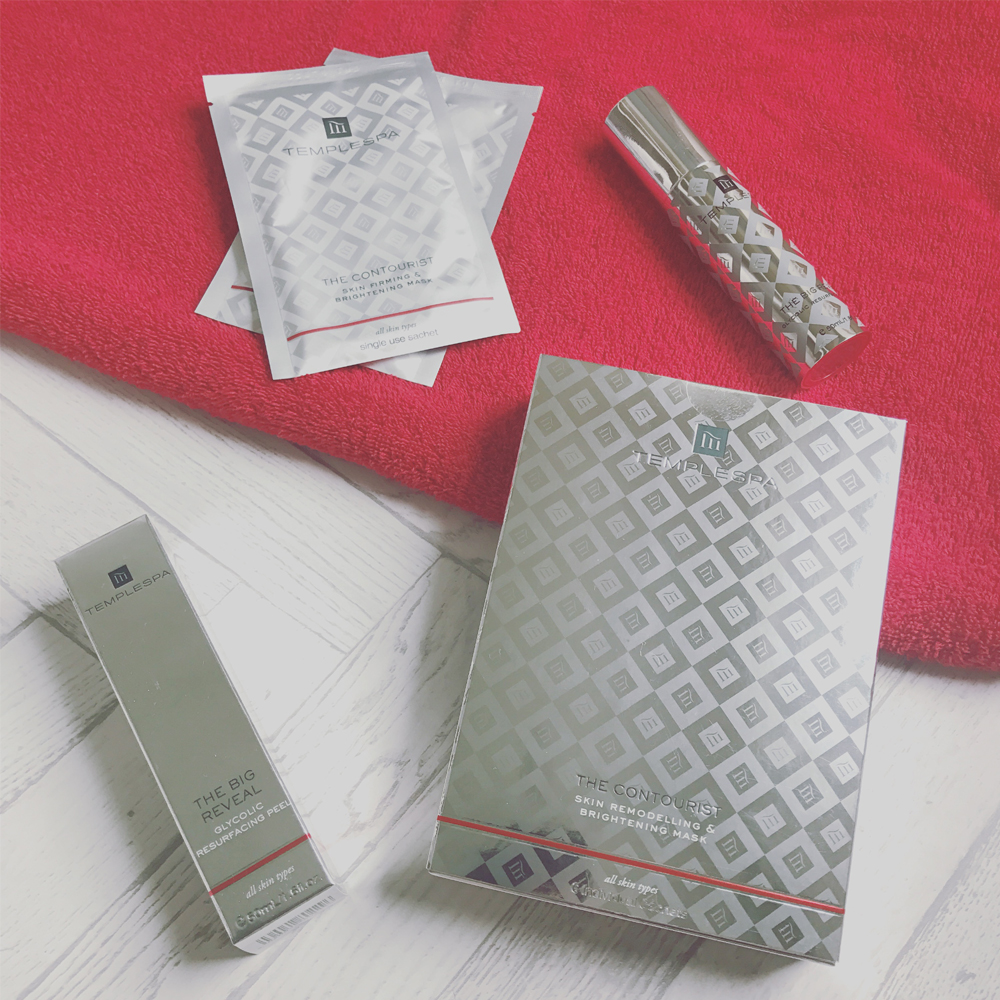 To get the best results, I've combined this with another of my favourite Temple Spa products…
The Big Reveal
Formulated to remove dead skin, The Big Reveal contains no microbeads or exfoliating  particles which could cause skin irritation. Instead this gommage goes on as a light liquid, drying in just 50 seconds, before it can be gently rubbed away, taking dead skin and daily debris away with it. It's equally disgusting and satisfying seeing the filth that's been lifted from your skin! As I've only ever experienced a product like this when applied by a therapist at a Spa, I've never actually seen it work until now. Regular readers will know how much I love heavy scrubs, so my skin is used to some serious exfoliation, but this has completely changed the way I think about resurfacing my face – there's just no need to use a harsh product when this can buff, polish, and instantly brighten your complexion in seconds! A little goes a long way, I'd say two pumps is enough to cover my face and neck, so I've not only used it as a skin prep before applying The Contourist mask, but also in place of my daily exfoliator.
The Contourist
Designed to sculpt and define facial contours, The Contourist is so much more than just a face mask! Anti-ageing Mediterranean extracts of pomegranate, red clover, liquorice and vitamin C not only instantly hydrate the skin, but also firm and lift it. In just 20 minutes, wrinkles will be reduced,  skin will be plumped, and contours firmed. Thanks to state-of-the-art diamond-weave technology, the mask sits tightly against the skin, insuring maximum exposure to the miracle serum. When I first removed the mask from it's individually sealed sachet, I wasn't sure it was doing to fit as it looked a little small, but it surprisingly gives to fit any facial shape, without sagging or puckering. A lot of these serum-soaked masks dry out pretty quickly as they're usually water-based, and once the water has evaporated, you're left with a dry sheet on your face, but this is so enriched with ingredients, I've ended up leaving them on a lot longer than needed, just to indulge in a moment of relaxation, and to make the most of the goodness it could delivery to my skin. I've been so impressed with the results too! Immediately after using, my face has been left sculpted and defined around the cheek and jaw bones, and my complexion brightened. This is defiantly the kind of miracle mask you need to use before a big event!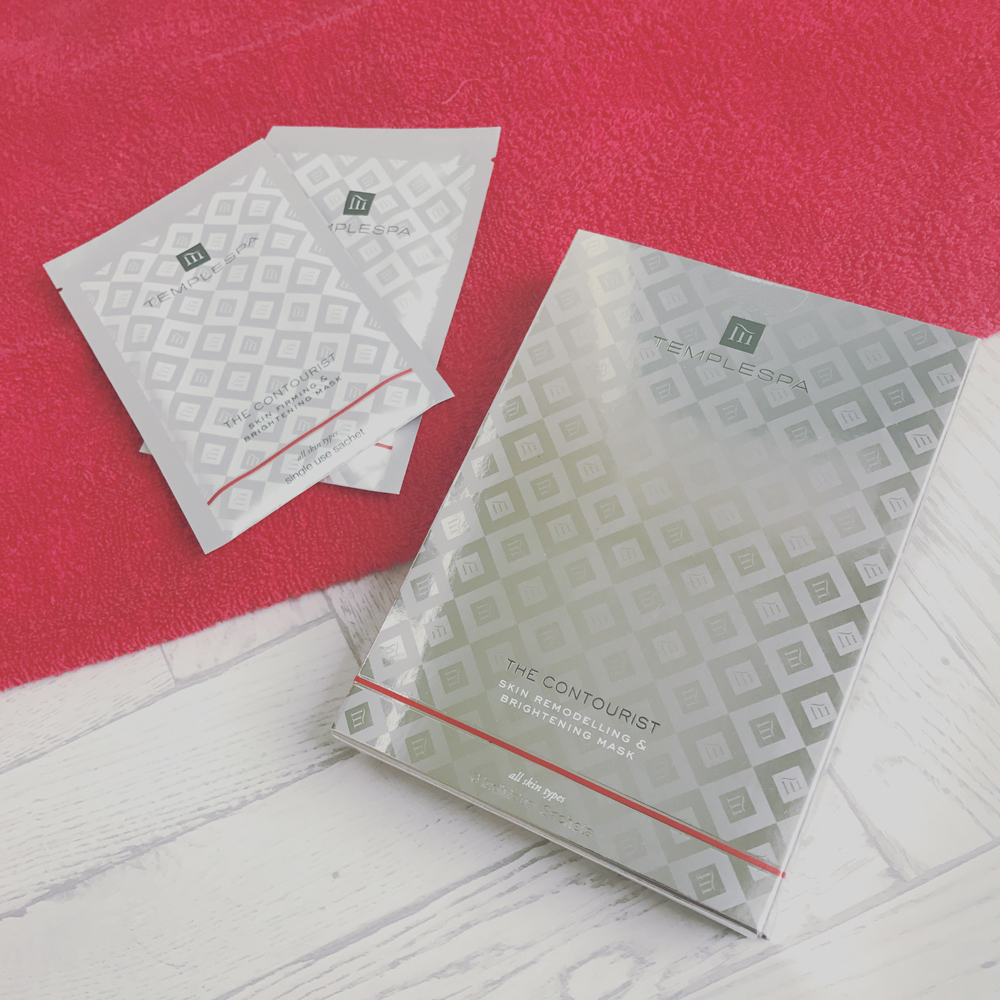 All Temple Spa product are cruelty free, and sourced and developed in ethical ways. 10% of the brands profits are donated to various charities, meaning you can look good thanks to salon quality products, and feel good thanks to supporting a brand with such great integrity!