Offering so much more than just a shave kit, grüum delivers shave, beard and skincare essentials straight to you door, and by cutting out the middle man, they can offer you these products at a fraction of the usual cost.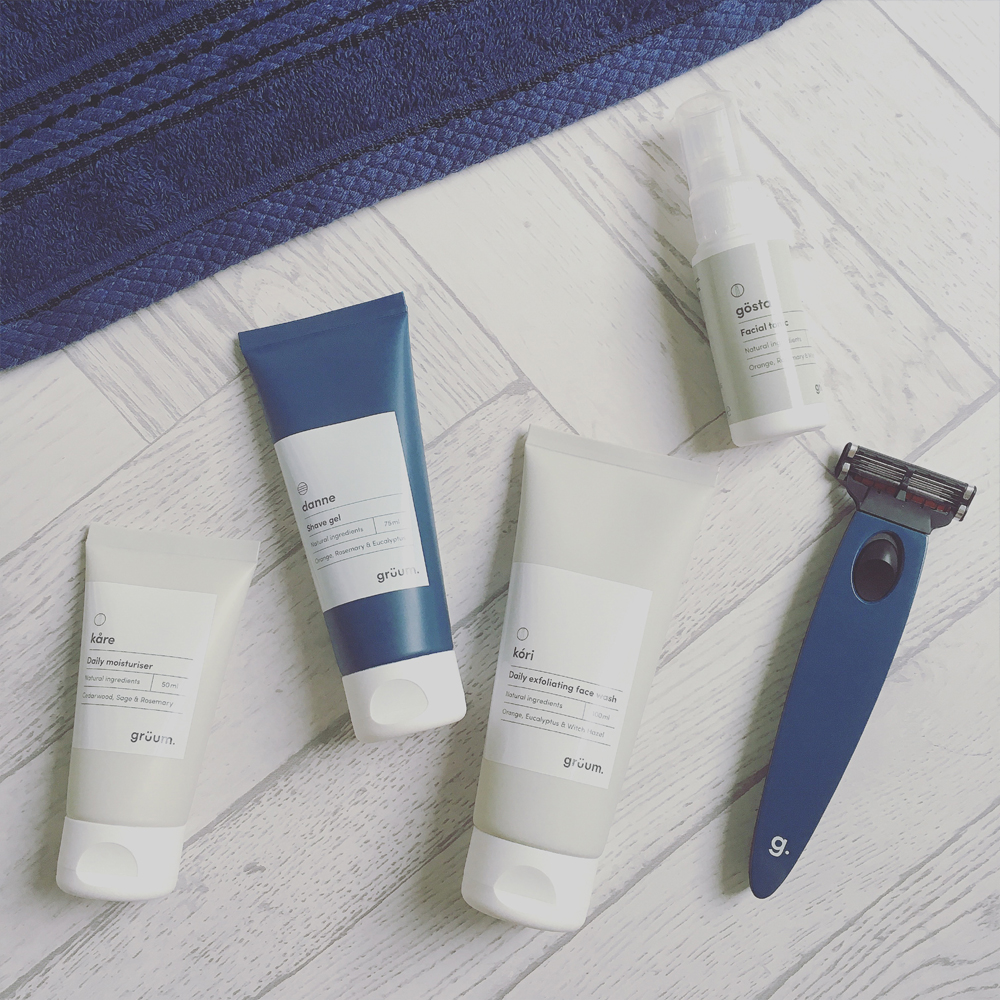 Each tailor made kid includes products from grüum's extensive range. Clean Shaven? Your package could include a facial tonic to easy the irritation caused from shaving. Full beard? You may receive a beard oil, or styling wax. Each delivery is as unique as you.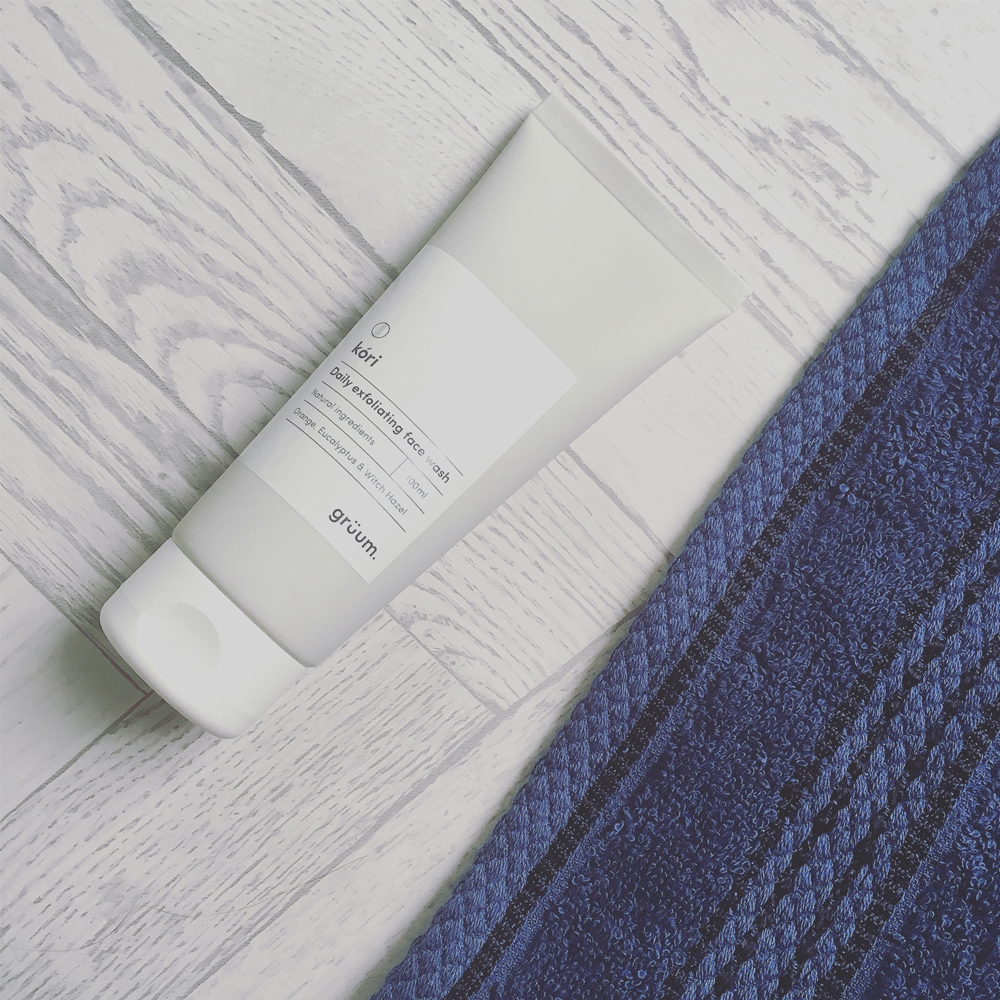 To prep the skin before shaving, there's kóri – a mild everyday cleanser with eco-friendly exfoliating beads to gently scrub away dirt and unclog pores. It's great to use before shaving to raise the hairs, allowing for a closer, cleaner, and more comfortable shave. I also like to use this on days when I'm not shaving as it removed dead skin, allowing hairs to grow though, preventing spots and bumps.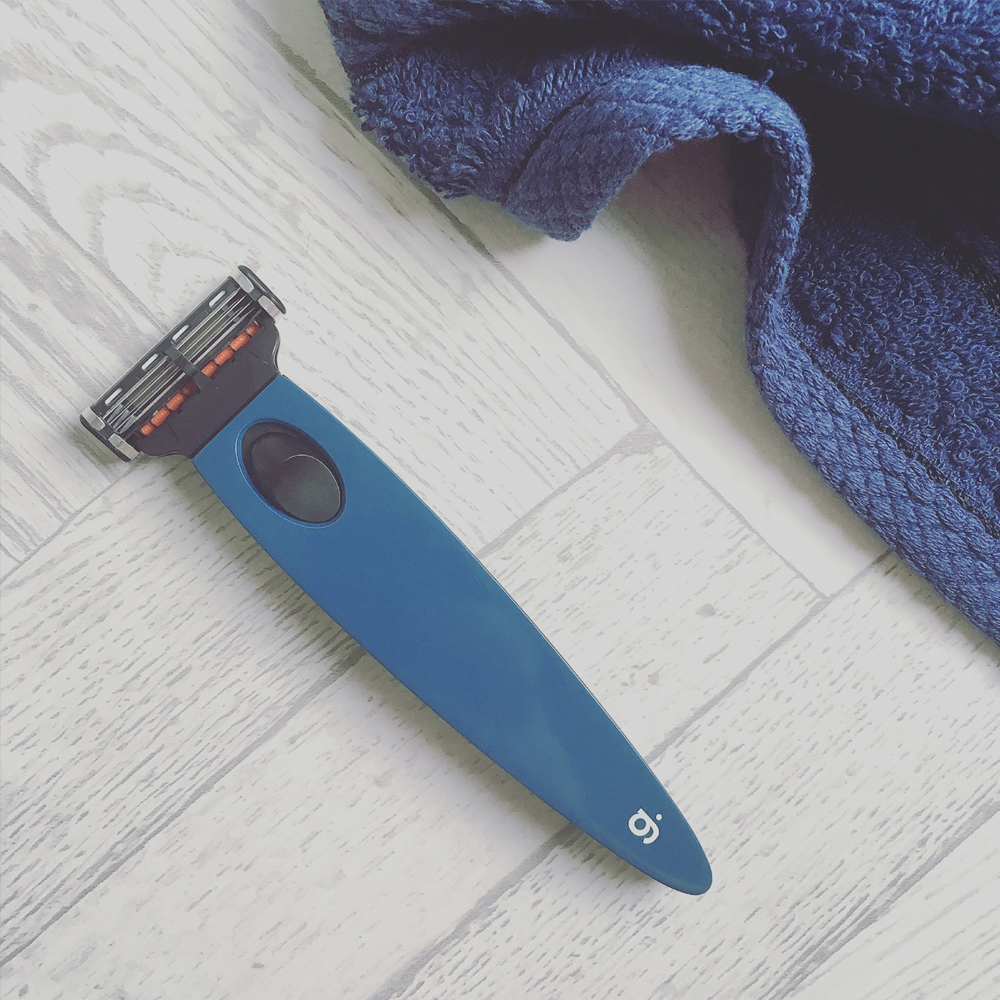 As I like to keep stubble to a minimum, my package included the ergonomically designed oska handle and four osku blades – enough to last all month. Cut from the finest steel, each blade is precisely angled to insure there's no pull, while the brands patented glydå roll system helps to smooth the skin and raise hairs for a closer cut.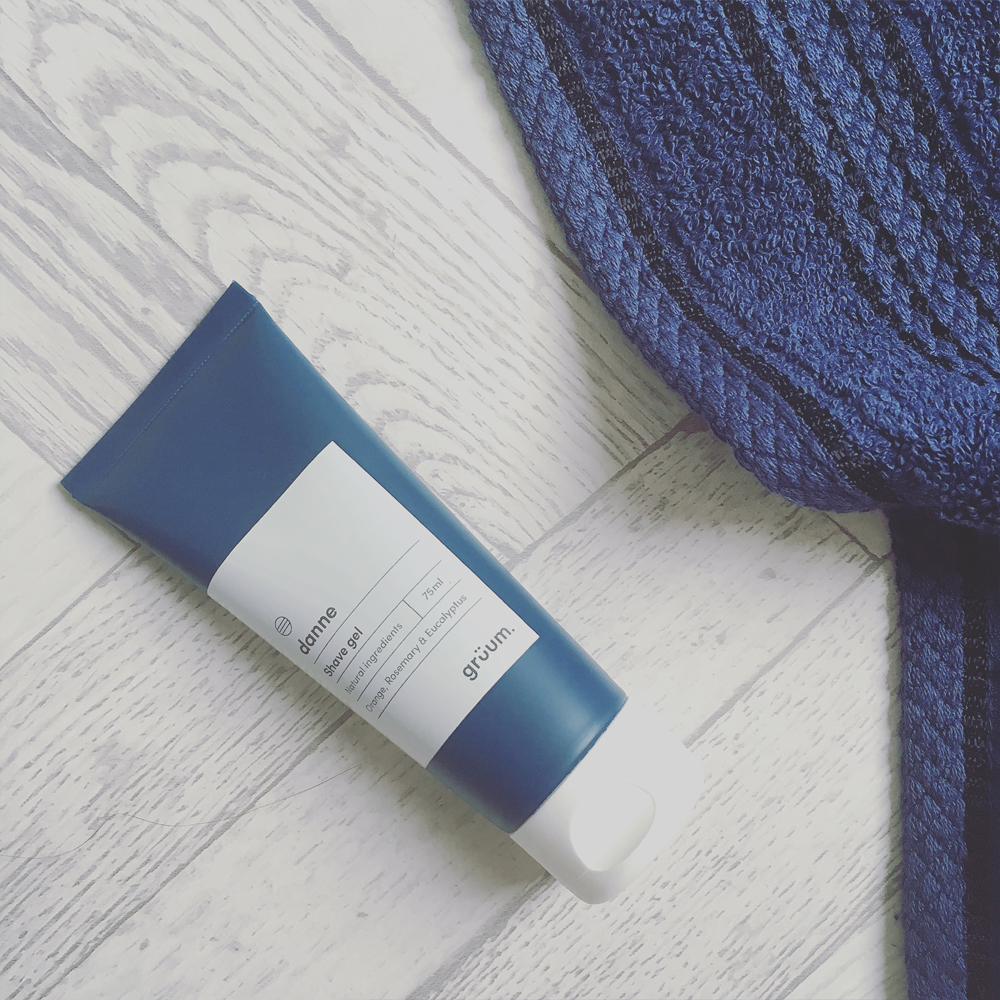 Unlike any shave gel I've used before danne shave gel can be used clear for maximum visibility and precision, or gently foamed for full coverage. Containing Aloe Vera, Witch Hazel, Orange and Eucalyptus, it not only provides the base for an effortless shave, but it's also antibacterial, and moisturising to further reduce potential irritation.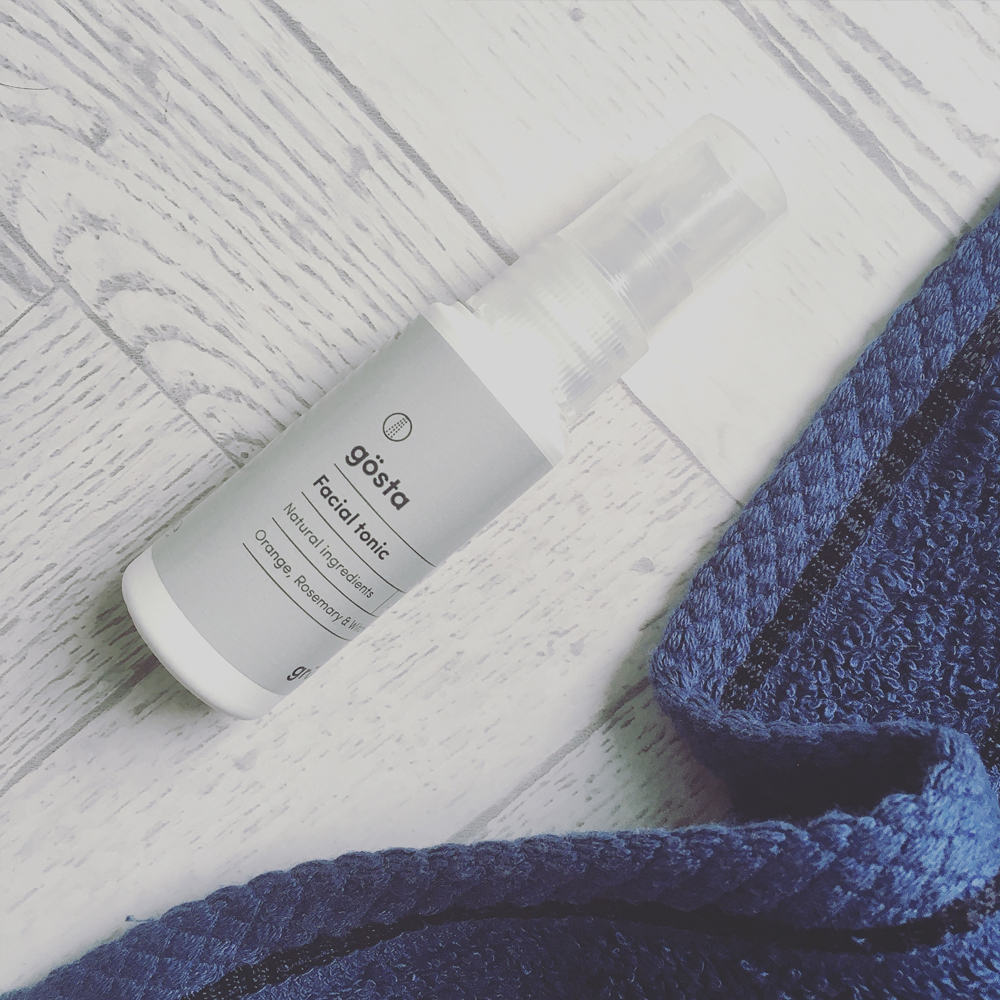 Gösta is unlike any other products I've seen offered in any other shave kit! Designed to Energise and refresh your complexion, the ultra light weight face mist reduces unwanted shine and prevents clogged pores – great if you've got oil or combination skin! Made with soothing Chamomile, Rosemary Oil, and Aloe Vera the natural ingredients really sooth the skin, whilst Witch Hazel works to kill bacteria and refresh your complexion.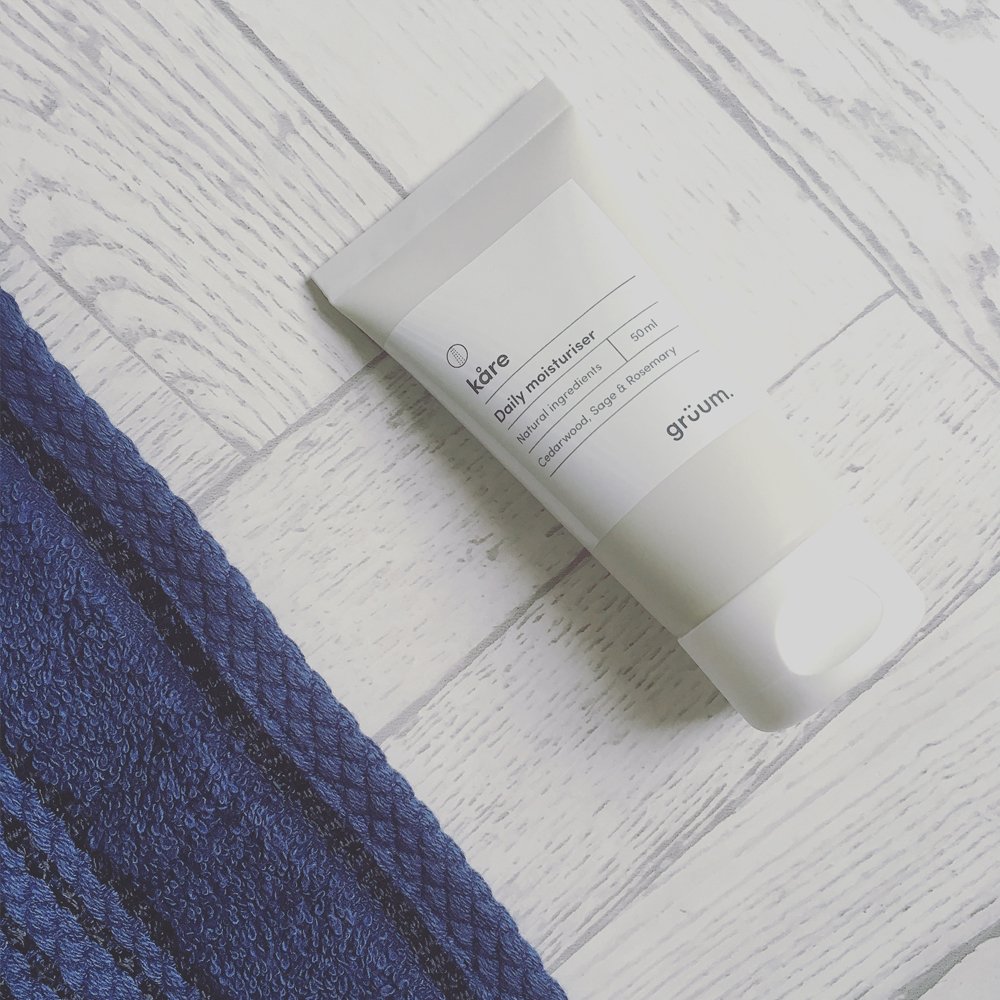 Finally, kåre will hydrate and reinvigorate your skin with the same natural goodness of Chamomile, Rosemary Oil, and Green Tea. The light weight formula absorbs quickly, leaving no shine or residue on the skin, but still delivers enough moisture to keep skin soft and supple.
grüum's products never contain parabens, sulphates, SLS or petrochemicals, and are not tested on animals.