River Island have teamed up with non profit, anti-bullying charity, Ditch the Label to spread the word via empowering statement tees and sweats. The new capsule collection reminds us that "labels are for clothes," echoing the importance of defining ourselves.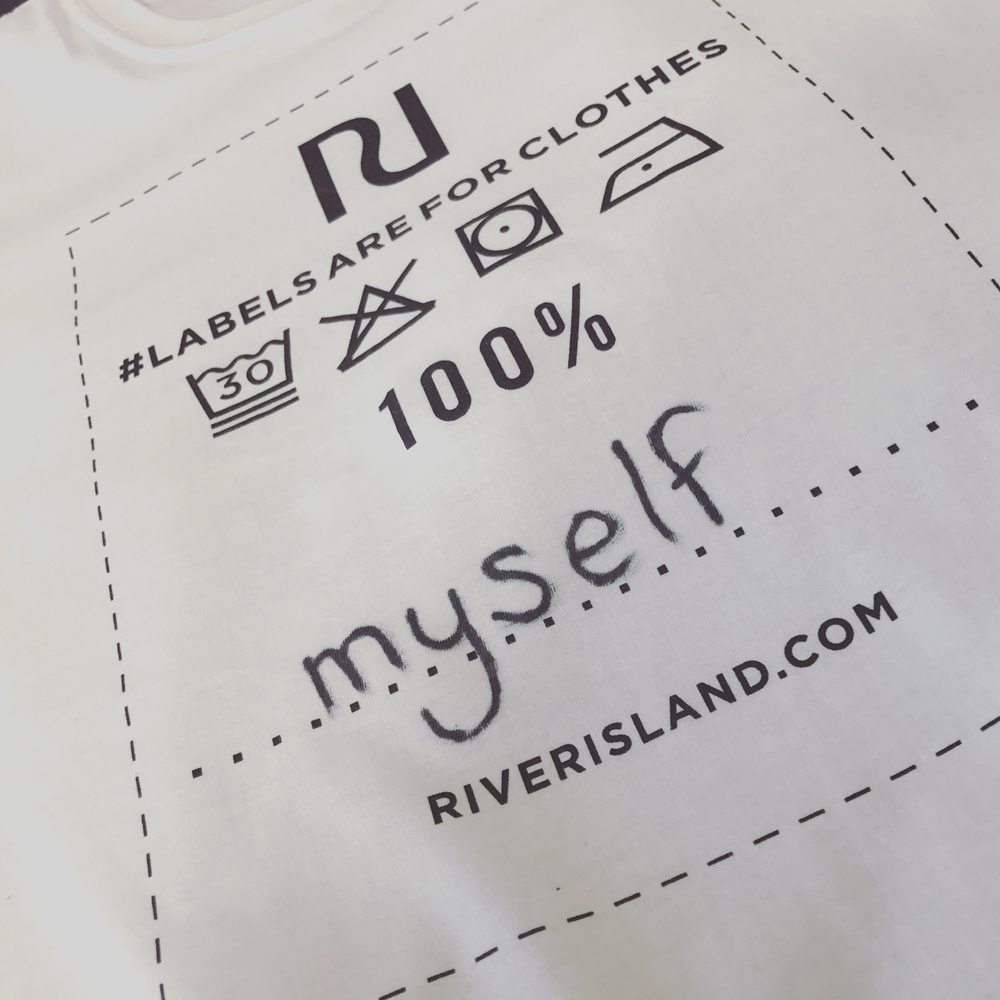 £3 from the same of each piece will do directly to Ditch the Label, and River Island will donate another pound for every social share using #LABELSAREFORCLOTHES, so don't forget to share you snaps across Instagram!
My favourite piece from the collection encourages the wearer to define themselves by filling in the blank, creating a truly unique t-shirt – "I am 100% myself."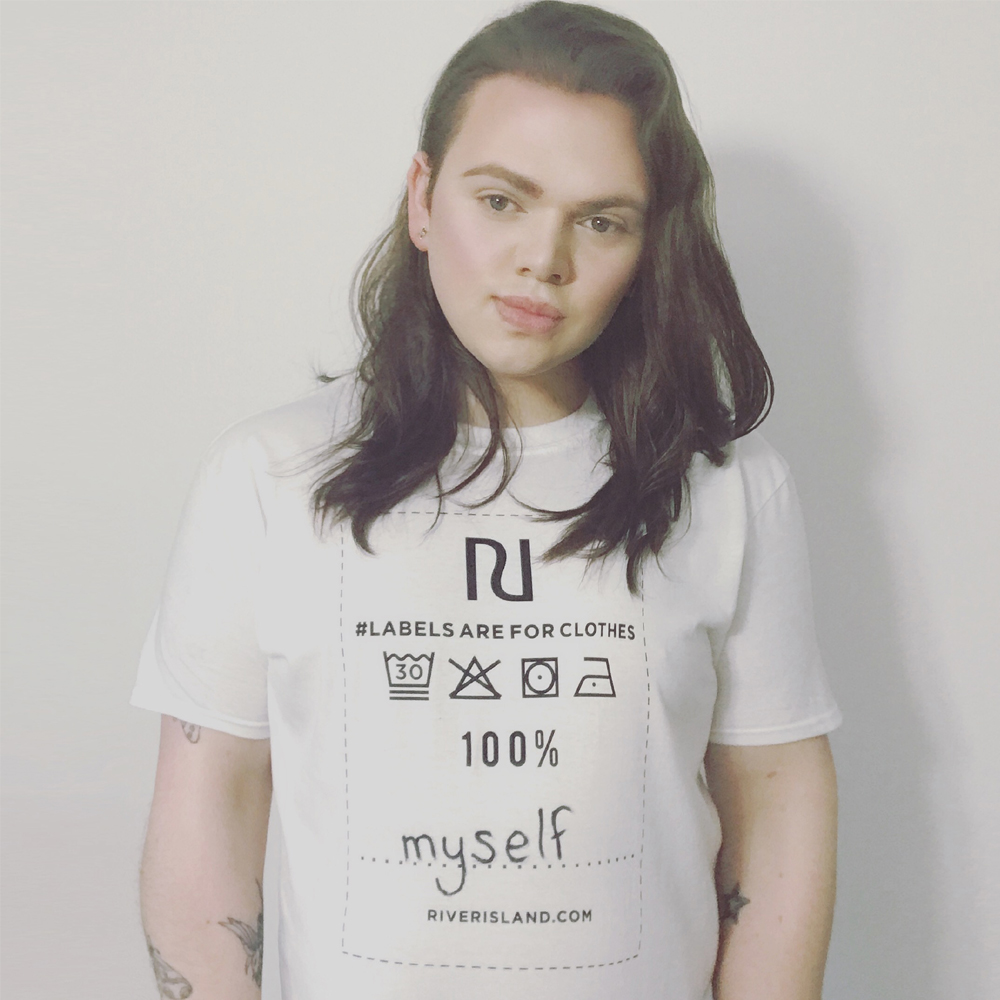 Use this link for an exclusive 20% off your entire River Island shop.