Whether you're planning a last-minute get away to enjoy the end of summer, or already have a winter city break booked, it's important to travel smart. Packed with everything a gentleman needs to stay sharp on the road, Men's Society Weekender Wash Kit is the perfect size to accompany you on and adventure.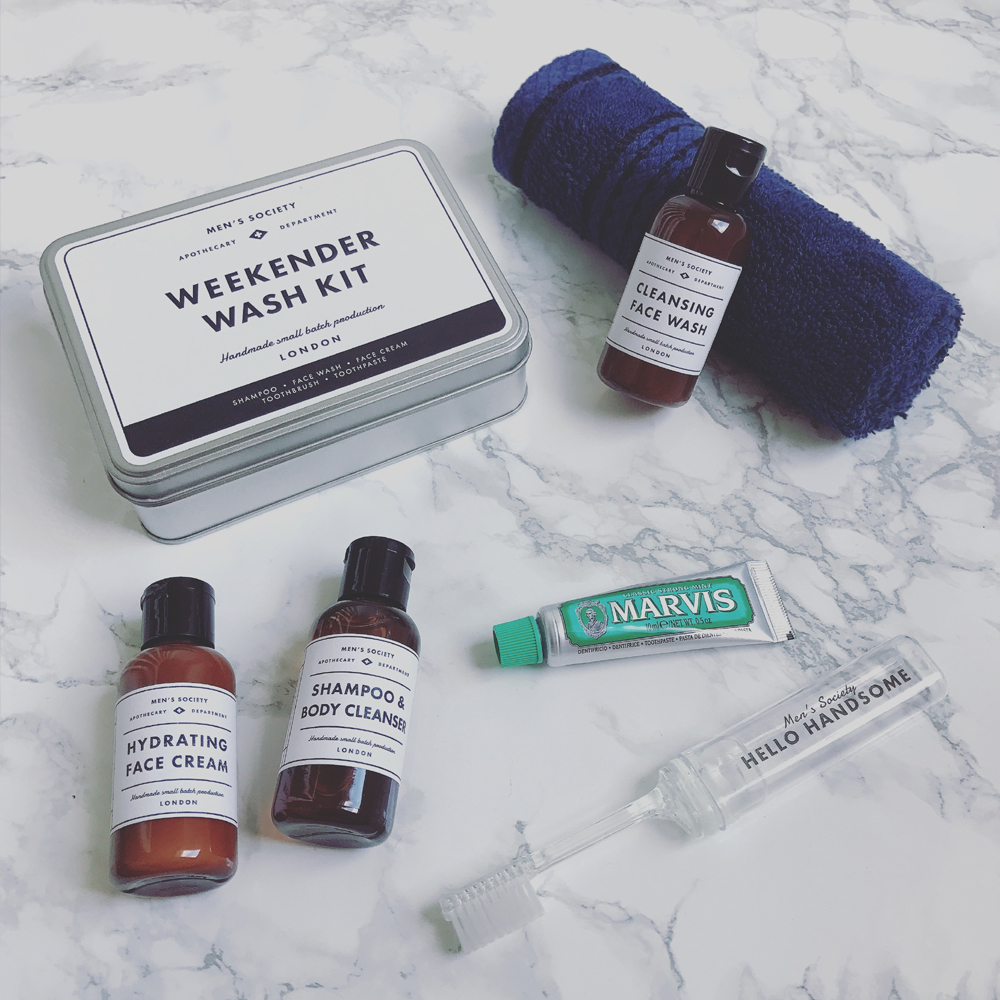 Shampoo and Body Cleanser
Designed to gently remove dirt and excess oil, Men's Society Shampoo & Body Cleanser is gentle enough for daily use without being harsh on skin or hair. While I usually don't like 2-in-1 products, I was pleasantly surprised by this one. It worked well on both my skin and hair, although I did follow up with a conditioner as my style requires some extra care.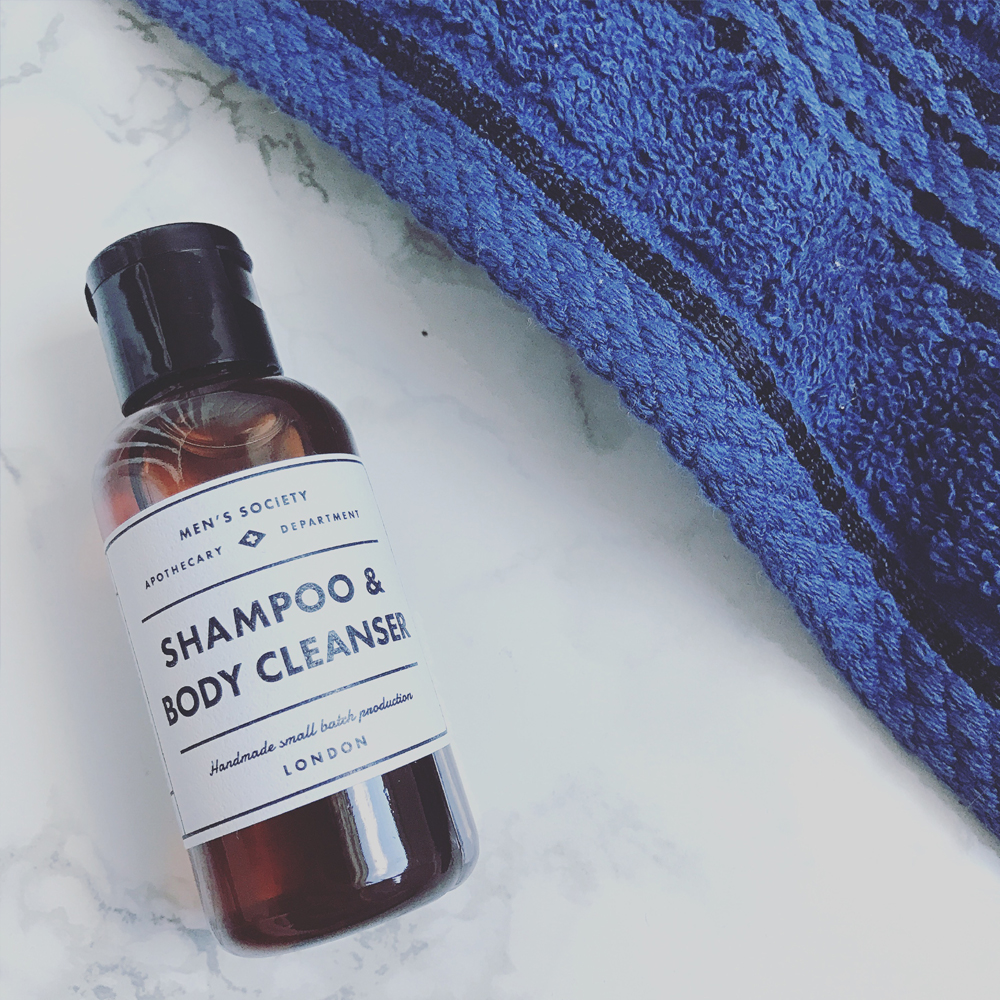 Cleansing Face Wash
Rich in vitamins and minerals, Men's Society Cleansing Face Wash has been formulated with natural ingredients to both cleanse and moisturise the skin, while the scent of mint and lemon invigorates the senses. I'm pretty impressed that they've got the extra mile and included a wash specifically for the face – the delicate skin needs a little bit more love than the rest of the body, and a lot of travel kits ignore this. I absolutely love this this product, and I'm s pleased that it's also available in a full size to add to my fill-time skincare routine, not just my travel kit!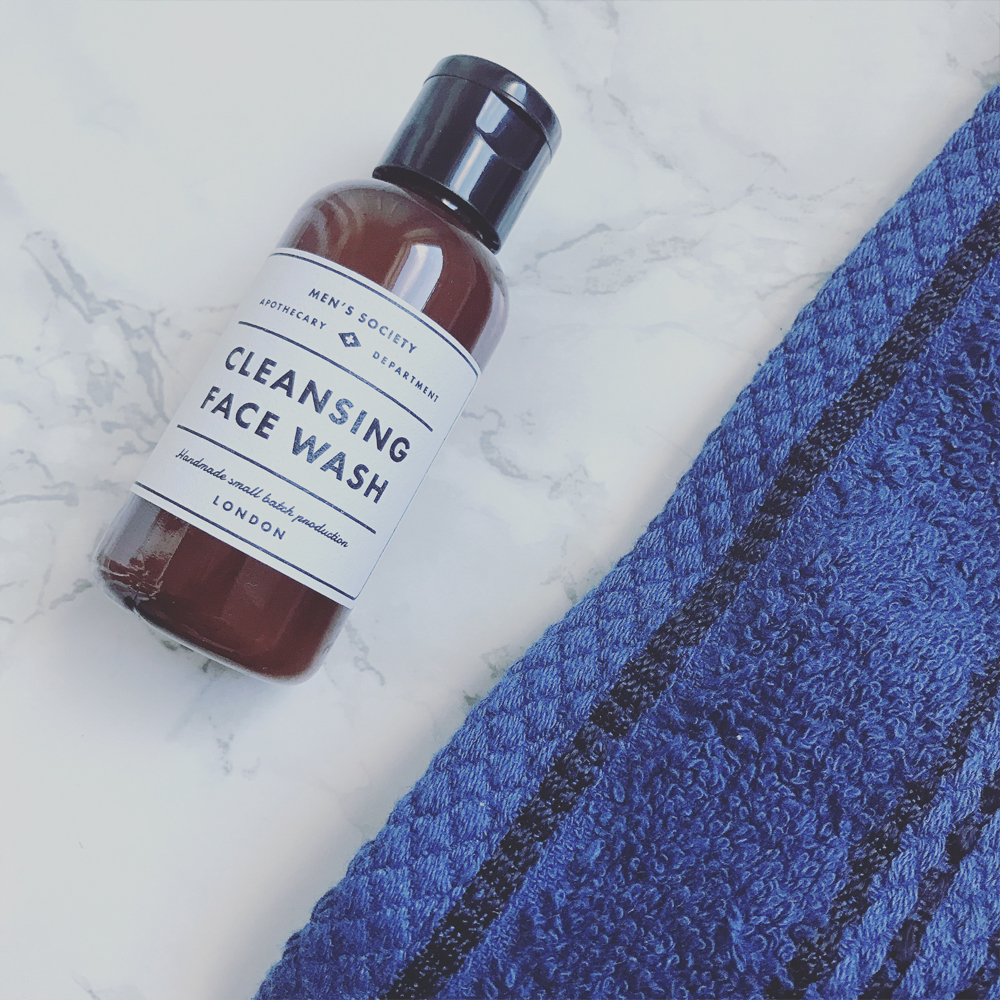 Hydrating Face Cream
Packed with Panax Ginseng root extract Men's Society Hydrating Face Cream brightens and balances the skin. Sweet Almond oil delivers deep down hydration, while lavender oil works as an antibacterial and anti inflammatory to calm and sooth, making it the perfect skin saver, especially after shaving. A light scent of lemon and thyme refreshes the sense, working in harmony with the facial cleanser. I've loved using this, and really hope it's soon available as a full sized product too!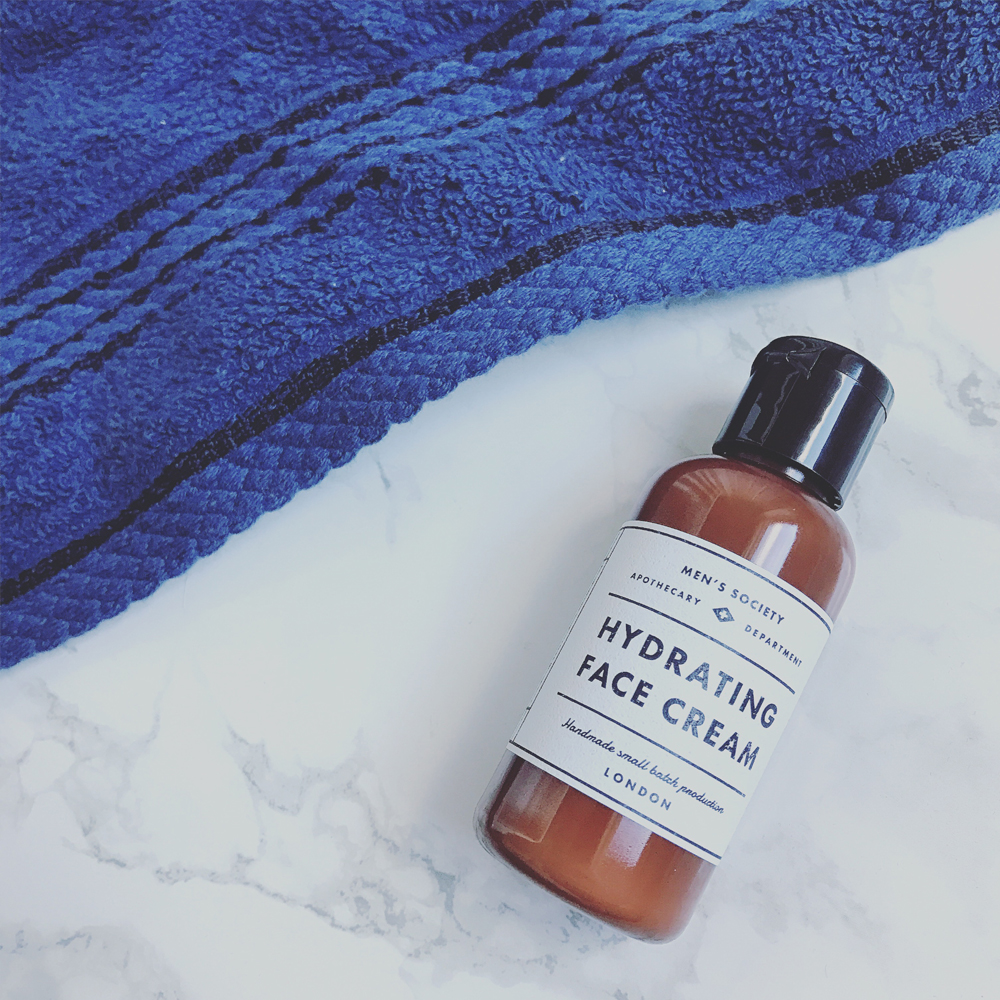 Marvis Toothpaste
Also included is the iconic Marvis toothpaste in Classic Strong Mint, with travel-friendly toothbrush to keep your teeth white and your breath fresh.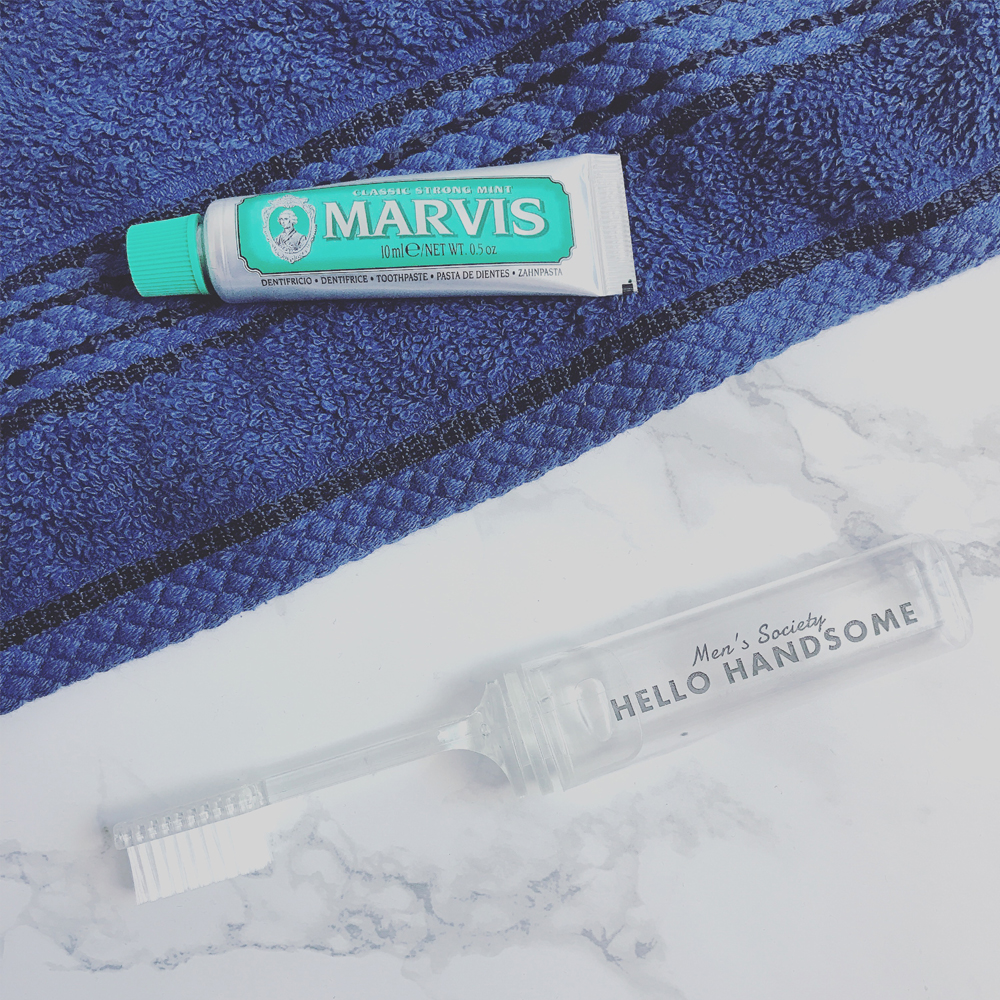 Everything included in the Weekender Wash Kit is comply with current hand luggage regulations for aircrafts. All Men's Society products are made in England, and never tested on animals.